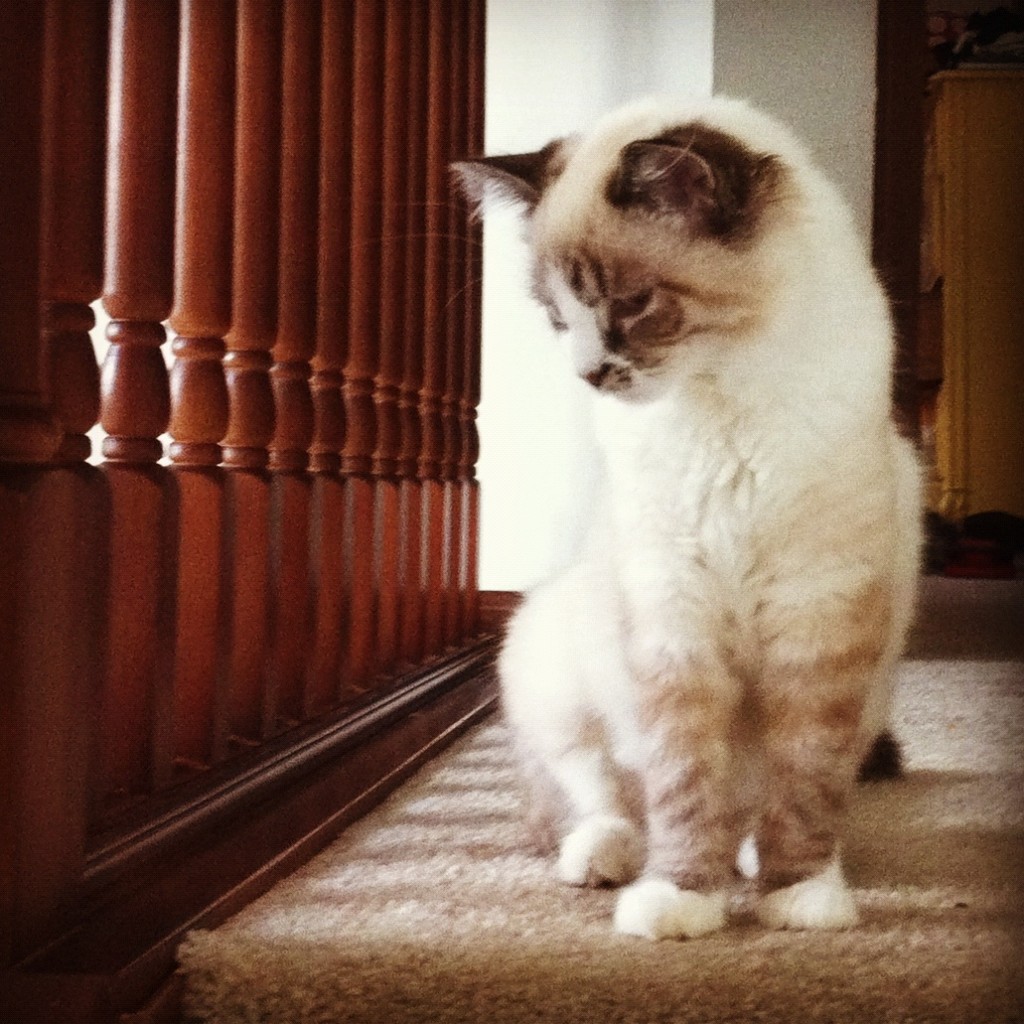 We brought our well kitten home on Friday night, and she is doing fabulously!  She is so friendly, and loves the children.  She is apparently a Birman.  She has beautiful blue eyes and is around four months old.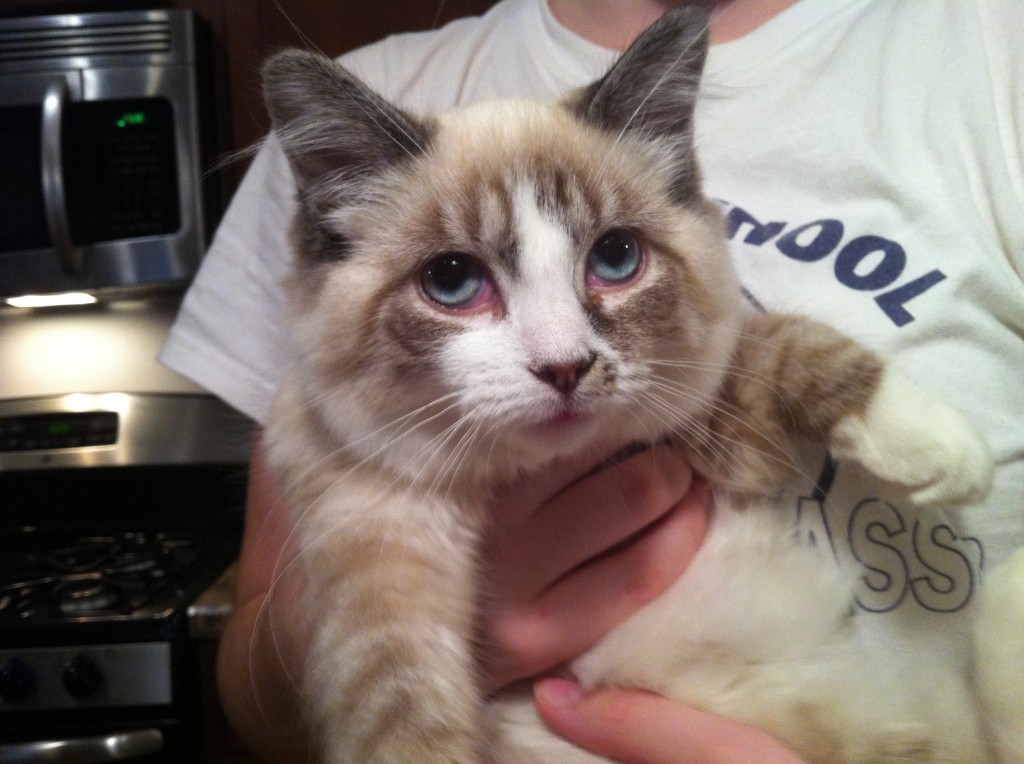 The only problem is, she doesn't have a name!
Any suggestions?
We really need some help on this one!