We had a busy day of suiting up and schlepping some of our kids back and forth to summer camp.
By dinner time, there was a little girl who had had enough of indoor play and being buckled in her car seat.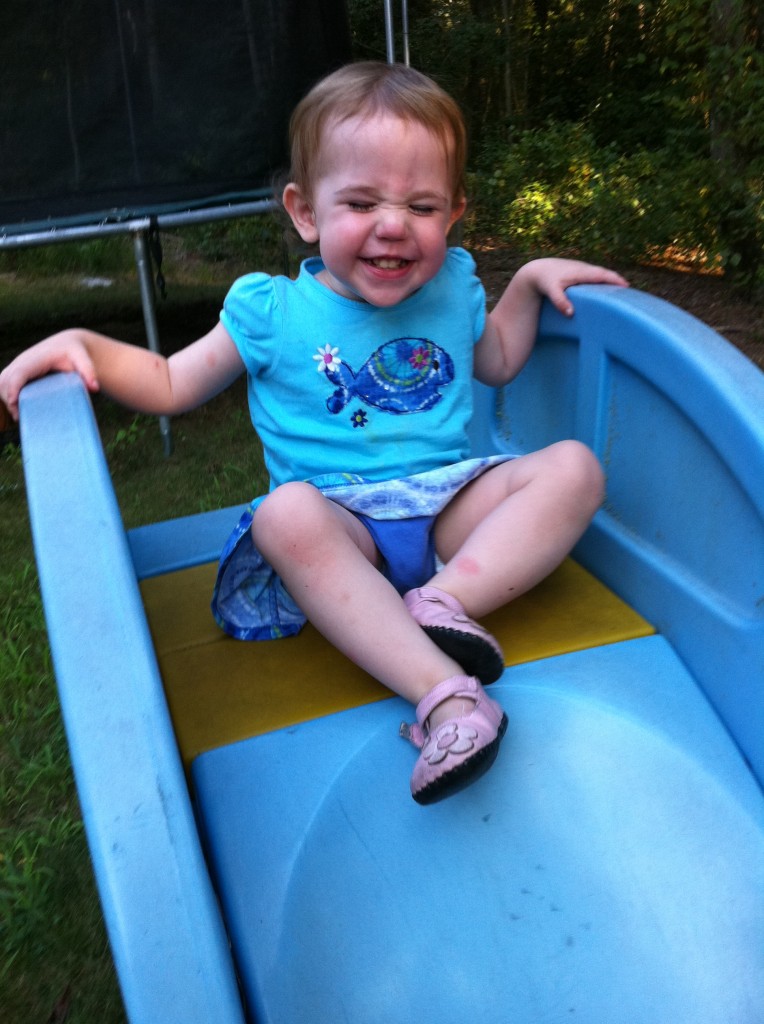 So we braved the dreadful humidity,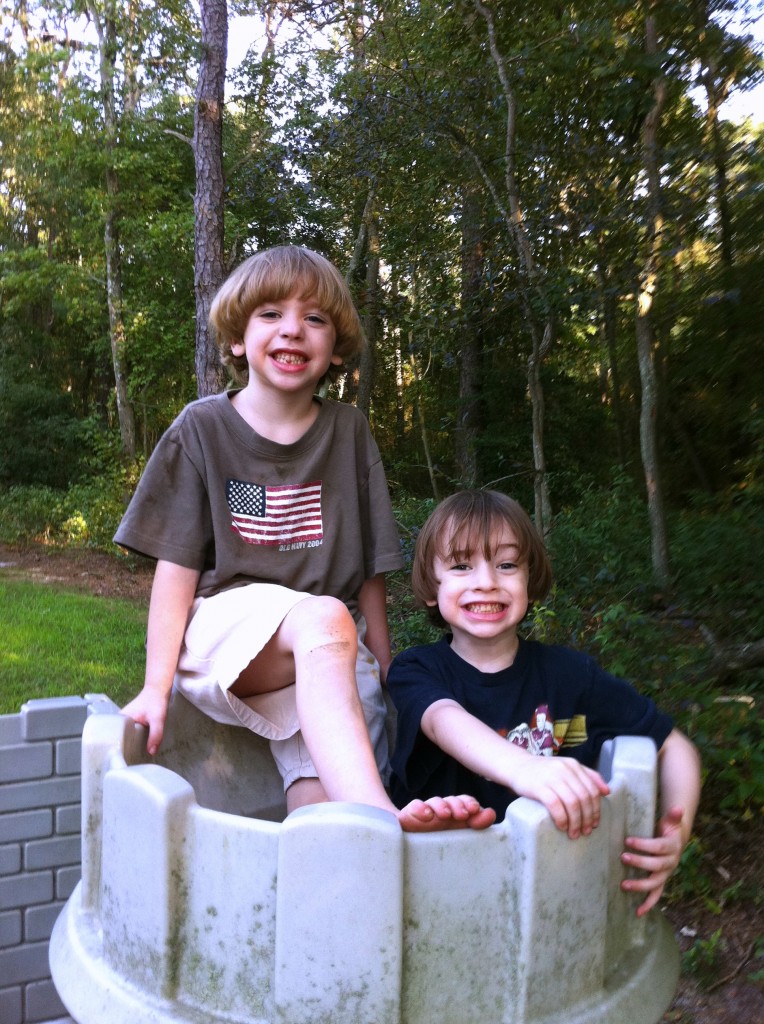 and the vampire like mosquitoes,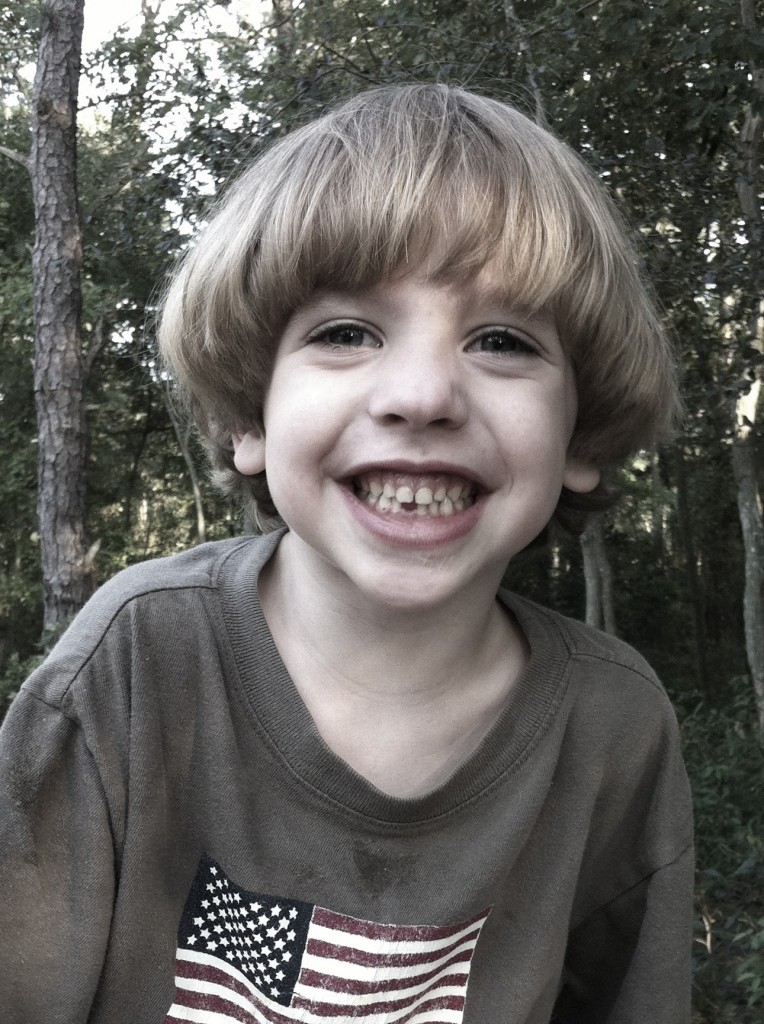 and drug her brothers away from their older brothers and their games, which was quite an accomplishment,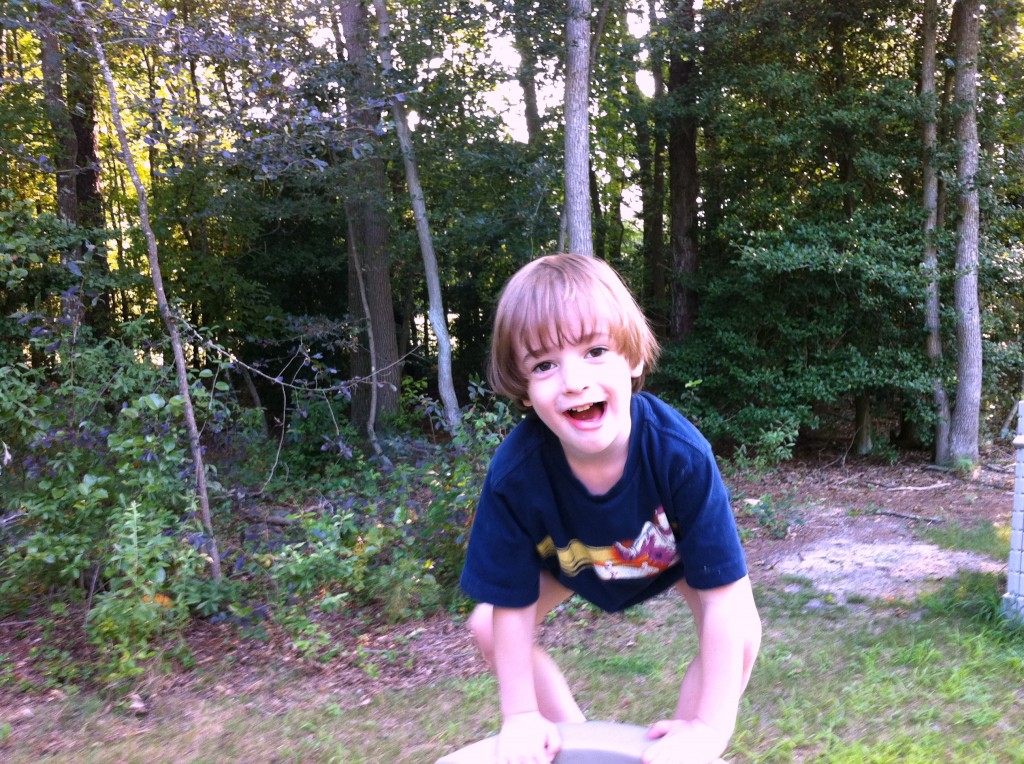 for just a few minutes of outside play.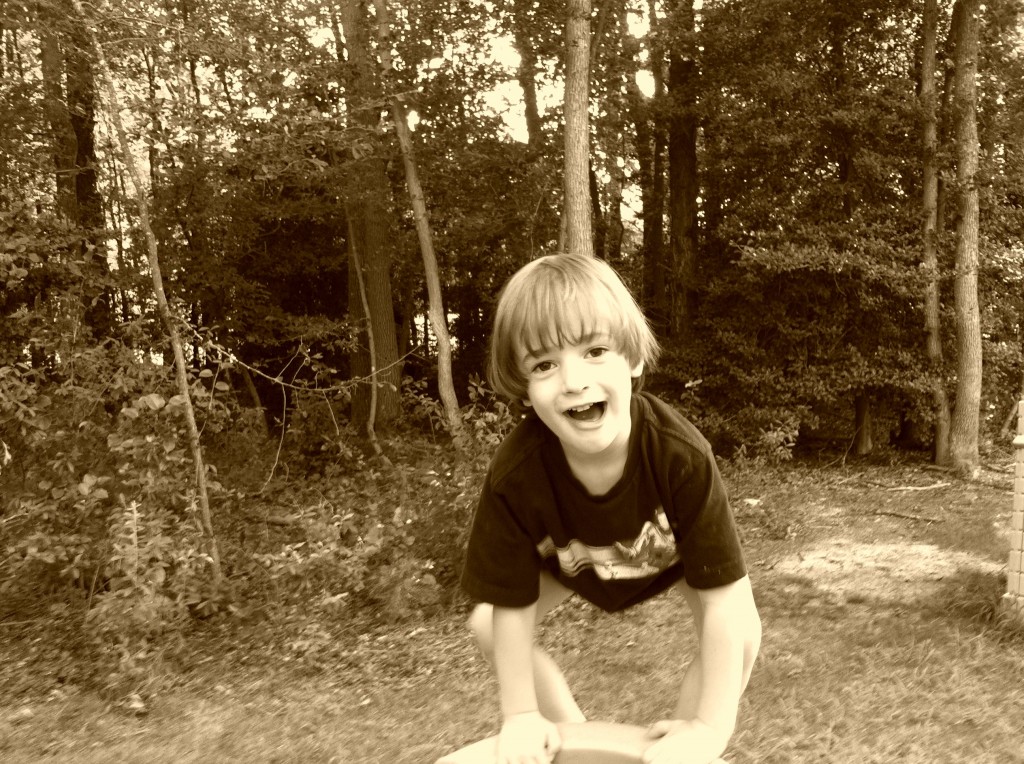 And all was well,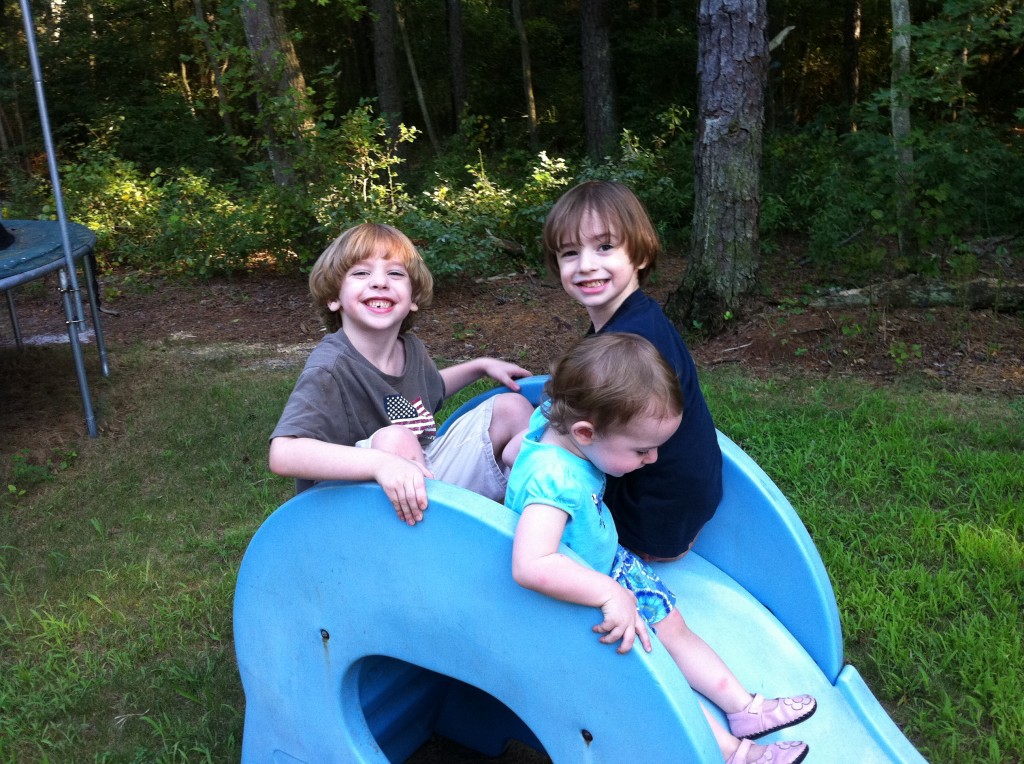 at least until it was time to go inside again.
Blessings ALL!