I always dreamed that I would have a houseful of girls.
When I was a teenager, I read Little Women over and over again. I loved the stories of the March sisters growing up together.
I used to long for that kind of life.
My childhood was very difficult. My parents loved me, but life was hard for me.
I went to public school in my early years. I struggled to feel confident in school, and spent much of my time there longing to be at home. Sunday nights brought a dread I can still feel.
Then, when I was in fourth grade, I was bullied by two girls.
I was terrified.
There are just no words to explain the fear I felt.
In fifth grade, I came down with a rare muscle disease that kept me home bound for most of my adolescent years.
It was tough, but by the time I left my parents home for college, I knew my Heavenly Father. We had been through a lot together, and I knew He answered prayer.
As I began to have babies, I dreamed that many girls would come close together. I prayed for twins.
But God had another plan. He gave me six sons and three girls spread far apart in years.
Today I was overwhelmingly aware that I am living my dream.
Our home is full of boys and girls.
My girls are all around me, cooking with me, learning with me, laughing with me, dreaming with me.
Our home is filled with happy sounds of children who are safe and loved.
And we are so incredibly blessed.
I took these pictures on the weekend.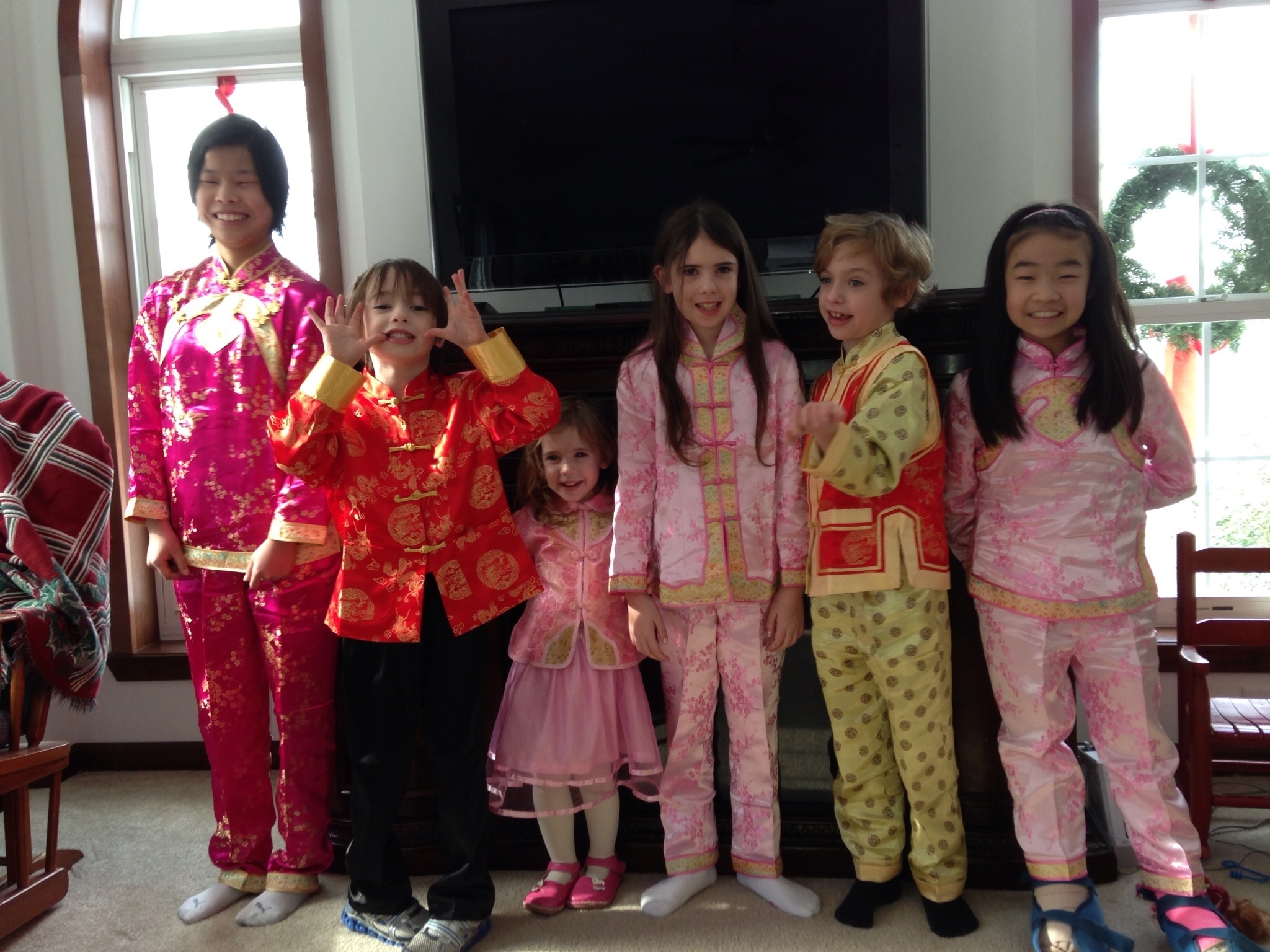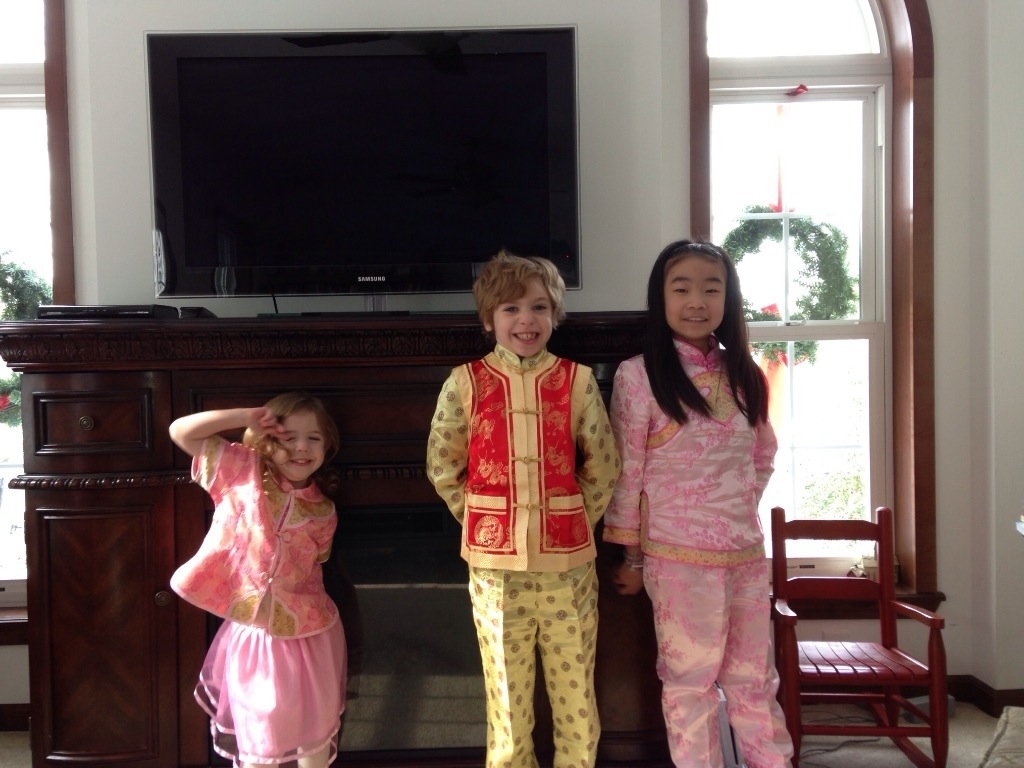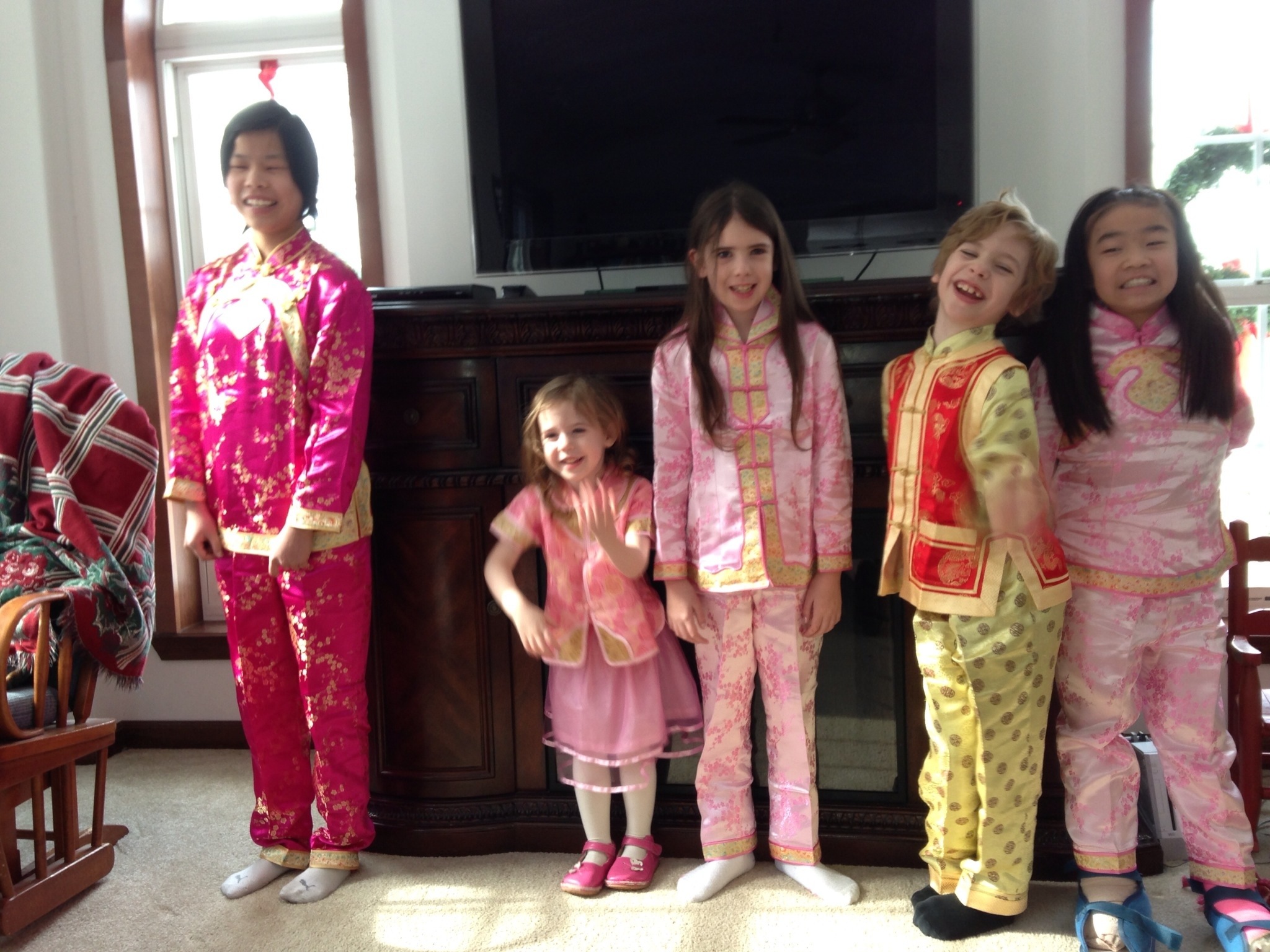 I already have my next post written in my head. It's called, Rocking Eliza. I have so much to share about our flourishing girl, but that is for another day.
Tonight I must share these words from Evangeline.
"Mommy, I'm not hungry anymore."
"You mean, you're full?" I asked her incredulously because she wasn't eating.
"No, Mommy, I mean I'm not hungry anymore. In China, me hungry."
"Oh." I said as tears welled up in my eyes. "You didn't have enough to eat when you were in the orphanage?"
"No, Mommy. I was never full. On Saturdays and Sundays, no lunch."
"Oh Evangeline. I'm so sorry you were hungry," was all I could say.
"It's okay, Mommy. I love you. I really do."
Yes, sweet Evangeline, dreams do come true, for little girls and for mommies too.
Blessings!