I didn't expect it.
I didn't even know that Bi Lu knew we were working to bring her home.
Never the less, there it was, in my email, precious photos of a card and a letter written by our daughter's own hand!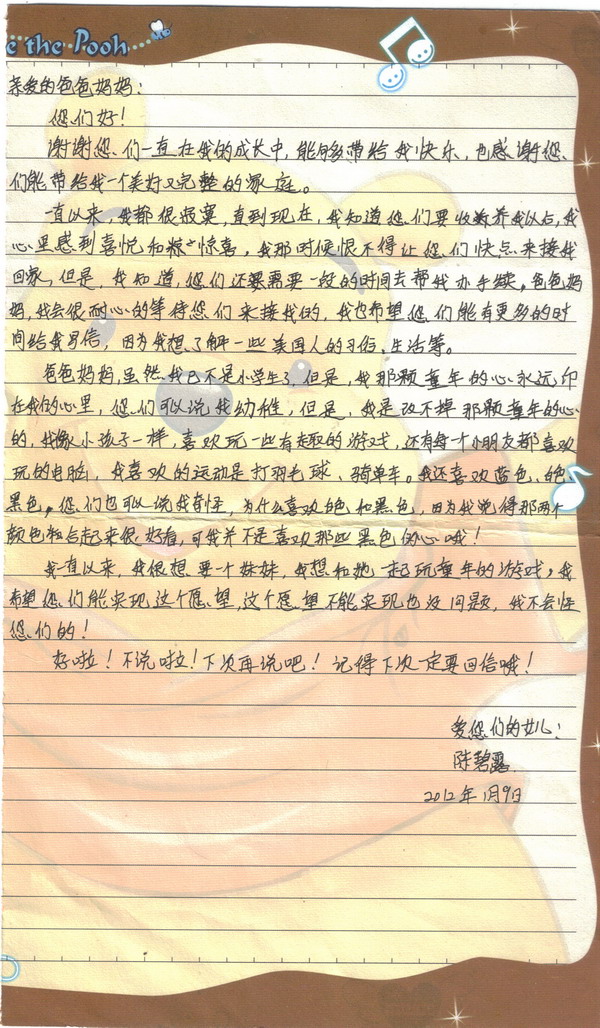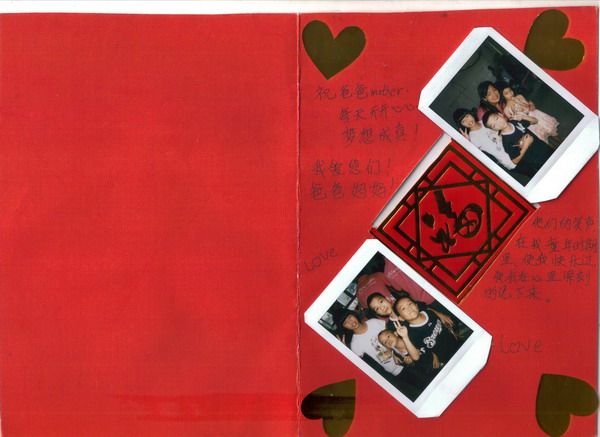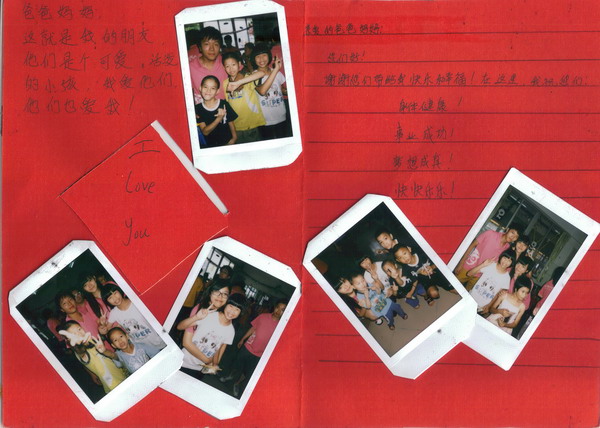 It took my breath away to see her beautiful, Chinese characters written to a Mom and Dad she doesn't yet know.
A neighbor of a facebook friend translated Bi Lu's words that very night.  I'll share parts of it here.
Dear Dad and Mom, thank you for providing me with a happy and whole family. You have brought me happiness during these time of my life.For a long time, I have been lonely until I found out that you will adopt me. It brought my very much surprise and excitement. I wish you could take me "home" sooner, however,I understand I have to wait while you are going through the long process of adoption. Don't worry, I will be patient, mom and dad…

I always wanted a little sister, I wish she could have and play all those things that I didn't get to play when I was a little girl. And I would enjoy playing with her. It's just a wish. I understand wish doesn't come true sometimes. So please don't worry about it…

Don't forget to write back to me please.

Sincerely your daughter who loves you both

Bi Lu
WOW!  The depth and maturity of this precious child who has grown up in an orphanage just takes my breath away.
When I think of how God placed this sweet girl with a desire for a little sister into our family in which she will have TWO little sisters and an older sister and six brothers, I am just blown away by God's goodness to us.  I am reminded, once again, how our Heavenly Father chose our family for His precious daughter.  He cares about the desires of our hearts!!!
"I understand wish doesn't come true sometimes…"   Oh my heart!
But sometimes, Bi Lu, dreams do come true.
Here we come!