Introducing our Children Of The World Puzzle Fundraiser!
We are so excited about this fundraiser. I love this picture of the children with Jesus. In communicates so many things to me.
It is Jesus who places these children in families. And it is He who brings them home.
This picture also reminds me that we are all adopted into God' family. The Bible says that we are joint heirs with Christ when we come to Him through His son. He calls us sons and daughters!. Wow. That just takes my breath away.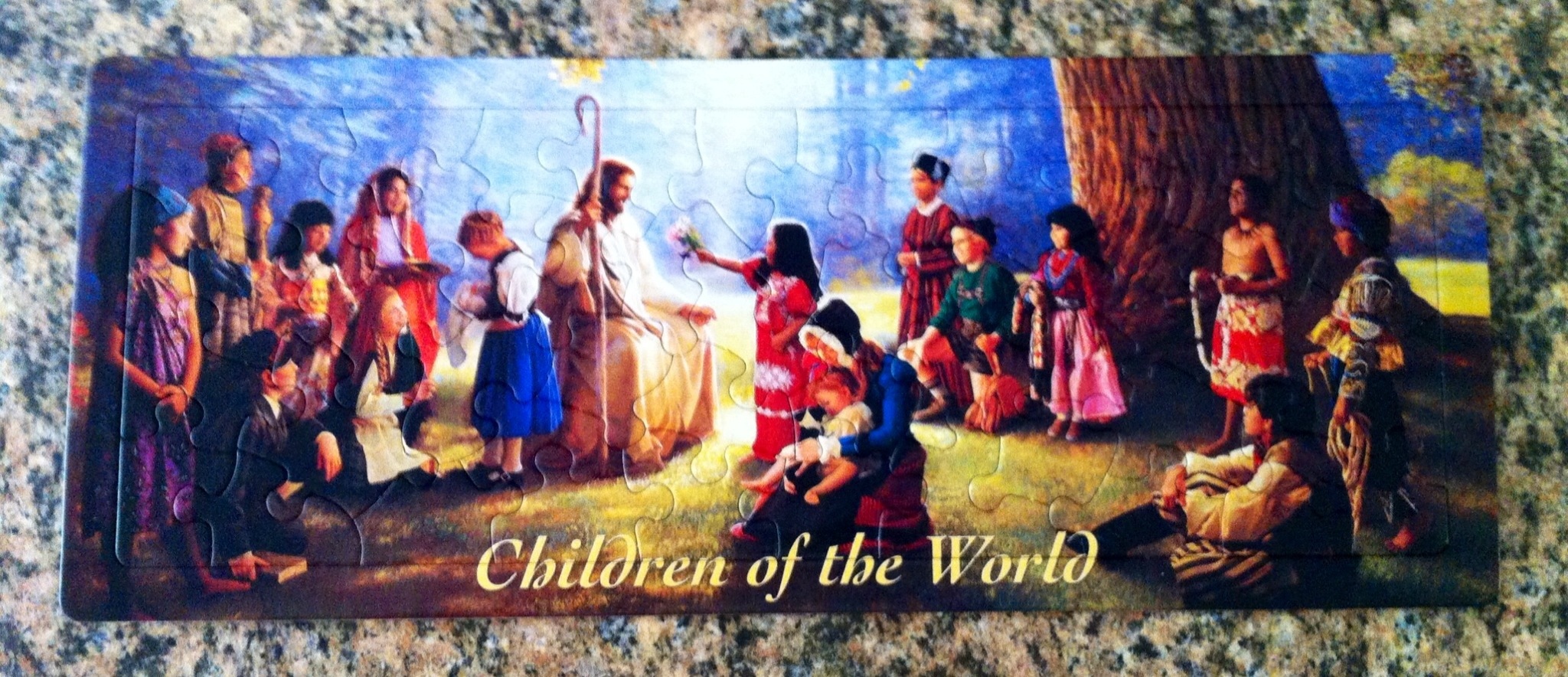 Here's how it works:
To "purchase" a piece of the puzzle, simply donate $25 via the donate button on my sidebar. For every $25 you donate, I will write your name on the back of a puzzle piece. When the puzzle is complete, we will frame the puzzle and hang it on the wall as a reminder of all the people who helped to bring Eliza home. It will be a cherished reminder of the support and love shown to us and our children during the adoption process.
You can purchase a puzzle piece(s) or donate to our adoption by:
1) Using the paypal "donate" link on the sidebar of my blog. Click and follow instructions
2) Send your donation directly via paypal.
3) You may send a cash or check donation in the mail to, if you should prefer.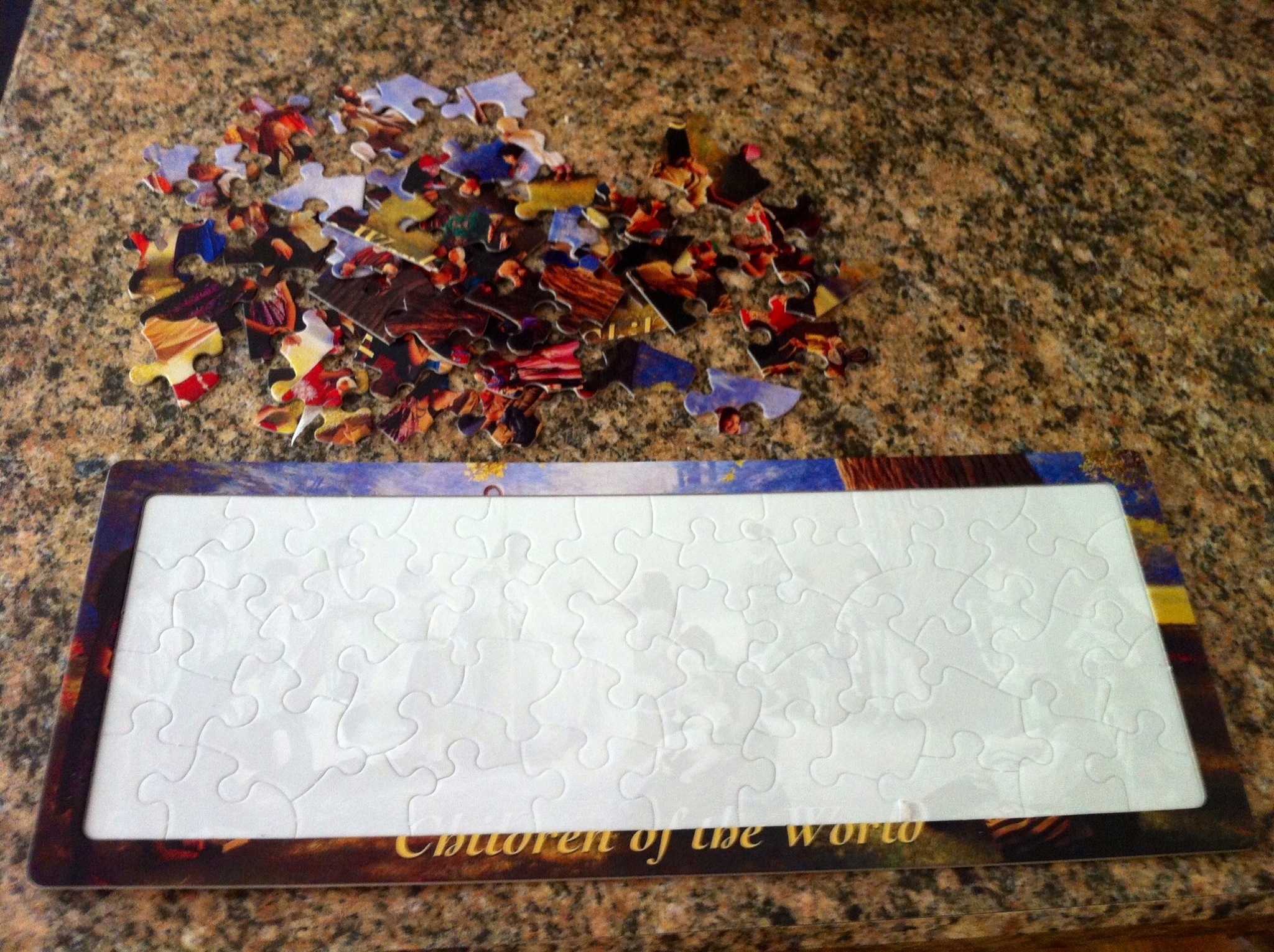 Thank you all SO much for being a part of our journey to bring home Eliza!
Please help us spread the word about this fundraiser by sharing it on Facebook, email, Twitter, or your blog! The puzzle has 50 pieces and the potential to raise $1,250 towards our adoption expenses. 🙂
Blessings!