I'm so sorry it has taken me so long to let everyone know about how Eliza made out at the orphanage. Yesterday was our last full day here, and we had so much to do to get ready to go. And, I didn't realize it, but I went over my allowed usage on my cell phone so I couldn't use it to update everyone. I am so sorry.
We made out very well at the orphanage. Since Eliza was so angry and upset in the morning when we left, we decided it was best not to take her to the orphanage right away. Our guide arranged for Eliza's nanny to meet us at the park.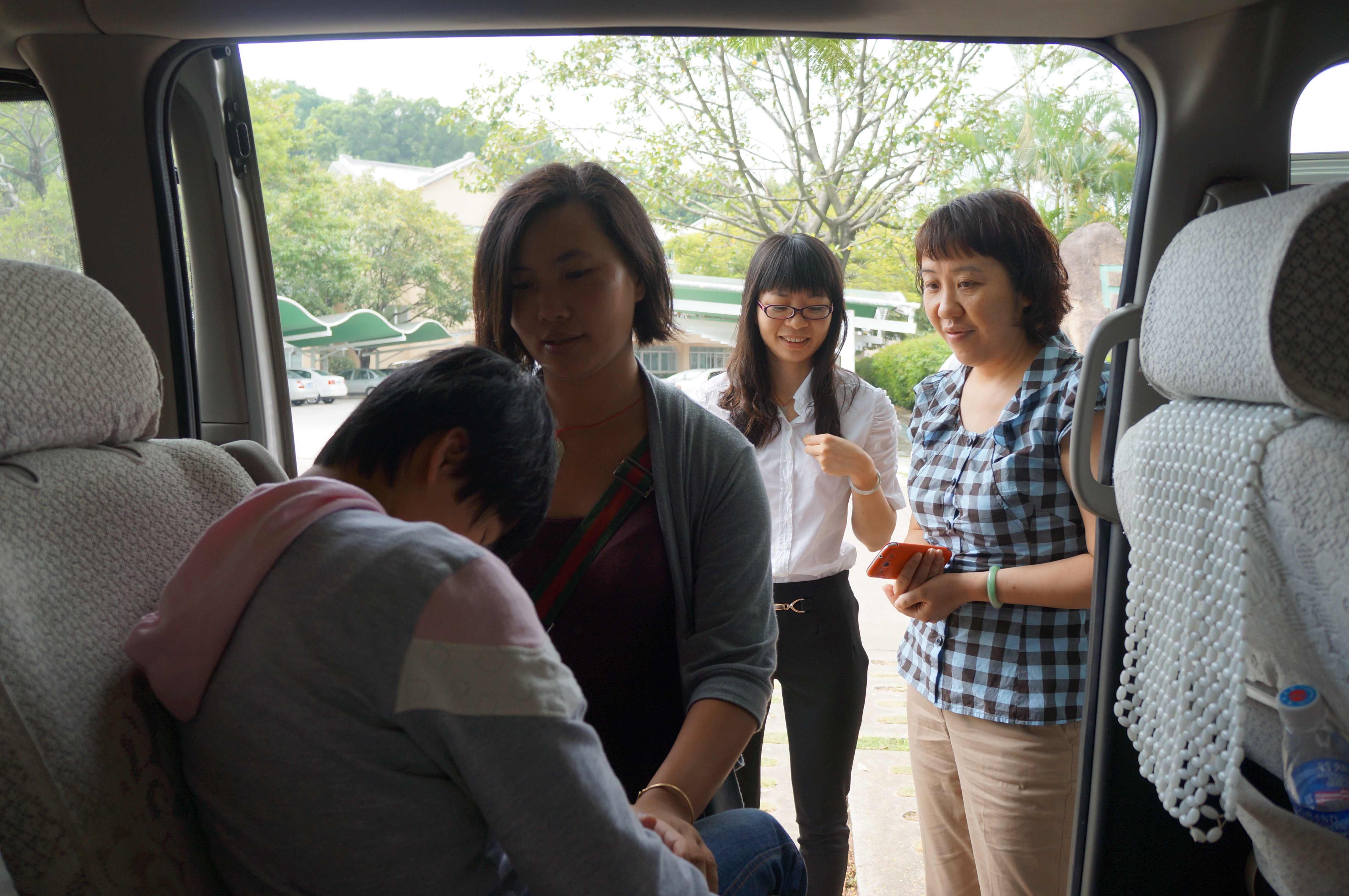 Eliza stayed at the park with her nanny while we toured the orphanage. At first, she was angry and would not talk, but eventually she did open up to her nanny about her fears. She is afraid that she will never learn the language. She doesn't understand what she is supposed to do. She misses her friends, and everything she knows, and is so very afraid.
I think it is also hard for her to see me as an authority figure. On two occasions, she ran away from me on the incredibly busy streets of Guangzhou. I called her and she made eye contact with me. I motioned for her to come to me, but she she just shook her head no and continued walking further away from me. I ran over to her and insisted she hold my hand. I have done the same with Evangeline, but our relationship is still so fragile that it is difficult for Eliza to both obey me and trust me. Choosing to obey a mother whom you are deeply connected to and whom you love, is tough enough at fourteen, but obeying a mother whom you do not know, you do not trust, and do not love, is huge. I completely understand that, but this was something she was really upset and told the nanny about. I think those moments when I asserted my authority either crushed her dreams of what her mother would be, or just made her very angry.
Either way, I understand. I feel so sorry to have upset her. We have been thrust into this forced mother daughter relationship on the dangerous streets of Guangzhou, and the feelings have not had time to develop, yet I am in the position to have to protect this very naive, inexperienced big girl.
She really likes Mark, and is now smiling and interacting with him. Right now she avoids me. If we are standing in close proximity, she turns her back to me, or goes out of her way to remain far away from me or not to make eye contact.
I know this is normal too, and am thankful that she is developing a bond with one of us, for now.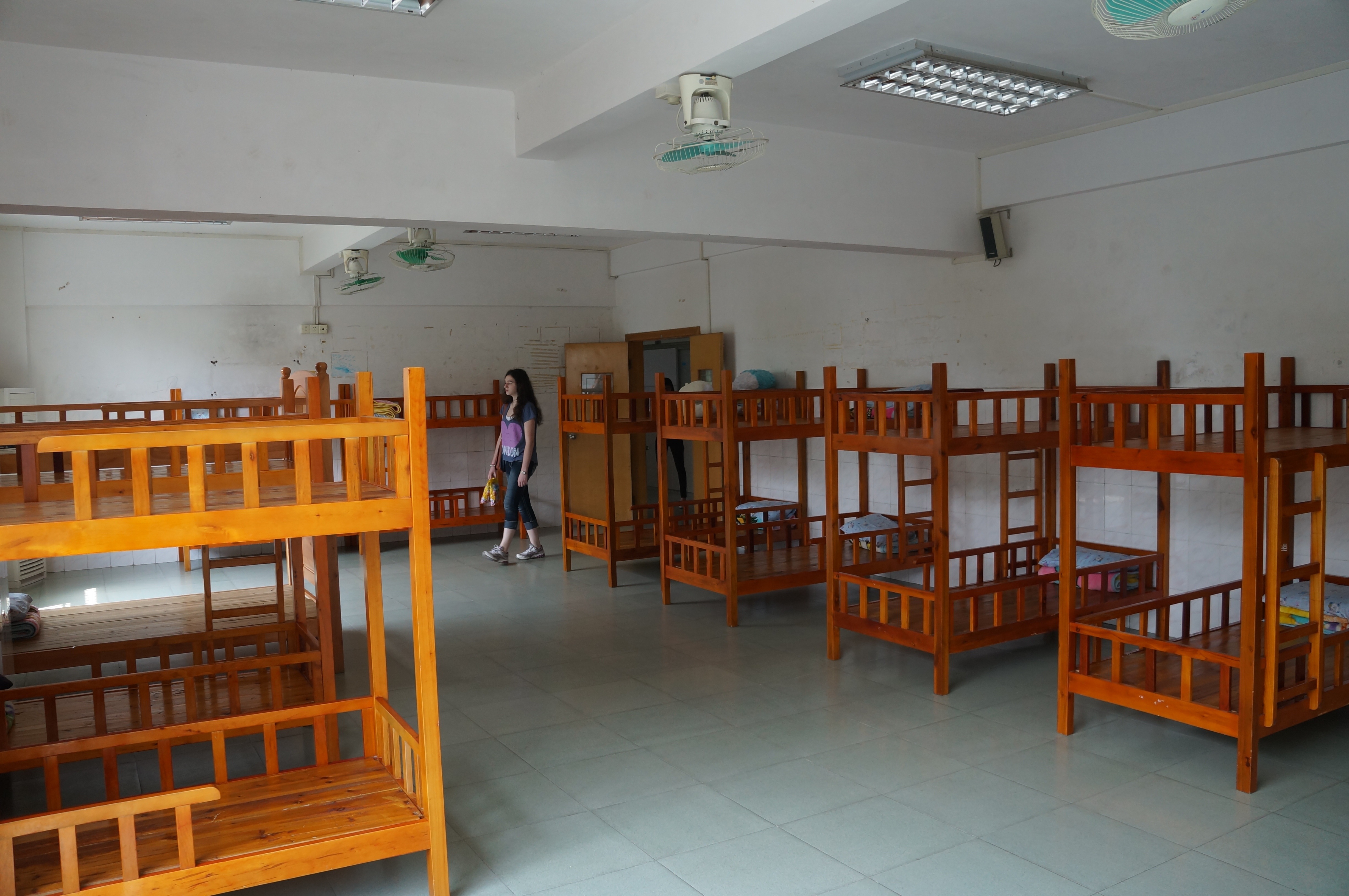 This is a picture of Eliza's room. The children sleep on a sheet that is washed everyday right on the hard wood.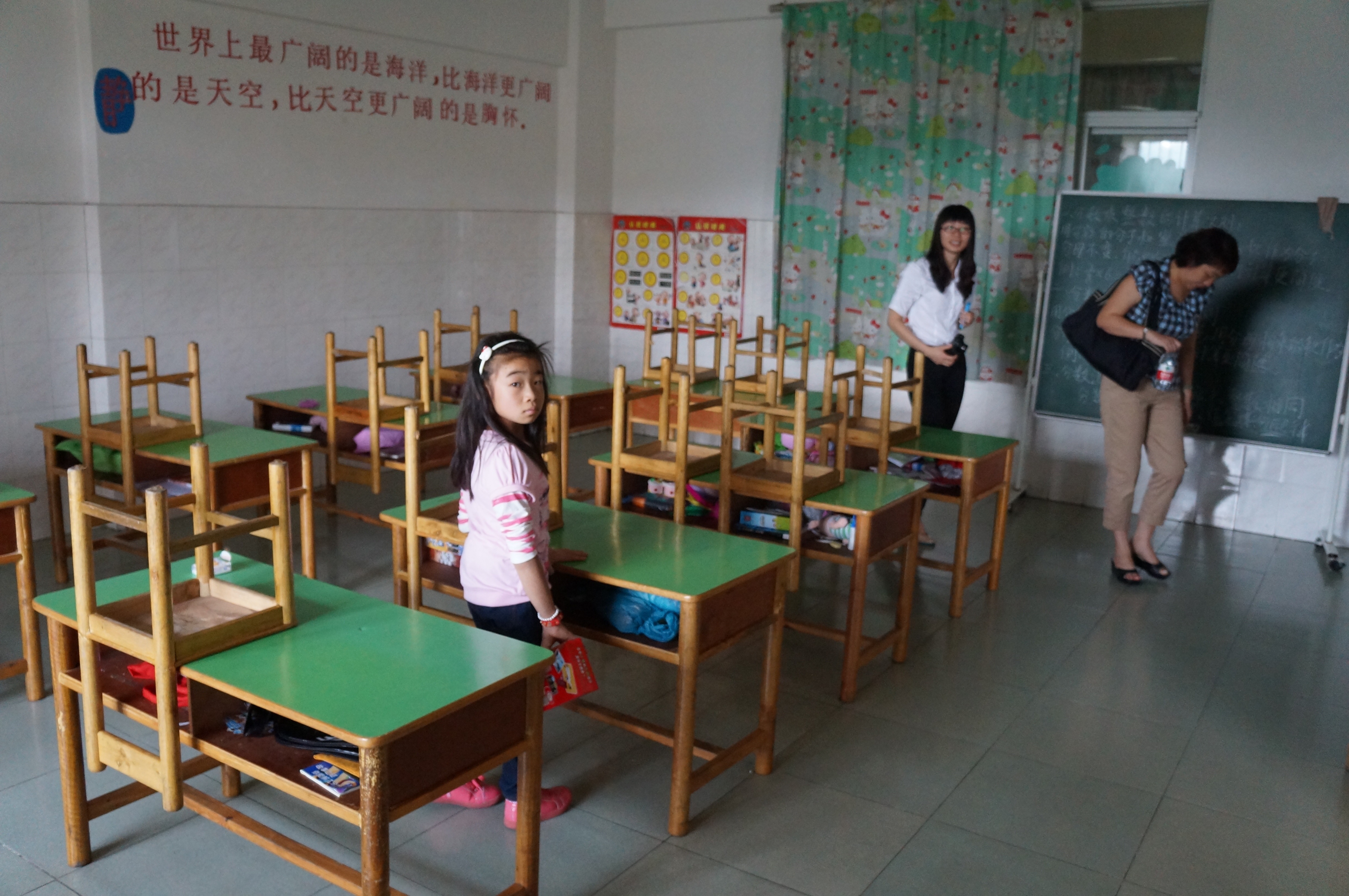 This is the homework room for the older children. Children Eliza's age are in school from 7:30am until 6pm. They then have supper, and go to the homework room for assistance with their work.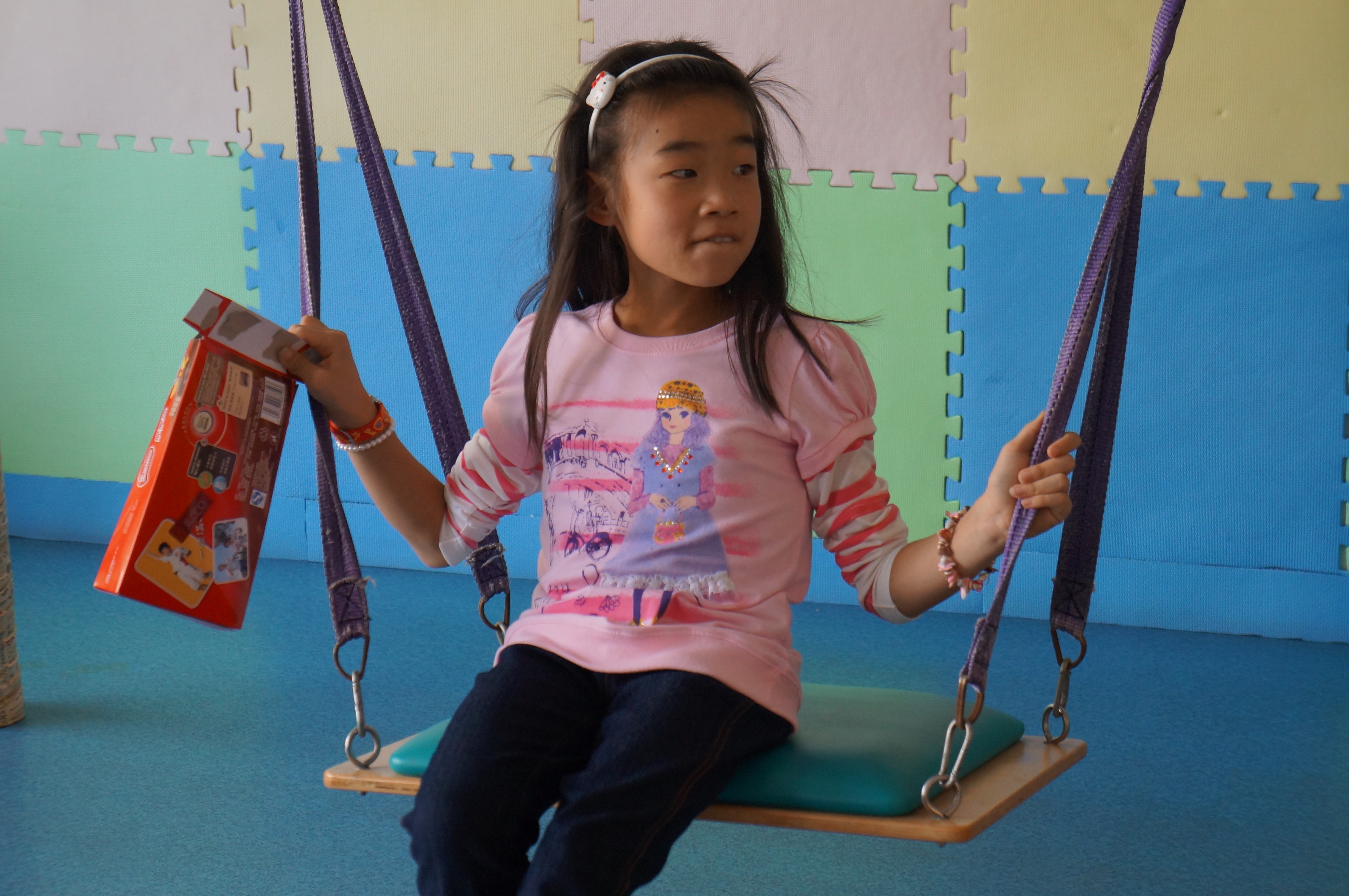 After we had toured the orphanage, Eliza had expressed her fears and sadness to her nanny, we decided that we would bring her into a sitting room and bring her friend to her so she could give her a present.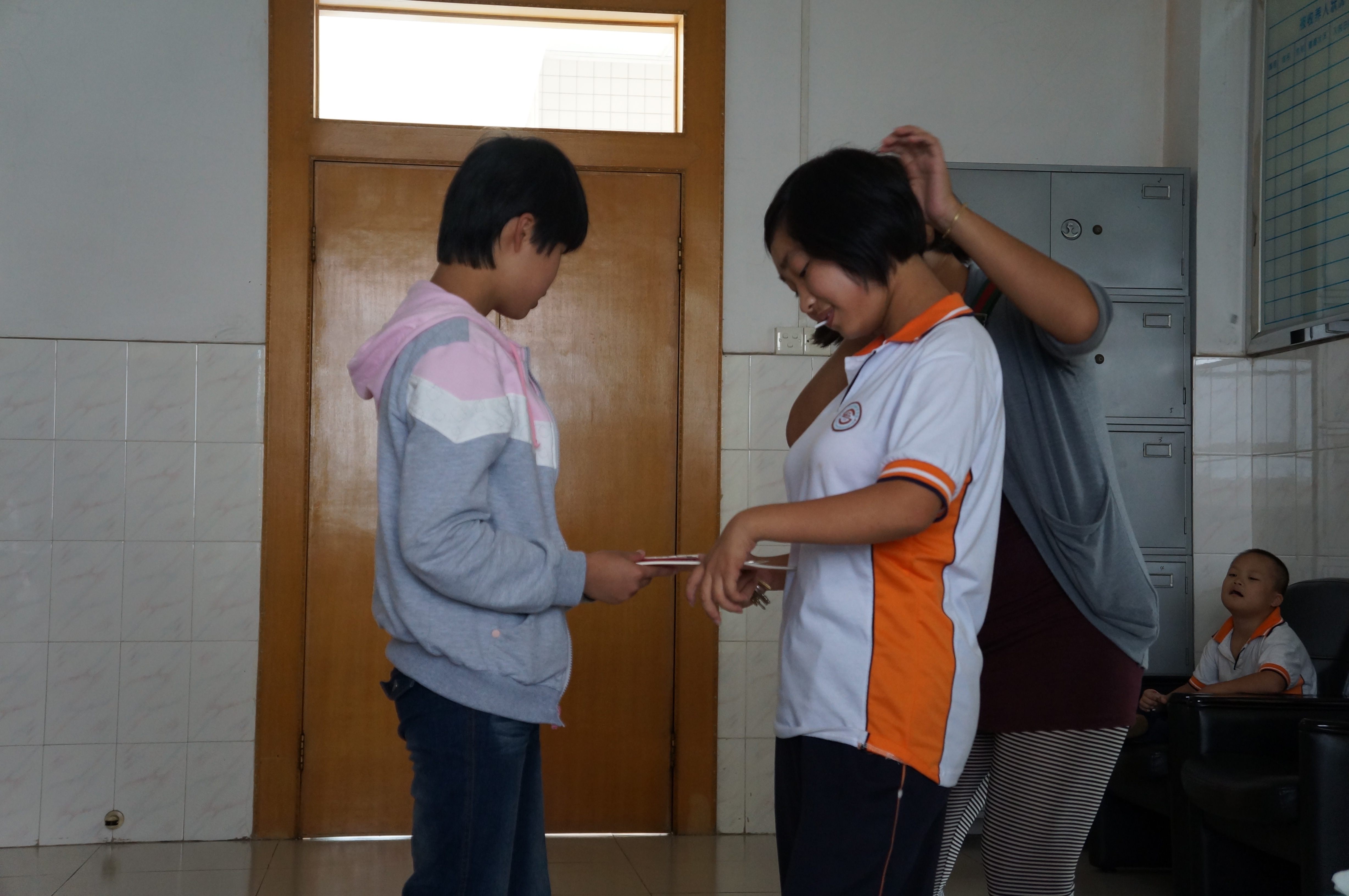 This was an absolutely precious moment between two orphanage sisters who do indeed know how to love deeply. This is Gan, who insisted she be brought back to the orphanage when her family came to adopt her. She regrets the decision she made. Her file is with Holt, and she is still thirteen, so there is time for sweet Gan.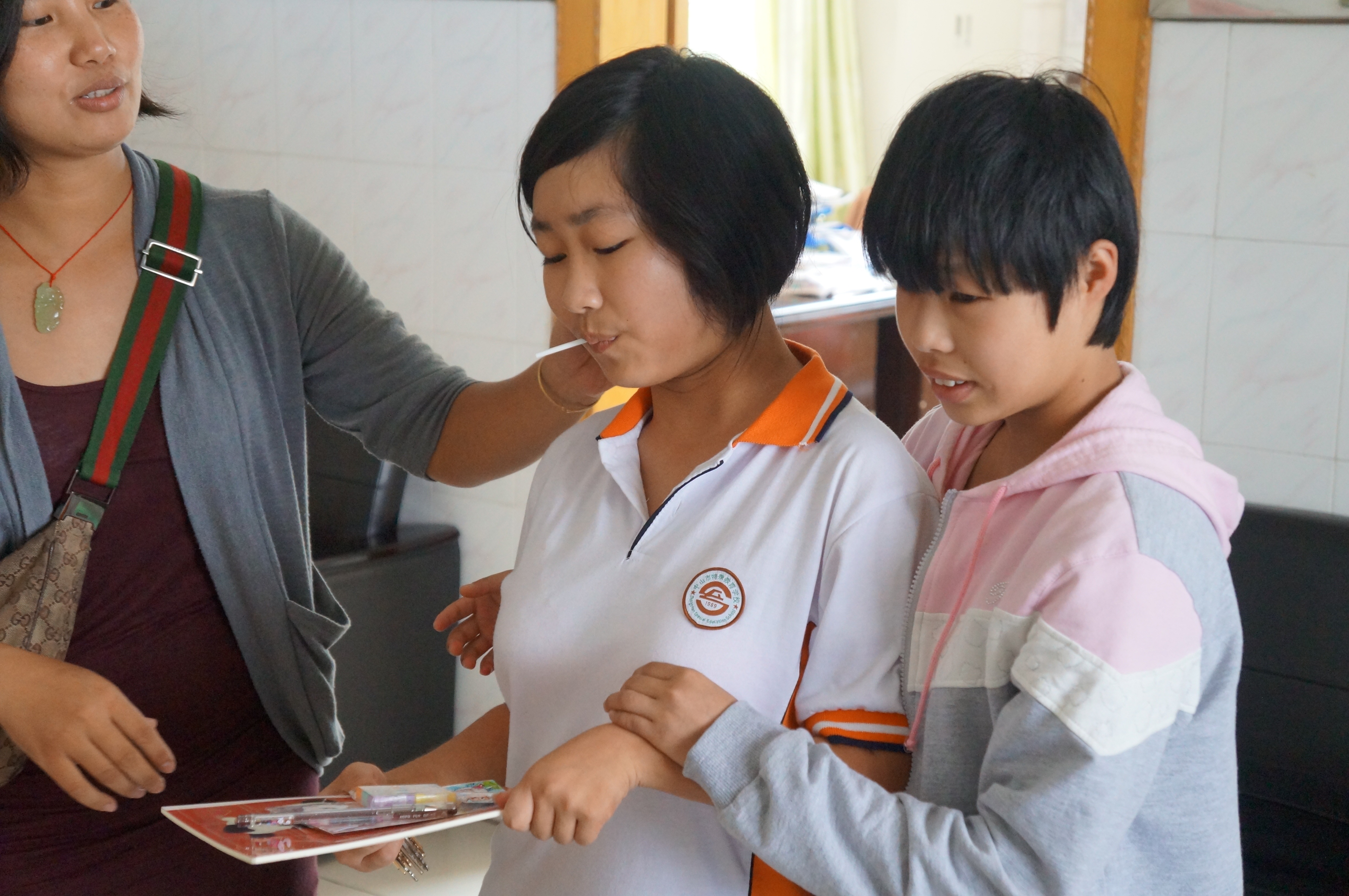 Most of the children Eliza had brought gifts for were in school. Her nanny and Ms. Zhong helped her put names on the gifts for her friends. They were so kind to her and very encouraging.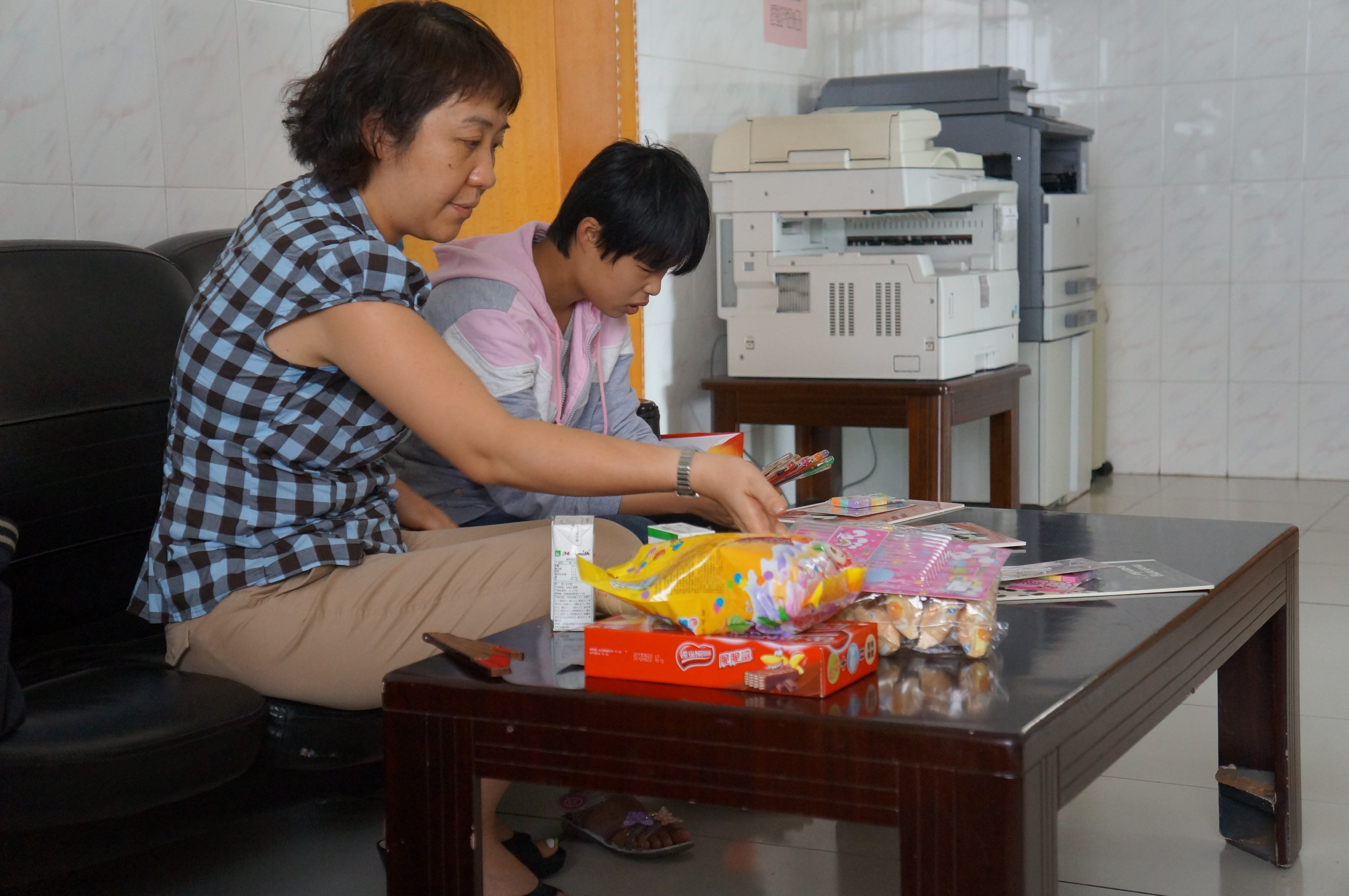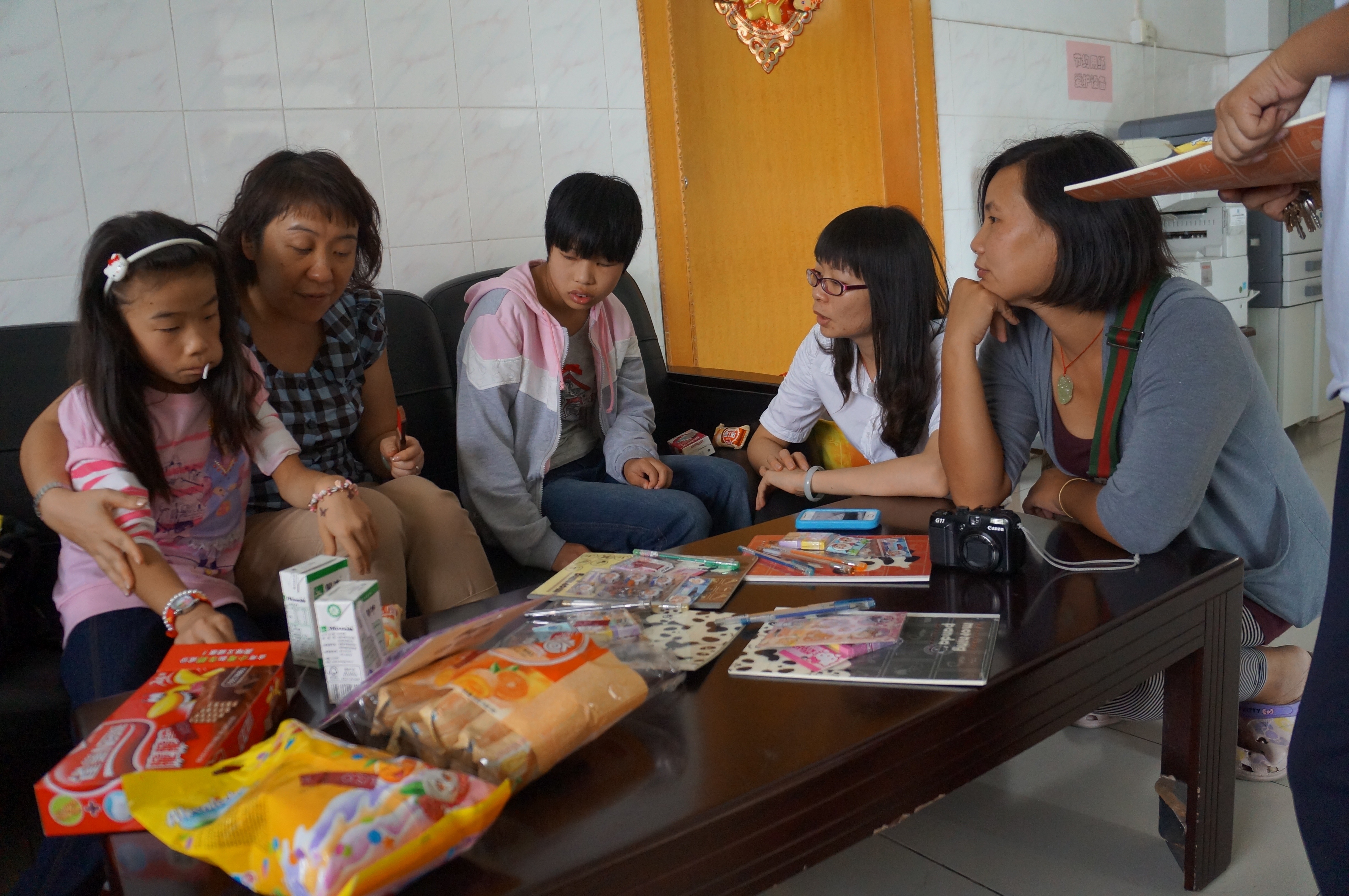 We took a picture of all of us together. This photo means a lot to me because it is the only one I have that bridges the gap between Eliza's old life and her new.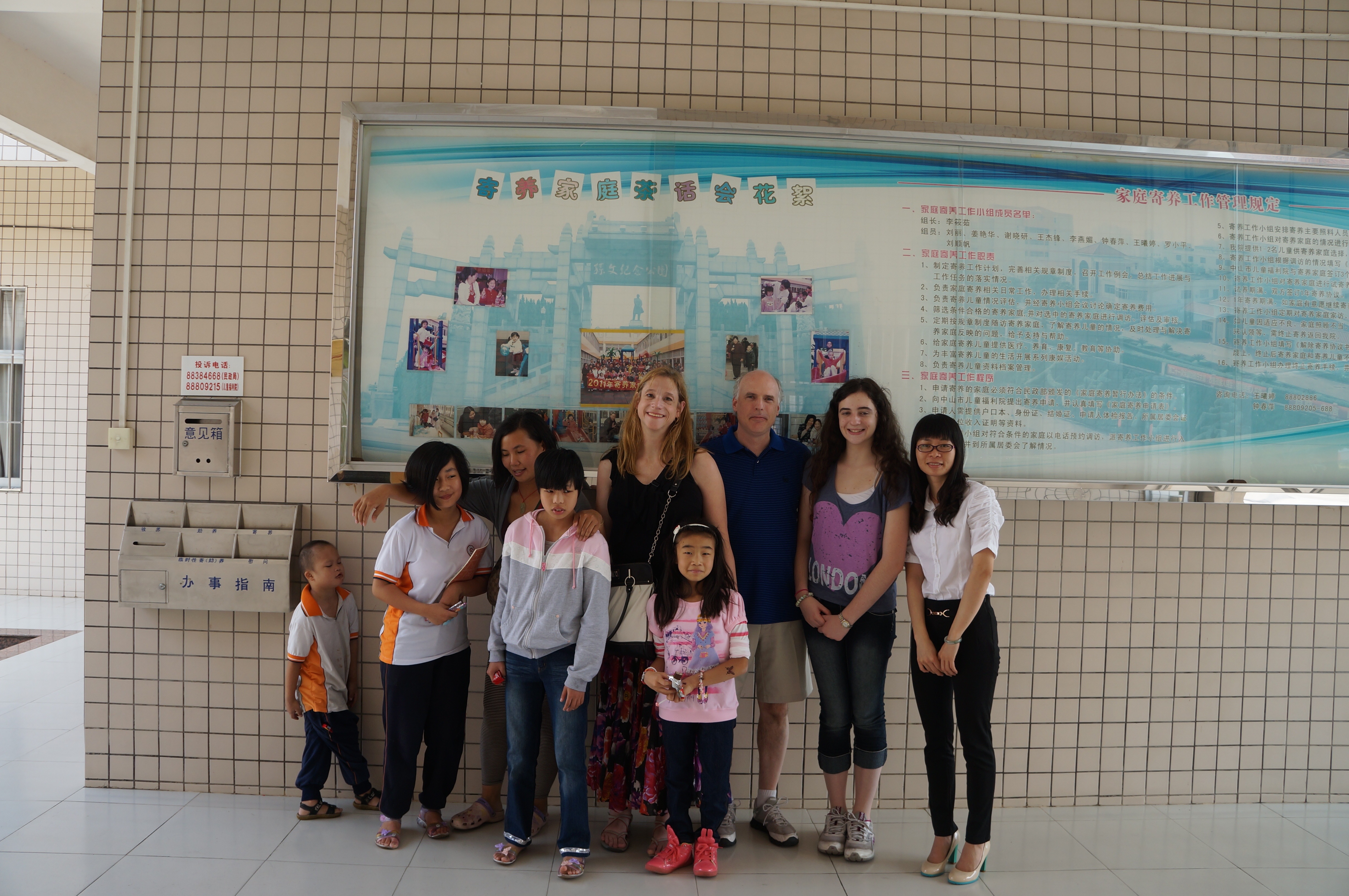 And then it was time for us to go. Her heart was so heavy. I am certain leaving with us was the hardest thing she has ever done, but she didn't fight us. I think she knew that this was her only chance to have a forever family.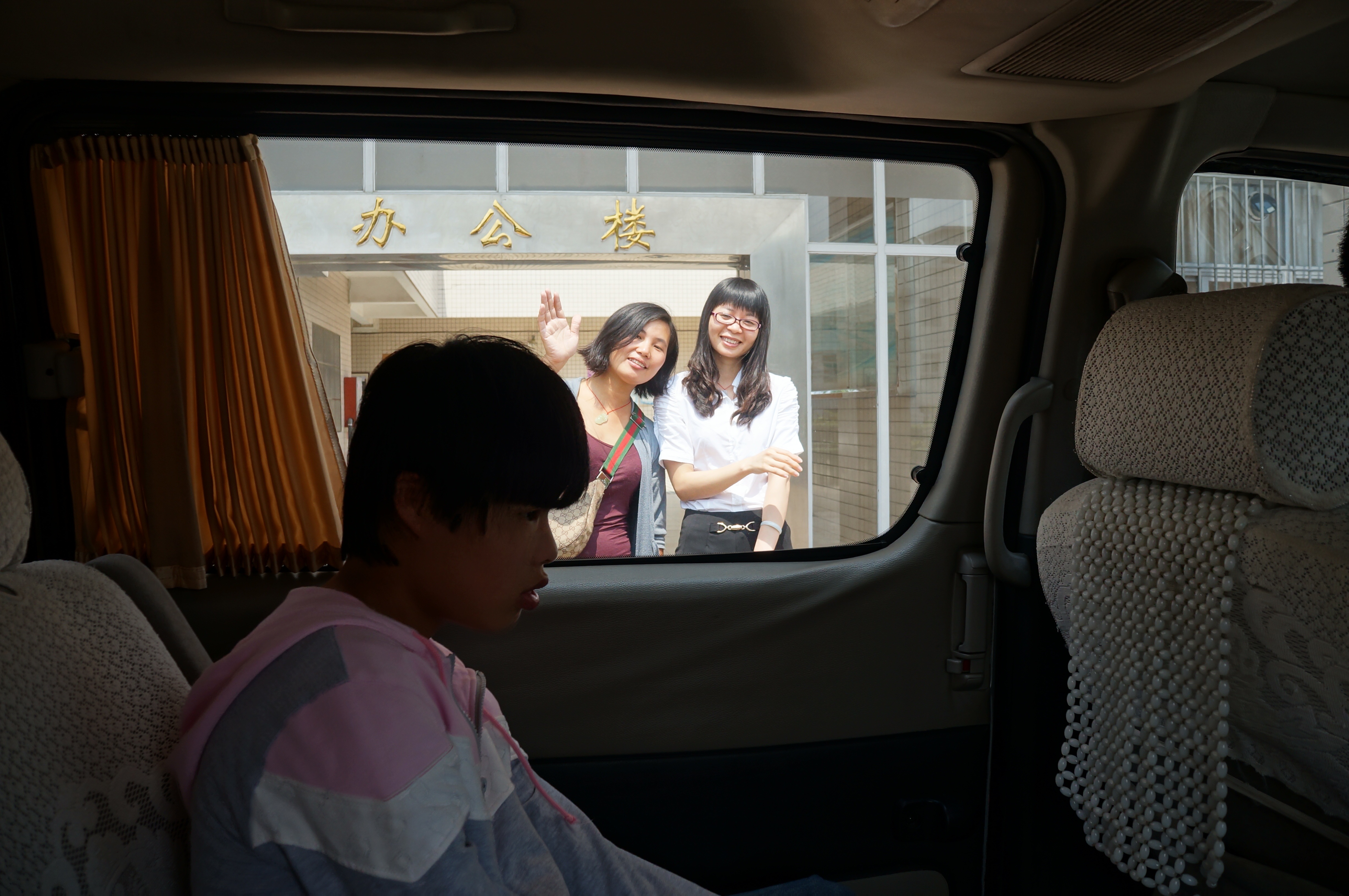 Eliza never looked back.
She was sad and withdrawn the rest of the day.
As we began to pack, a slight smile began to light up her sad eyes, and I knew that Jesus was calming her heavy heart.
Thank you for your prayers. We are in Hong Kong with our precious girls. We know that the road ahead may be a long one, but we pray that God will guide our steps and blend our family together as only He can.
THANK YOU FOR LIFTING US IN PRAYER!
Diane