One of the benefits of keeping the girls with me all the time, is that I have been able to really get to know them. I've been able to identify clearly what behaviors we have had to work on, and I can be very consistent because I am always with them.
I have noticed an overarching need in Evangeline to control her environment.
She has gotten a lot of attention from me and from everyone. She is precious, delightfully cute and charming, and quite lovely to look at. Add all of that to how sick she has been, and that adds up to an awful lot of attention.
But it's still not enough.
If I start to talk to one of the other children, she immediately interrupts me.
She constantly tries to manipulate situations to avoid or delay obeying me.
Today I asked her to take a bath. A little while later, she called me and told me there was no hot water, and she still hadn't taken her bath. We have a 75 gallon hot water heater, and we rarely run out of water. I think she must have let it all run down the drain.
Why?
I can only assume she was not happy that I wasn't focussing on her.
Early on I realized she does try to make trouble. For example, the girls like those Chinese noodles that come in a cup and you add boiling water to.
Every single time I poured the water for her, she would hold the paper flap that covers the bowl. And every single time she would let it slip out of her hand and the boiling water would pour all over the counter before I could stop it.
Once I realized what she was doing, I stopped it. But she is so sweet and if I weren't one on one with her I don't even think I would have figured out that she was actually doing it purposefully.
I think she must have developed this passive method of opposing adults in her life so that she felt she had some control.
If I ask her to start her math, she will sit down and begin to tell me about a completely different subject to stall or divert my focus with an adeptness that is staggering and very effective.
I have really begun to be rather strict with her for these kinds of behaviors. If she stalls during homeschool, she cannot have her hour on the computer to play her mom and dad approved game.
Manipulation can be a toughie to expunge, unless you see it clearly, and then it's pretty easy.
It's always a situation where I have to interrupt her sweet, smiling, charming self, and say, "Evangeline, you didn't do what I asked," or "You are just choosing not to do what you need to do." Even when she is misbehaving, she acts very sweet so it's taken me quite a while to see the picture clearly.
She is a master at manipulating her situation.
And why wouldn't she be?
She didn't have parents who loved her.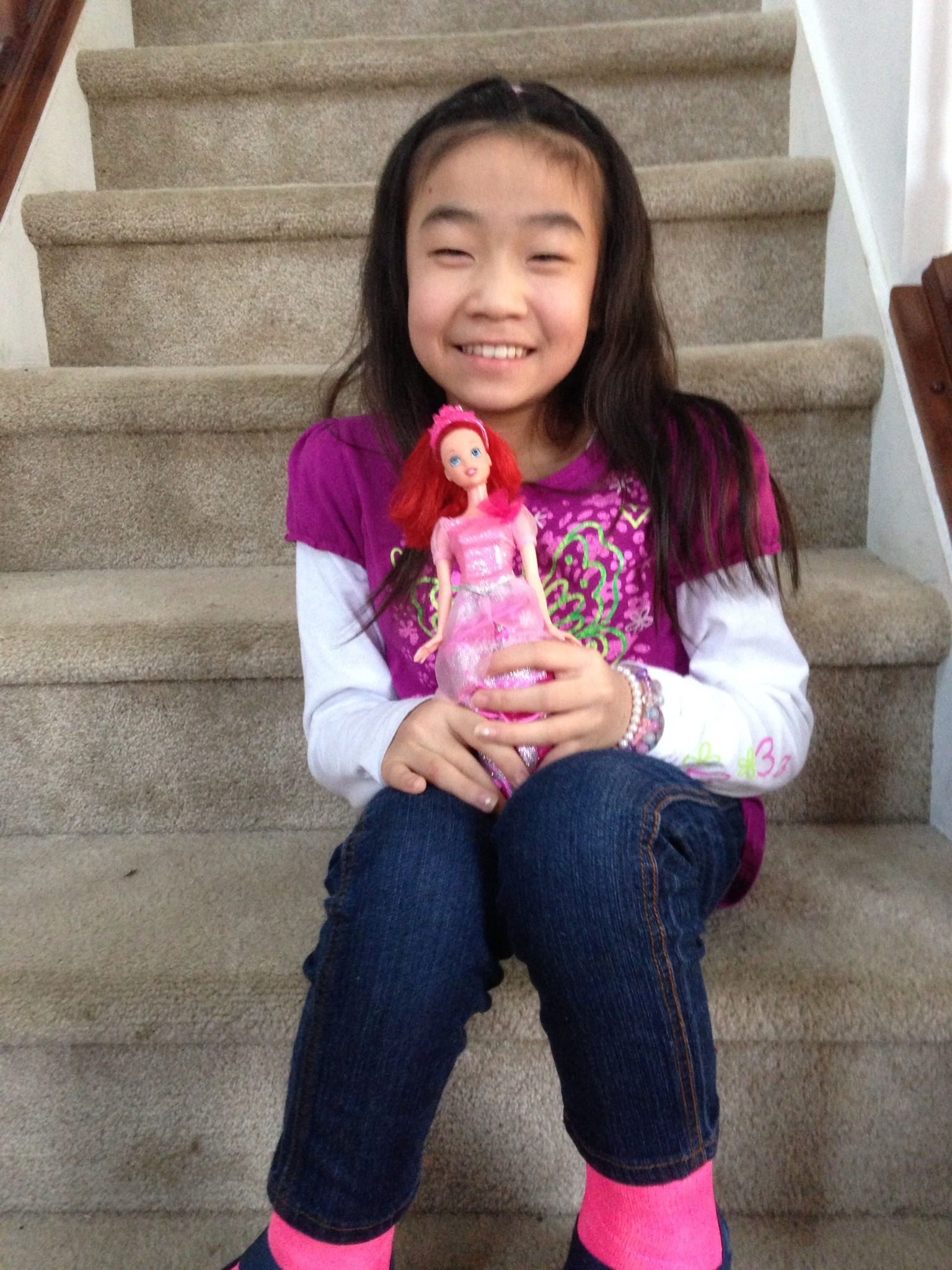 She spent the majority of her life lacking most of the things we daily take for granted. But what she lacked most was a mommy and daddy who cared about her and how she acted.
Now she has both, and so much more.
And I absolutely love that I'm her mother. I was so drawn to her the very first moment I saw her, and I am still so drawn to her.
I am so happy she is here getting the care she desperately needed. She had so many things going on inside her that were ticking time bombs. I can only imagine her life if she had not come. Now that I know even more about her back, I imagine she would have ended up paralyzed in adulthood if she had lived through the bone infection.
She is tiny and needy and strong and mighty all wrapped into one very precious little girl.
I am so very blessed to be her mommy.
Blessings!