Yesterday was a very long day.
We took Evangeline to Children's to see Dr. Campbell for her spine first, and then to get her casts off and get her new braces.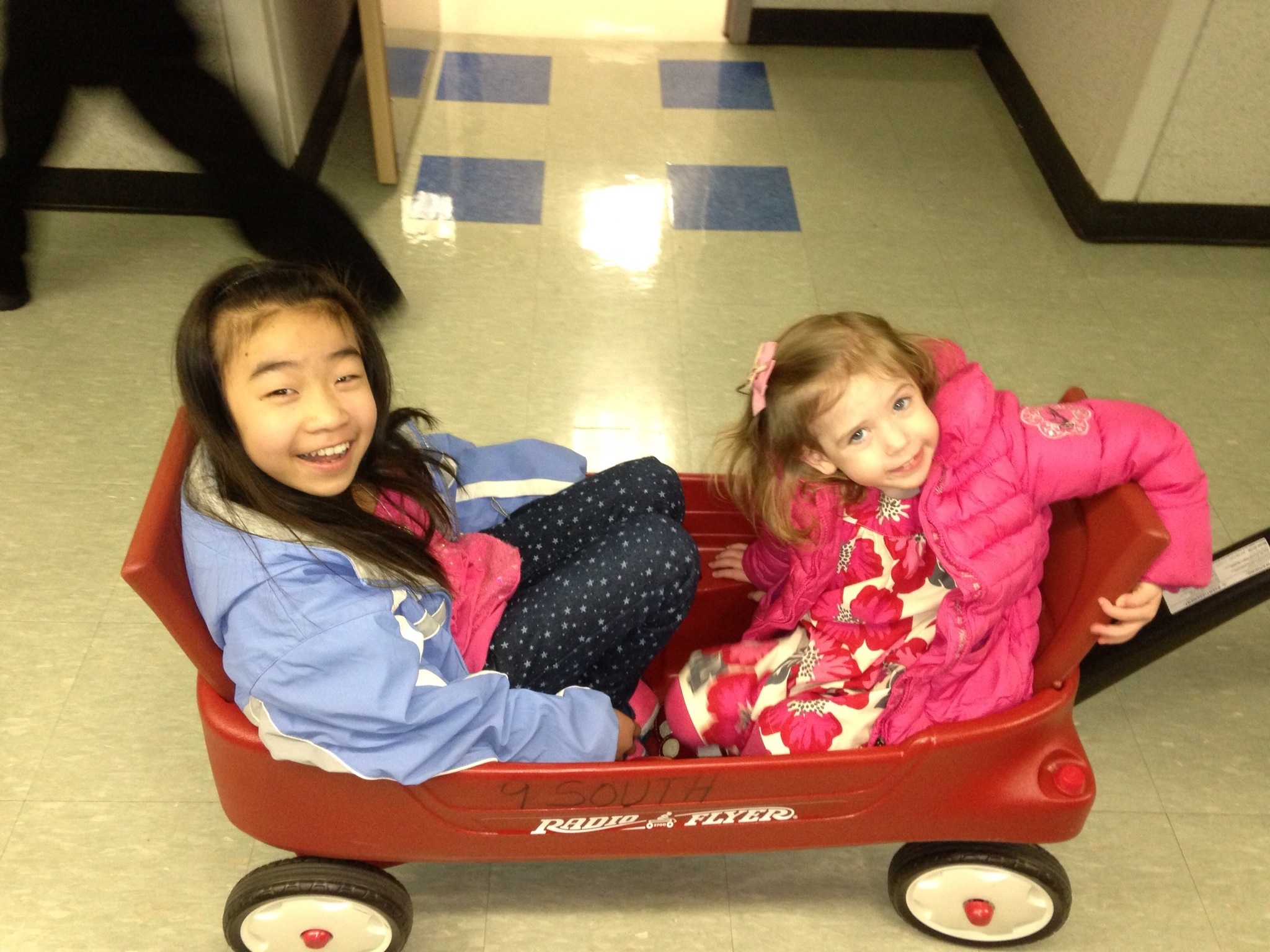 We waited and waited, and finally after two trips to X-ray, we finally saw Dr. Campbell.
Evangeline's spine has a 50* curve right below her lungs and a smaller curve above that one. Her pelvis is deformed, and the center of her spine sits to the left of center, facing her. She has a very complicated group of deformed vertebra at the base of her spine, and bone spurs which go though the spinal cord.
I have requested copies of her X-rays and will post them when I receive them.
Even after all the tests she has had with many different disciplines, Dr. Campbell is still not sure which way to proceed. It is almost definite that he will do surgery, but he needs to discuss Evangeline with a few other doctors.
He cannot leave it as it is because the curve will worsen as she grows. Her growth plates are still open, and the spine at the sharp curve would surely collapse in time and do further nerve and organ damage, even compromise her lungs.
At this point, it looks like the surgery would be in the summer.
We have an appointment in one month to hear what Dr. Campbell thinks after he discusses her case with the other doctors.
Then we went to get her casts off and her new braces.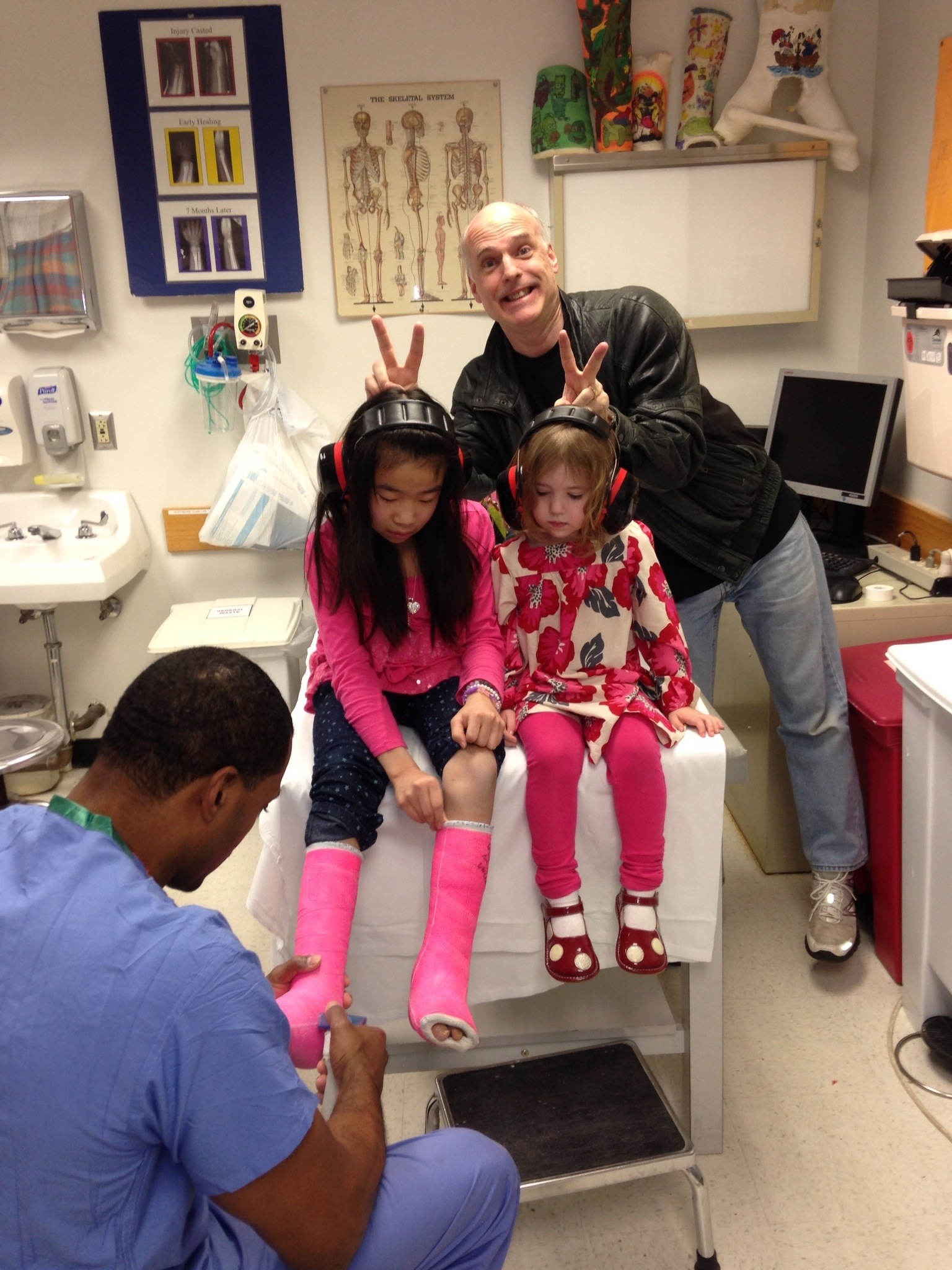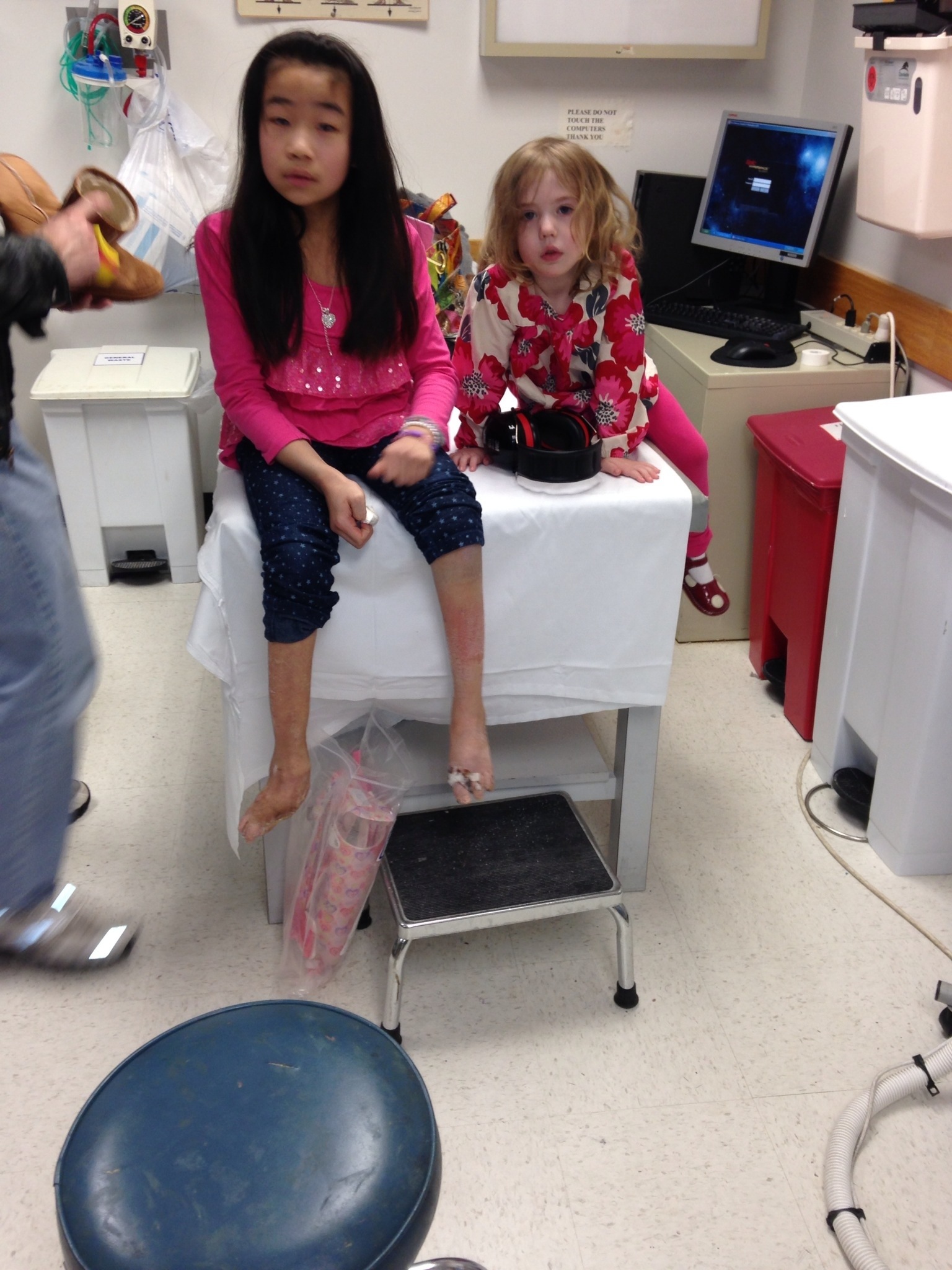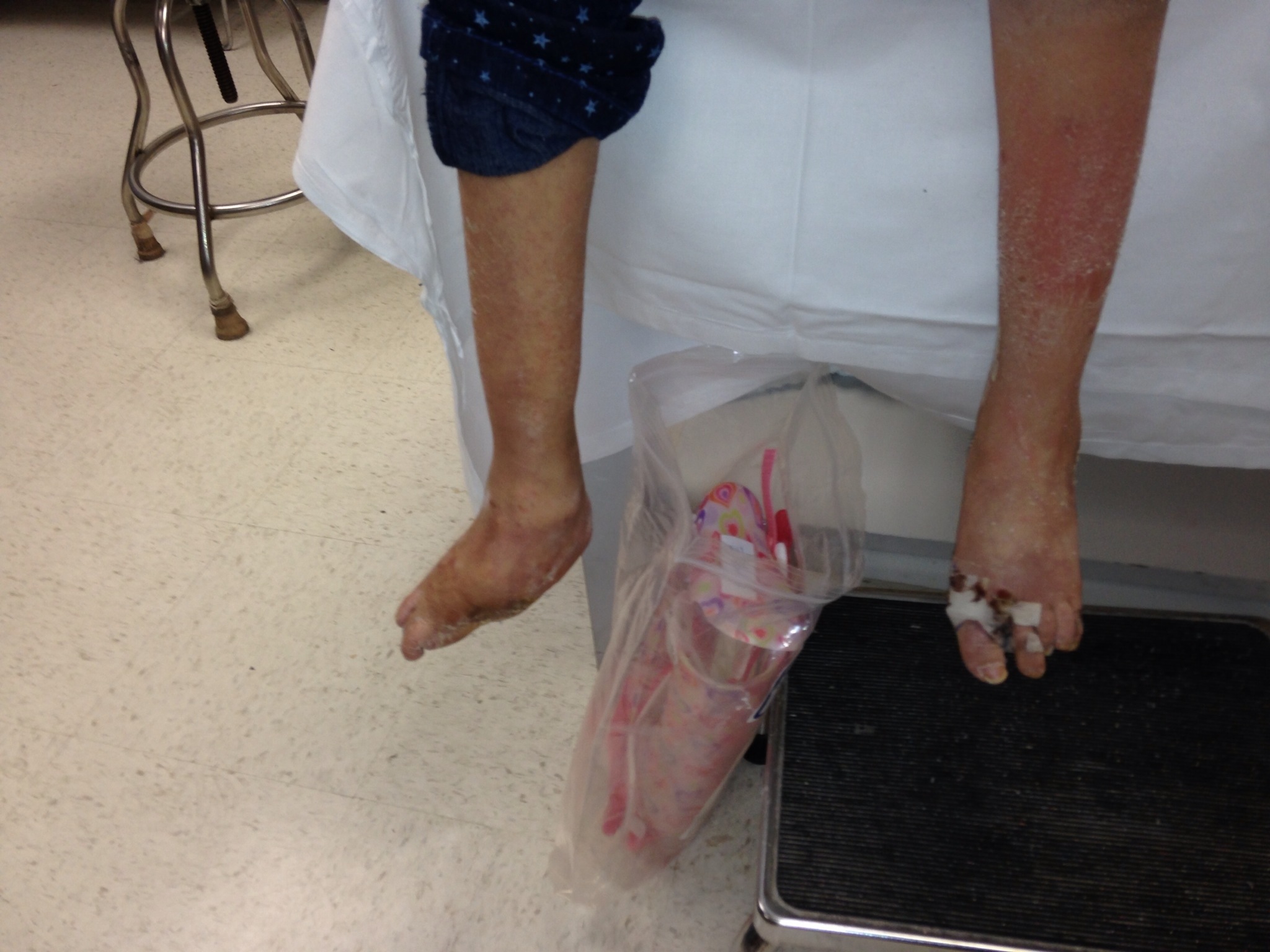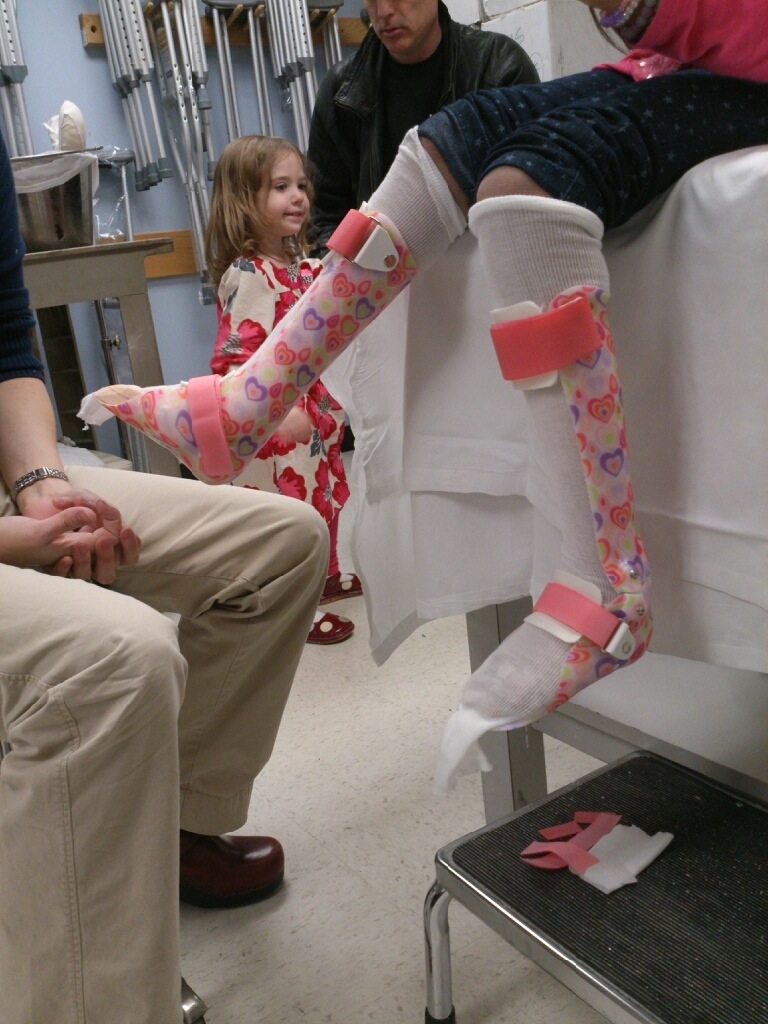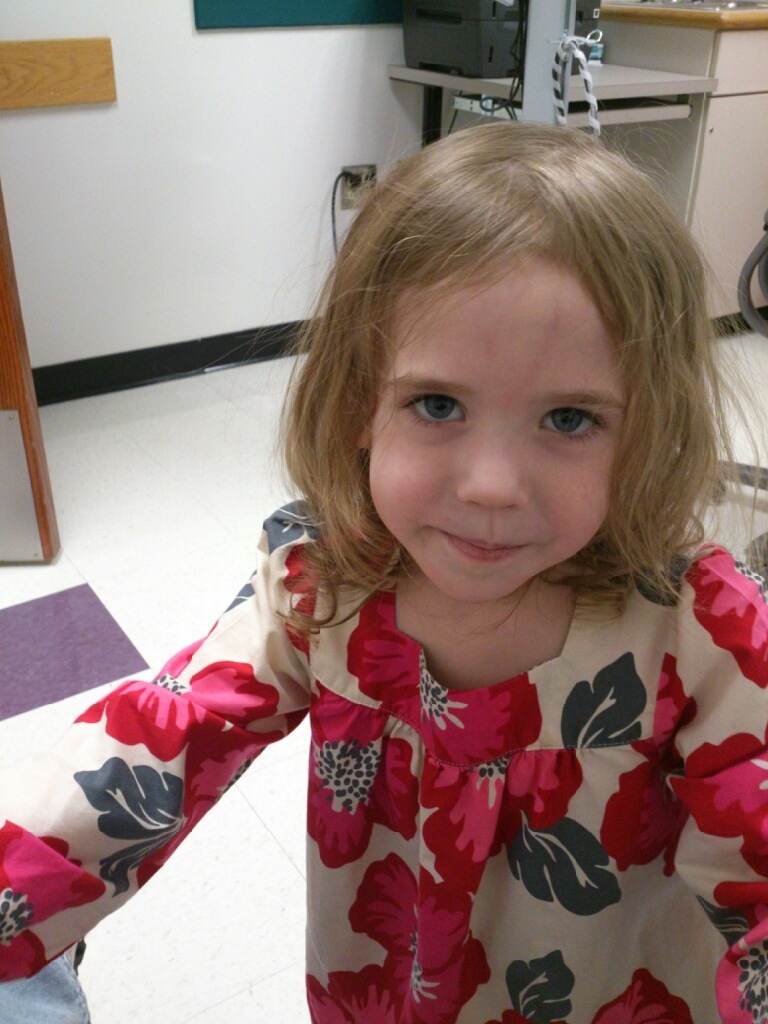 She did really well.
Her braces fit her wonderfully and are very pretty, but Evangeline is not happy about wearing them.
Her right foot is hard to fit into shoes because of years of walking on the arch.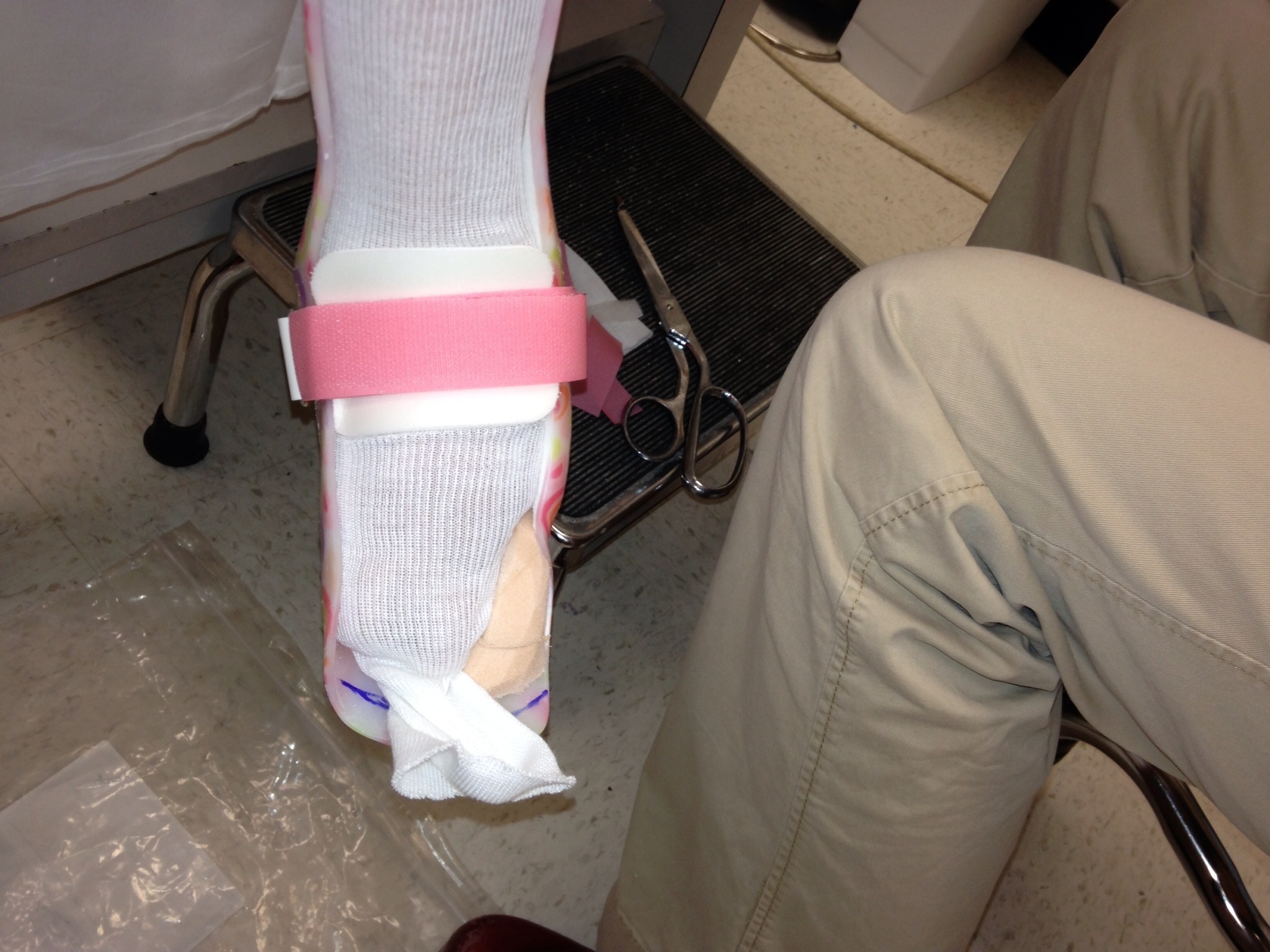 We had to stop and get shoes for her on the way home because the braces are slippery on the bottom and her old shoes do not fit over the brace.
Nothing fit well, and I think we will have to have shoes made for her in the future. We did settle on a pair of sketchers with Velcro tabs. I came home and cut the Velcro and added length to the straps so they could be fastened over her foot.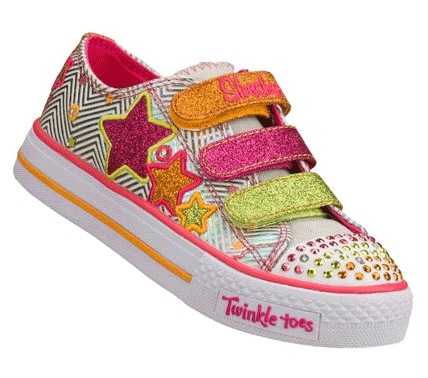 She stands so straight and tall now.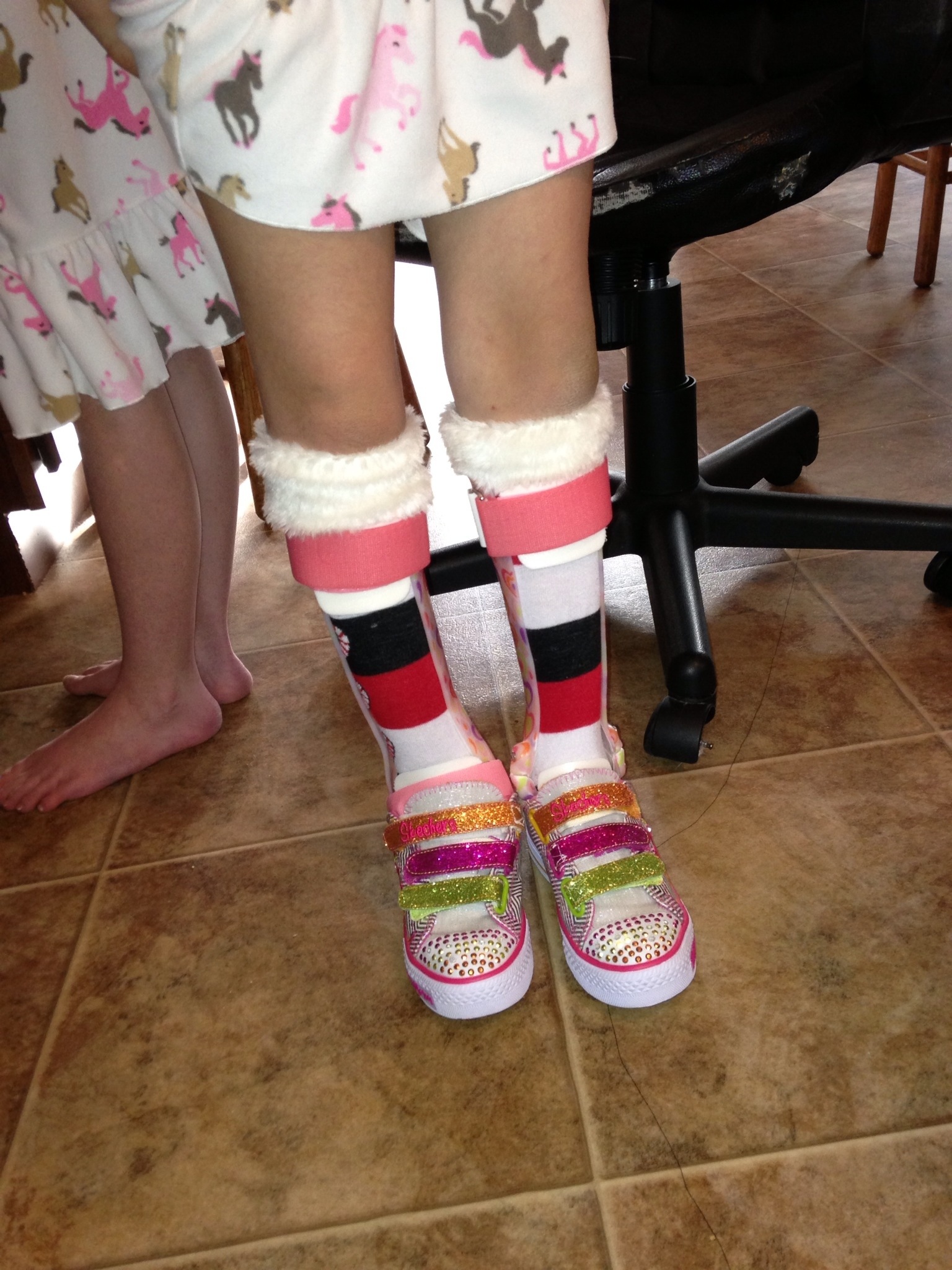 We arrived home to a lovely dinner cooked by my sweet friend, Stephanie, at 6:30.
We were so very thankful to be home!
Blessings!