I will lead the blind by ways they have not known, along unfamiliar paths I will guide them; I will turn the darkness into light before them and make the rough places smooth. These are the things I will do; I will not forsake them. Isaiah 42:16
I read this verse today in my Bible reading, and it really spoke to me.
It applies in so many ways to our adoptions of the girls.
We were so blind.
We had no idea what we were doing. We only knew we had a deep, God given desire to go and get them.
We were compelled to do the impossible.
Looking back, there was nothing in our lives other than the fact that we had a pretty happy, relatively healthy family that indicated we were prepared to adopt.
We weren't prepared financially. We had never adopted before. We had such a tiny amount of information about each of the girls. We were adopting out of birth order, and when we committed to adopting Evangeline only three and a half months before she aged out, we had no money in the bank at all.
The entire thing seems surreal to me now, and I marvel at how we had the faith to do it.
We didn't step out in faith, we leapt off the cliff into God's arms.
He not only caught us, but He did the miraculous in our lives and in Eliza and Evangeline's lives.
Since we have come home, we have been as compelled to walk by faith and press on through the difficulties as we were before we travelled.
It feels like we've been carried along a tumultuous river of something between ordered chaos and a string of hardships far too difficult for our enormous family to navigate by a powerful current of God's grace, faithfulness, and power.
Everything about the past year has been unfamiliar. We couldn't have been more blind about the depth of Evangeline's medical needs, nor could we have been any more surprised by Eliza's autism.
We connected emotionally with Evangeline immediately. It felt like she had always been our daughter, and that connection gave us confidence to parent her and to navigate the intense medical issues with her.
But we struggled to bond with Eliza for many months. We literally walked through the darkness with her with no idea how we would ever break through the difficult silence or meet her endless need for attention from me.
We pressed on because we trusted that God had called us to adopt her and that He would finish what He had started in our hearts. We trusted His decision to place Eliza in our family, and knew that our part in the process was to remain faithful.
We chose to love Eliza every single day by faith.
Now, we are eight months into our journey with our daughter's, and they are intricately knit into the fabric of our family.
The girls have gained parents and brothers and sisters and aunts and uncles and grandparents, and the security of a family's love has changed everything for them.
Eliza has blossomed into an amazingly sweet child who loves to help and genuinely cares for each member of our family.
In so many ways, I have grown to depend on her constant presence and willingness to work side by side with me throughout the day.
Her loyalty is unsurpassed.
She is efficient and careful and faithful in her efforts in homeschool. Her language is burgeoning in the security of her family's love.
If we had not pressed on in obedience to the One who called us, we would have missed the most amazing, precious loving child who was locked inside a world of fear and cognitive limitations.
God has indeed turned the darkness into light and made the rough places smooth.
In so many ways, we are all blind to the future. The paths that face us are often unfamiliar, and the darkness frequently looms fearfully ahead of us.
For we walk by faith, not by sight. 2 Corinthians 5:7
Over and over again in our lives we face hardships that are too big to carry. And in those times, all we can do is press on trusting that God will bring us through.
See, I am doing a new thing! Now it springs up; do you not perceive it? I am making a way in the wilderness and streams in the wasteland. Isaiah 43:19
If you are walking through a valley in your lives right now, know that God will lead you through it. Trust Him to turn the darkness into light and make the rough places smooth.
Know that He is making a way even when you can't see one.
He will not forsake you.
Here are a few pictures of our Memorial Day crazy pancake breakfast.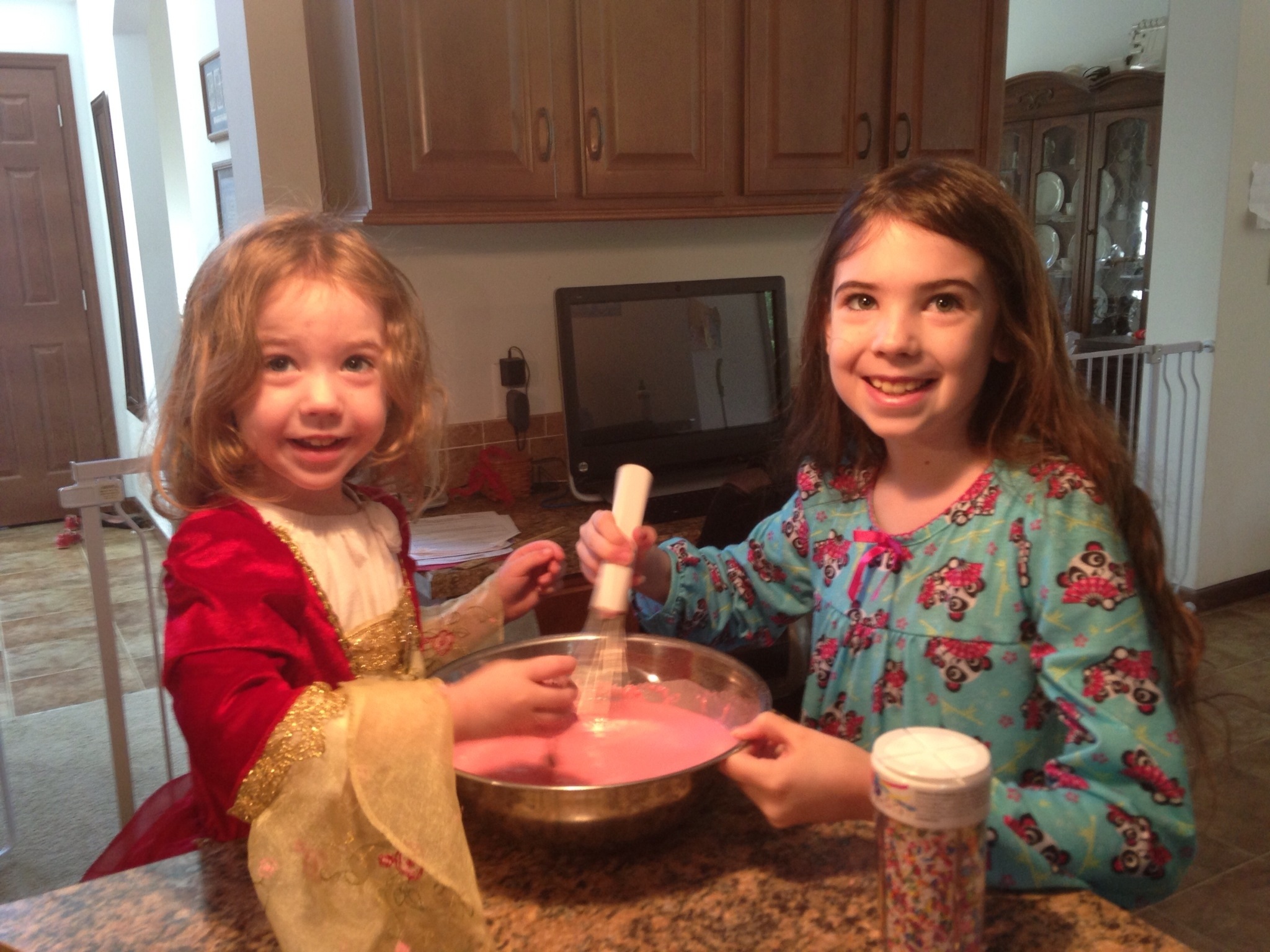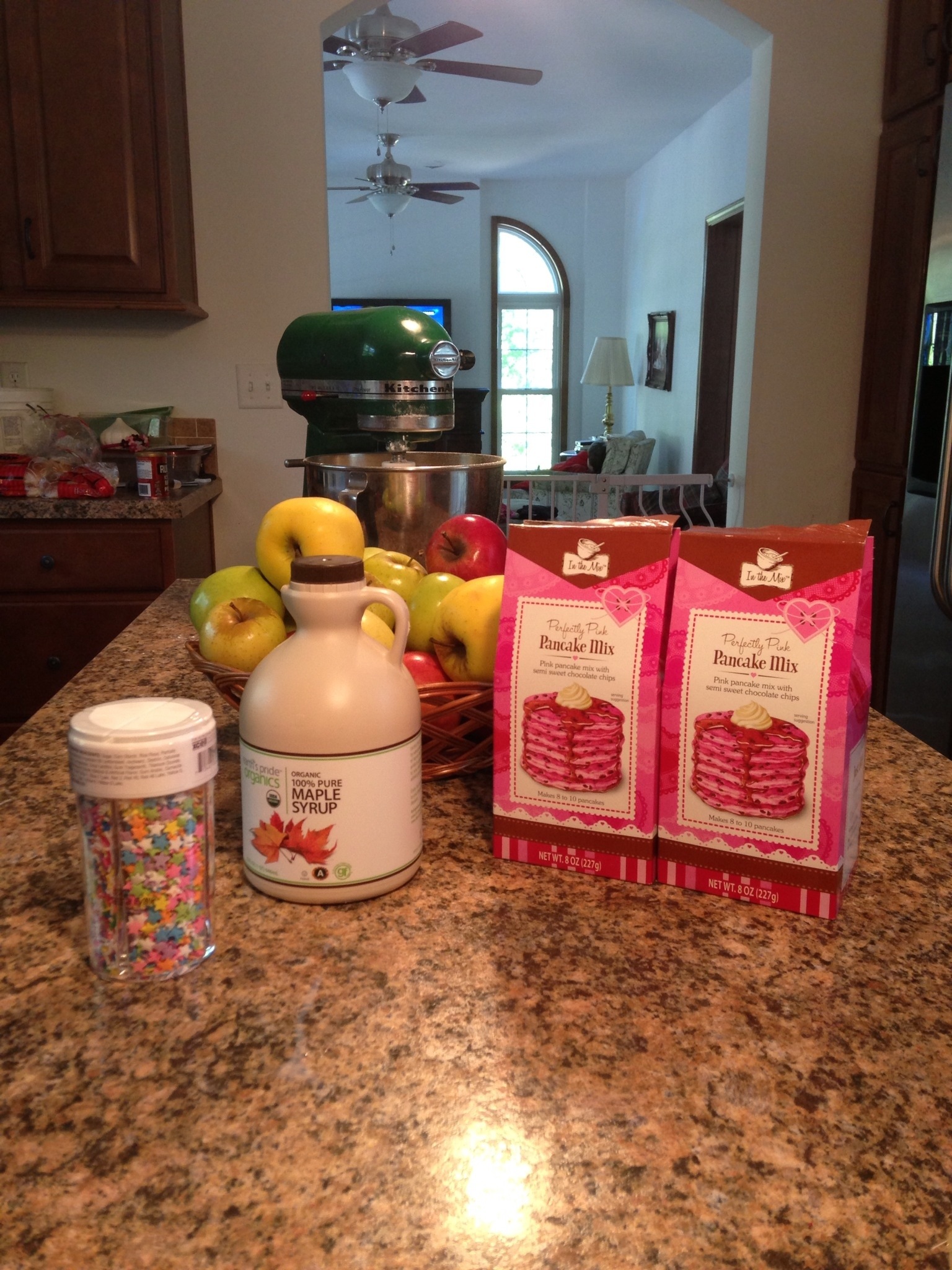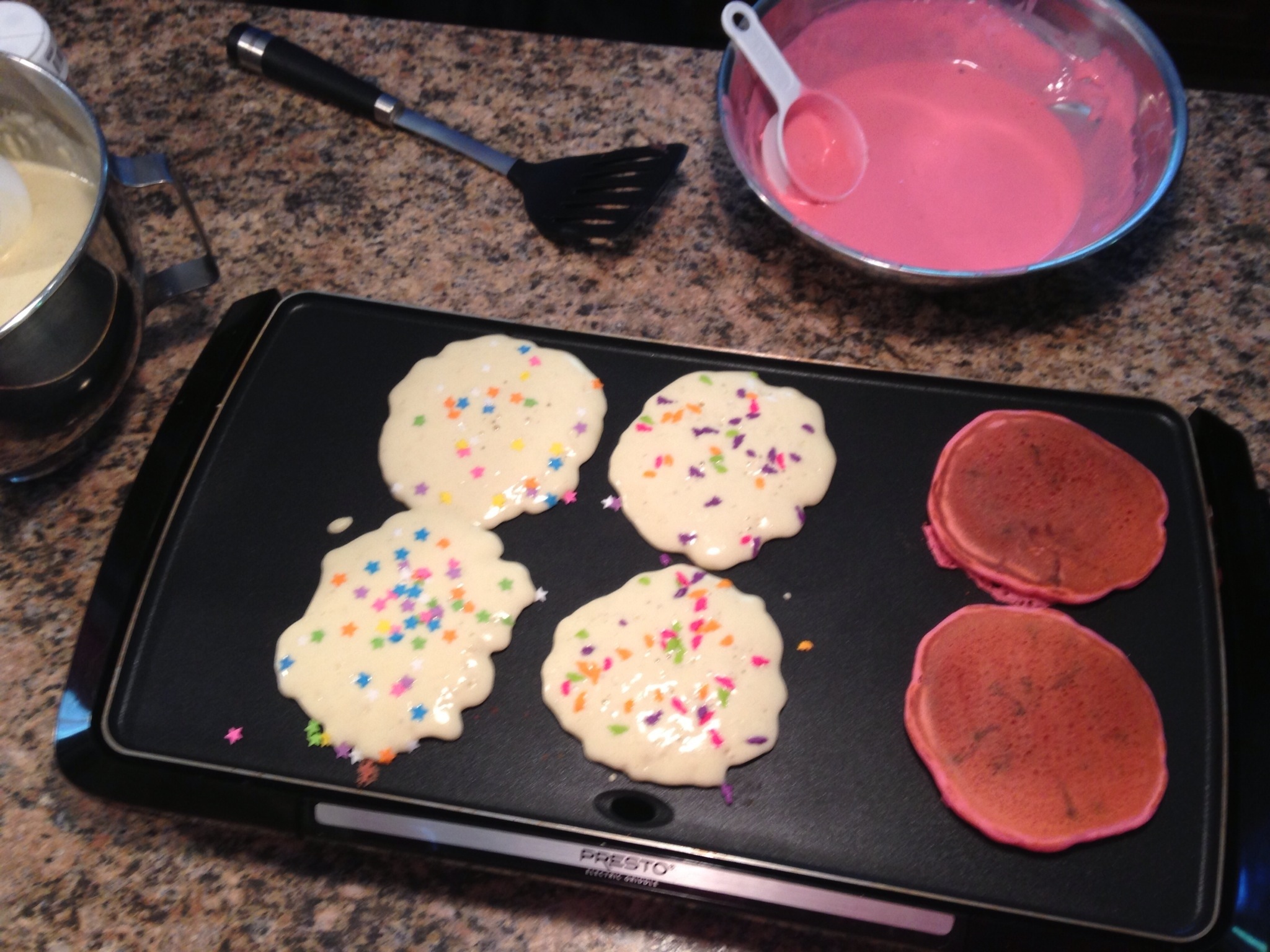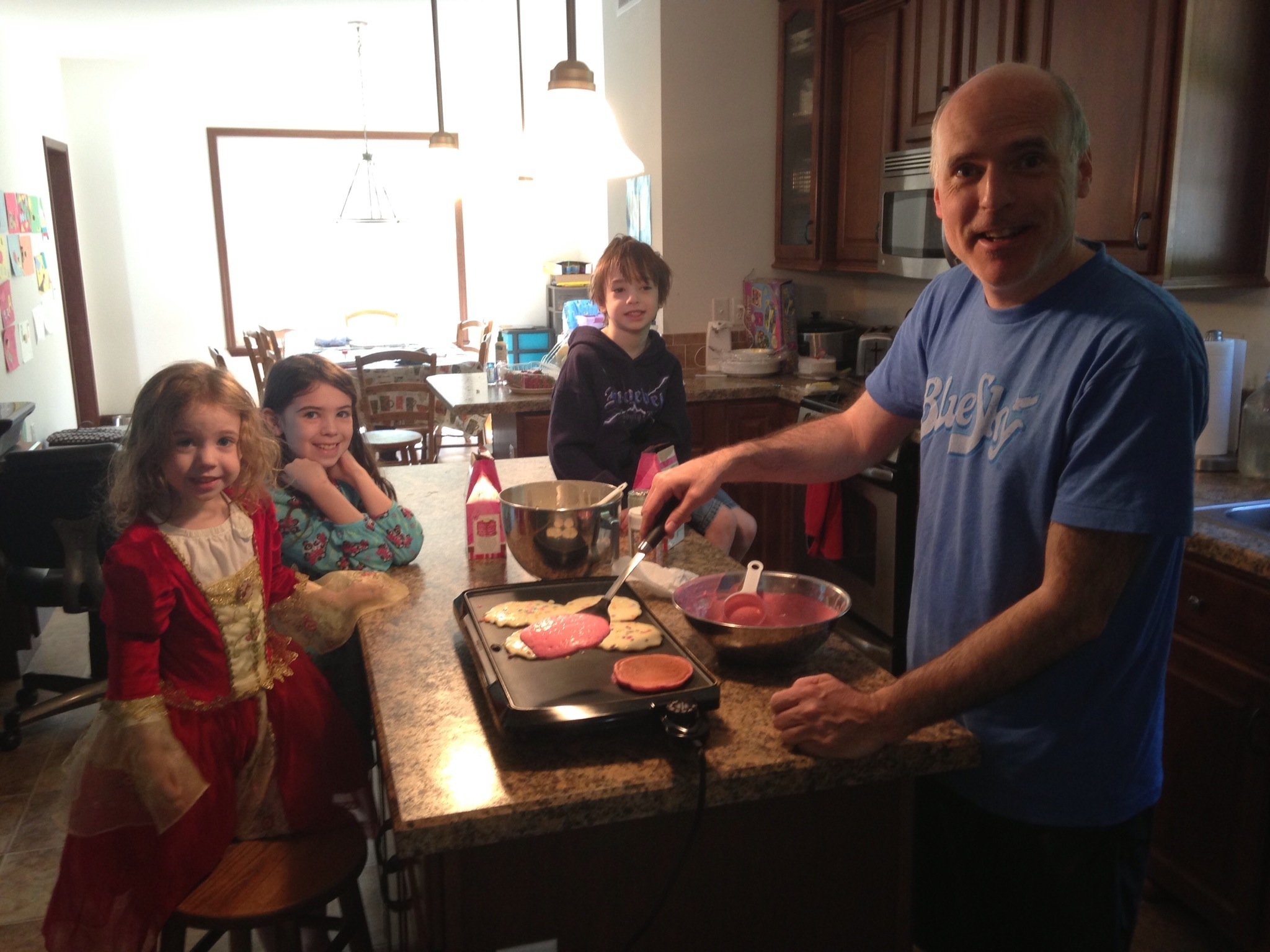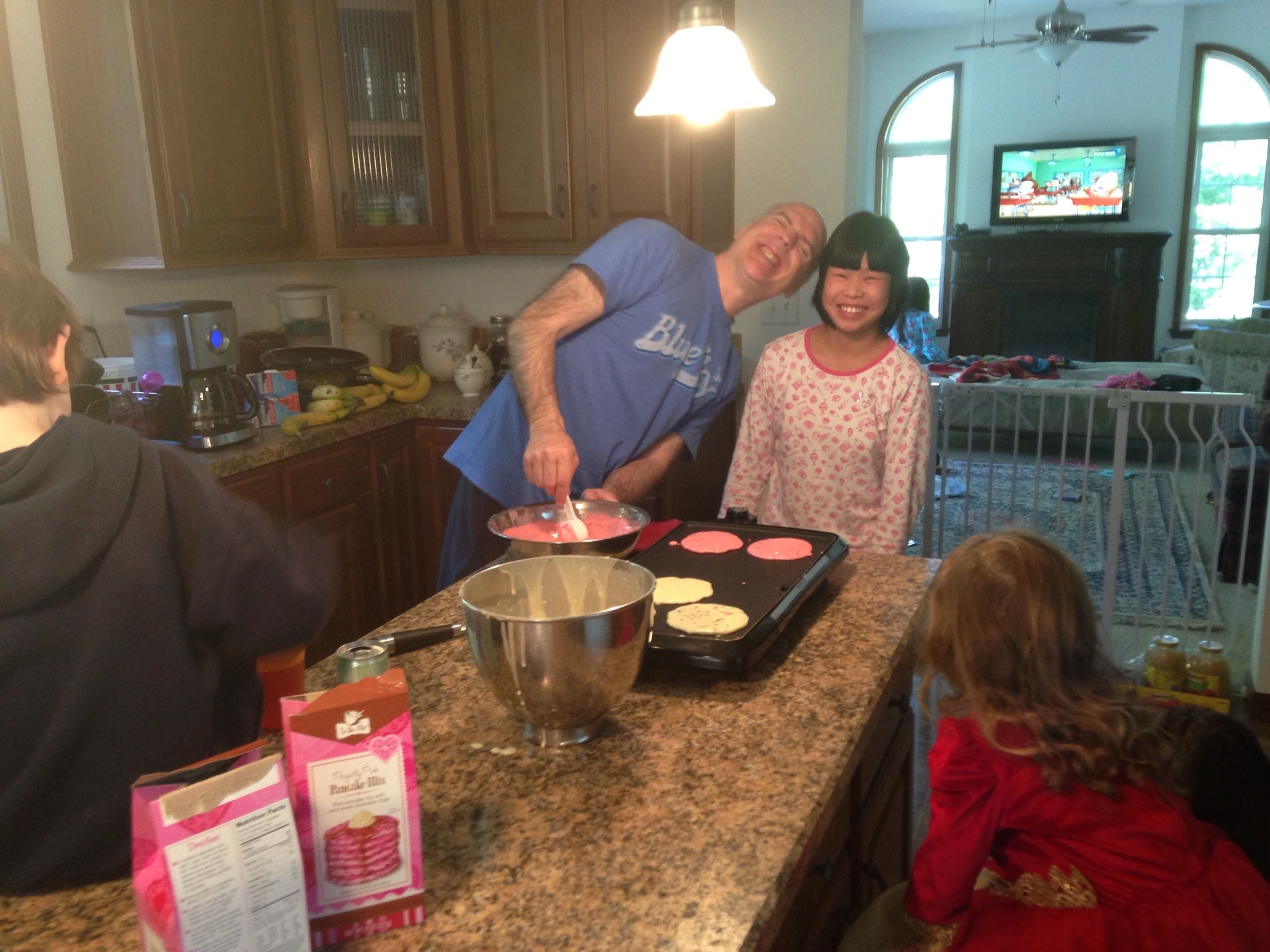 Blessings!