Those of you who have followed my blog for quite a while know of the very difficult adjustment Eliza had as she moved into her new life with us.
I think the change was enormous for her, and learning the language has been a significant struggle for her as well.
For months I felt we could not get beyond the basic communication of everyday life.
I would get one word answers, or a hand motion or sign in response to my very simplified questions.
I rocked and held her and gave endless hugs, but I still felt there was someone inside that I had yet to know or understand.
But in the past couple of months, an amazing child has emerged with incredible strengths and gifts that, even on a good day, I never even dreamed were inside.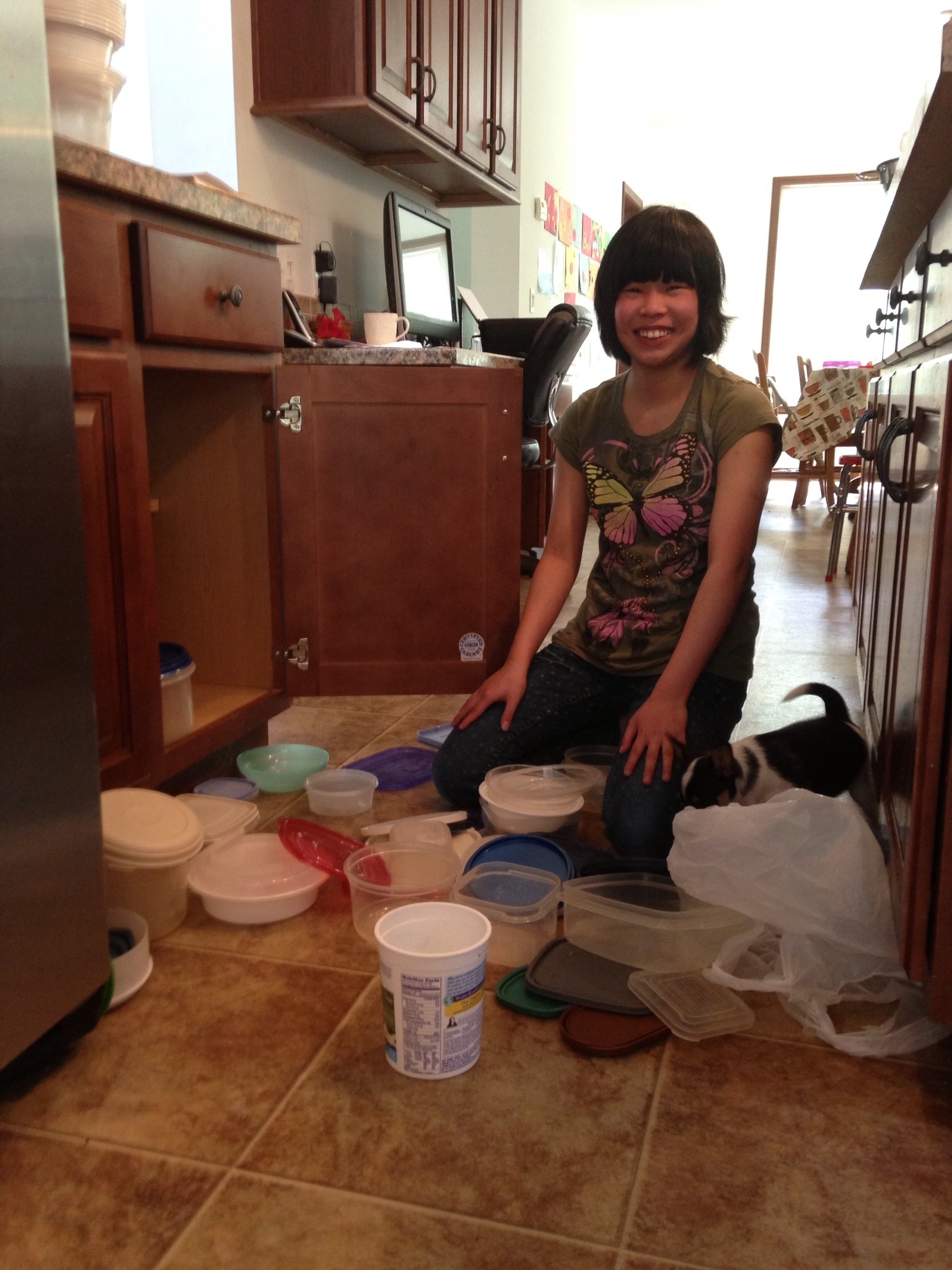 She is doing fantastic in home school. Her ability to focus and persevere through some tough subjects never ceases to amaze me.
She has developed relationships with every one of her ten siblings.
She is very happy with her family and her home, and I have even begun to count on her for help in certain areas.
I think I have shared before that we pray with her every night before she goes to bed, as we do with all of the children.
She absolutely loves this one on one time with us, and even asks for reminders throughout the day that we will pray with her.
Yesterday, we sat down to eat lunch, and Eliza asked if she could pray.
I'm going to share her simple prayer here because I think it speaks volumes about this precious child, who merely eight months ago, knew no English, knew nothing about God, or thankfulness, or family life at all.
Dear Father,

Thank you for Mom and Dad,

And for Mommy make food.

Thank you for my family,

And my home.

And my bed.

Amen.
When she finished, she looked up at me with the sweetest smile, and said, "Mommy, I try. I just don't have the words."
Ah, sweet Eliza. You do have the words.
And I'm so proud of you, and so very thankful for the amazing privilege of being your Mother.
Blessings!