From Ann…
A wonderful friend just brought us this prayer quilt that everyone signed at the prayer service last night . As soon as I put it on Teresa her electrical function changed in her heart! The power if prayer. , believe !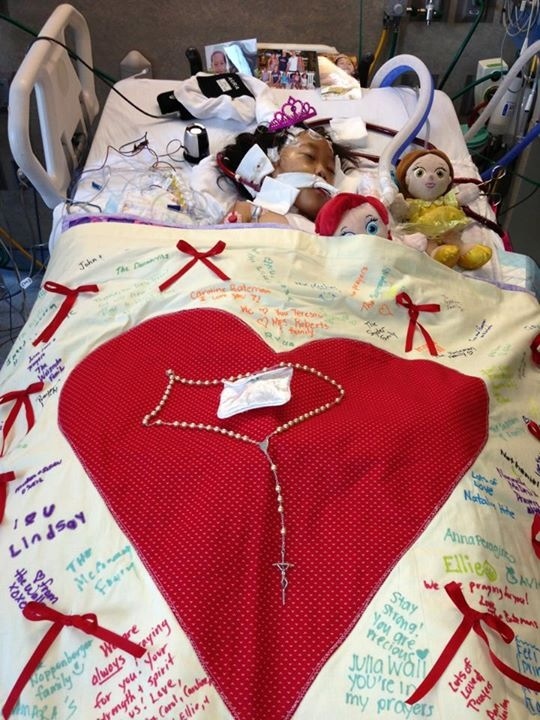 About an hour ago, Ann asked us to pray specifically about these things.
Please pray specifically today for her heart to start functioning again perfectly , her lungs not to be more damaged from ecmo, all organs to stay strong while on ecmo ( she is having trouble with her kidneys) , no brain bleeds ( she has been bleeding out of her nose and eyes),and for her to return to us with her strong magical princess personality! She just started having another complication while typing this please pray !
Keep praying!