Last night tiny Teresa defied the odds again.
As the nurses were turning Teresa, the cannula to the ECMO machine that is supporting her life cracked, and Teresa was bleeding out.
That has never happened before and is an extremely anger ours situation.
BUT she is alive and recovering this morning.
You can follow Ann's blog here. She is an amazing woman and her life and faith will bless you even amidst this difficult time in her life. I am blessed to know her.
You can also receive updates on the Pray For Teresa B Facebook page. I'll still update here as I can, but you may get the updates quicker of you follow her page.
I went to see Teresa and her mom and dad yesterday after an appointment I had. Teresa was resting peacefully. She is swollen and bleeding from her nose and eyes from the blood thinners required for the ECMO.
But she does wake up and communicate with her parents by squeezing their hands and even motioned for a drink of water yesterday.
On Monday, she will have surgery to enlarge the atrophied vessels that lead to the heart, and which the surgeon believes are the reason the heart failed. Enlarging these vessels is a procedure the surgeon has never performed before, but she is optimistic that it can be done.
The hope is that with the vessels enlarged, the heart will be able to beat again.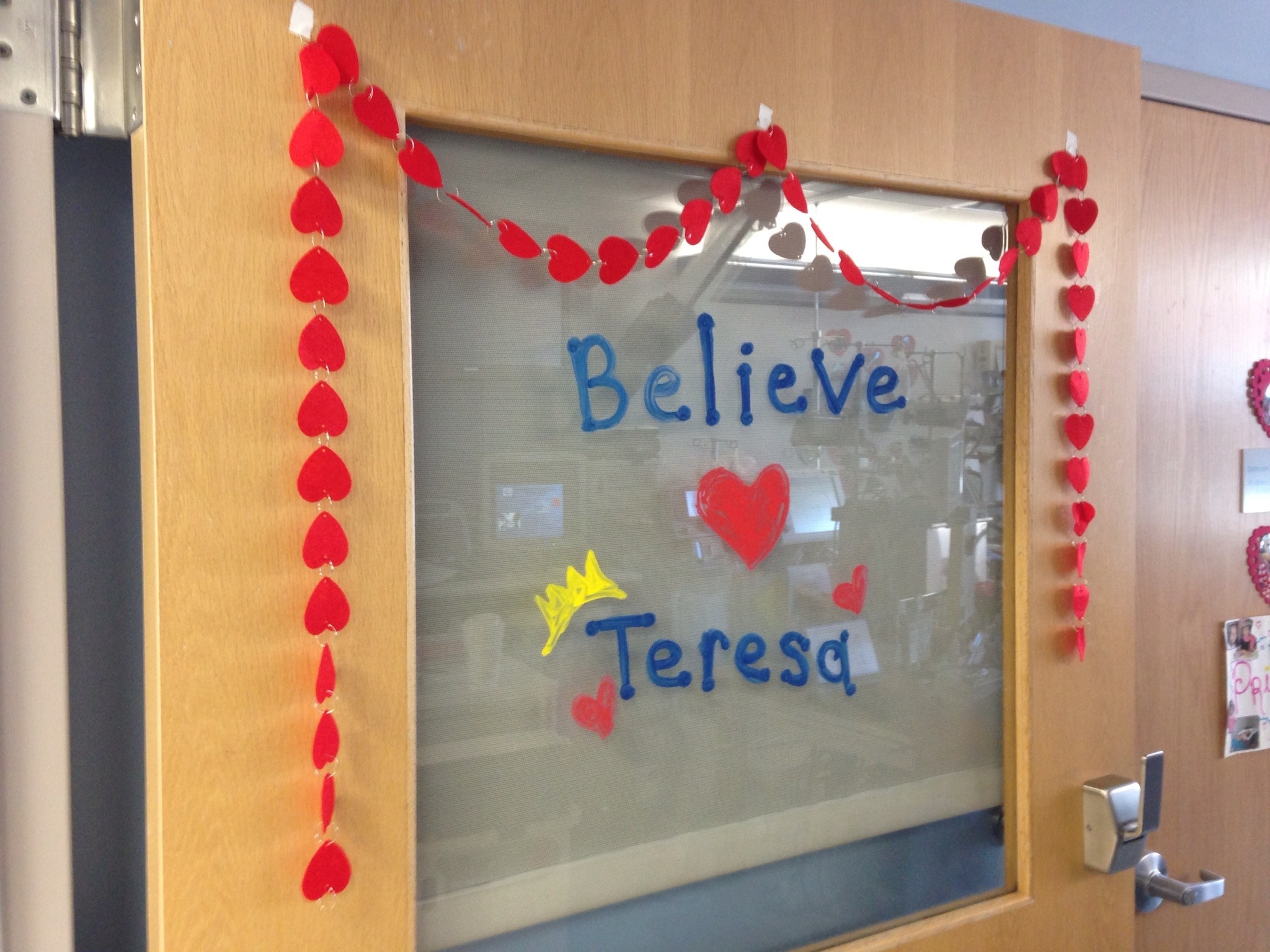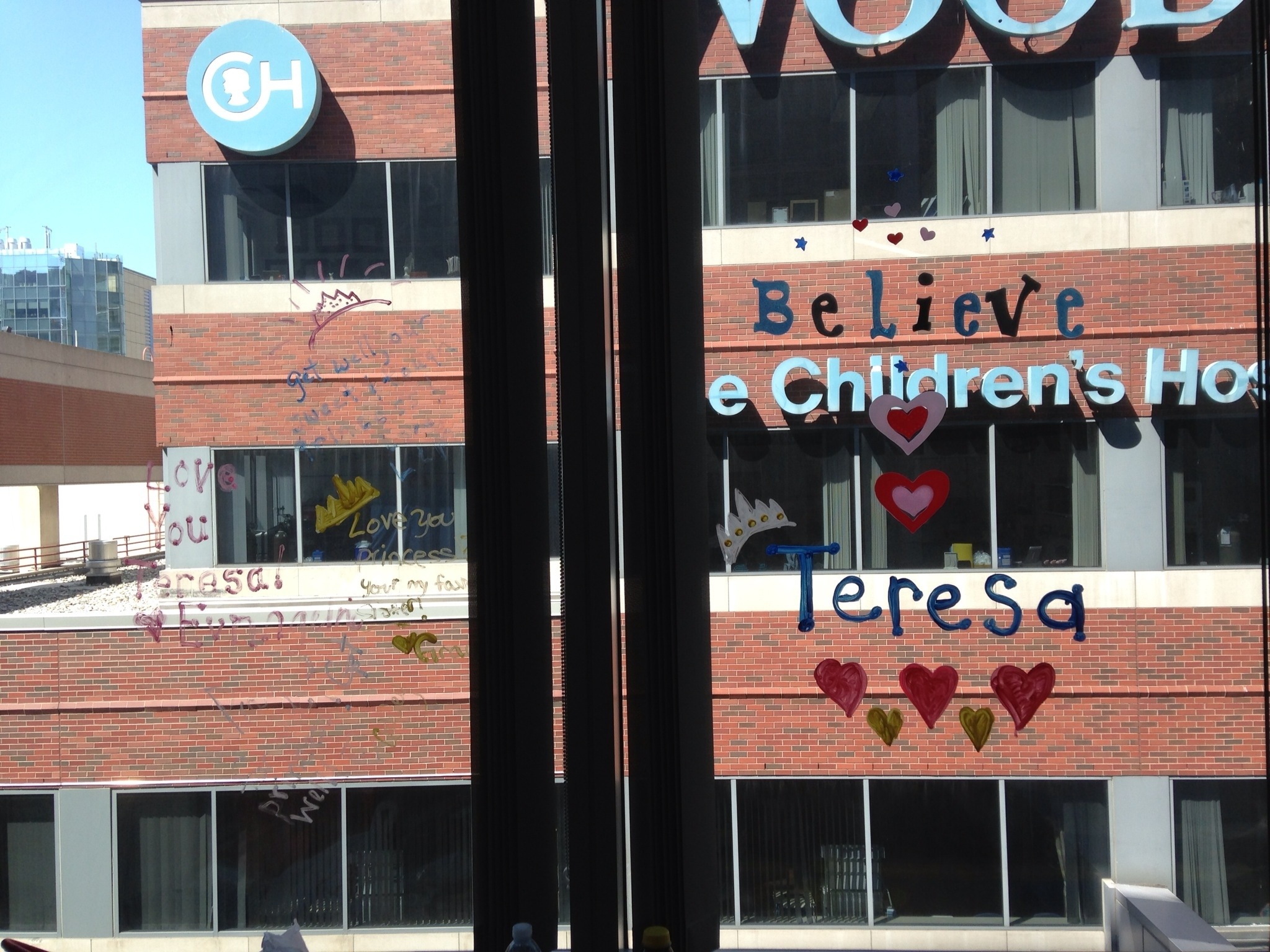 Thank you for praying for precious Teresa.
BELIEVE with us.
Blessings!