We have quite a few routines around here.
I find life goes so much more smoothly if we have a schedule to our days. Children just seem to thrive when they know what comes next.
For the past week or so we have been transitioning into our summer schedule. That change has been really hard for Eliza, and reciprocally for me. She has just floundered as she's tried to adjust to the change.
Her need for me and my constant focus has skyrocketed. She's pouted, hollered and slammed doors and just been overwhelmingly unhappy.
The poor girl has had so many changes and adjustments to make this year. Every time Evangeline ended up in the hospital, Eliza has had to adjust. And then when we moved home things changed again. Evangeline's only been home from CHOP for about six weeks now, and already Eliza has had to adjust again.
I get it. Change is really hard for her.
I think she's finally adjusting to the gentle rhythm of our days.
We have breakfast on the deck, feed the animals, do chores in the morning and swim in the afternoon, have easy relaxed suppers and lots of time for books.
One of the things Eliza just loves about her days is feeding the birds and the animals.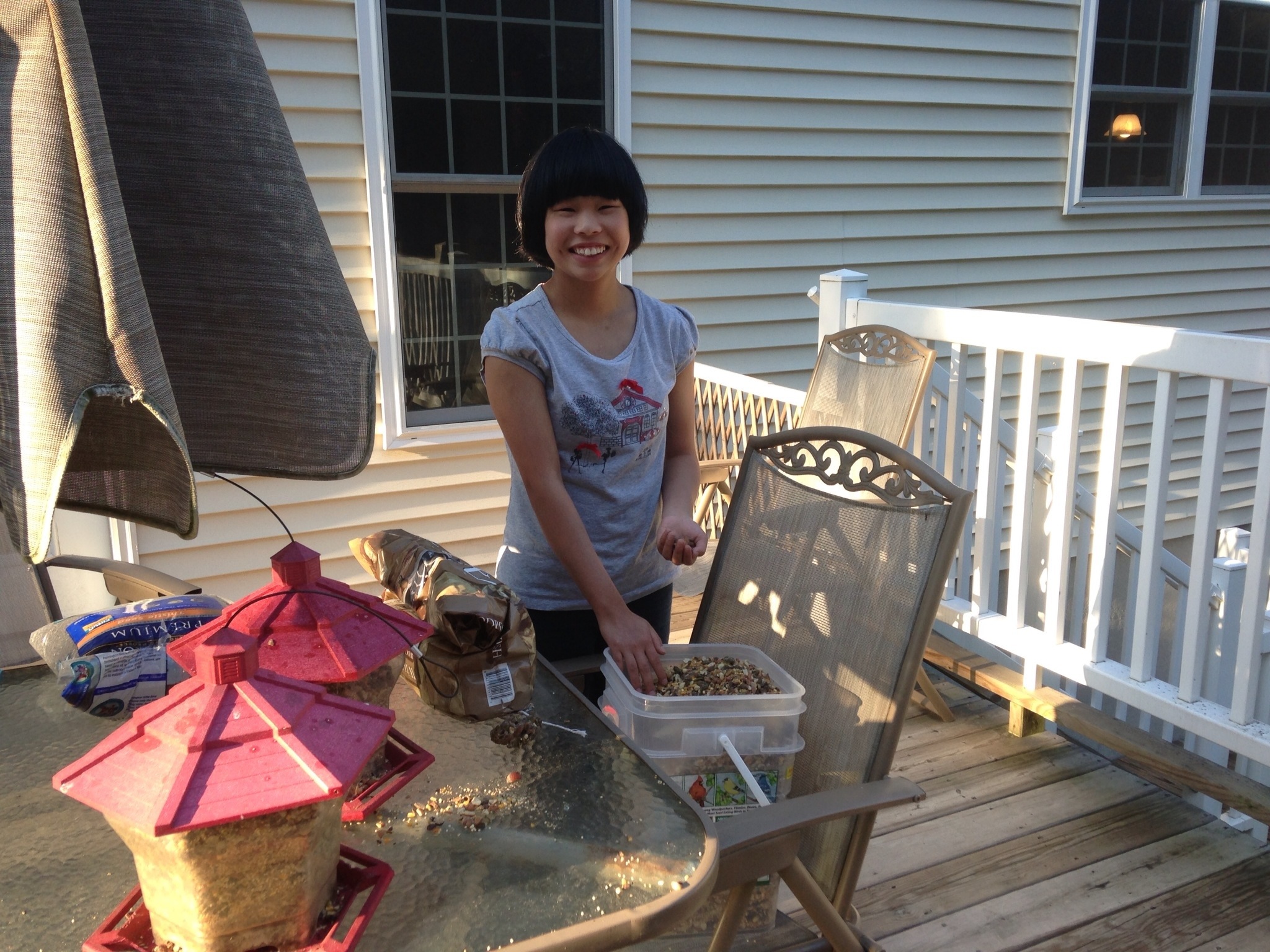 We live in the woods, and squirrels, raccoons, turkeys, birds, woodpeckers, cats and all sorts of wonderful little creatures frequent our deck.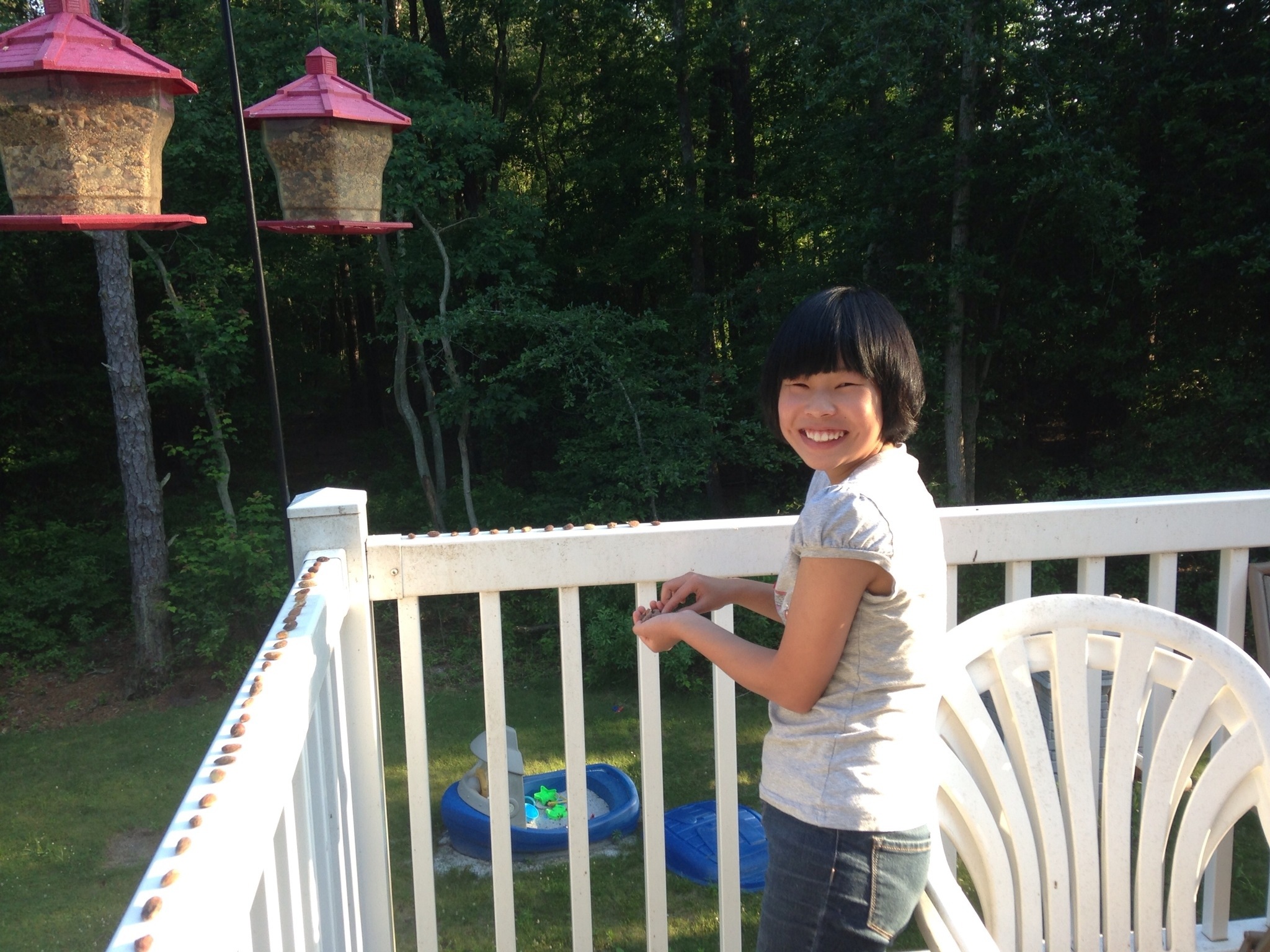 And Eliza loves them all.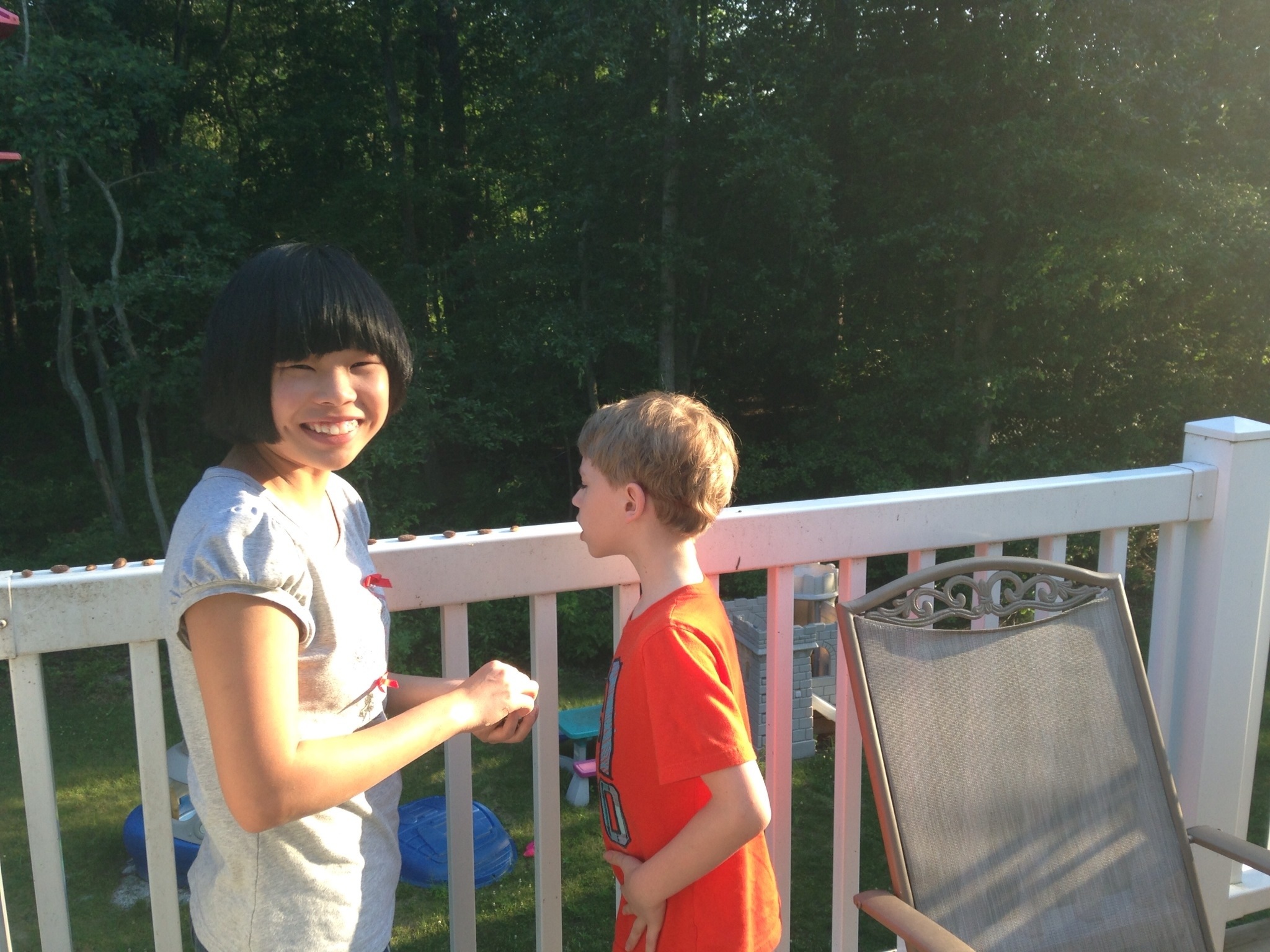 She digs through the Woodpecker's Delight and picks out all of the almonds. She lines them up along the railing each morning and watches all the birds and squirrels come and carry them away.
Sometimes it's the little things that enrich out lives and bring us such joy.
Mark, Andrew and Evan just got home from a mission trip to Costa Rica, and I'll be posting soon about their trip. They had a wonderful time.
Please remember to pray for dear Teresa. She was very awake yesterday and desperately wants a drink and the tubes out of her mouth. It's so tough for her family to watch her suffer and not be able to do anything for her.
She'll have surgery tomorrow to enlarge the vessels around her new hero's heart. This surgery is a first for the surgeon, and Teresa's life depends on it's success.
Thank you for your prayers.
Blessings All!