Yesterday was the kid's last day of school. It feels like we go for forever here in NJ. We had so many snow days, so that made it even longer this year. And we were all so very ready for it to be over.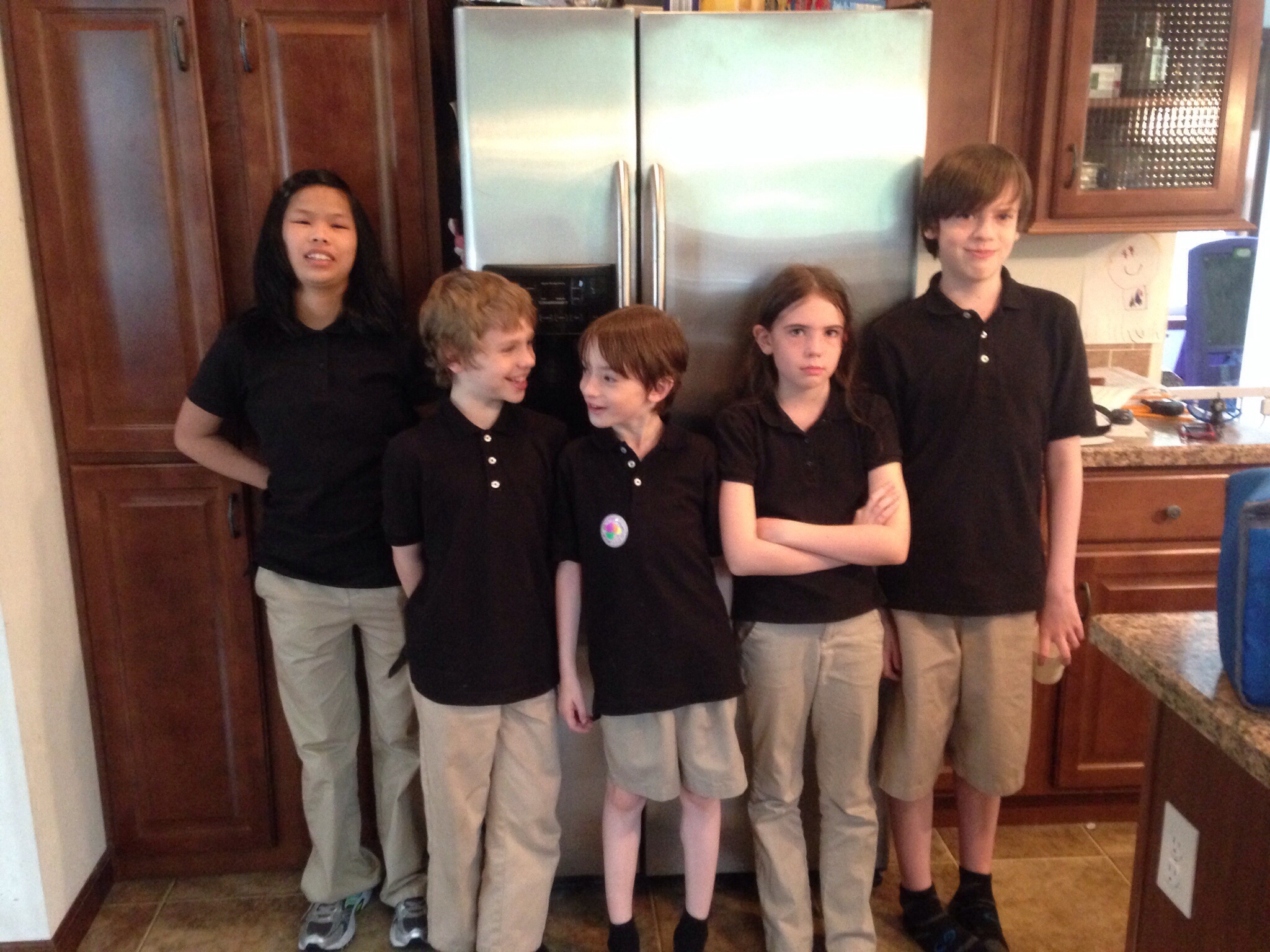 I haven't written much on my blog about our decision to send a few of the kids to school mid year this year because, honestly, it has been a painful one for me. Some of the kids started in January, after much prayer and a lot of tears from Mom. I so desperately wanted to homeschool all the children but it became blatantly clear that I could not meet all the needs along with Evangeline's long and frequent hospital stays, our frequent trips to CHOP for both of the girls, our teens growing up and needing more, and my own inability to attend to all the needs.
I had to come to the place where I realized that God had called us to adopt these precious girls with big needs, and He knew all along that we would need support to do it. It was I who had to let go and trust that God had a new plan to meet their needs that was different from what I had planned. I knew that He would go before the kids and prepare the way for them and work it all together for His glory and for their good.
And He has.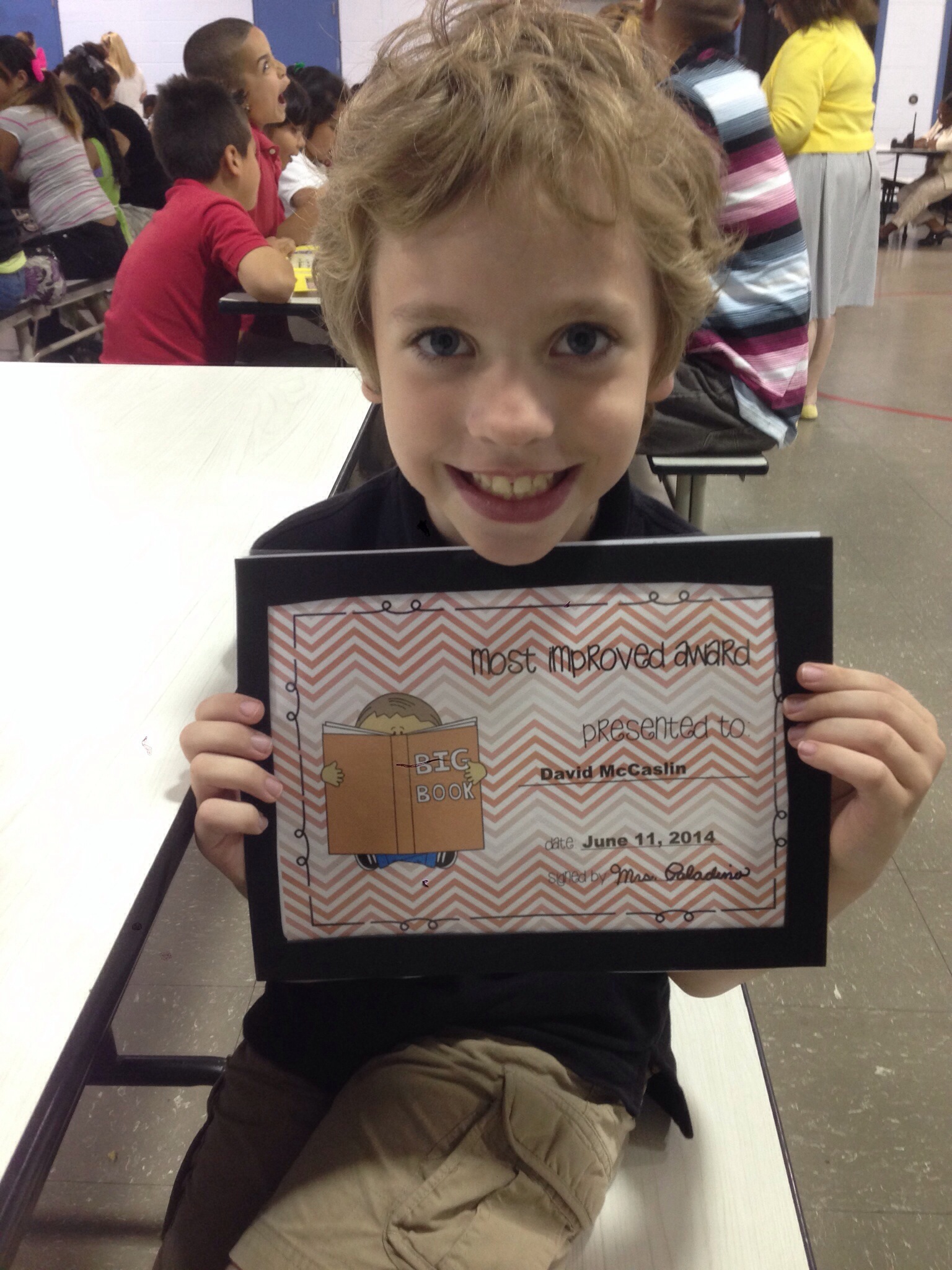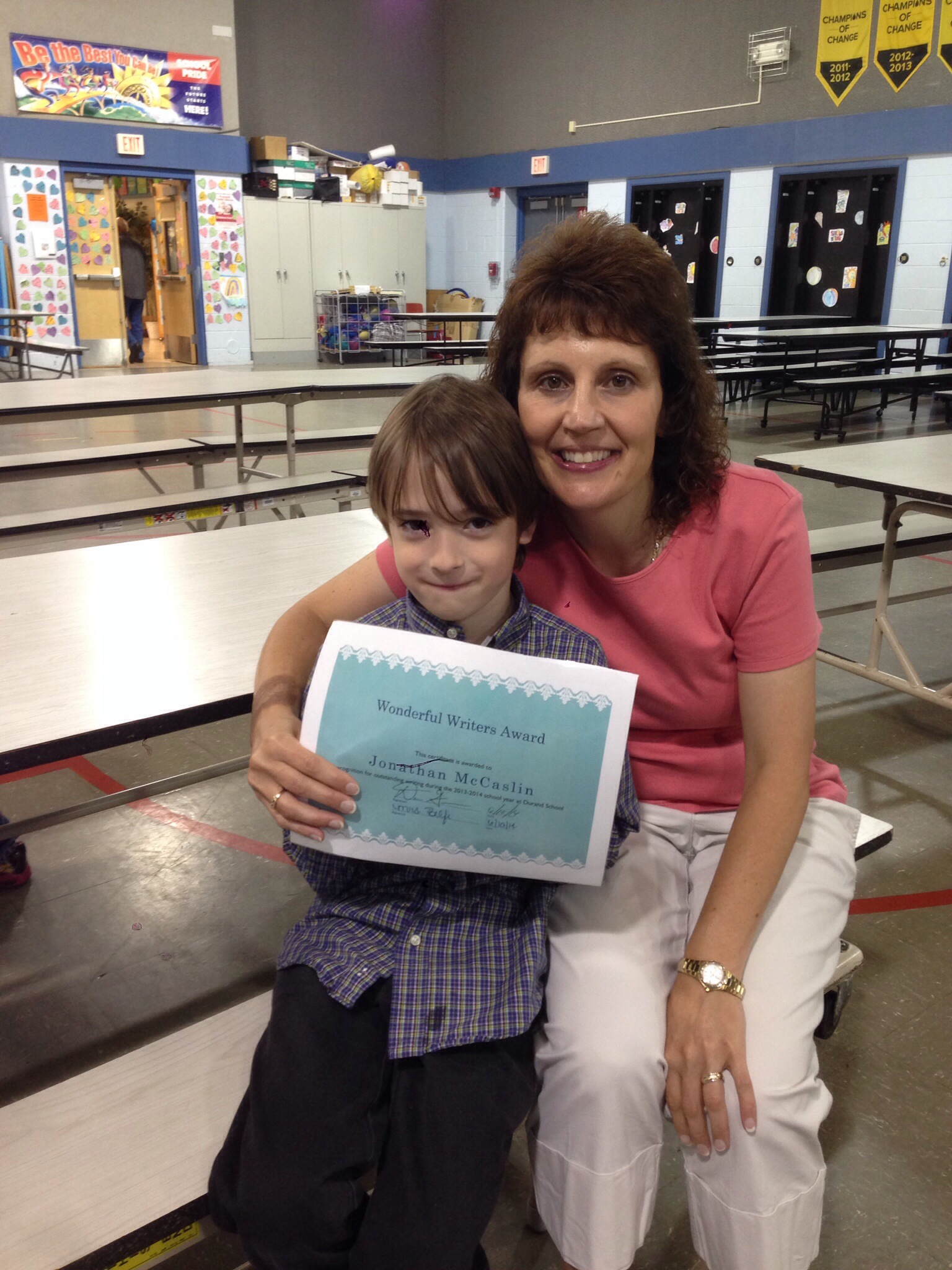 We decided to send our elementary kids to school, and work toward sending Eliza and Evangeline when the school was able to find an appropriate placement for them. I have been so impressed with the way the teachers and administrators have loved our kids and met their needs. Steven, our fifth grader, made the adjustment exceptionally well. The first week, he won the the math problem of the week and has been on the principle's list for both marking periods he has been there. At his moving up ceremony, he received the reading award. He's had some great successes, and there is a light in his eyes that wasn't there before.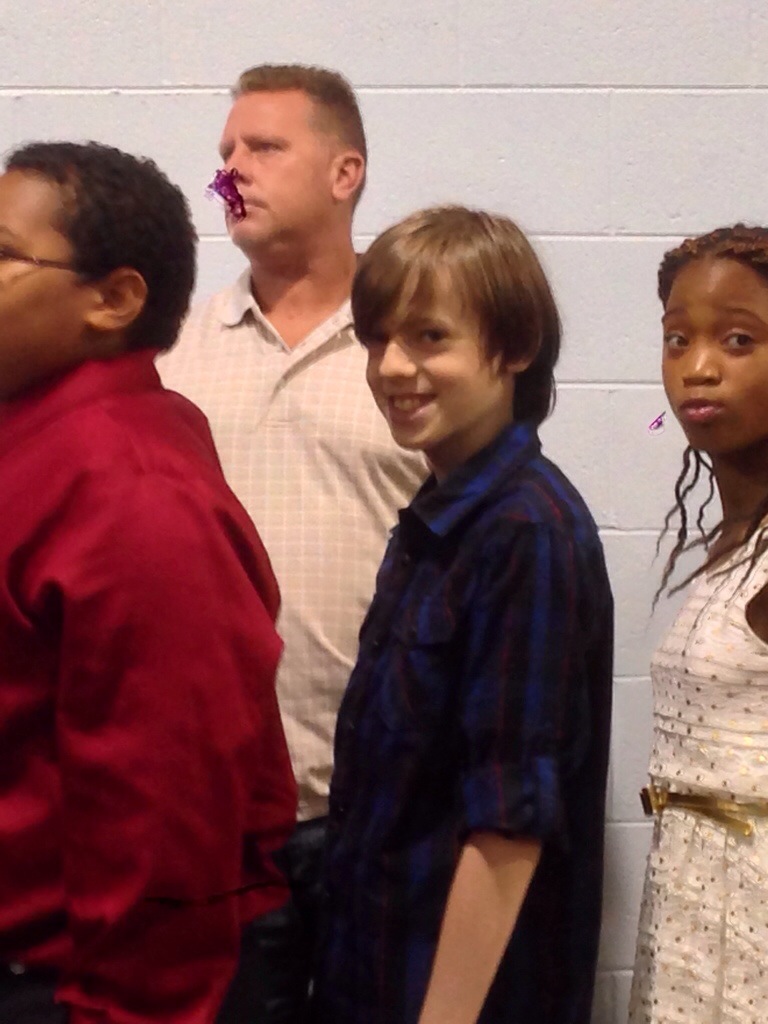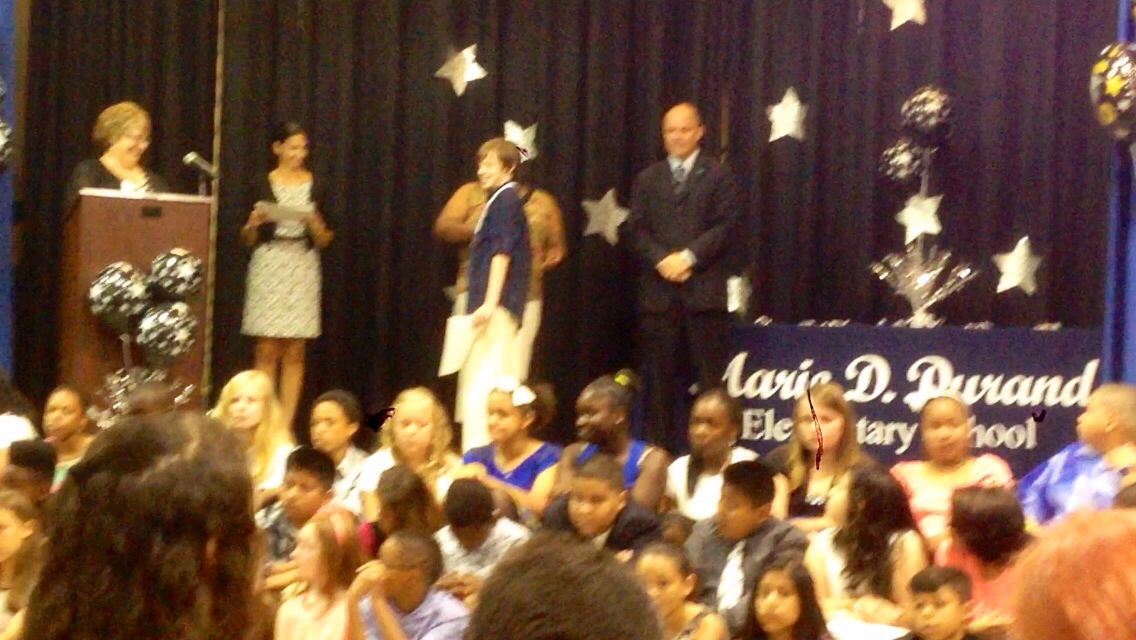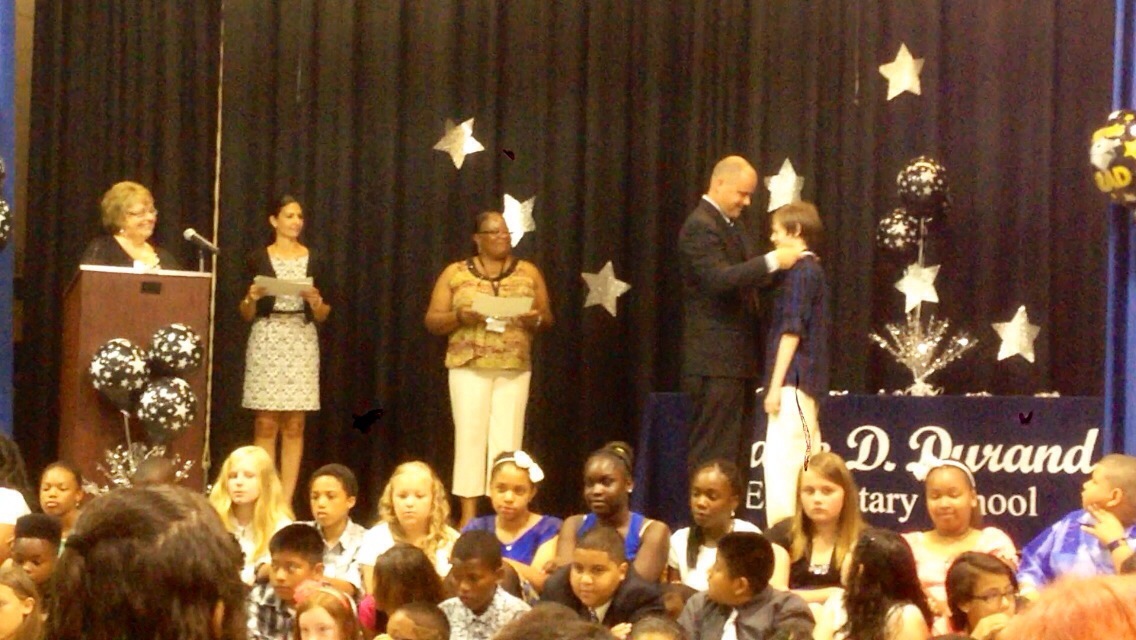 Colin graduated eighth grade. He didn't love it, but he did it.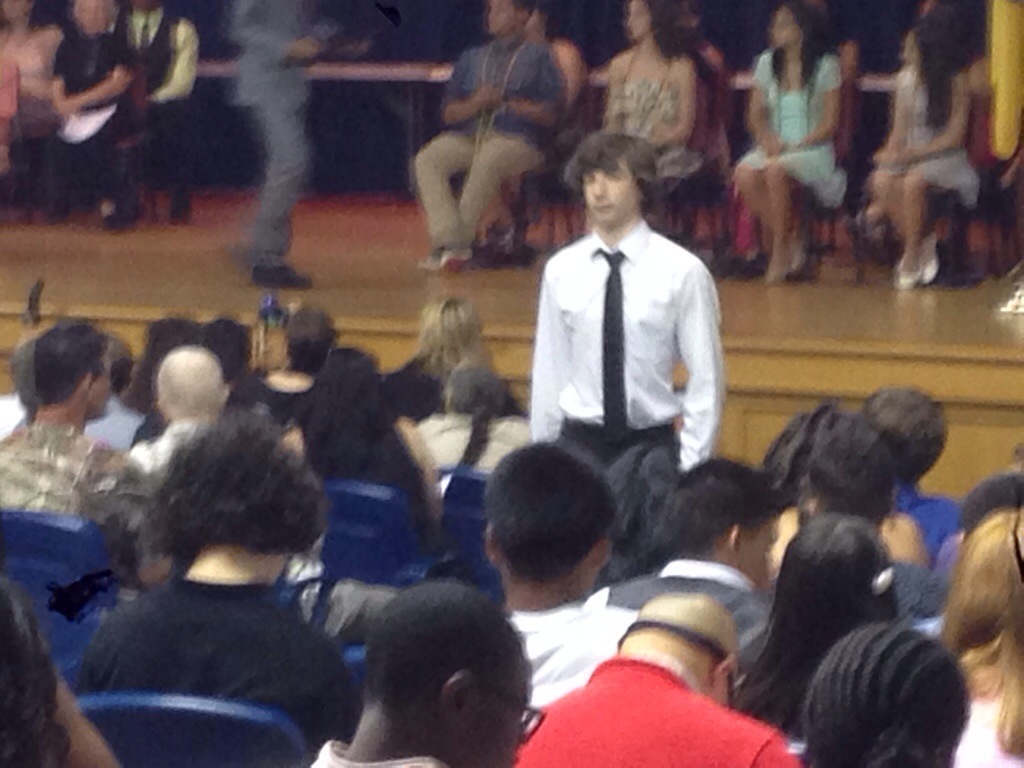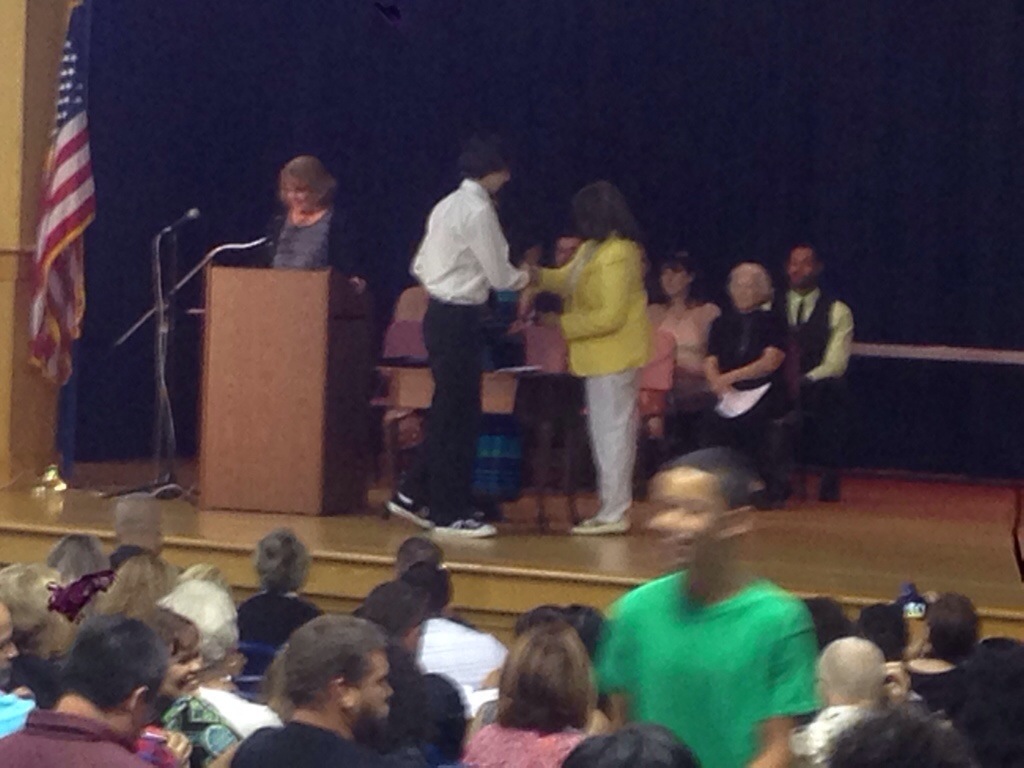 We are so proud of him. But Colin's great love is ballet.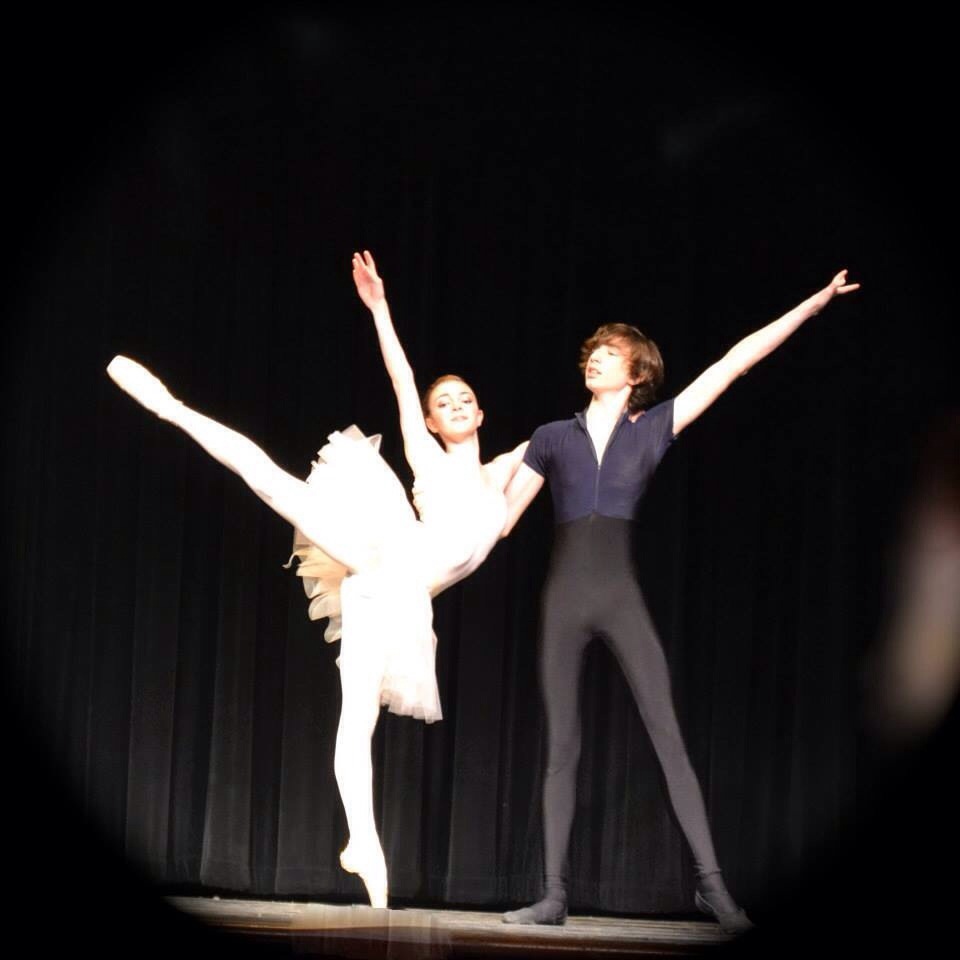 As is Sophia's.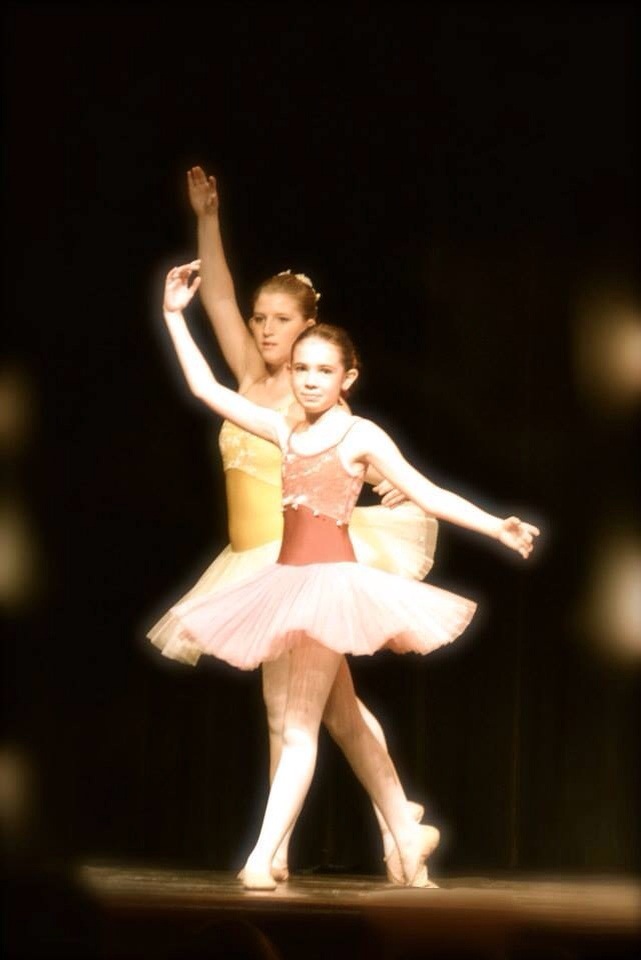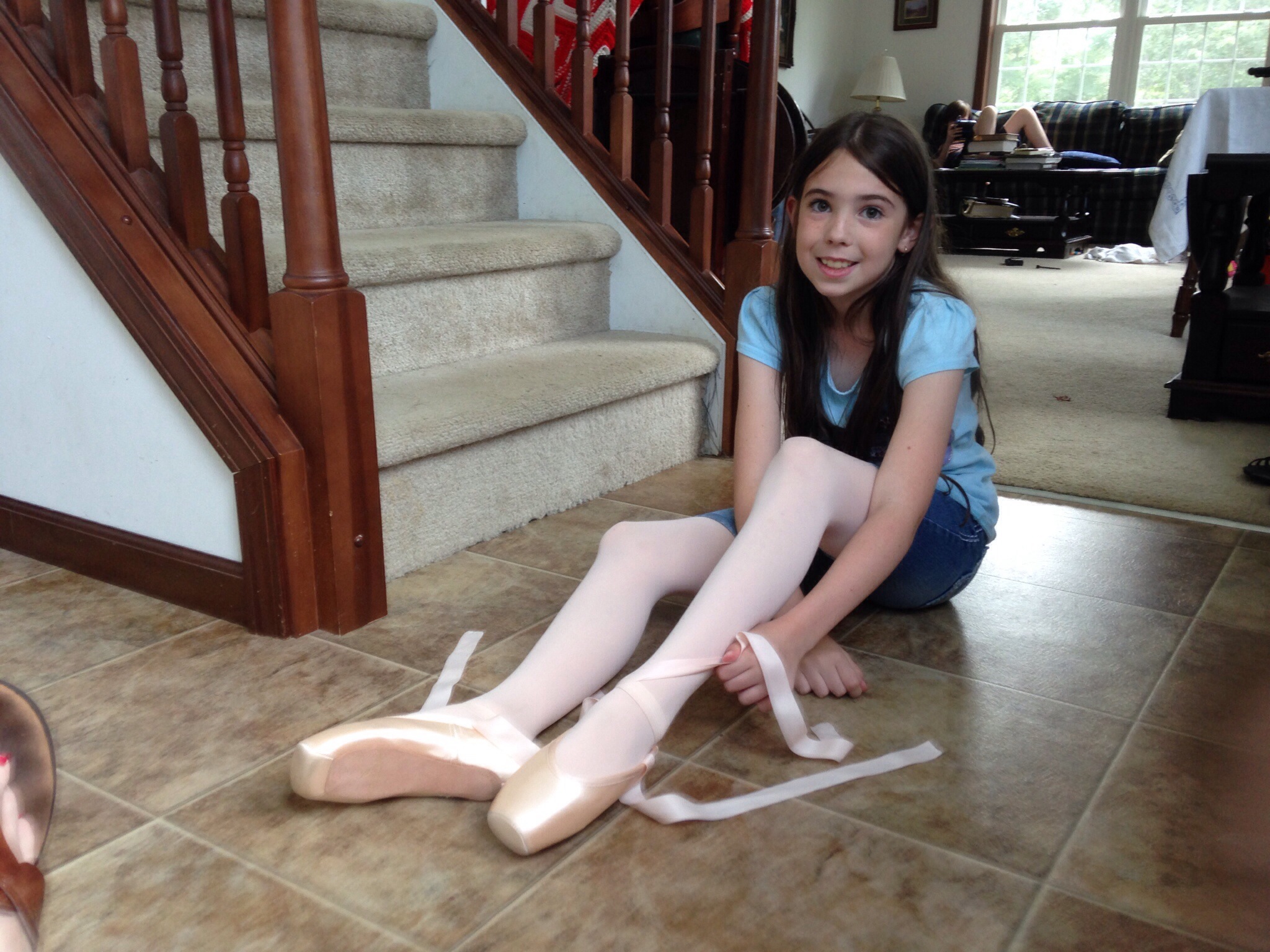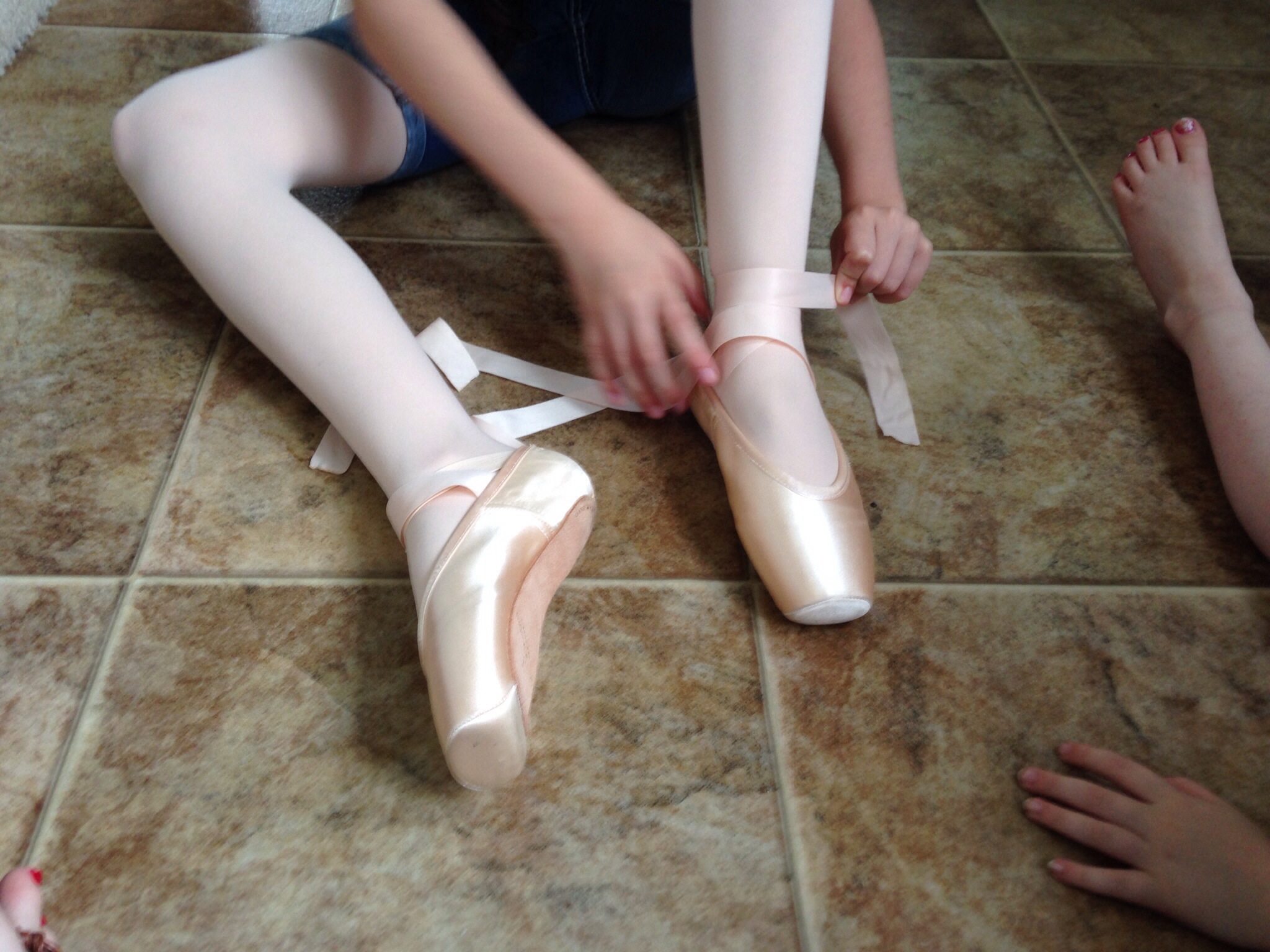 Colin and Sophia left on Sunday for six weeks of ballet camp with the Atlantic City Ballet.
And in the midst of Evangeline coming home from the hospital, the end of school year busyness, and packing two kids off to camp, we had some very special visitors.
Evangeline's orphanage sister, Emily, came to see her with her family and friends. We had a wonderful visit.
The kids played spoons at the dining room table and had so much fun.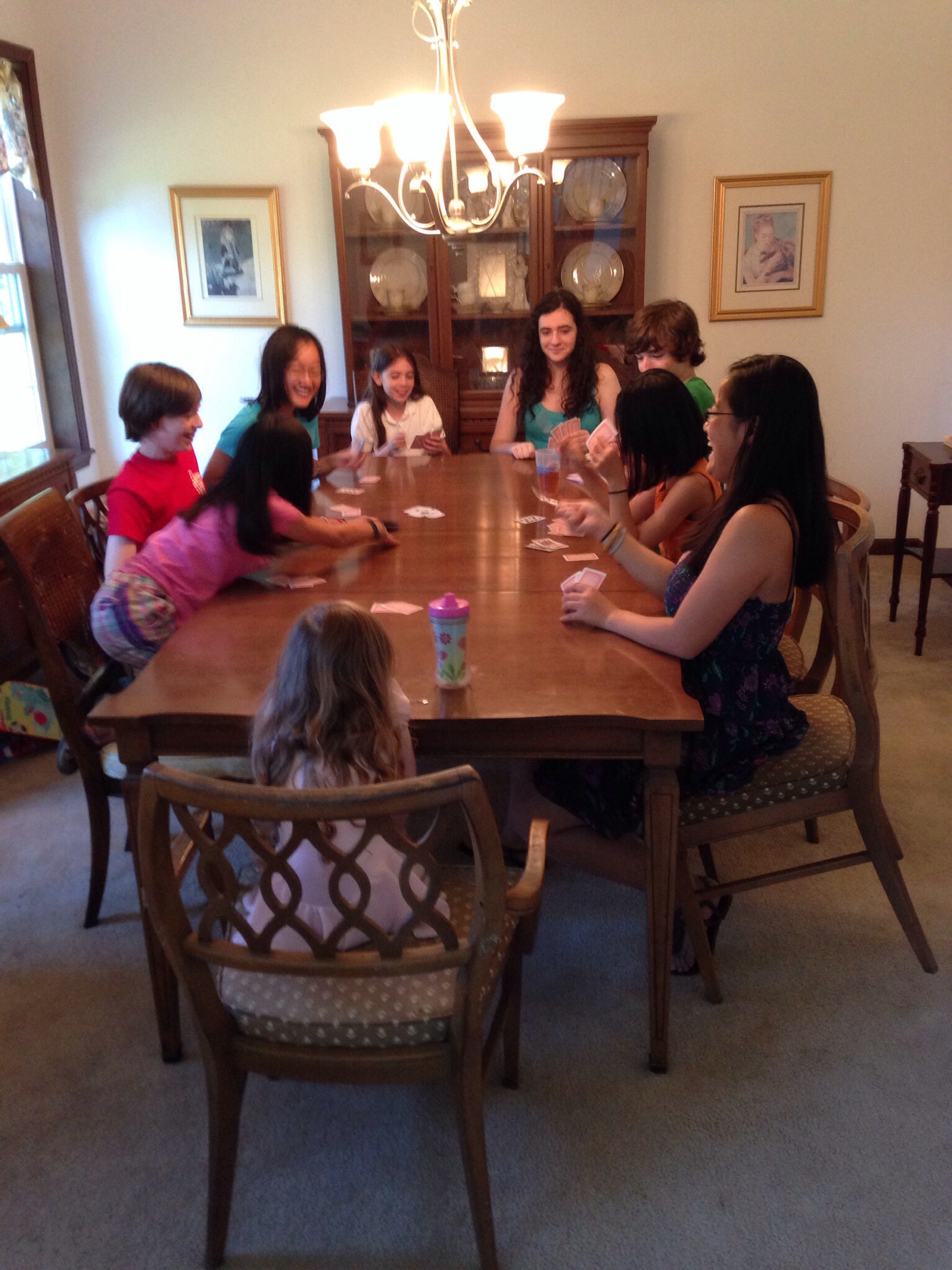 Emily never left Evangeline's side.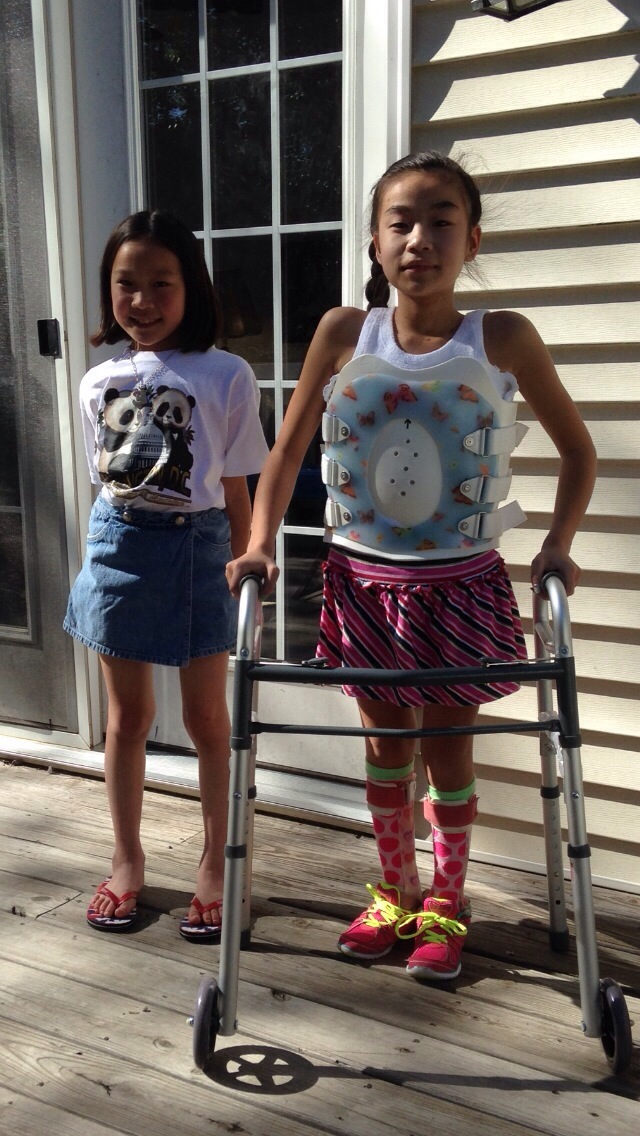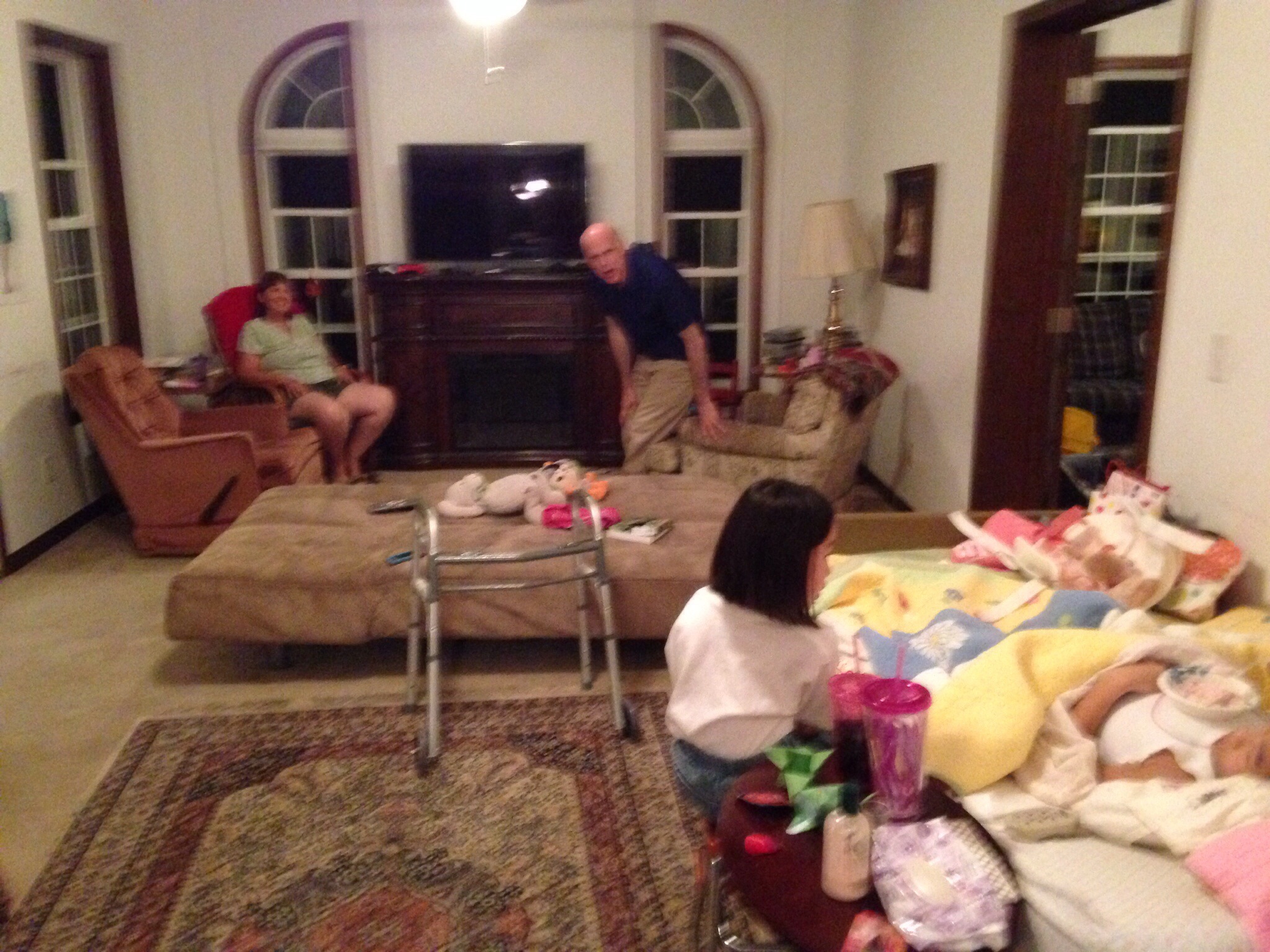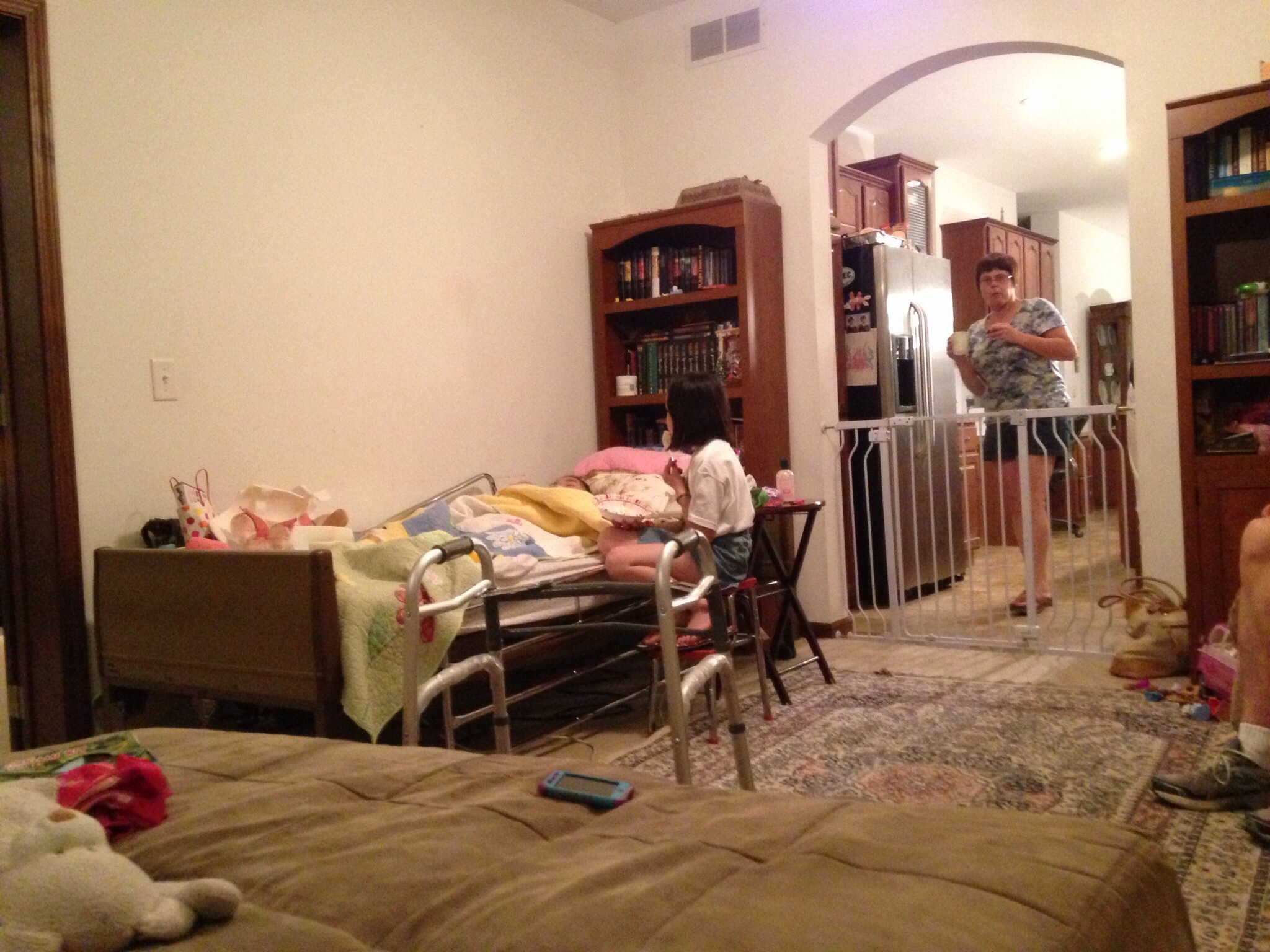 Then after dinner we decided to walk down to the lake. The kids enjoyed the freedom, and we all delighted in the visiting.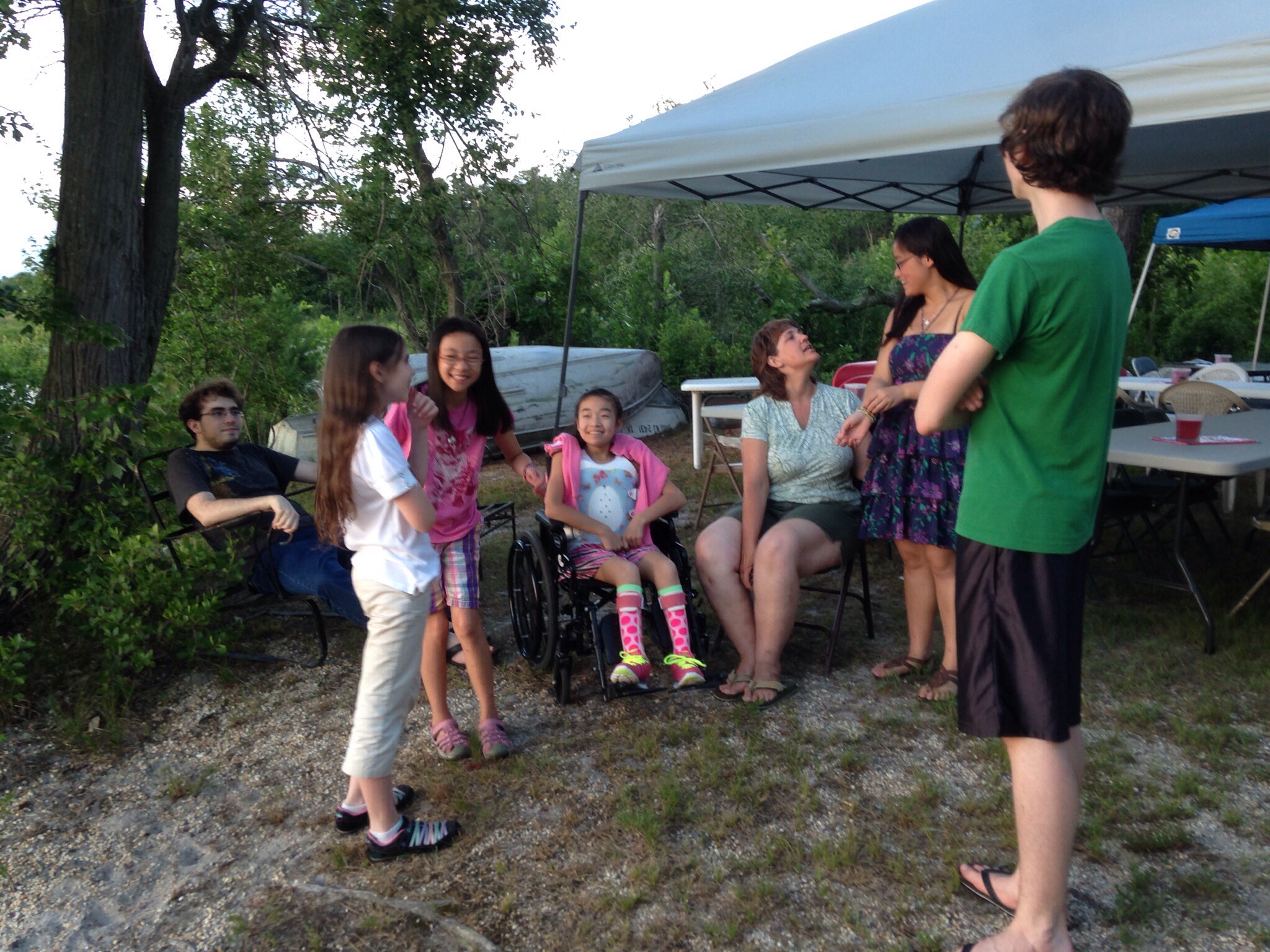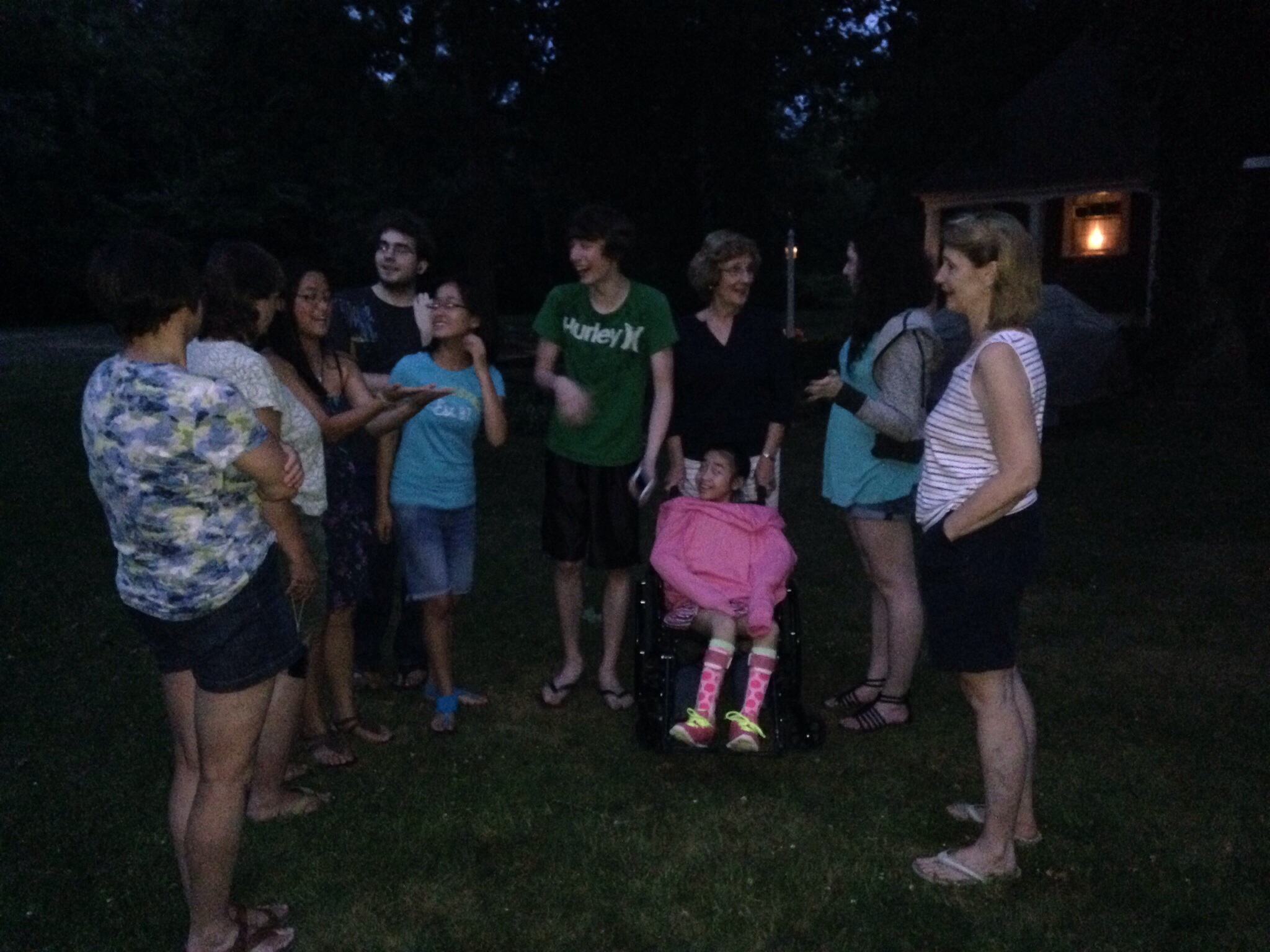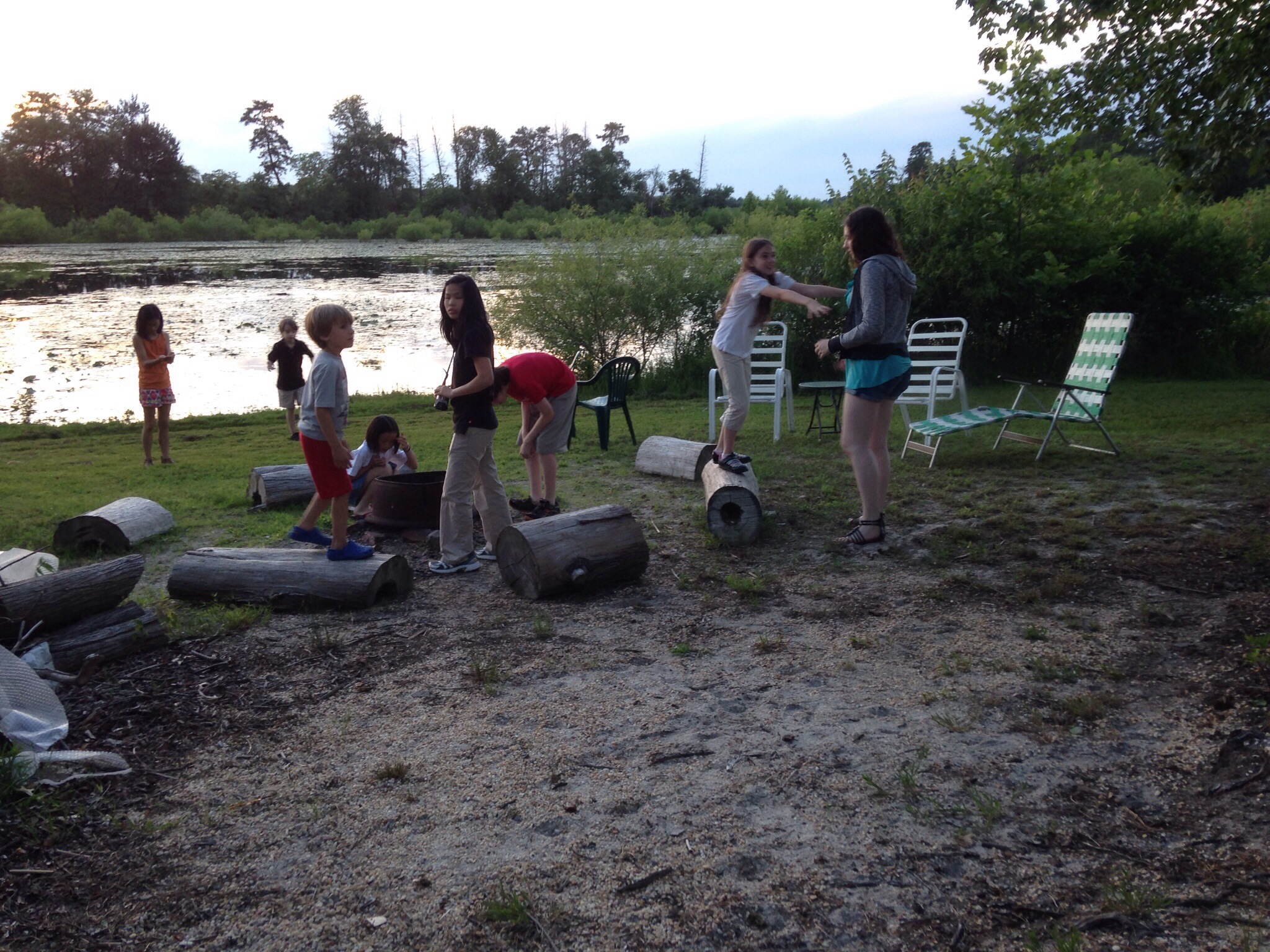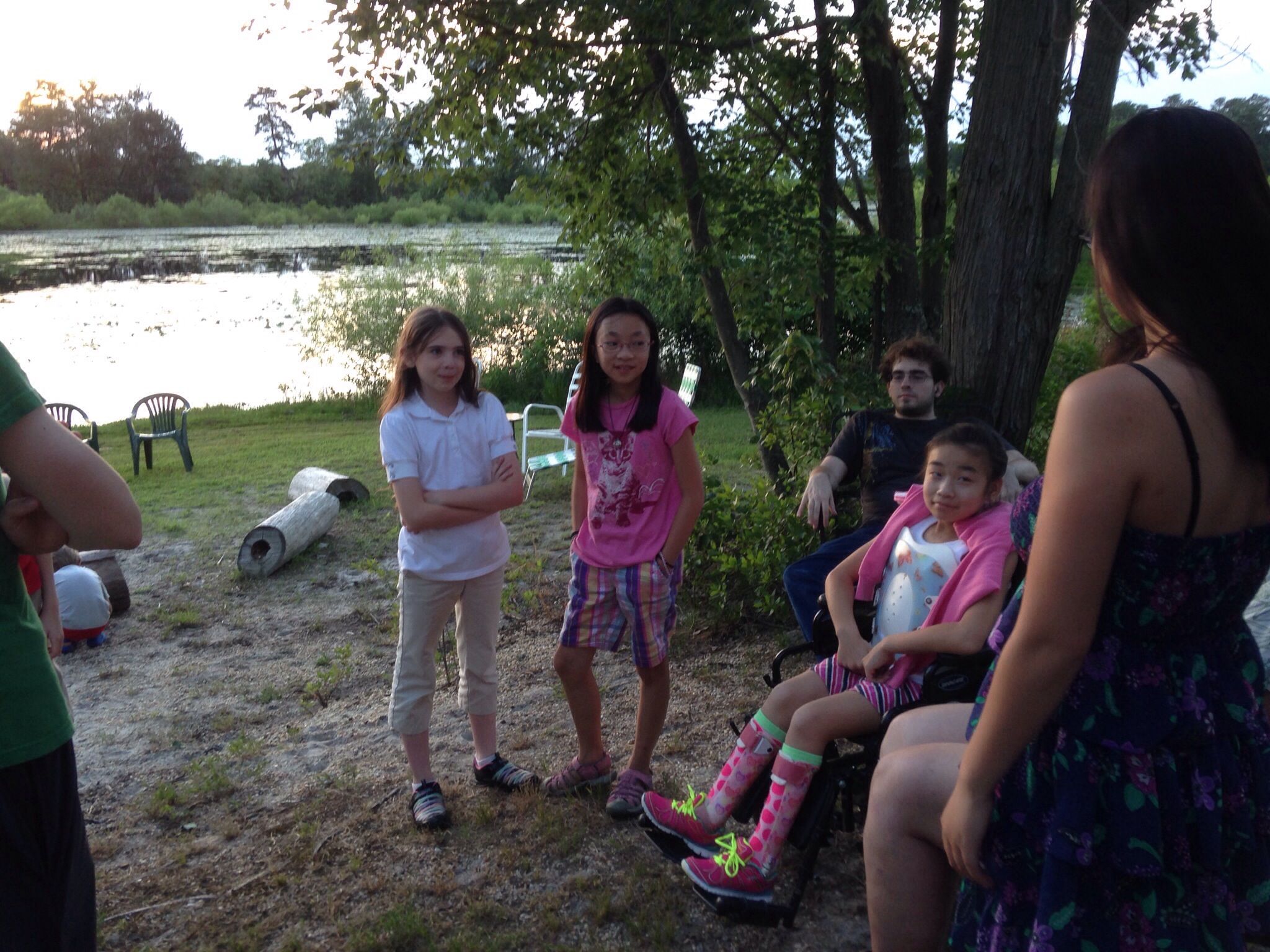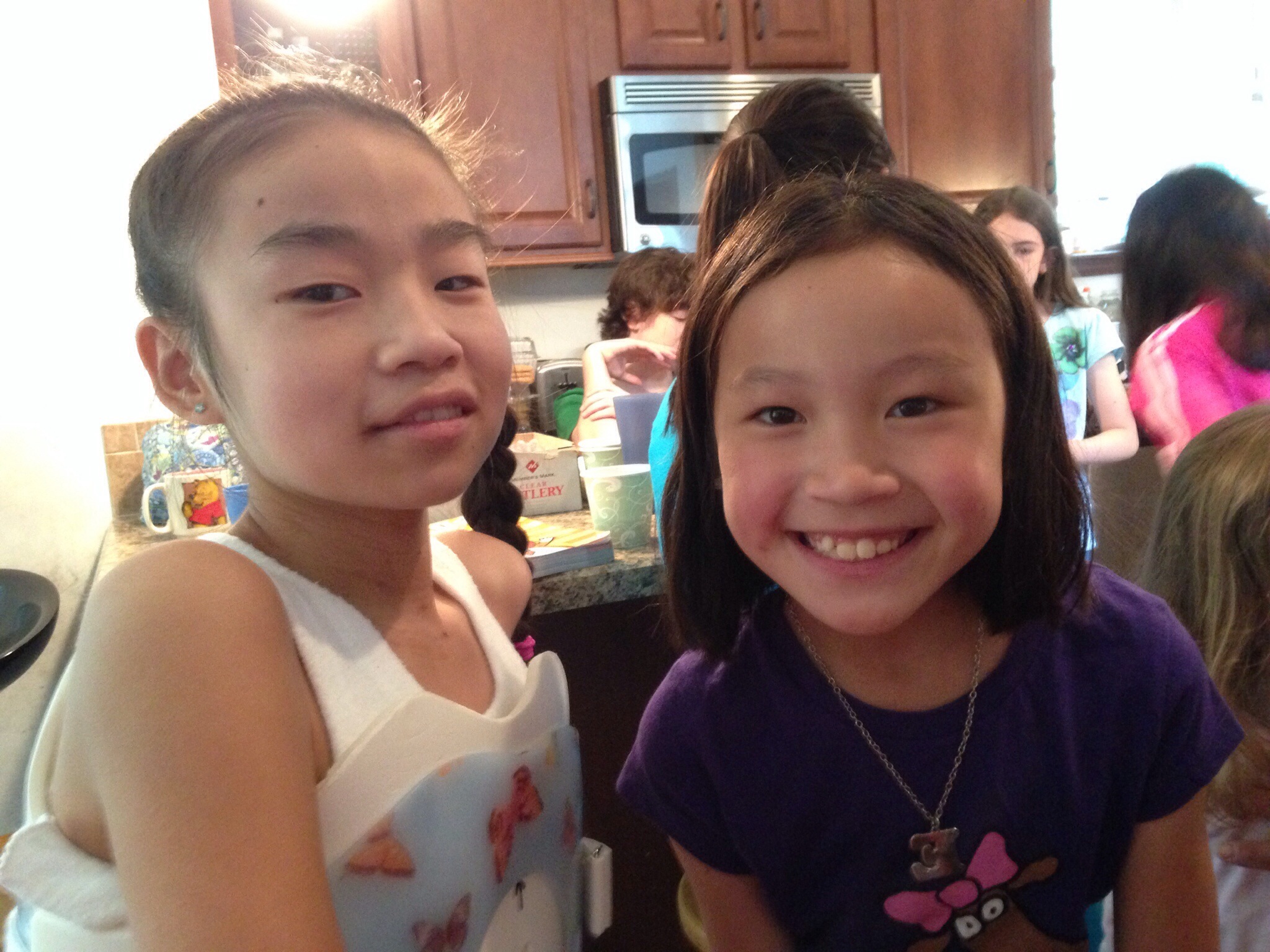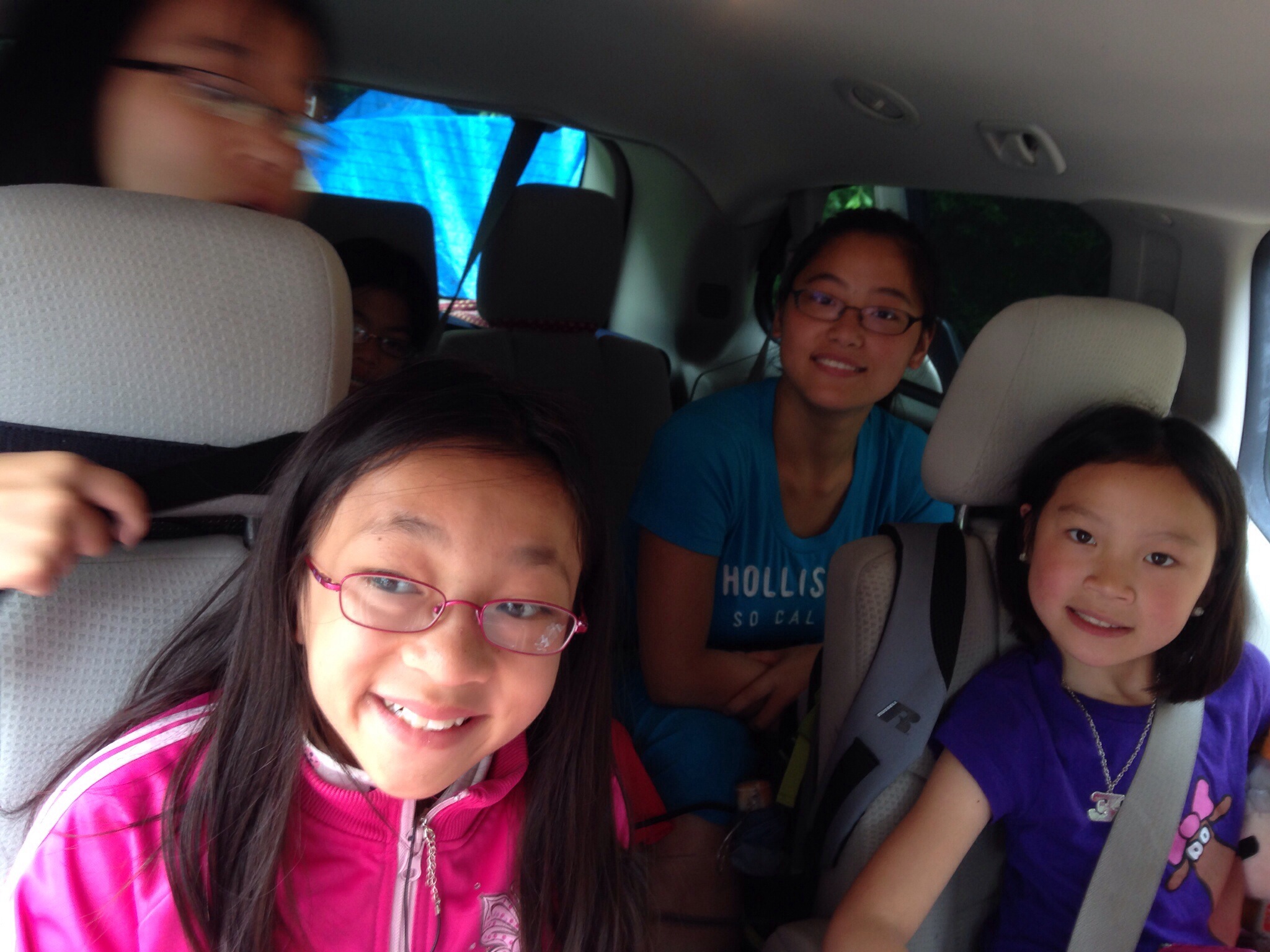 Time for goodbye came too soon for all of us, but we have been blessed to see how God has grown our family in ways we never imagined. The children now have cousins in Indiana, and I have two new sisters.
Evangeline is progressing slowly. She still struggles with being out of bed for more than an hour or so. She is off the oxycodone, but still on the Tylenol and Valium, and still REALLY needs that. She is totally dependent on me even to just sit up. She can walk some with the walker, but the pain really grabs her at times and still brings tears.
I helped her take her first shower on Monday.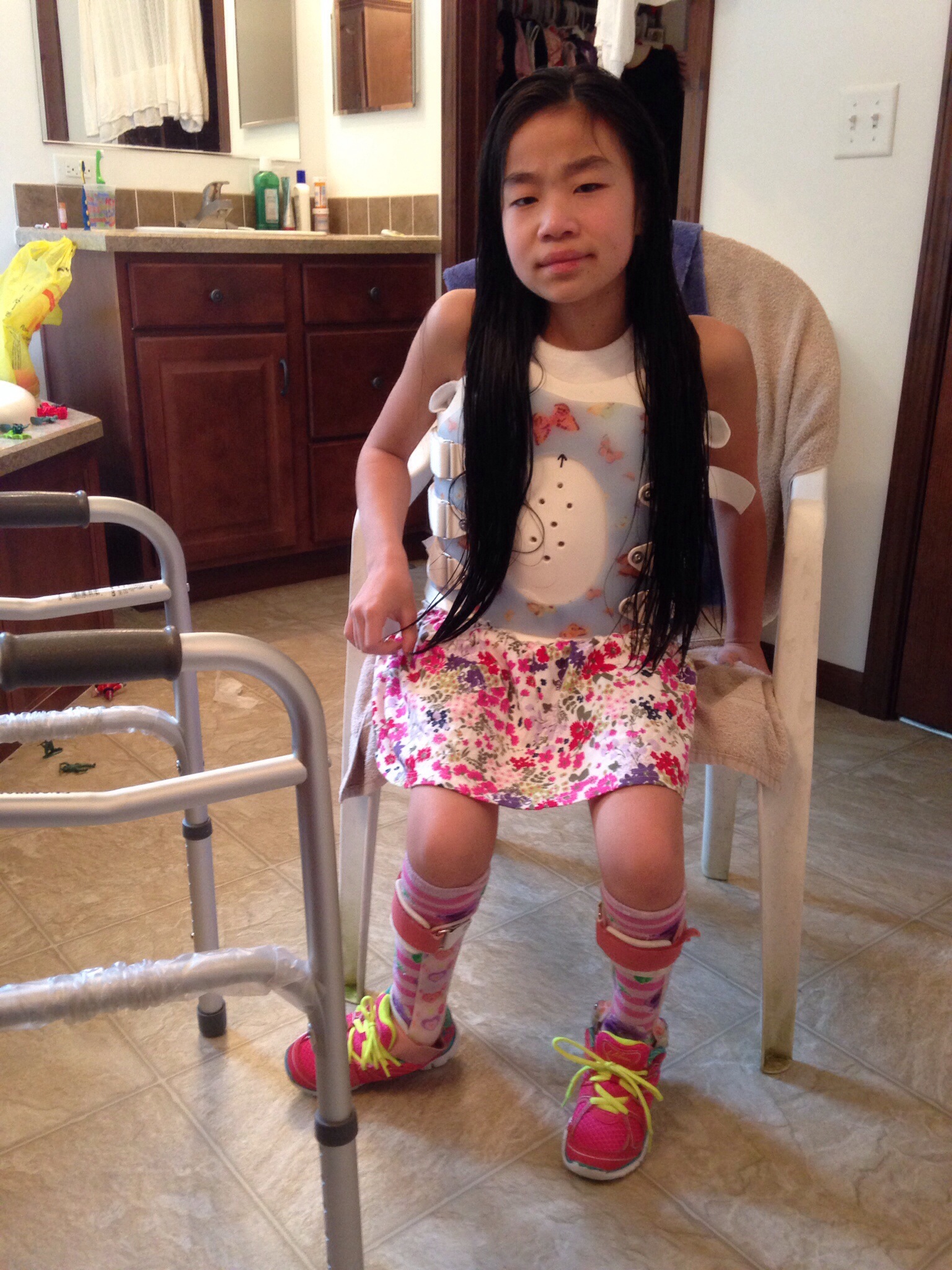 It was painful and took us about three hours, but she perked up in the end.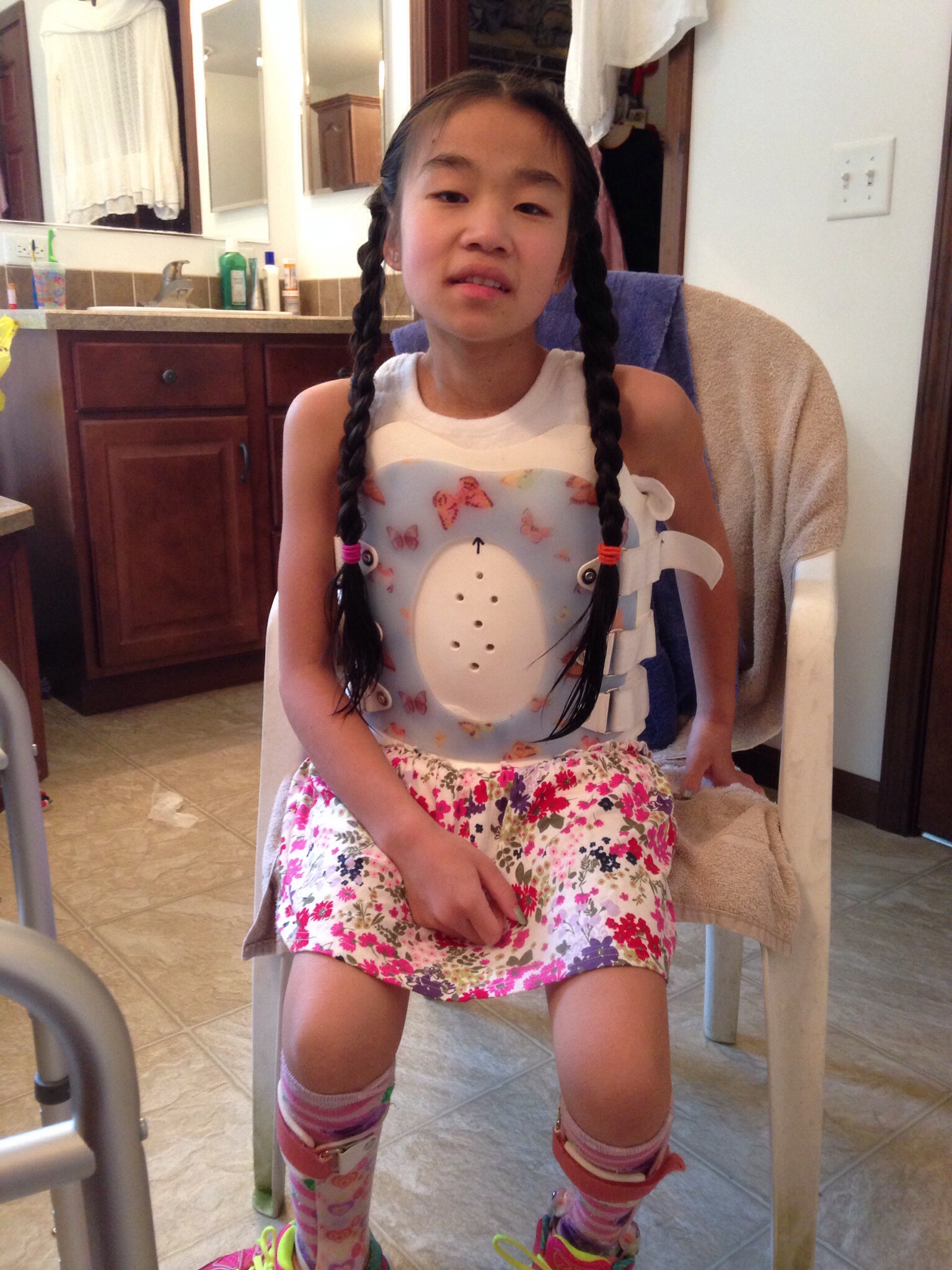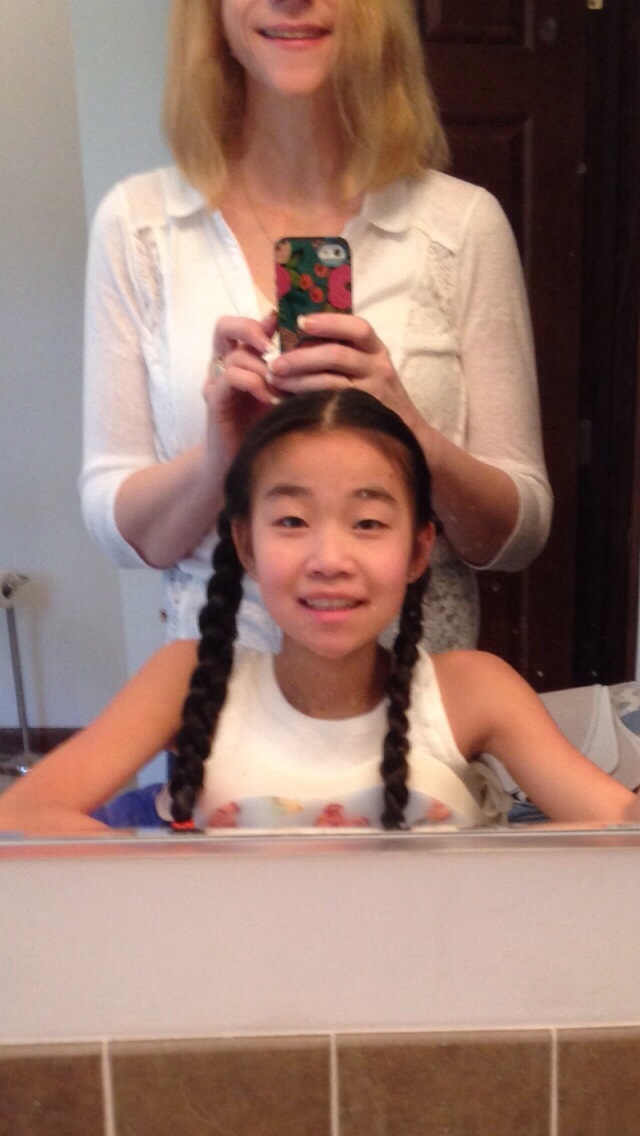 Our littles helped me finally get our geraniums planted in the urns on the front porch.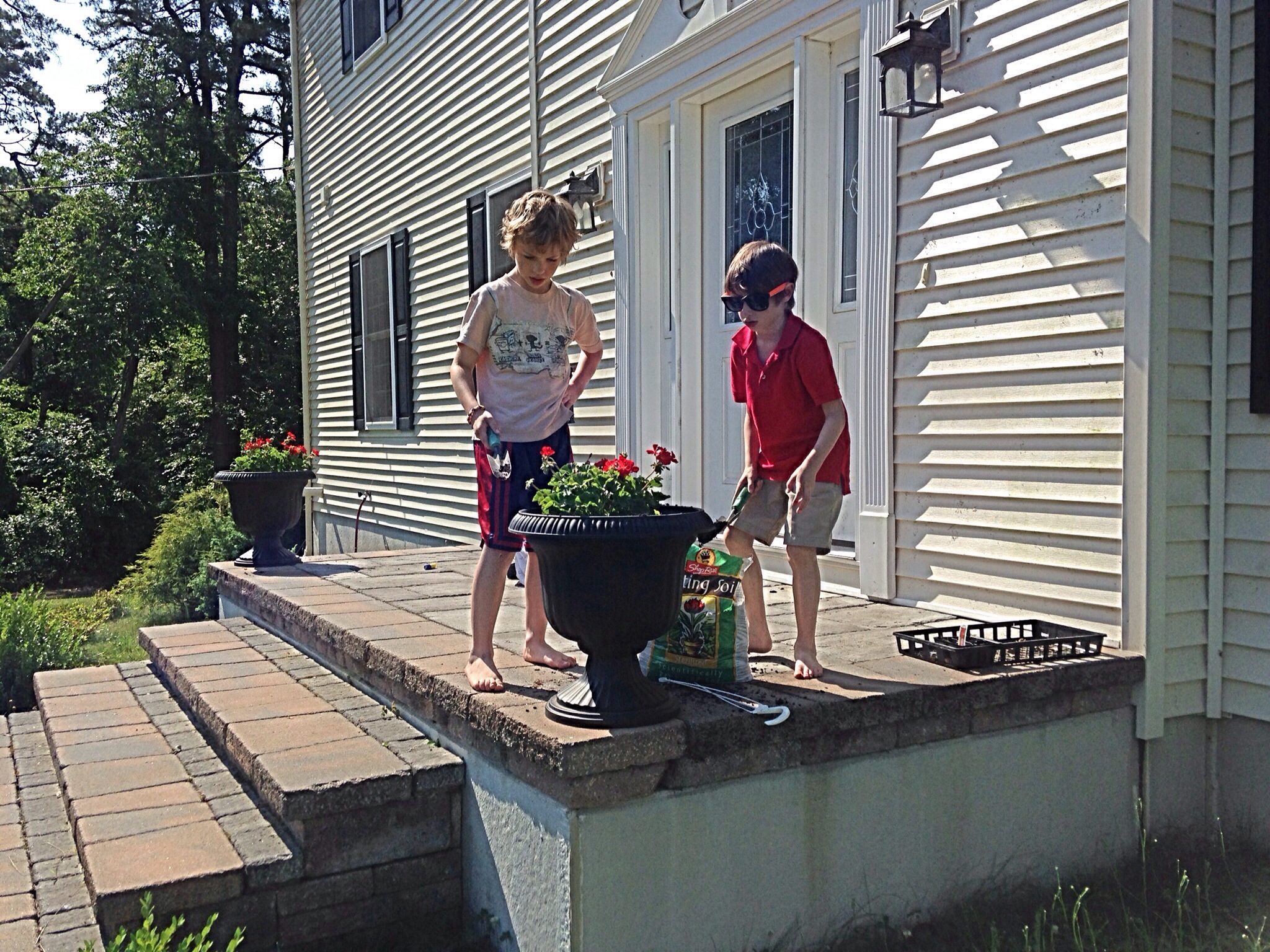 And last but not least, our precious daughter, Victoria, turned seventeen yesterday. She wanted to go to Olive Garden with her friend, Racheal for her birthday, so Mark and I took them last night, and I finally was allowed to get a picture of our lovely daughter, and her sweet friend.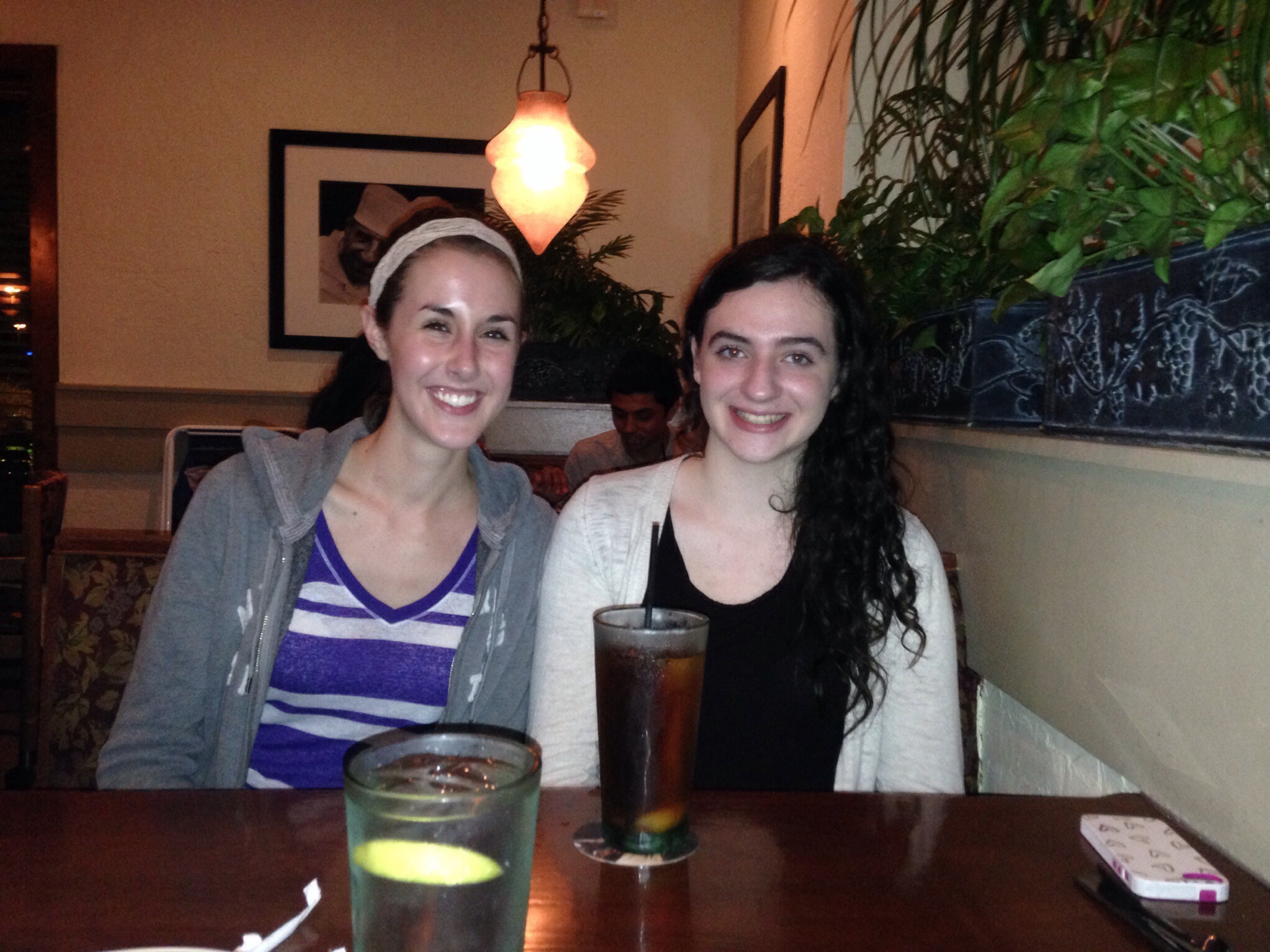 That blessed me more than you know!
I hope all of you are enjoying your early summer days and pressing on through your struggles "toward the goal to win the prize for which God has called 'you' heavenward in Christ Jesus." (Phillippians 3:14)
Do you not know that those who run in a race all run, but only one receives the prize? Run in such a way that you may win. ~ 1 Corinthians 9:24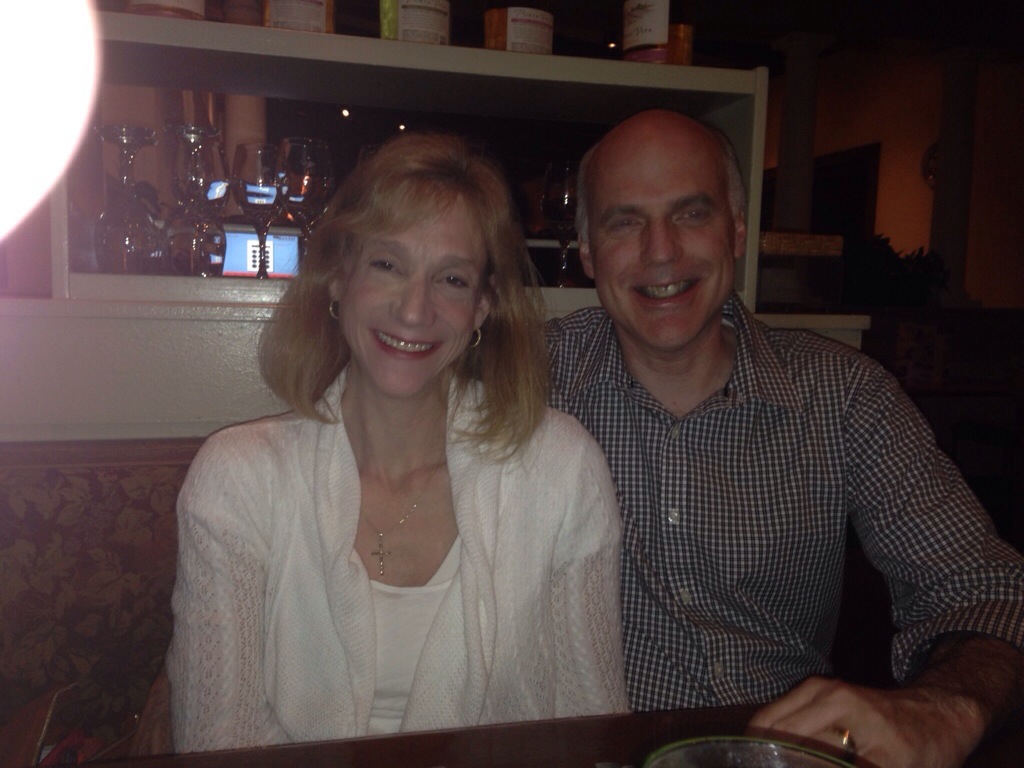 Let's run to win!
Blessings All!