And sisters…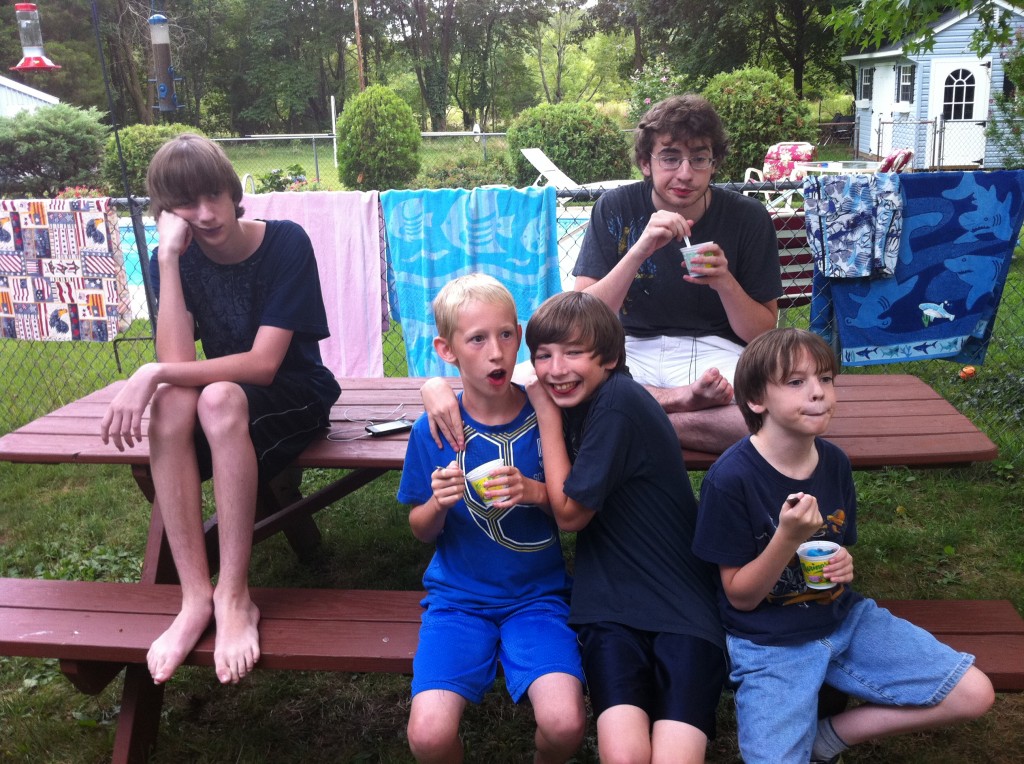 These are just a few pictures of our children and their cousins at the pool.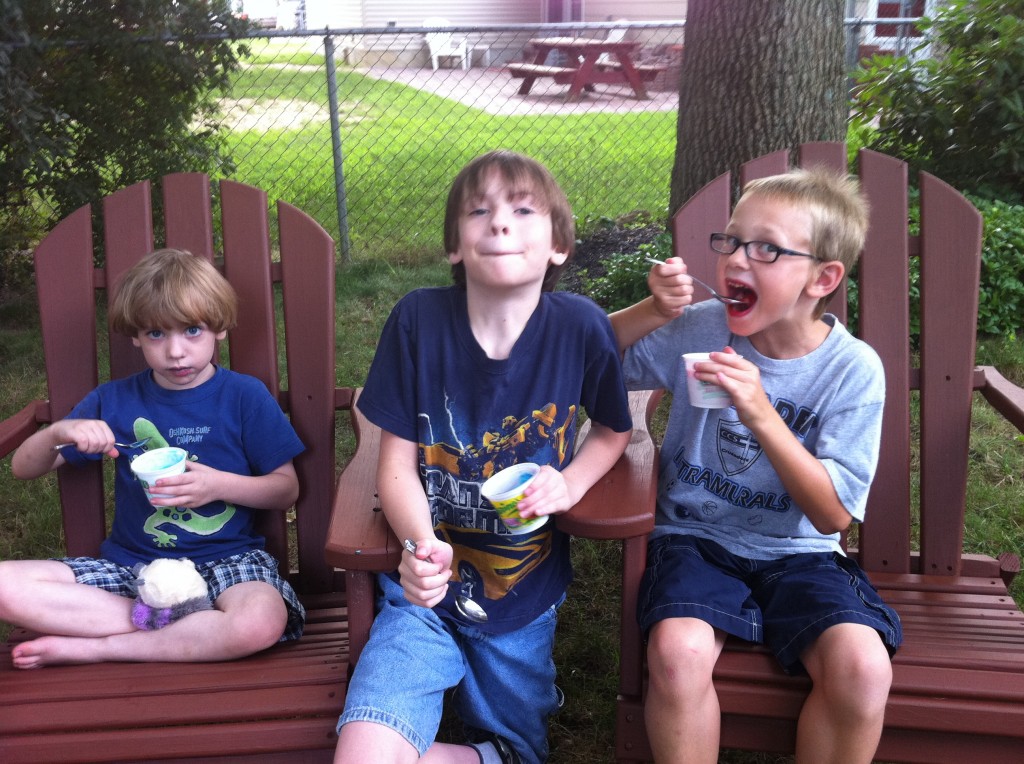 Italian water ice at Mom Mom and Pop Pop's pool…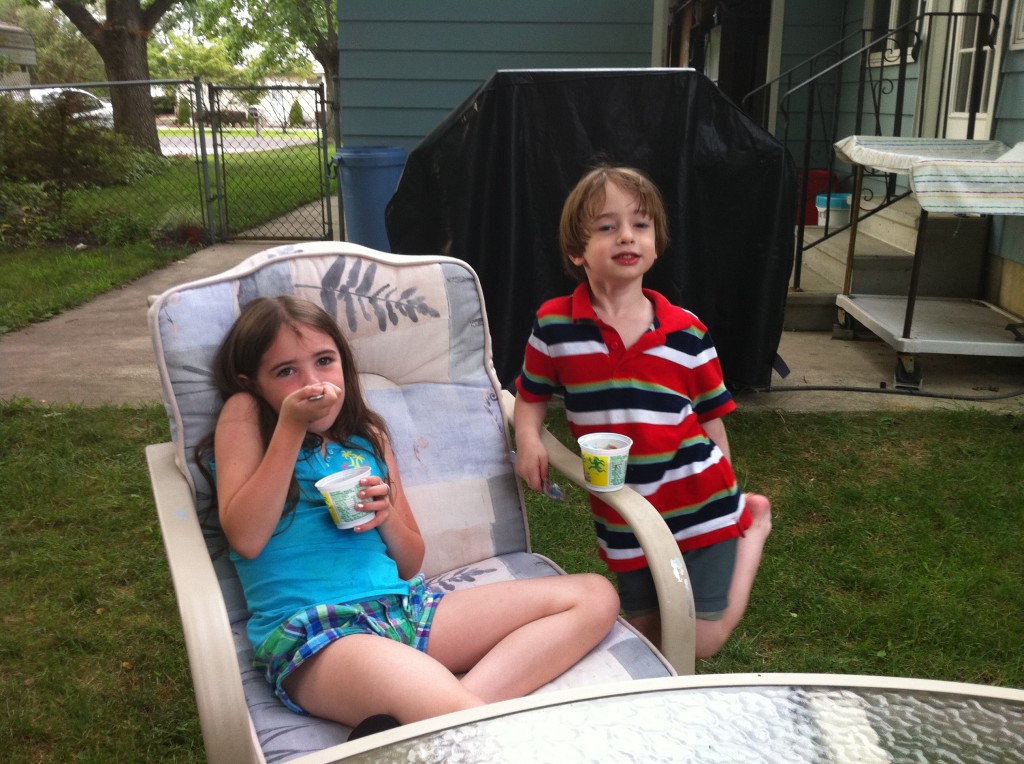 And baby Olivia smiling for the camera…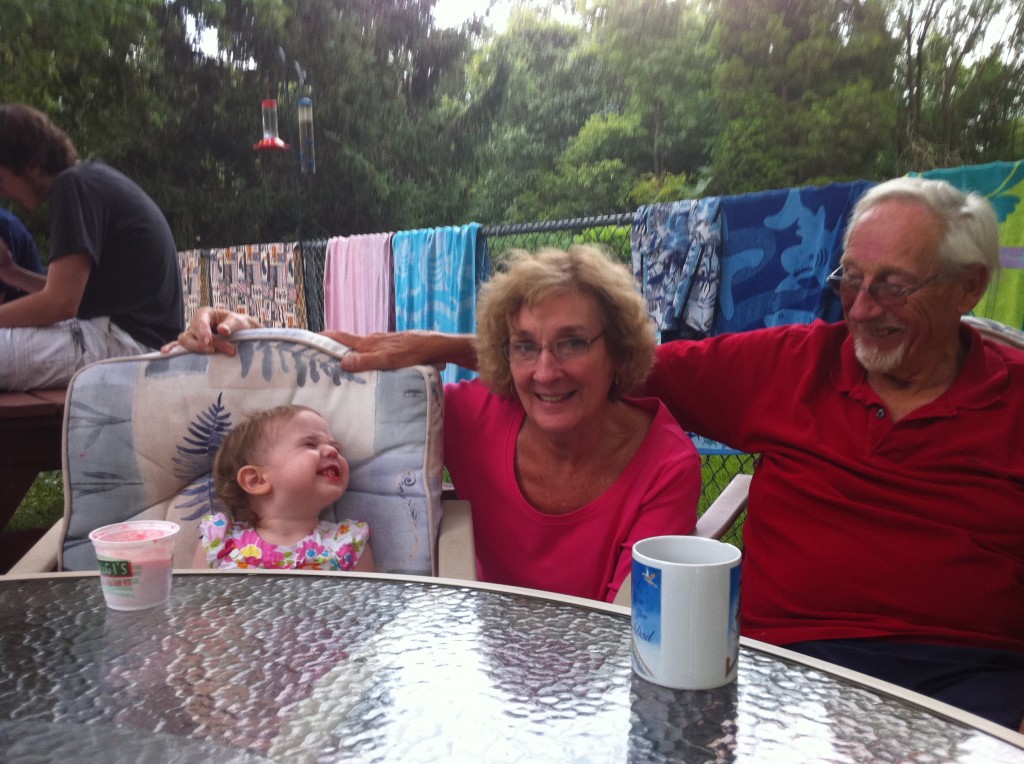 Splashing in the pool with Victoria…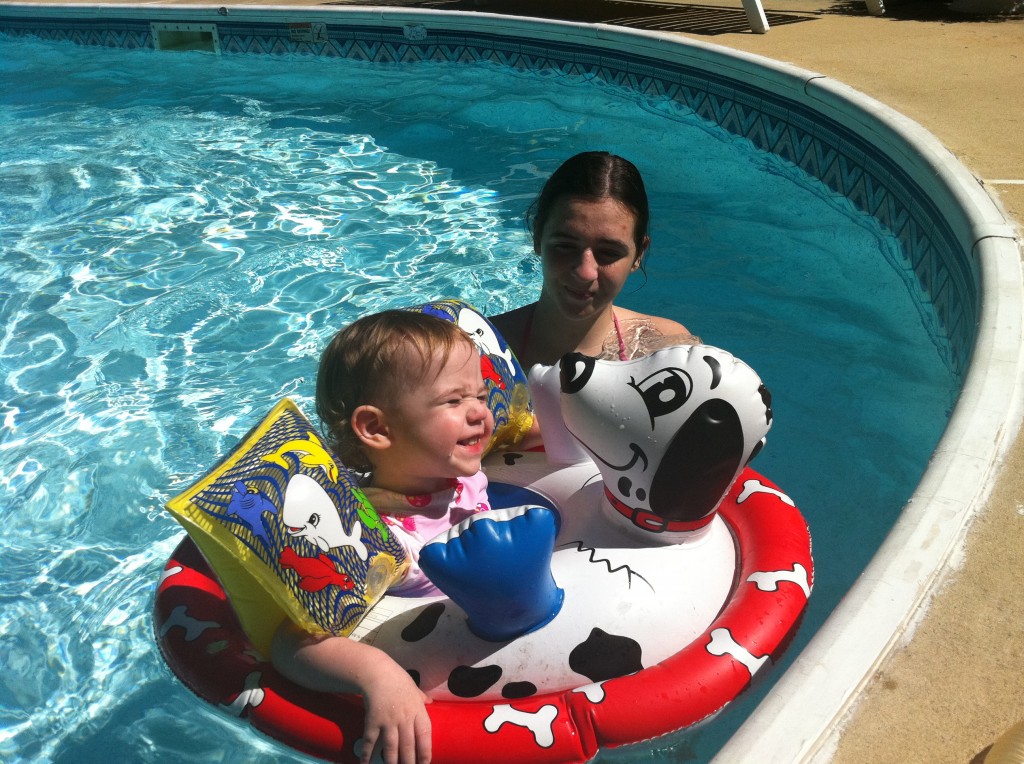 And everyone else…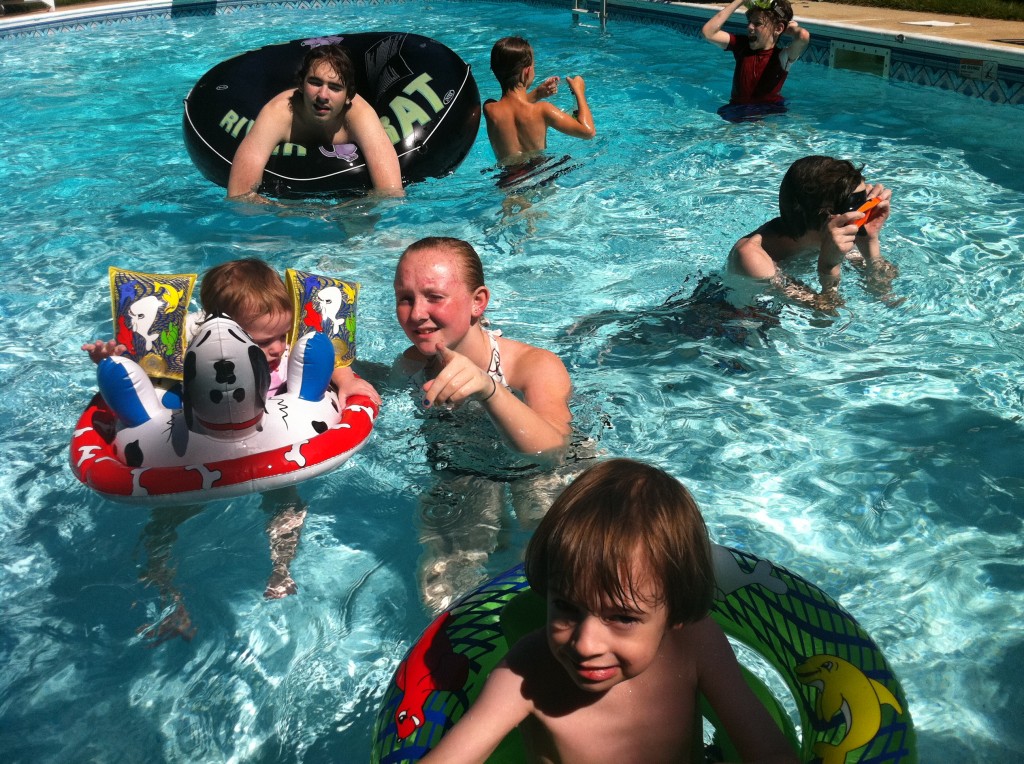 Jonathan decided to swim around the pool on his own in the tube for the first time in his four years.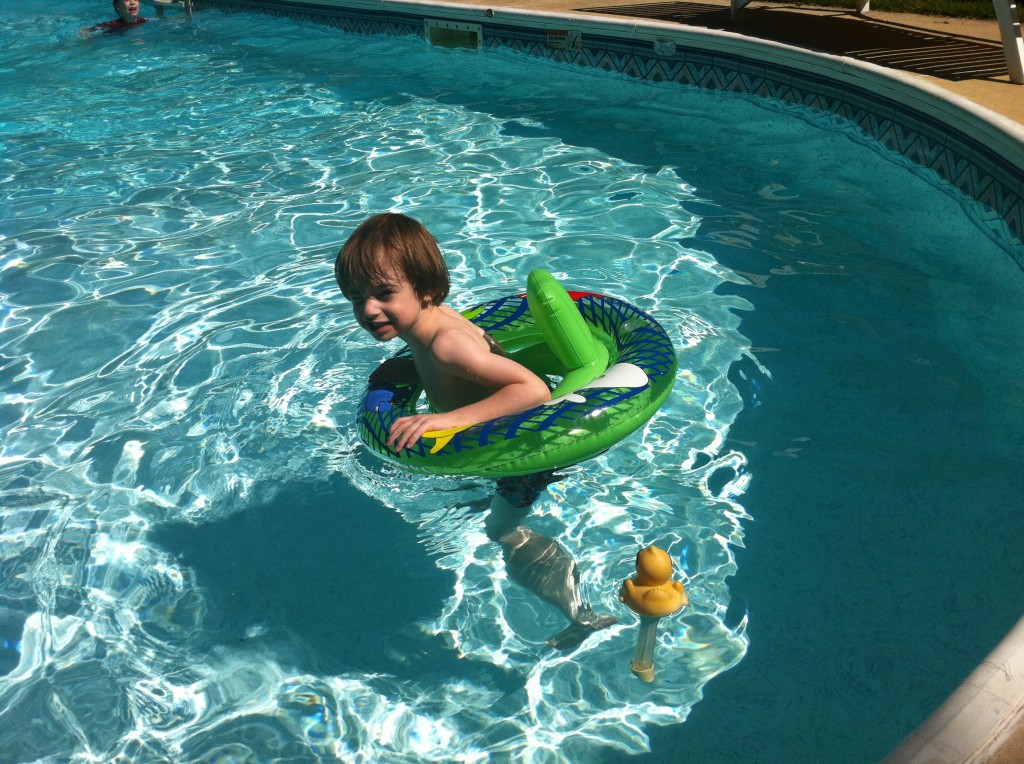 Our little green duckie.  🙂
Forgive me the iphone shots!  I will get a new camera soon!