I love Thursdays around here, even though they are really long.  We have a home-school co-op that lasts most of the day and then ballet, and we finally arrive home around eight, which happens to be about the same time my sweet husband gets home.  Sometimes, on Thursdays, he brings pizza,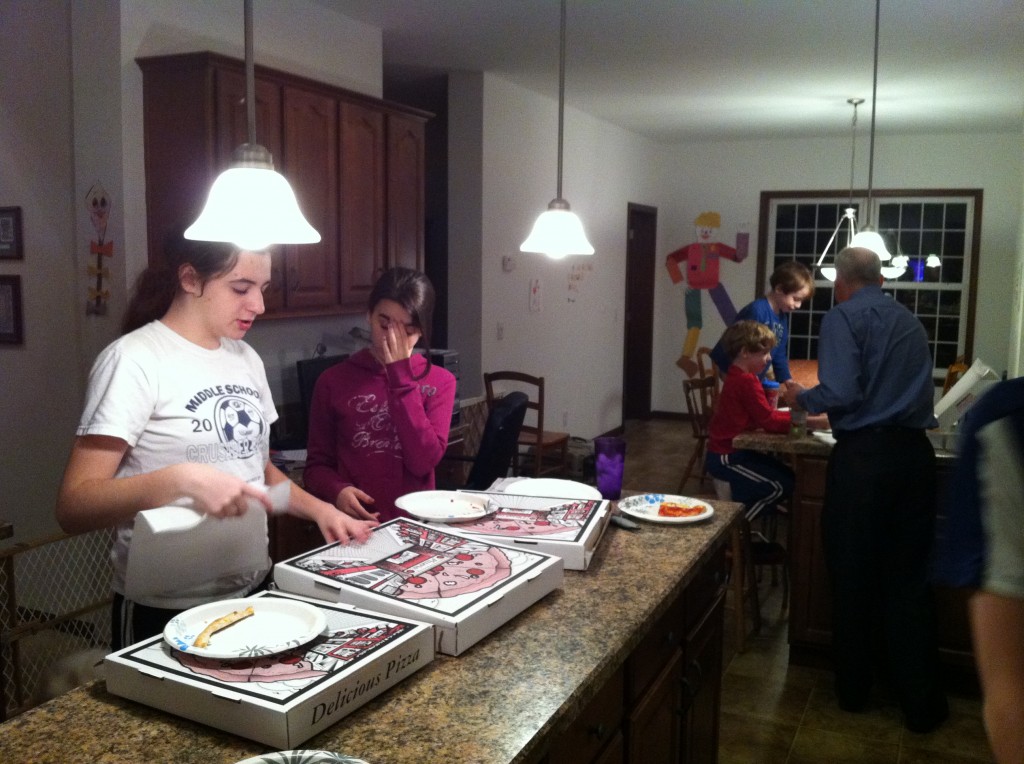 and Krispy Kreme.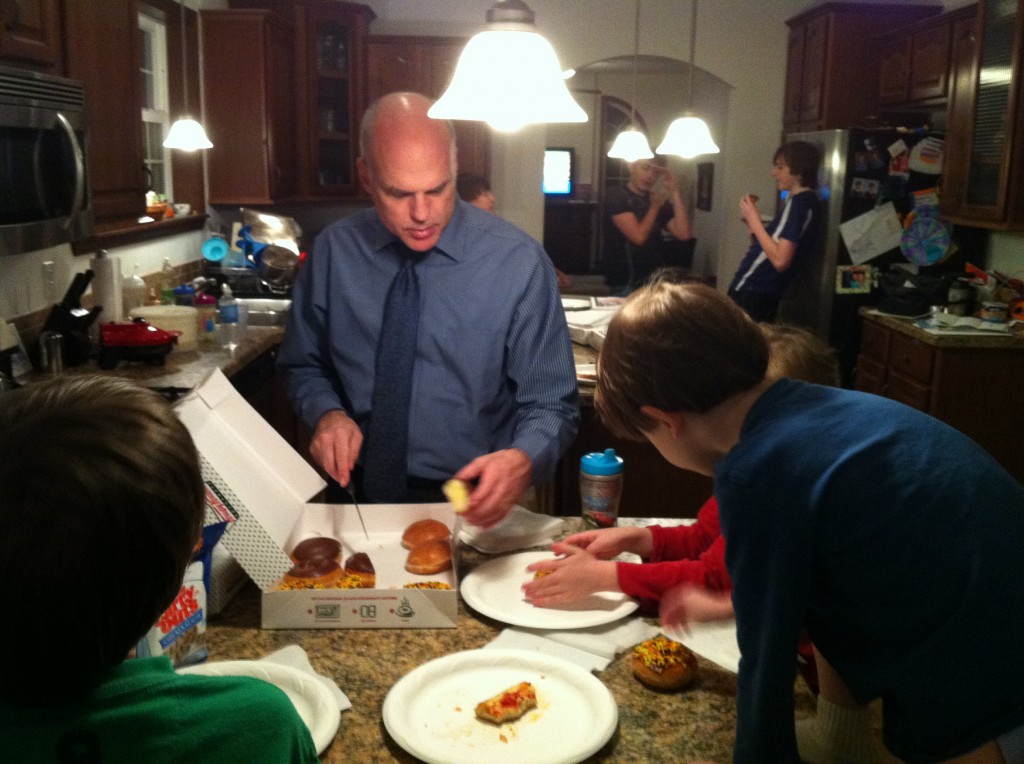 My kids are so happy to see their Dad,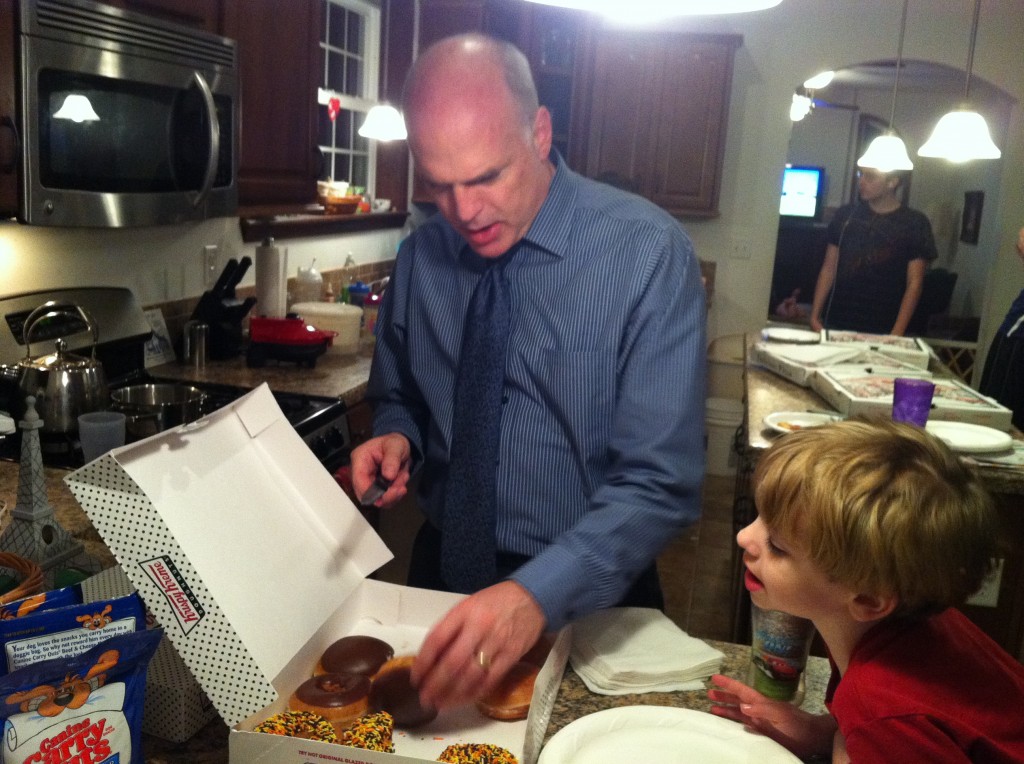 and, of course, thankful for the doughnuts.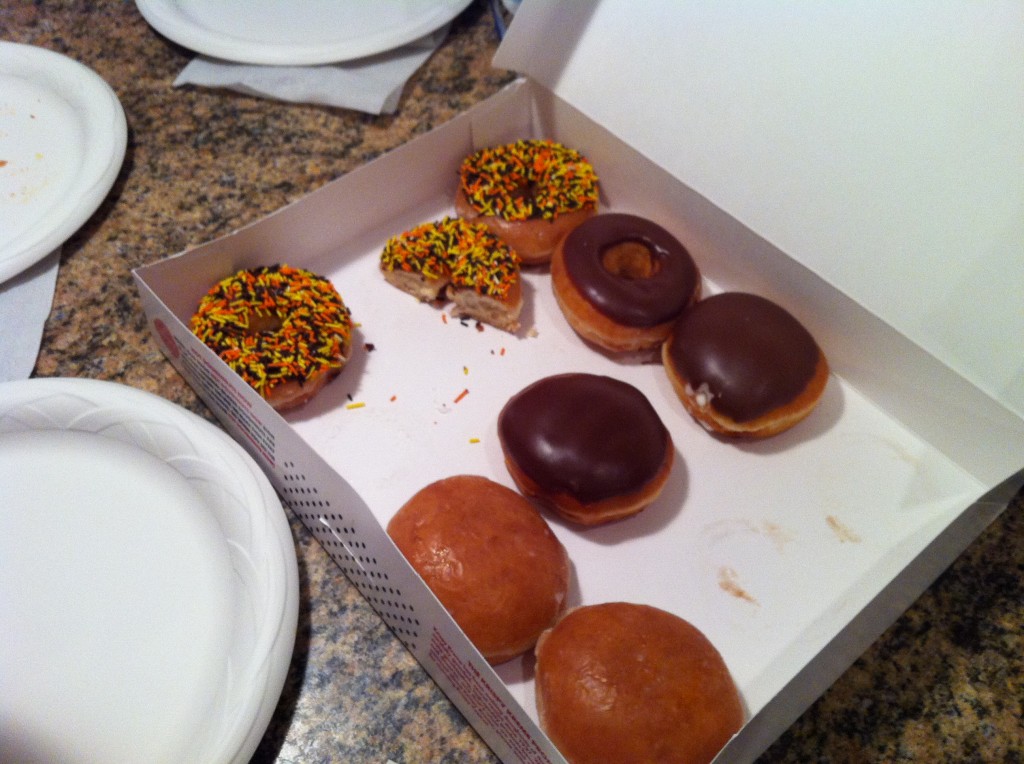 But, me?  I am so thankful for my man and each one of my precious blessings!
How I love this man who shares his life with me, this man who turned another year older yesterday by my side,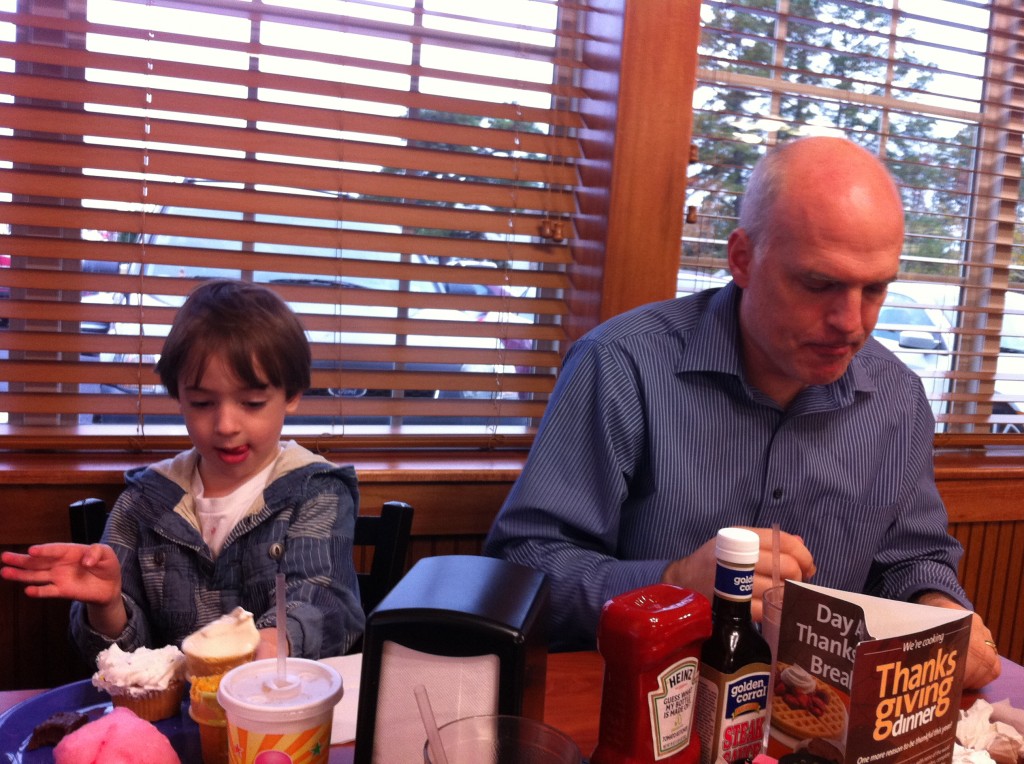 this man who is willing to allow God determine the size of our family.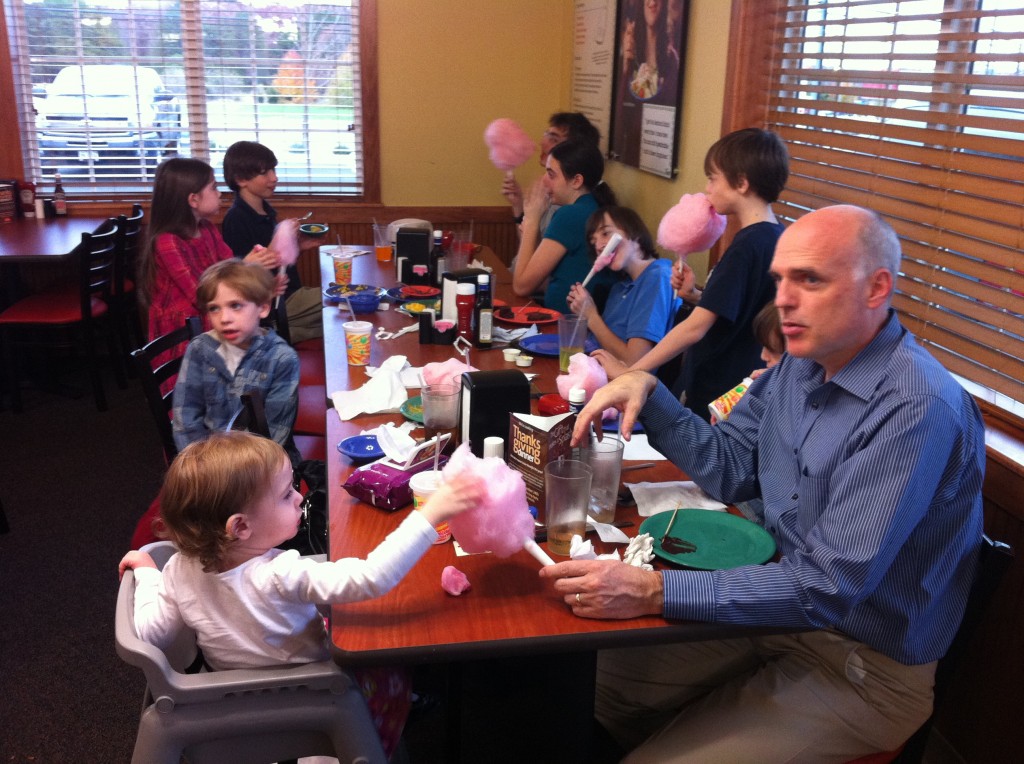 How I love to see our children enjoy each other,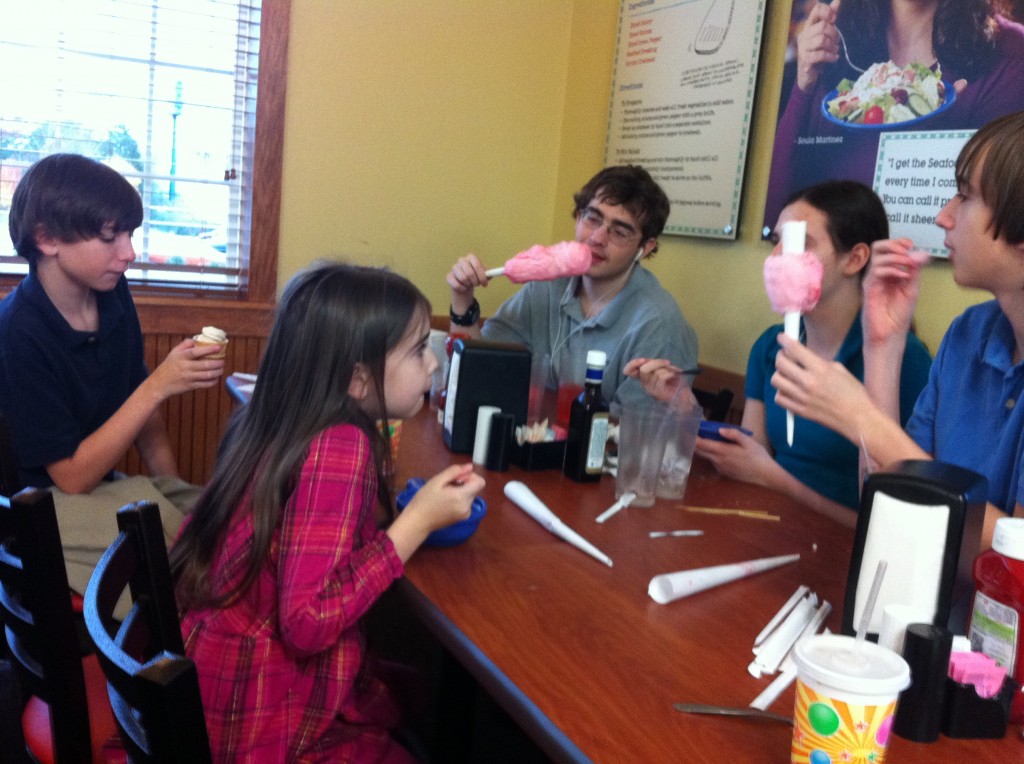 and develop friendships that I pray will span the years.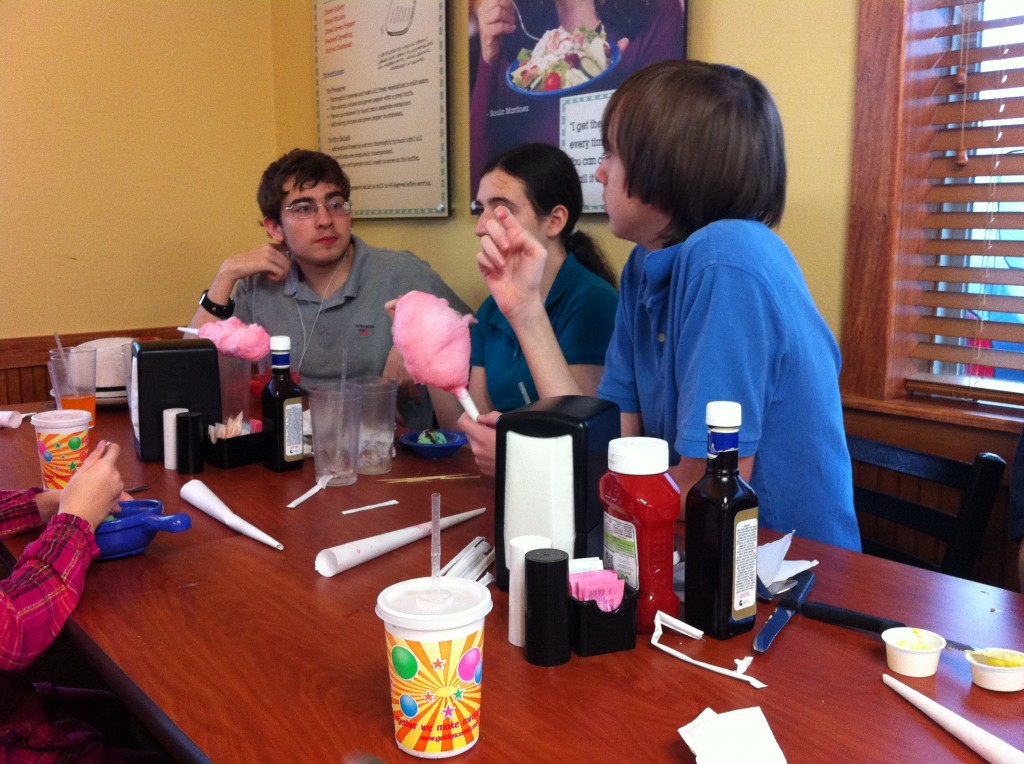 Tonight, as I sit here with my children all around me,  waiting for pre-approval from China about another very special blessing and celebrating another birthday with my man, I am acutely aware of how incredibly blessed I am to have this man by my side believing God with me.  And I am aware of how blessed my children are too to have a Daddy who not only loves them and their mommy, but who loves The Savior too.
All your children shall be taught by the LORD, and great shall be the peace of your children. ~ Isaiah 54:13
Happy Birthday, sweet man of mine!