We didn't dress up for Halloween this year,  for a lot of reasons.  My sewing machine needs to be serviced and just wasn't up to the task of costume creation, and the cost of costuming nine children with traditional Walmart costume fare is staggering.
When I think of all the orphans who are just longing for a family, or even on a more basic level, just longing for food, the money America spends on Halloween costumes to further amuse the world's wealthiest children gives me pause.  Not to mention all the hoopla surrounds a holiday that is one of the Satanic church's highest holy days.
The truth is, what I felt my family needed more this year, was a chance to connect with friends we hadn't seen in a while.  So we planned a fall party for October 29th.
My daughters made a cake…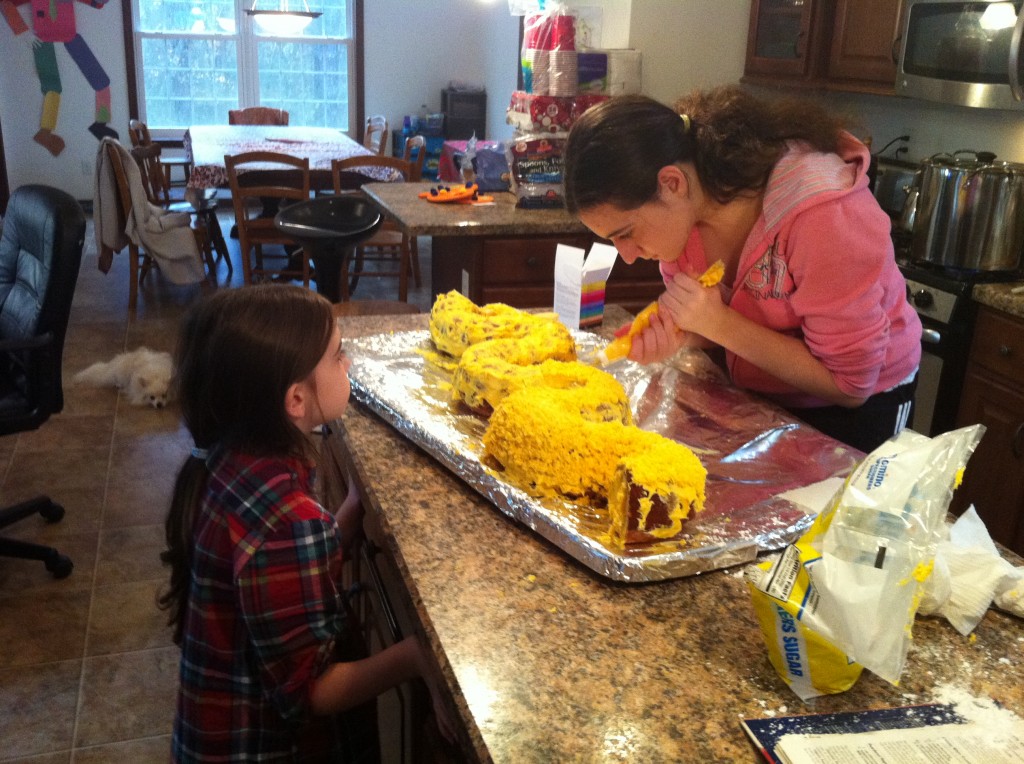 and my daughter decorated it.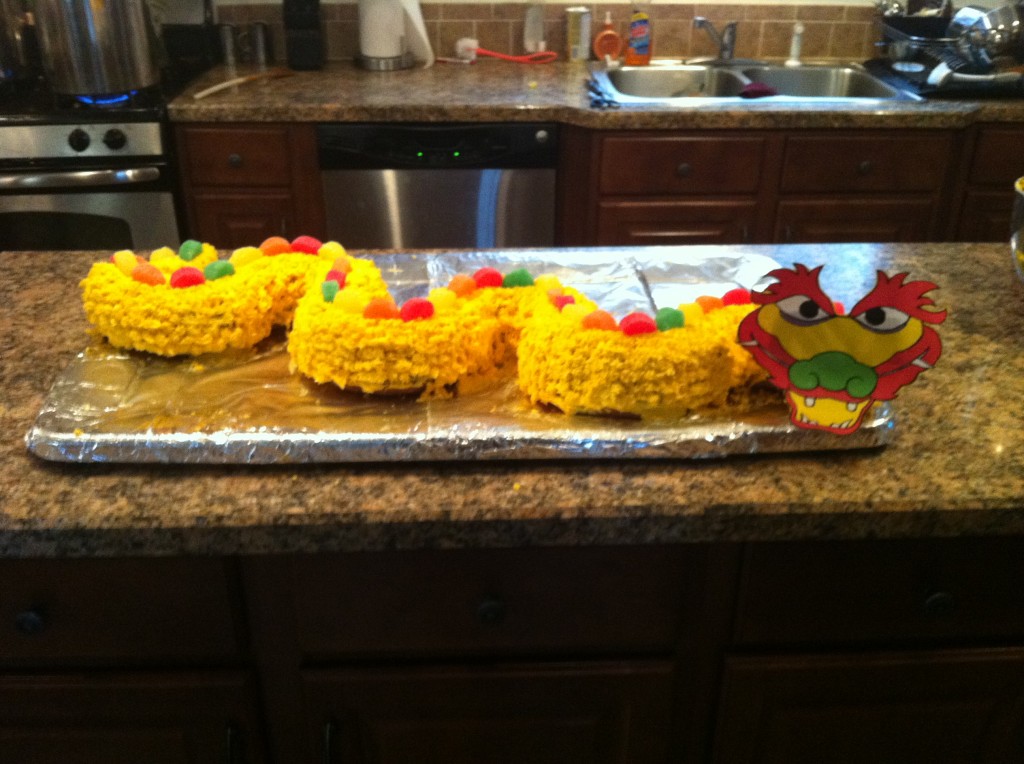 We connected with friends…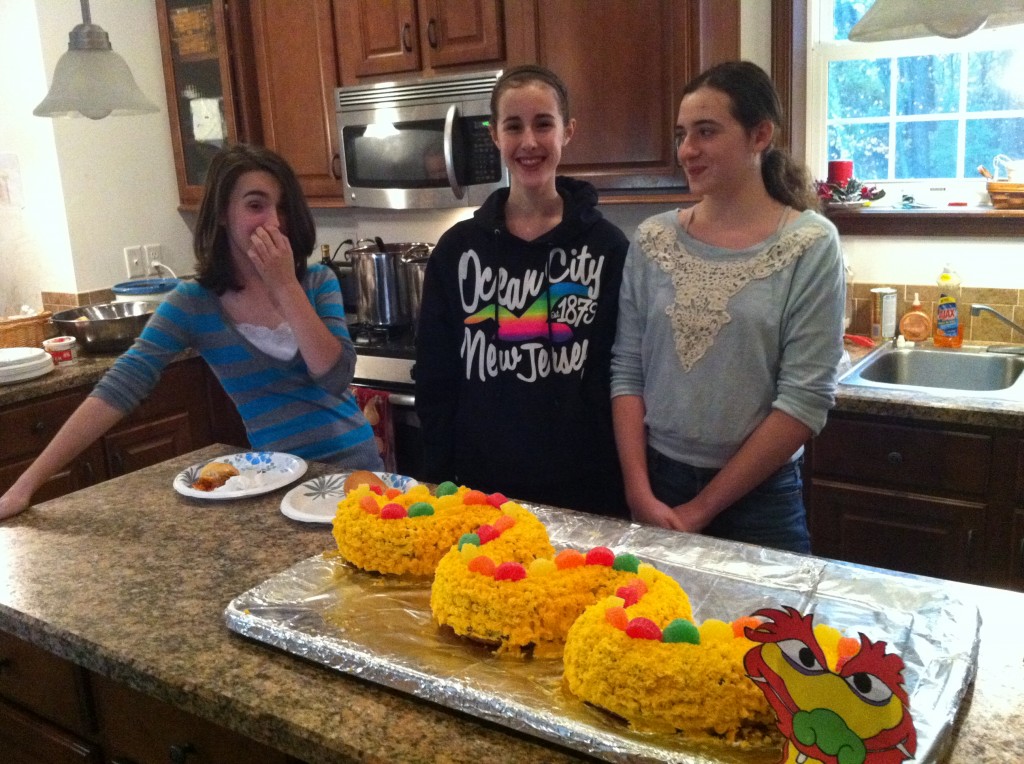 and chatted,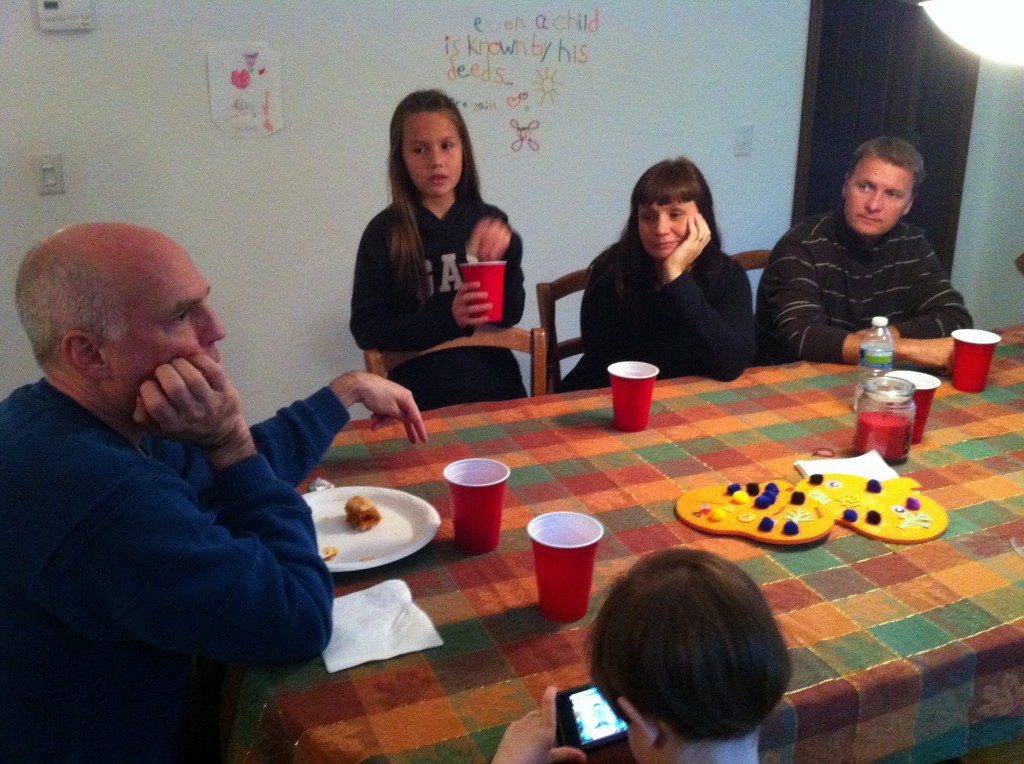 and shared our hearts.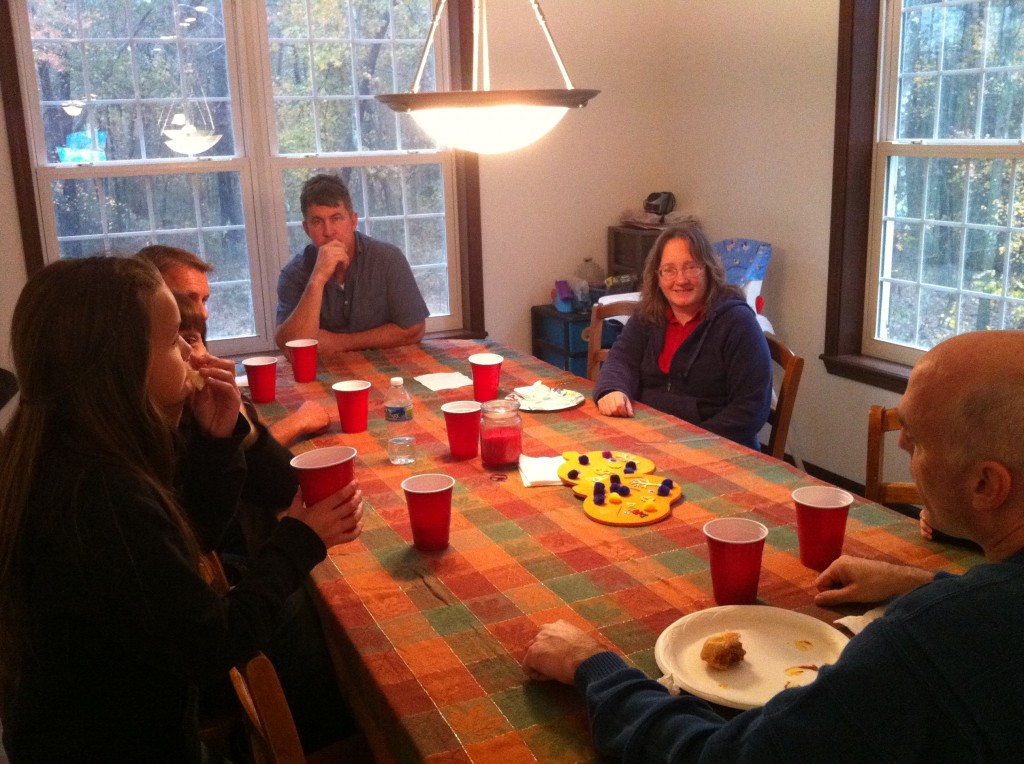 We enjoyed the fellowship,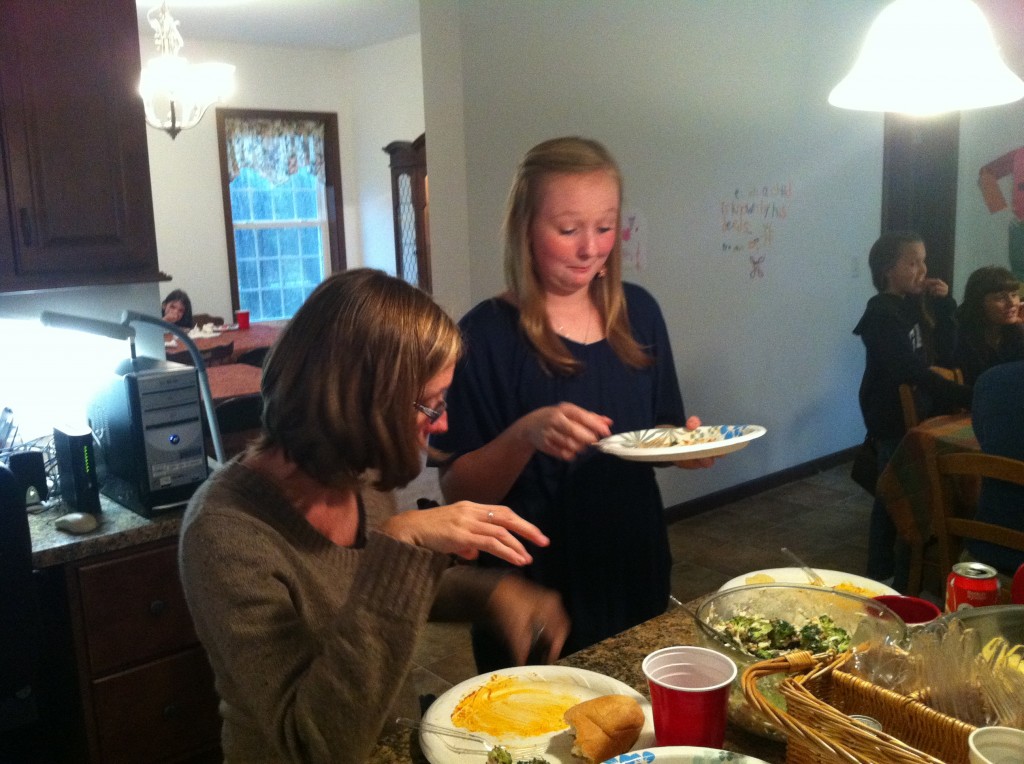 with our children all around us.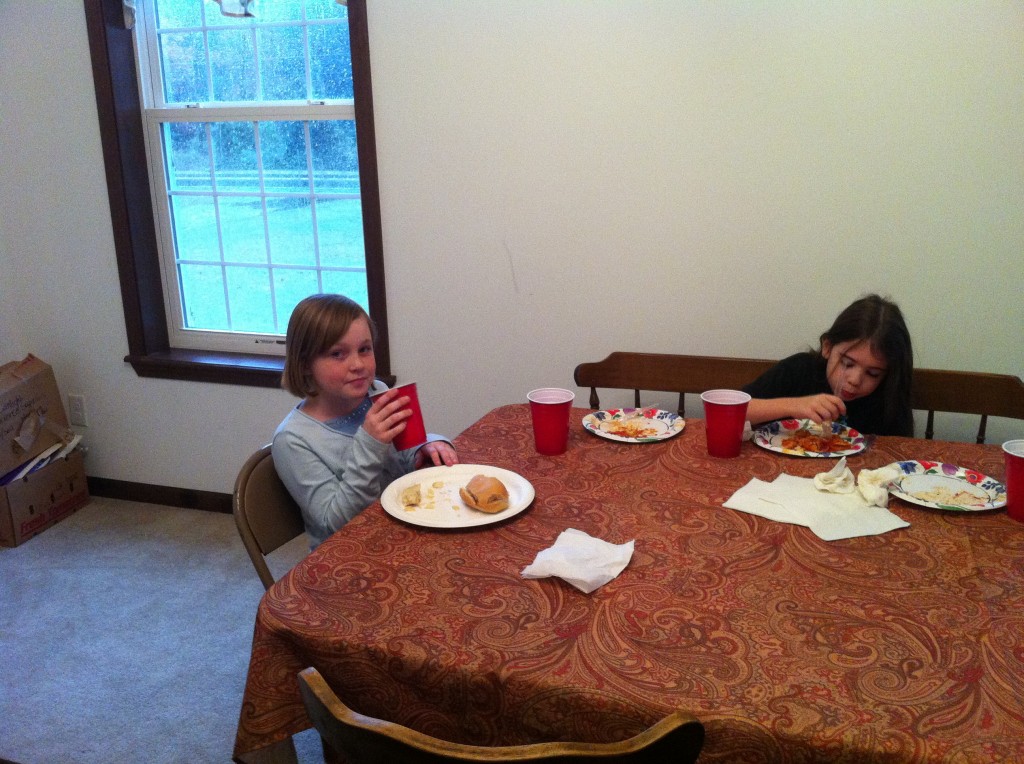 And we were oh so glad we did!
Blessings All!