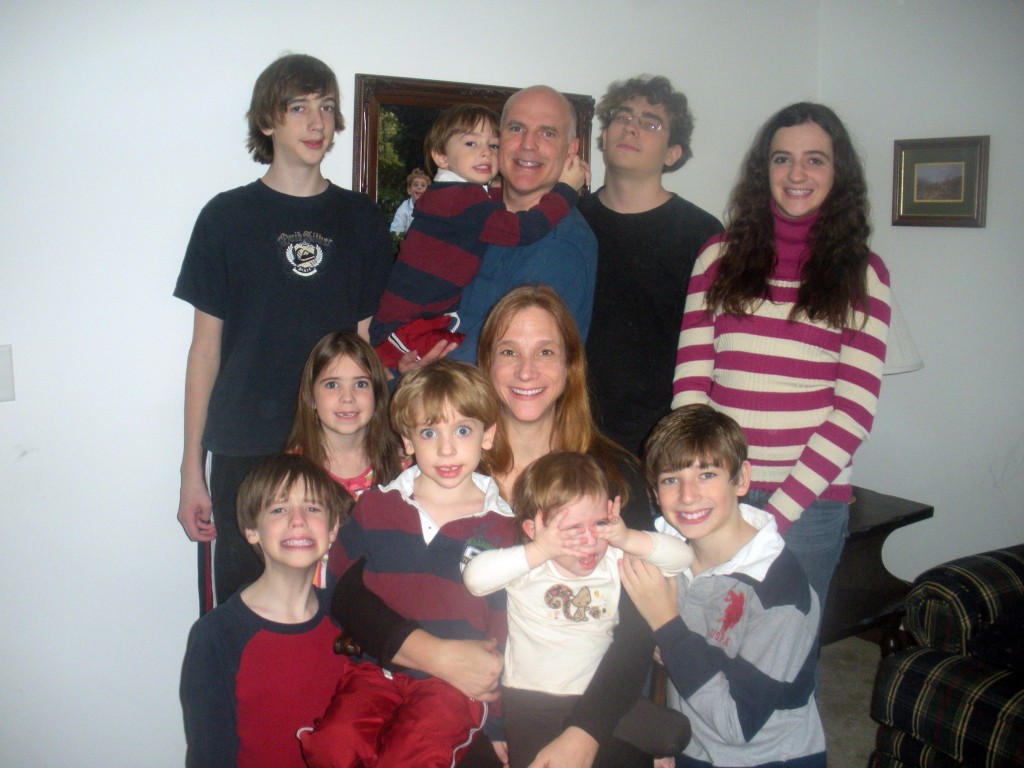 We took a family photo today.  It's not easy to get one where we all look our best.  We set the timer, and ran into place.  And little Olivia?  Well I think she needed a nap and wasn't too thrilled with the flash.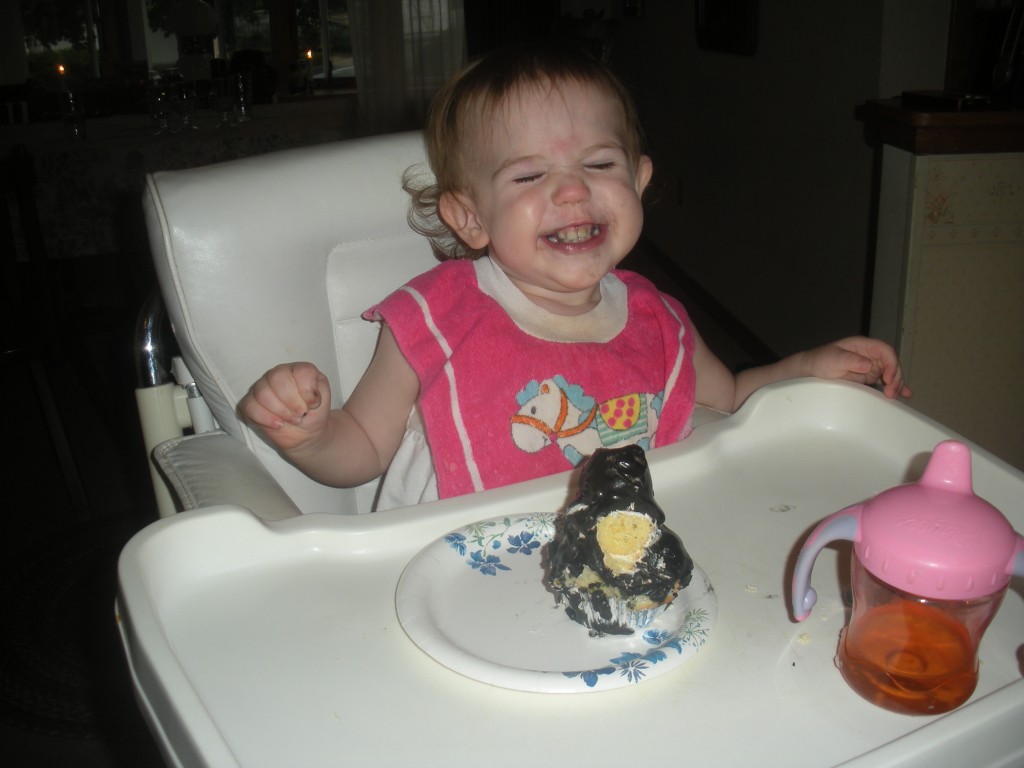 But give her a penguin made specially by big sis and cousin,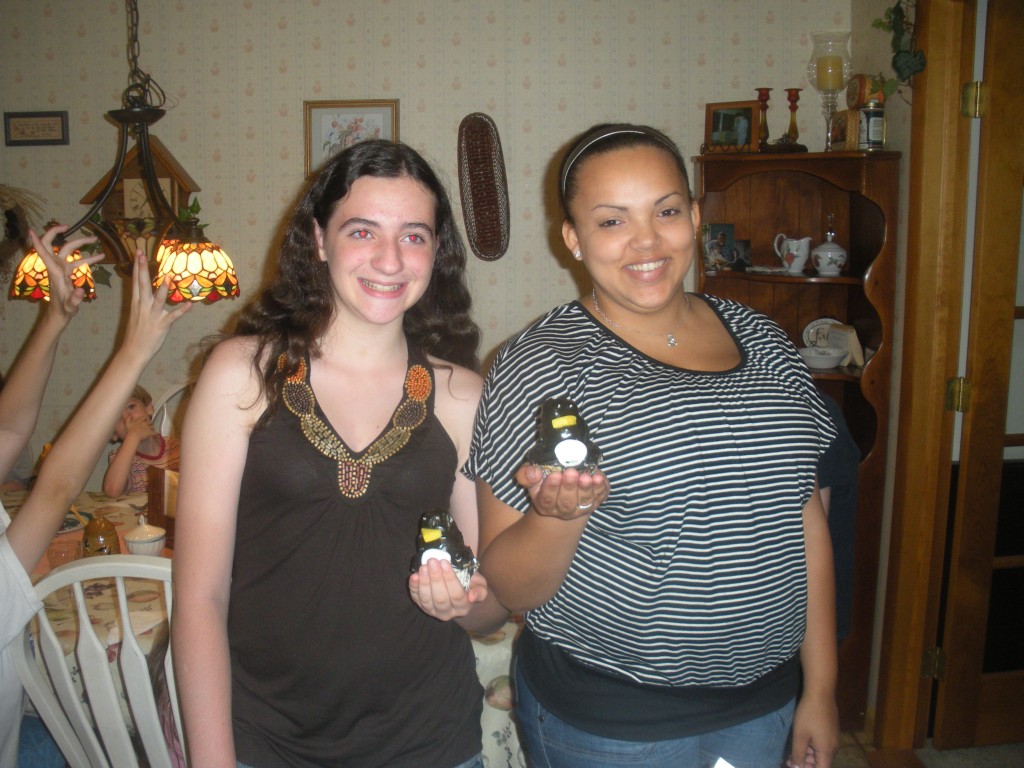 and life is good!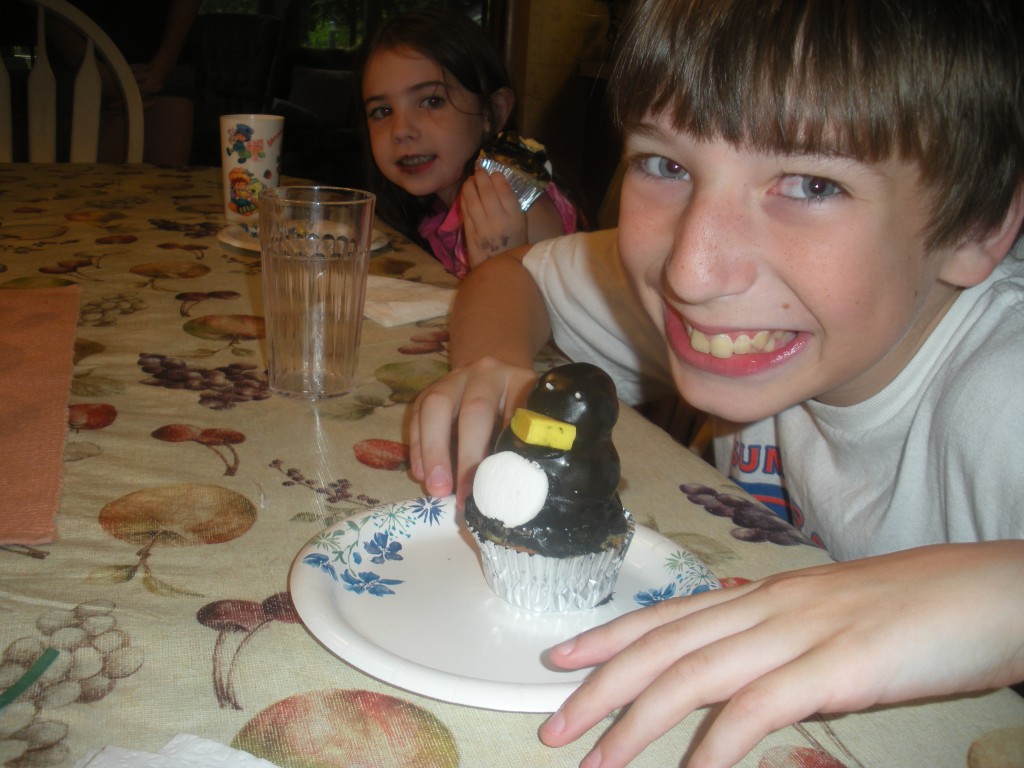 Nothing better!
I hope you're all enjoying your weekends together too!
Blessings!