We are now on day five without electricity. Crews are constantly working to restore power to our community. Please pray for them. They are working under the HOT sun and around the clock. Many people have had their electricity restored, and many are still waiting.
Since we have not had Internet or cable since the storm, I really have not known what the storm we had in the early hours of June 30 was called. Many of you may even be more enlightened than I have been! I read a newspaper report yesterday that called the storm a derecho. A derecho is a large electrical storm with hurricane strength strait line winds. The winds in our area were recorded to be the strength of a category 1 hurricane.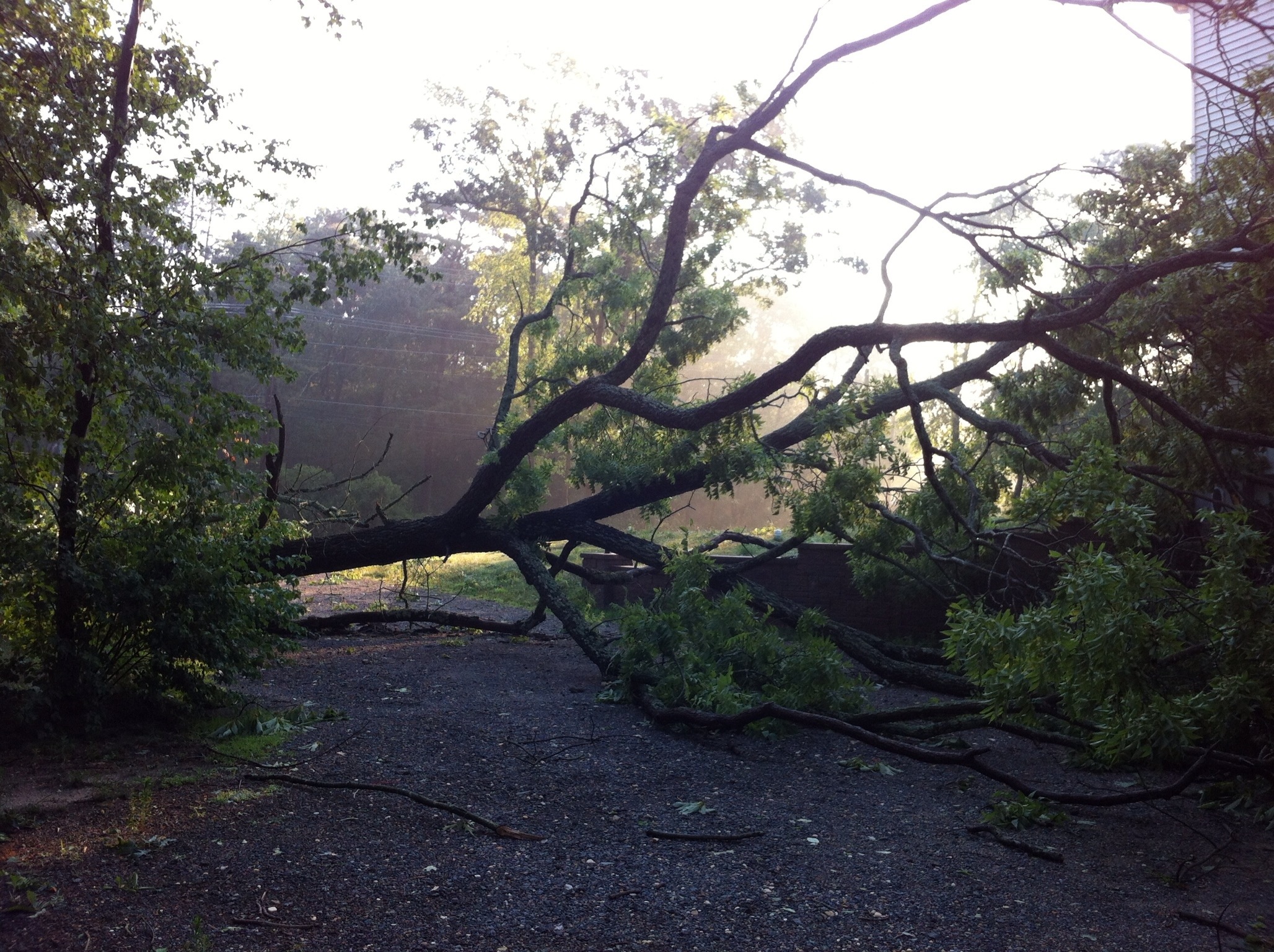 Needless to say, it has thrown our community into a tail spin. None of us knew it was coming so we did not prepare for the storm in any way.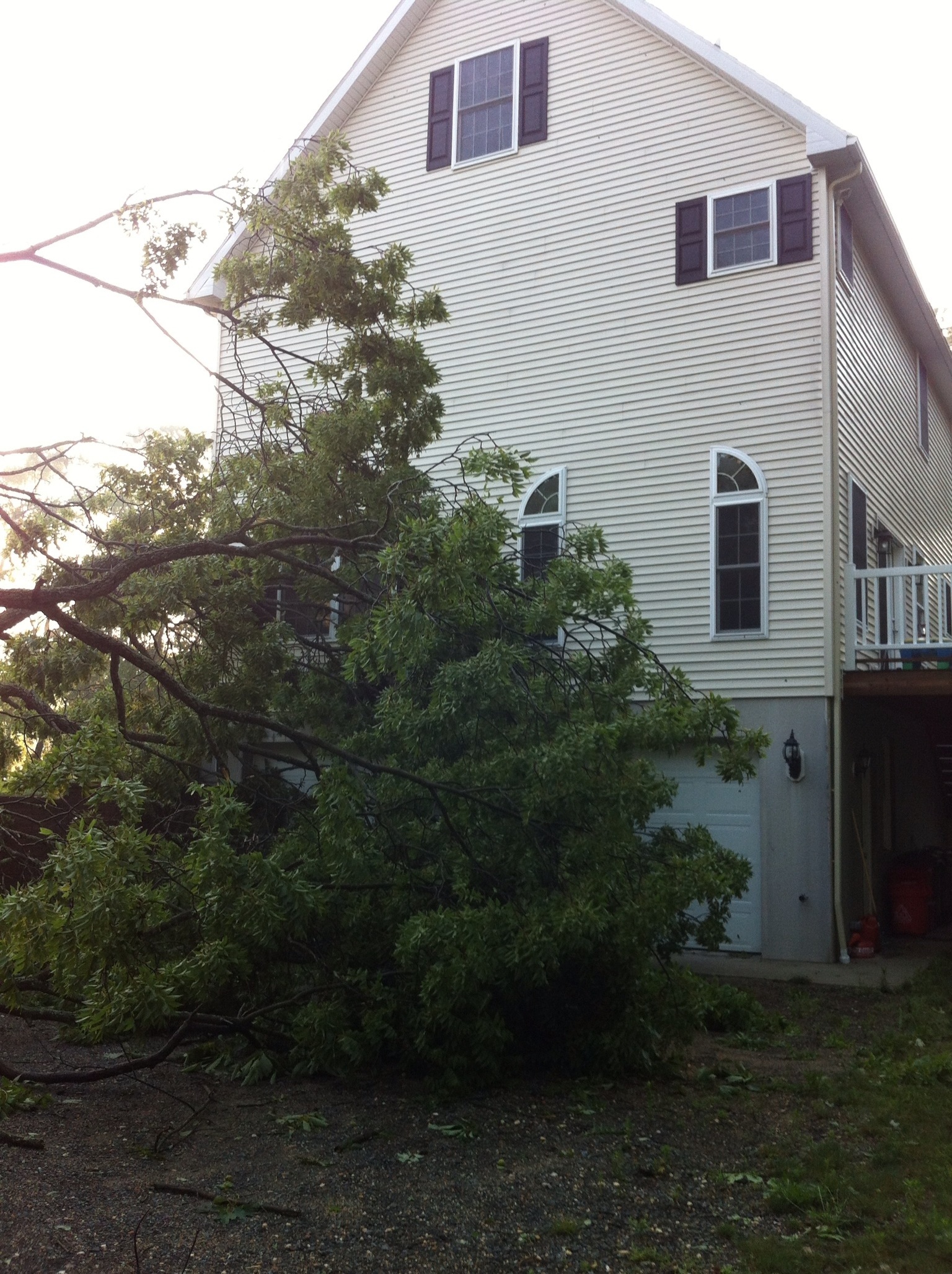 As I have said before, Mark and I were struck with the fragility of life and the overwhelming reminder of God's grace in our lives.
Living without electricity with a family of eleven, two little dogs and a cat is tough to say the least, but as we head into the end of our fifth day, I have become aware of some good things about living without power.
Our kids have settled in now to life without video games, internet service and wifi. At first they were a quarrelsome lot. But as time wore on, they began to spend more time in creative play. They've built some pretty amazing lego creatures and some awesome play dough sculptures.
And the disagreements? They have slowed down too.
I have also noticed that our teenagers spend more time in the living areas of our home, and less time in their rooms. One of the reasons I really enjoy family devotions is because we are all together as a family relaxing together in the same room. Now, we have much more family time. The kids are just naturally more a part of family life.
The teens have learned that long card games with their brothers and sisters in the basement where it's cool are great fun!
We have a few voracious readers in our house, and we have a few who are not. Even those kids have begun to really enjoy reading.
Before we moved into our new home, we did not have television. I LOVED it. There was nothing that I missed about not having television. When we moved into this house, we were given a beautiful new flat screen, so we thought we'd try it a while. At this point, I think we'll shut it off again. We are so much better off without it.
There is something really nice about living with the daily rhythms of our world. We go to sleep when the sun goes down which is much earlier for us, and wake up to the sun rising. We hear the birds singing, and seem to notice and appreciate the gentle breezes more than we did before.
Milk stays nice and cold in the cooler covered with ice. The kids love raw milk yogurt with plain applesauce on top. Really cold chocolate milk is almost as yummy as ice cream. Cereal is easy, and lunch meat sandwiches taste really good.
Instant coffee tastes pretty good too!
Cold baths, albeit painful, are very refreshing. 🙂
I hope all of you can find some blessings amidst the storms in your lives to thank God for too.
He is so good to us!
…
And perhaps this doesn't apply, but before I close, I just want to say that there's not a day that goes by or an activity that we share as a family when I am not wishing that our girls waiting in China were here with us. How I long to share our lives with them. How I long to begin the process of their healing. How I long to love them. Oh how I long to introduce them to the Savior!
We need to be in China in ten weeks!
Thank you, Lord, for making a way even when I can't see one.
God bless you, precious friends!