By God's grace, we will travel in about five weeks.
Wow.
When we began this journey to our sweet daughters in China, we had no idea how far it would take us…spiritually. I knew we would travel across the world to bring the girls home, but I had no idea how following God's call in our lives would change our hearts.
God has grown our faith in ways that are beyond my ability to explain.
He has humbled us.
We have given ALL of our "security" and yet are more at peace than we have ever been.
God has shown us that He is intricately working in the details of our lives. On several occasions we have been down to nothing in our bank account and yet have still been days away from payday. Every time we reached the end of our resources, God miraculously provided for our needs and the needs of our family.
The LORD your God has blessed you in all the work of your hands. He has watched over your journey through this vast desert…the LORD your God has been with you, and you have not lacked anything. ~ Deuteronomy 2:7
I share this with you only because I want it to be clear that God does not require us to be self sufficient to be used for His glory.
Self sufficiency is a concept of the world. It is not God's requirement.
God calls us to go. He is looking for our yes. The rest is up to Him.
How do we solve the world orphan crisis? How do we bring the children home?
By faith. We bring them home by faith.
1Now faith is being sure of what we hope for and certain of what we do not see. 2This is what the ancients were commended for.

3By faith we understand that the universe was formed at God's command, so that what is seen was not made out of what was visible.

4By faith Abel offered God a better sacrifice than Cain did. By faith he was commended as a righteous man, when God spoke well of his offerings. And by faith he still speaks, even though he is dead.

5By faith Enoch was taken from this life, so that he did not experience death; he could not be found, because God had taken him away. For before he was taken, he was commended as one who pleased God. 6And without faith it is impossible to please God, because anyone who comes to him must believe that he exists and that he rewards those who earnestly seek him.

7By faith Noah, when warned about things not yet seen, in holy fear built an ark to save his family. By his faith he condemned the world and became heir of the righteousness that comes by faith.

8By faith Abraham, when called to go to a place he would later receive as his inheritance, obeyed and went, even though he did not know where he was going. 9By faith he made his home in the promised land like a stranger in a foreign country; he lived in tents, as did Isaac and Jacob, who were heirs with him of the same promise. 10For he was looking forward to the city with foundations, whose architect and builder is God.

11By faith Abraham, even though he was past age—and Sarah herself was barren—was enabled to become a father because he considered him faithful who had made the promise. 12And so from this one man, and he as good as dead, came descendants as numerous as the stars in the sky and as countless as the sand on the seashore. ~ Hebrews 11:1-12
It is by faith that these children come home. Oh, that God would grow the faith of His people!
Someday I will share all the mountains God had to move to bring the girls home. Someday I will share how He moved every one.
But today I feel as though the Israelites must have felt as they stood facing the Red Sea with Pharaoh's great army in close pursuit.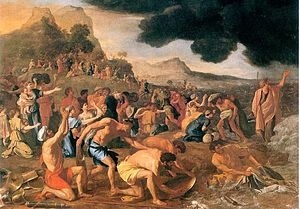 We stand with the trip to China directly in front of us with no more ability to make the journey than the Israelites had to cross the waters of the Red Sea. Looming dark and foreboding behind us is the prospect of a life alone for our China born daughters, with the dangers of human trafficking hovering over their already painful lives.
I read Moses' words.
13 Moses answered the people, "Do not be afraid. Stand firm and you will see the deliverance the Lord will bring you today. The Egyptians you see today you will never see again. 14 The Lord will fight for you; you need only to be still." ~Exodus 14:13,14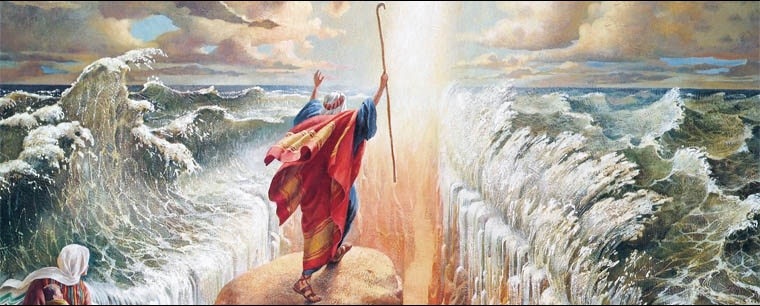 I know that just as God parted the Red Sea for the Israelites, He is parting the waters for us too, to arrive in China just in time to rescue our girls.
Are we beyond ourselves? Absolutely.
And that is exactly where God wants us to be.
We will stand in faith just as Moses did when all looked hopeless and trust Him to part the waters for these precious girls.