Dr. Davidson is trying to fit Evangeline in for surgery soon. With the Holidays quickly approaching, and a medical conference on his schedule as well, he doesn't have as many slots for surgery, and he is really booked up.
She may even have to wait until January 3. This is a problem because her right foot is so out of alignment that she walks on the ankle, and it is nearly impossible to keep sores from forming, but he cannot operate if there is any sign of infection because he doesn't want to spread it. It is just one of those touchy things.
So, at the moment, we are praying for no signs of infection and a surgery date within the next couple of weeks.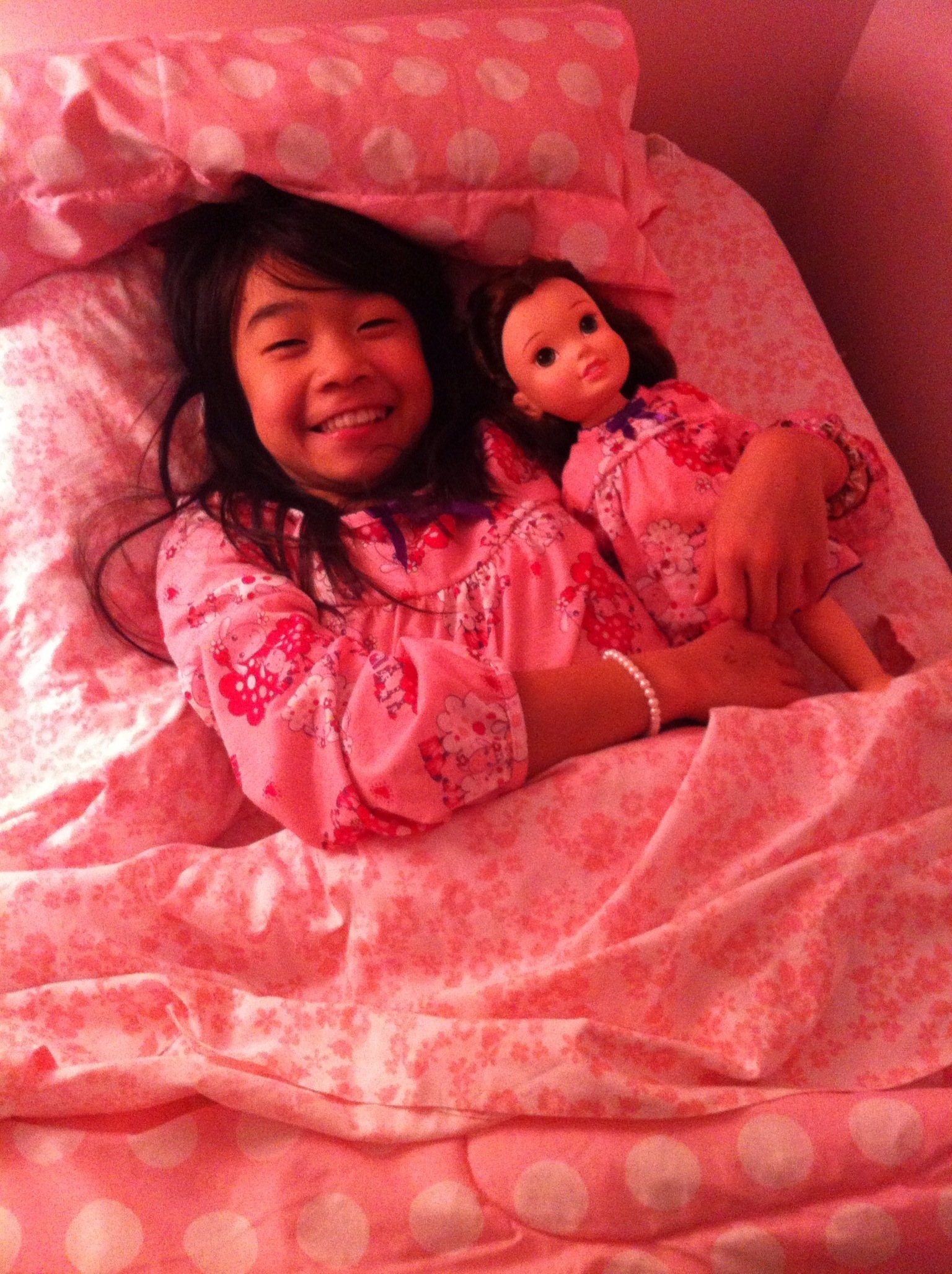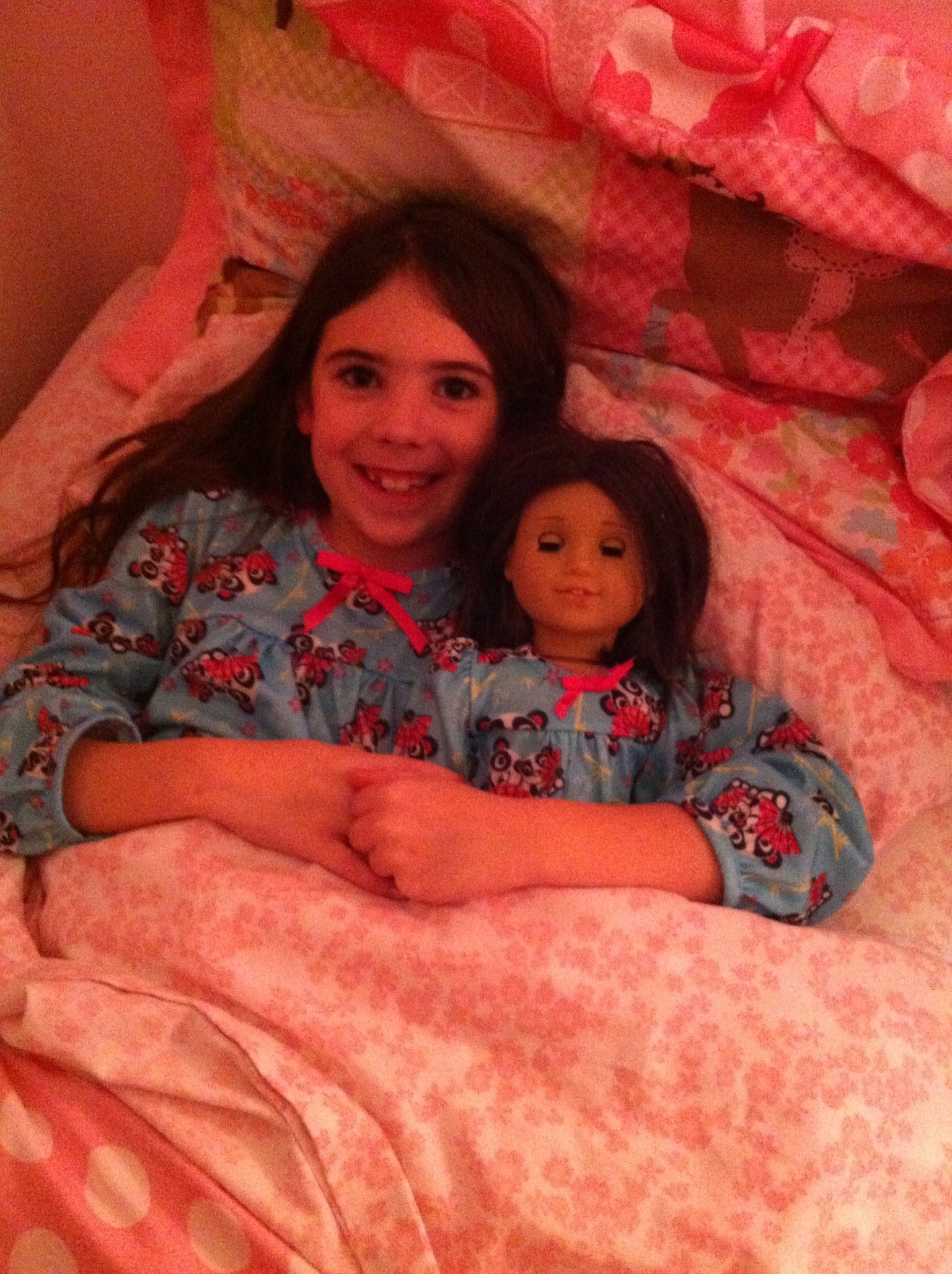 I thought the girls looked so sweet tonight when I prayed with them that I took their pictures. Eliza has a nightgown too that matches her doll, but she didn't want me to take her picture.
Here she is tonight during our bedtime routine. Mark and I always go in together to pray with the girls and kiss them goodnight.
Cappuccino, our kitty, always comes with us.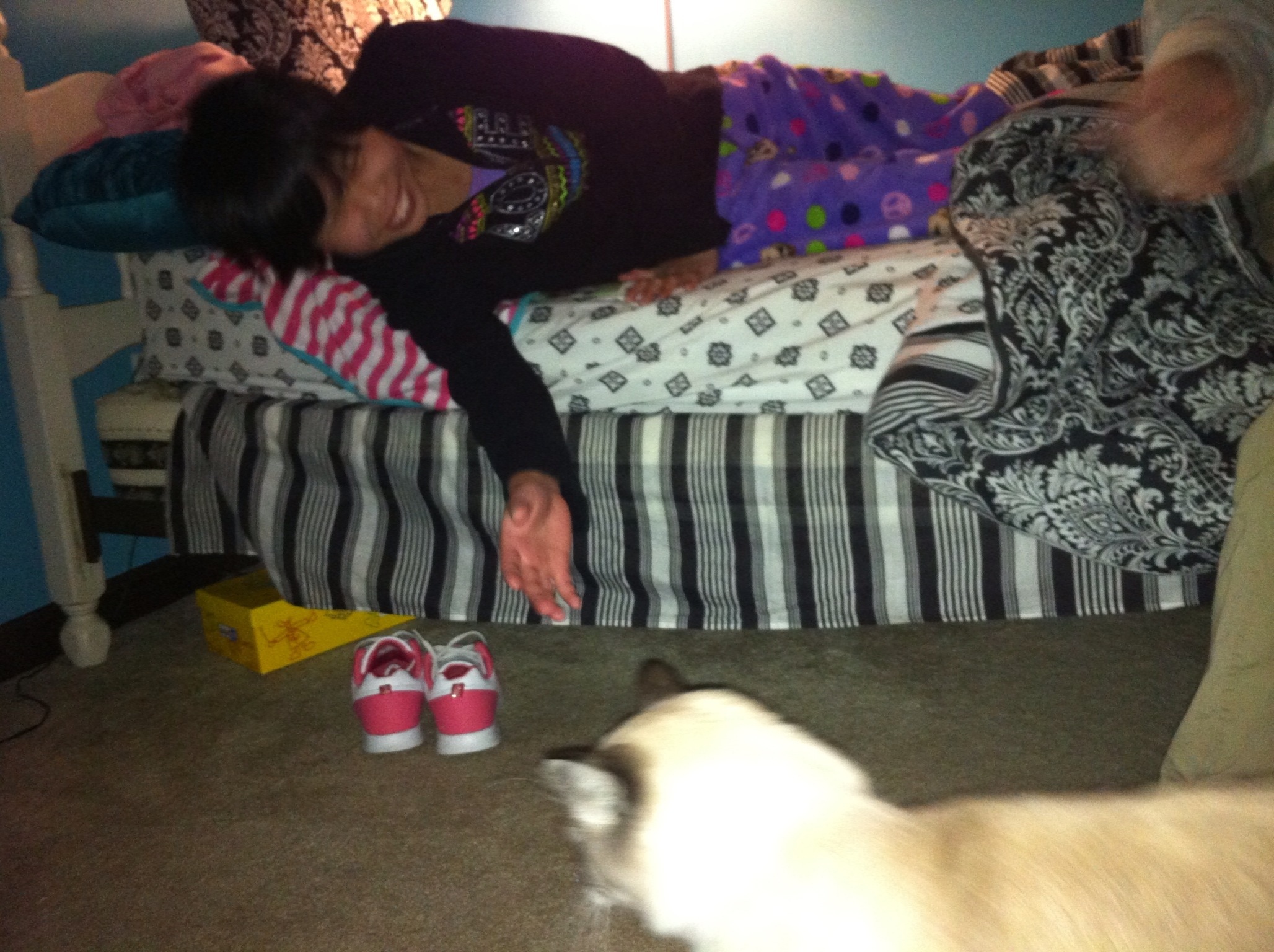 Eliza always tries to get her to sit on her bed, but she always goes underneath the bed.
We chat a little, pray and kiss the girls, and then we wave and walk out, and Eliza always calls Mark back in to get the cat. We all laugh so hard about it all because it goes this way every single night.
It might seem like a silly routine, but Eliza enjoys it so much.
Tonight I asked her if I could take a picture and she said yes!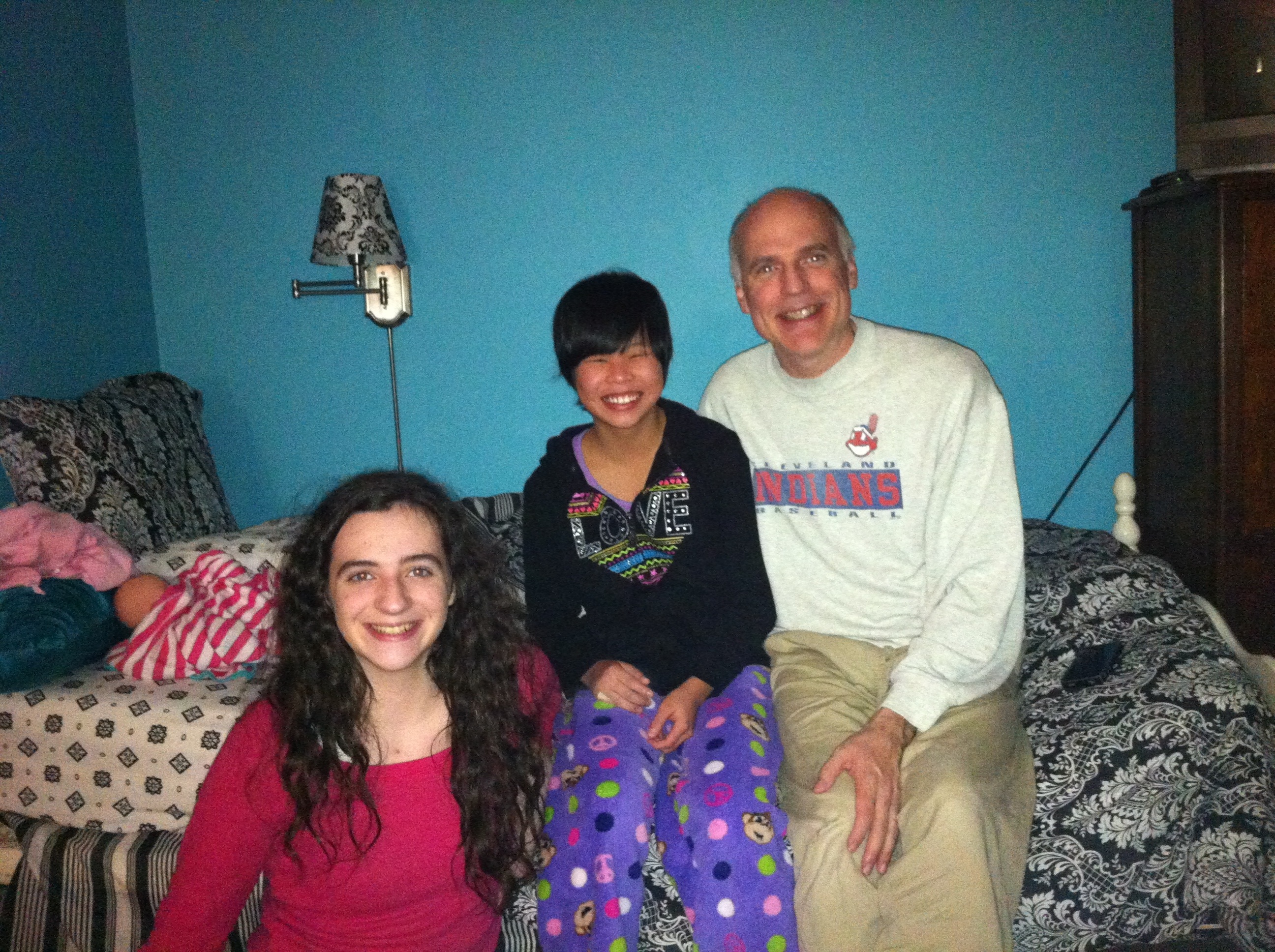 Today was Mark's Birthday, and Eliza made him a card.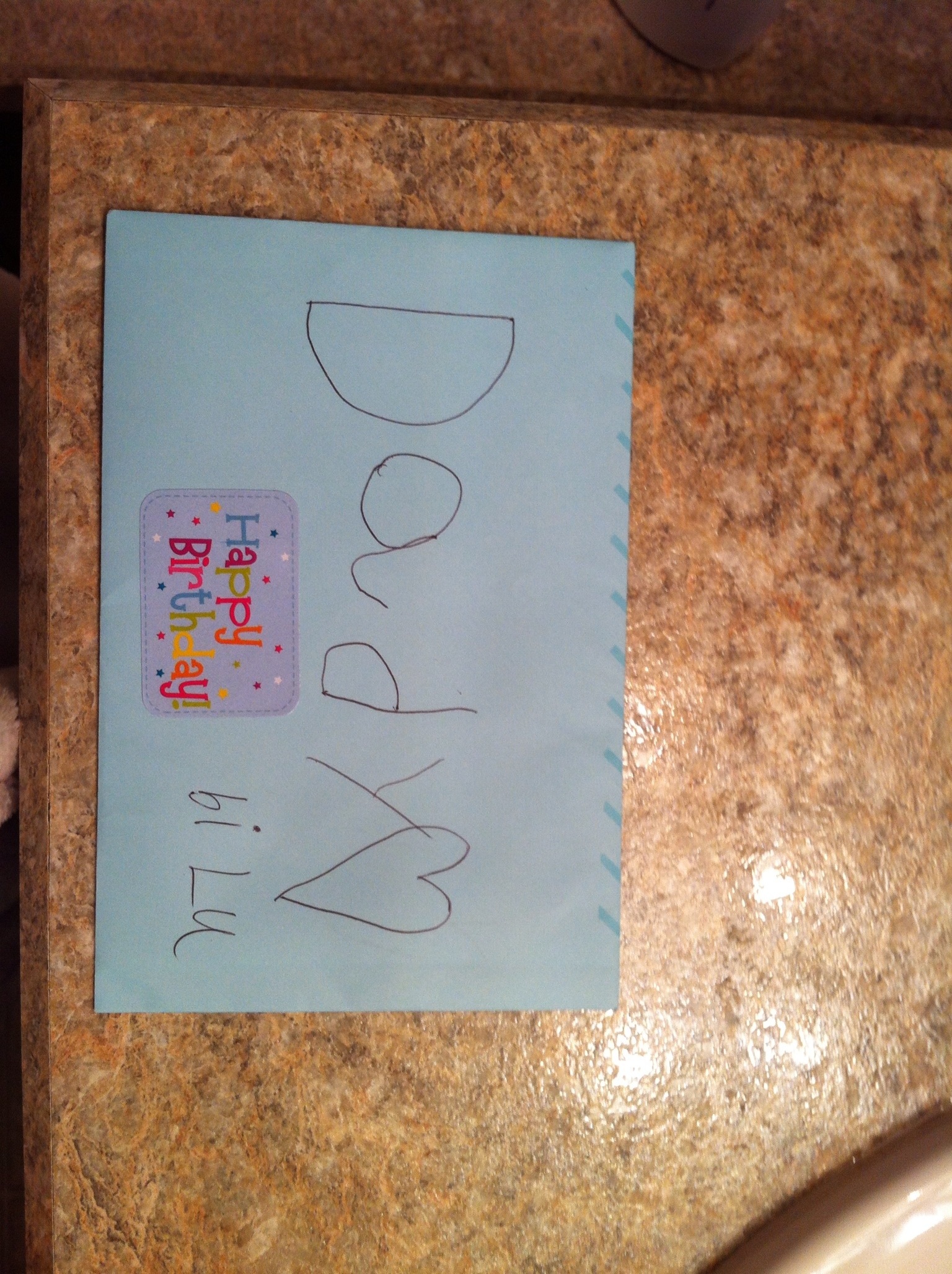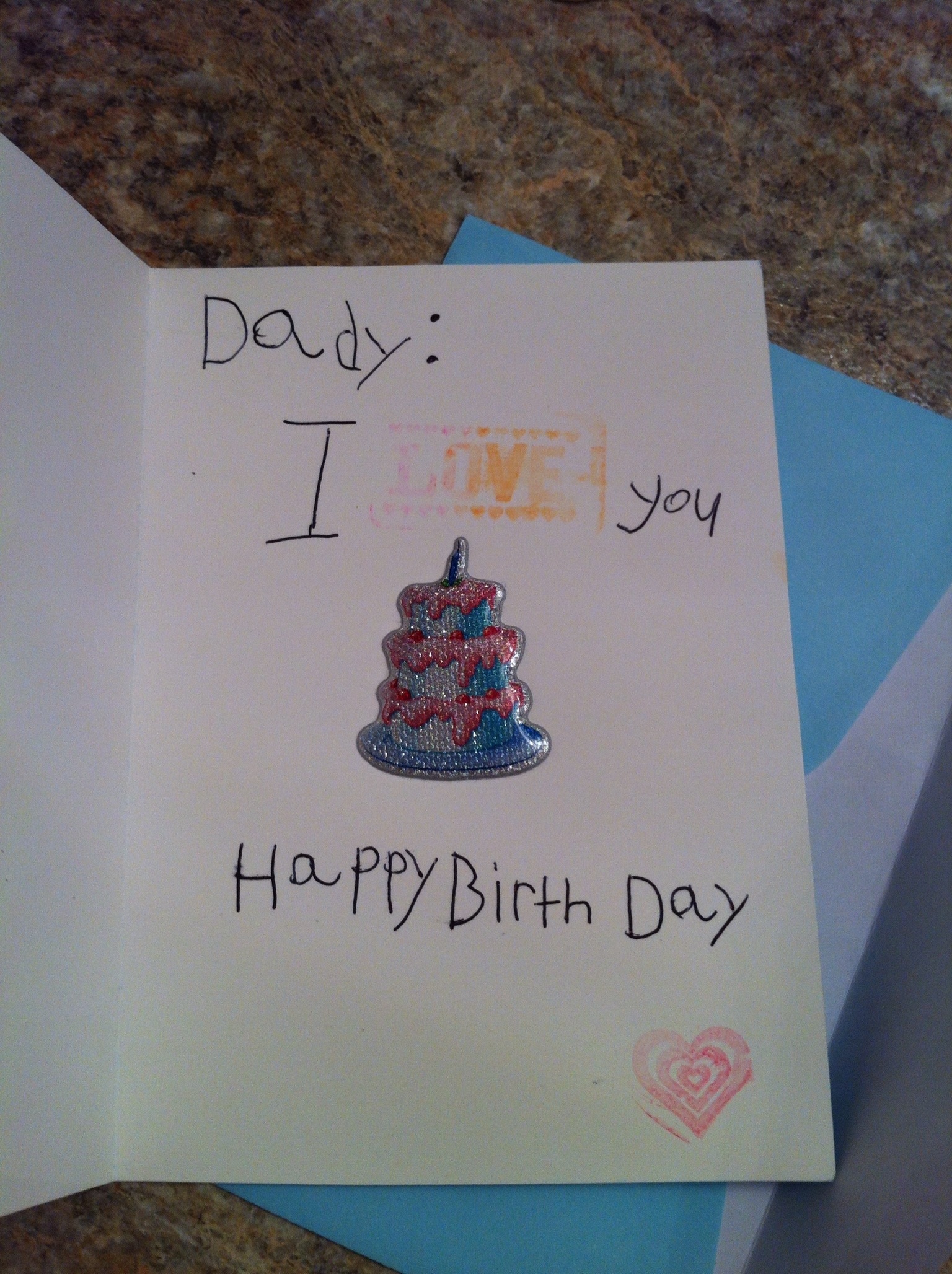 After we tuck her in at night with her baby doll by her side, she writes on her papers, and uses the new stamp set my parents got her. I think she is very creative, and I think the card she made for her Dad is just beautiful.
I am just amazed at how good the girls are doing. They are just so very dear and are blossoming with the love of a mom and a dad, and all their brothers and sisters.
My eyes well up with tears so many times a day when I think of what God has done in their lives and in ours.
I keep thinking of that line in Amazing Grace, I once was lost but now I'm found…
And I know the hymn is talking about salvation in Christ, but these precious girls lives have, indeed, been redeemed, and by God's grace we pray that the day will come when Jesus redeems their precious souls as well.
Blessings!