Pastor Paul is the teaching pastor at a church in New Jersey.
But this blog isn't about Pastor Paul. It's not really about my life or our precious children, and it definitely isn't about gardening, although I do pray that in some way I am a gardener.
It is about what God is doing in my life, in my little garden so to speak, and I pray that, on a broader spectrum, it reflects what God is doing globally in a world where so many do not know Him.
I hope that this blog stands as evidence that God is living and moving and working in the world today, that we can know Him, count on Him, and trust Him with the very deepest yearnings of our hearts.
I pray that it speaks of the reality of God.
He is real.
Indeed, there is nothing more real. He is vibrant, everlasting, and intricately involved in the details of our days.
And He is longing for you to know Him and to do the miraculous in your life.
So many of you have followed our story, God's story, about how He brought Eliza and Evangeline home from the other side of the world, how He rescued them from a life on the streets of Ch*na and saved them from existing on the perimeters of a society which fourteen short years ago so carelessly discarded them. You have watched Him provide every penny we needed to bring them home in a few short months.
You have watched Him do the miraculous in our lives.
We have welcomed you into our lives for one reason only, that you may come to know God in a way you never have before. We have welcomed you into our lives for God's glory.
With that in mind, I want to share a few things with you.
I have decided to expand my blog a bit. For one thing, I am adding a page called Pastor Paul's Page. You can access this page from the tab on the top of my blog. On it, I have provided a link to many of Pastor Paul's sermons.
Pastor Paul is a gifted speaker and teacher. He opens up the word of God with wisdom and clarity and relates it to the world around us with compelling candor and conviction.
He is easy to listen to. Often I listen to his sermons on my phone while I'm doing the dishes or folding laundry. His sermons are inspiring and often feed my soul and encourage me to continue this narrow walk with God.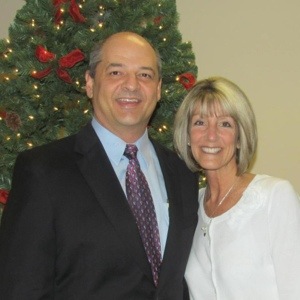 If you know Jesus, I invite you to listen and grow in wisdom as you deepen your relationship with the Savior.
If you don't know Him, I implore you to listen as Pastor Paul shares from God's word and be encouraged. Deep within all of us is a desire to know and fellowship with our creator. Perhaps you've felt that longing deep within you, or perhaps it is a hope for something more, for meaning and purpose in your life.
You were created for eternity, for the miraculous.
It is my prayer that you would come to know your Heavenly Father.
10 then know this, you and all the people of Israel: It is by the name of Jesus Christ of Nazareth, whom you crucified but whom God raised from the dead, that this man stands before you healed. 11 Jesus is

"'the stone you builders rejected,
which has become the cornerstone.'[a]

12 Salvation is found in no one else, for there is no other name under heaven given to mankind by which we must be saved." Acts 4:8-12
Click on the links below and be inspired!
Blessings!
Sermon Links
Mary rejoices because of God's power to change the unchangeable.
Jacob's trials in Haran teach us the Lord sends trials into our lives to test our commitment and to refine us to me more like Jesus.
The lesson of thankfulness is taught to us by the Savior in the healing of the ten lepers in Luke 17:11-19. We can learn about our need to give thanks to God for all of his blessings.
What Should We Do When Disaster Strikes? A Righteous Response to Hurricane Sandy
This sermon is titled "What Should You Do When Disaster Strikes?"
It's a question that we are all contemplating after the recent hurricane that affected our area, and I want us to gain God's perspective on this issue as a church family today.
What did God do for Jacob, and what does that teach us about the Destination Unknowns in our lives?
God's Presence in the Lonely Places of Life
Jacob's night with a stone for a pillow teaches us that God uses loneliness and isolation to speak to us in ways that would otherwise be missed.
The Church- Hope For the World
We are living in troubling times. As our nation drifts further away from our Christian foundation, as economic and international troubles worsen, we must remember that the Church of Christ, as it is reflected in local assemblies, is the only hope for this hopeless world.
Time Heals All Wounds and Other Lies We Believe About Conflict
Jacob and Esau teach us that broken relationships must be healed through confession and forgiveness in a way that honors both TRUTH in judgement and GRACE in forgiveness.
The Power of Transforming Grace – Lessons from Jacob and Esau
The story of Jacob's favor focuses on the question of our ability to be used by God, and demonstrates that the nature of His grace is completely independent of human effort.
America's Independence Day should cause Christians to reflect on the source of our freedom, and the support that is necessary to uphold it. The theme of this sermon is that Faith is the only Foundation that can support Freedom. Without Faith, Freedom fails.