Yesterday I took Evangeline up to Children's for her pre-op appointment.
At this point she is first on the schedule for Monday. Dr. Sutton will remove the bone in her spine, and then she'll go directly to the intensive care unit.
The doctor really isn't sure how long it will take him to get all of the bone out. It can be time consuming and tedious to carefully chip away the bone in the midst of the spinal column, right next to all the nerves. There is a risk of further damaging the nerves that provide function to the lower body, but the risk of not doing the surgery is greater than doing it.
When I asked him how long I should expect the surgery to take, he said to expect at least a half day, and then followed with, "I'm really not sure. As long as It takes me to do it."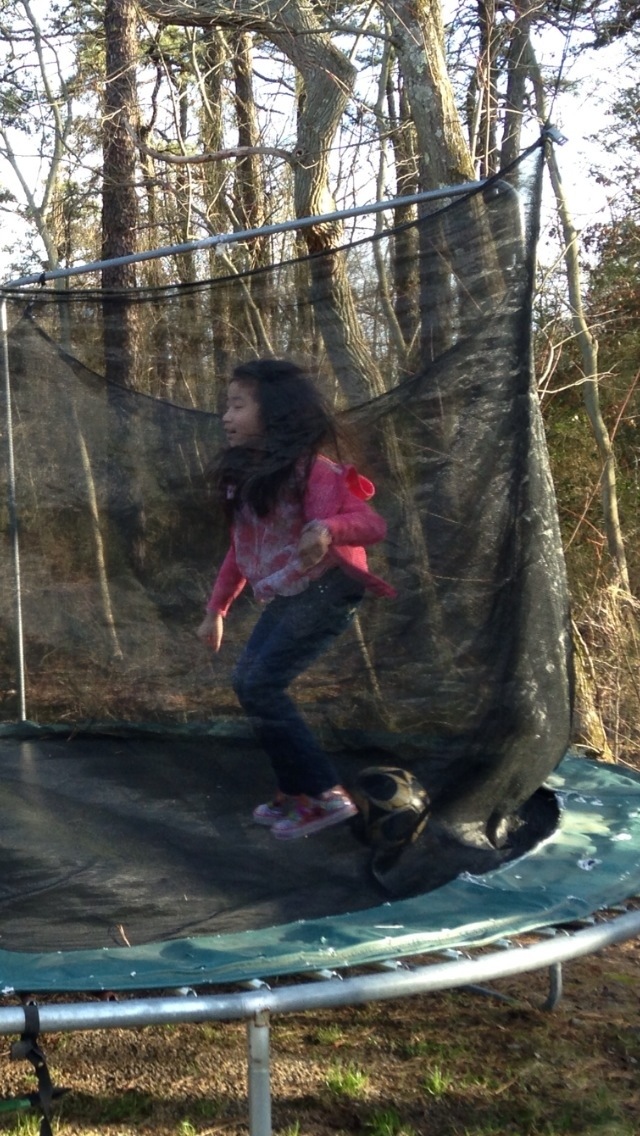 We have had a couple of beautiful, Spring-like days here in the northeast.
The kids have enjoyed being outside.
Eliza loves the dogs.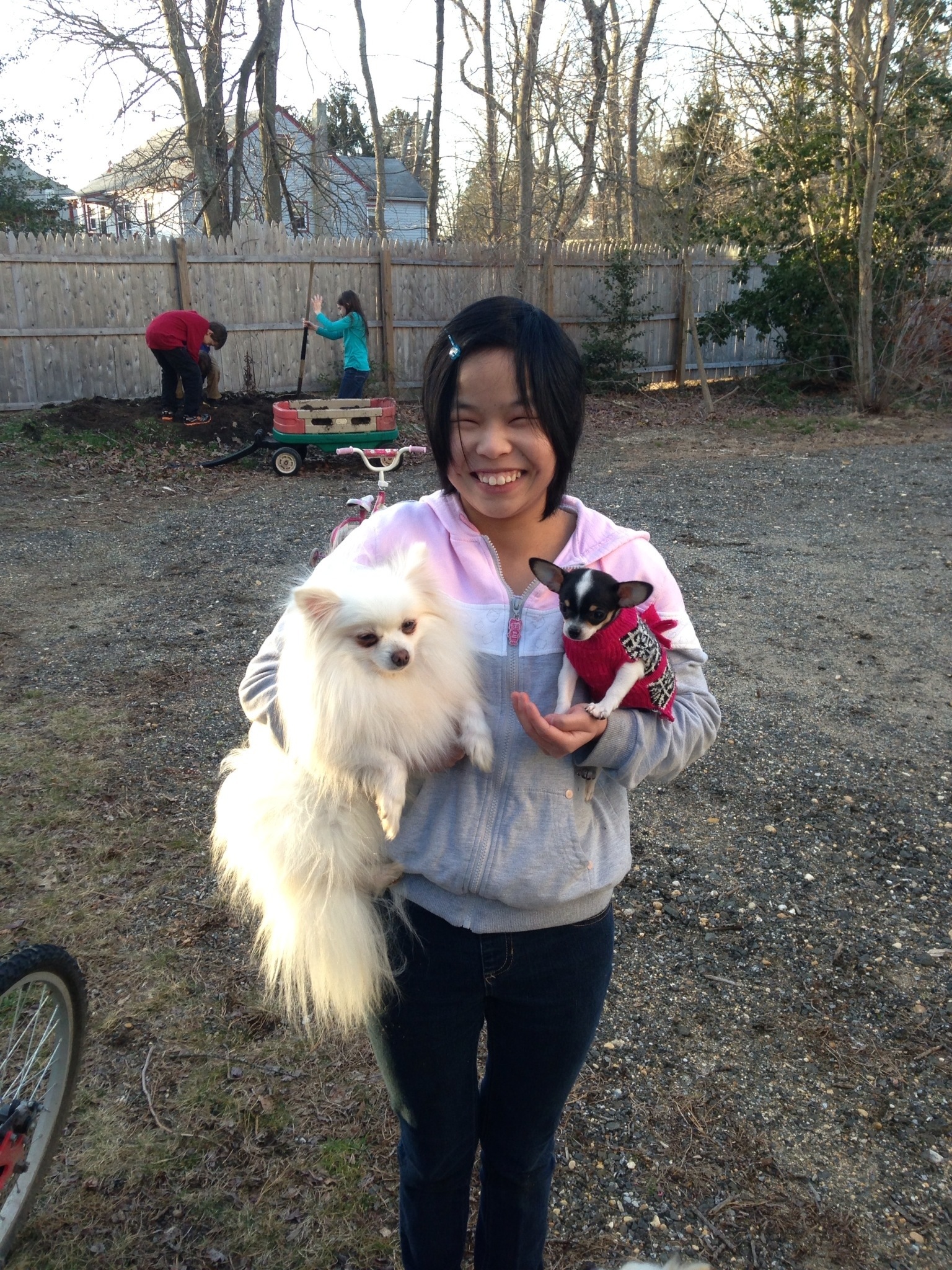 And Sophia is a little mother.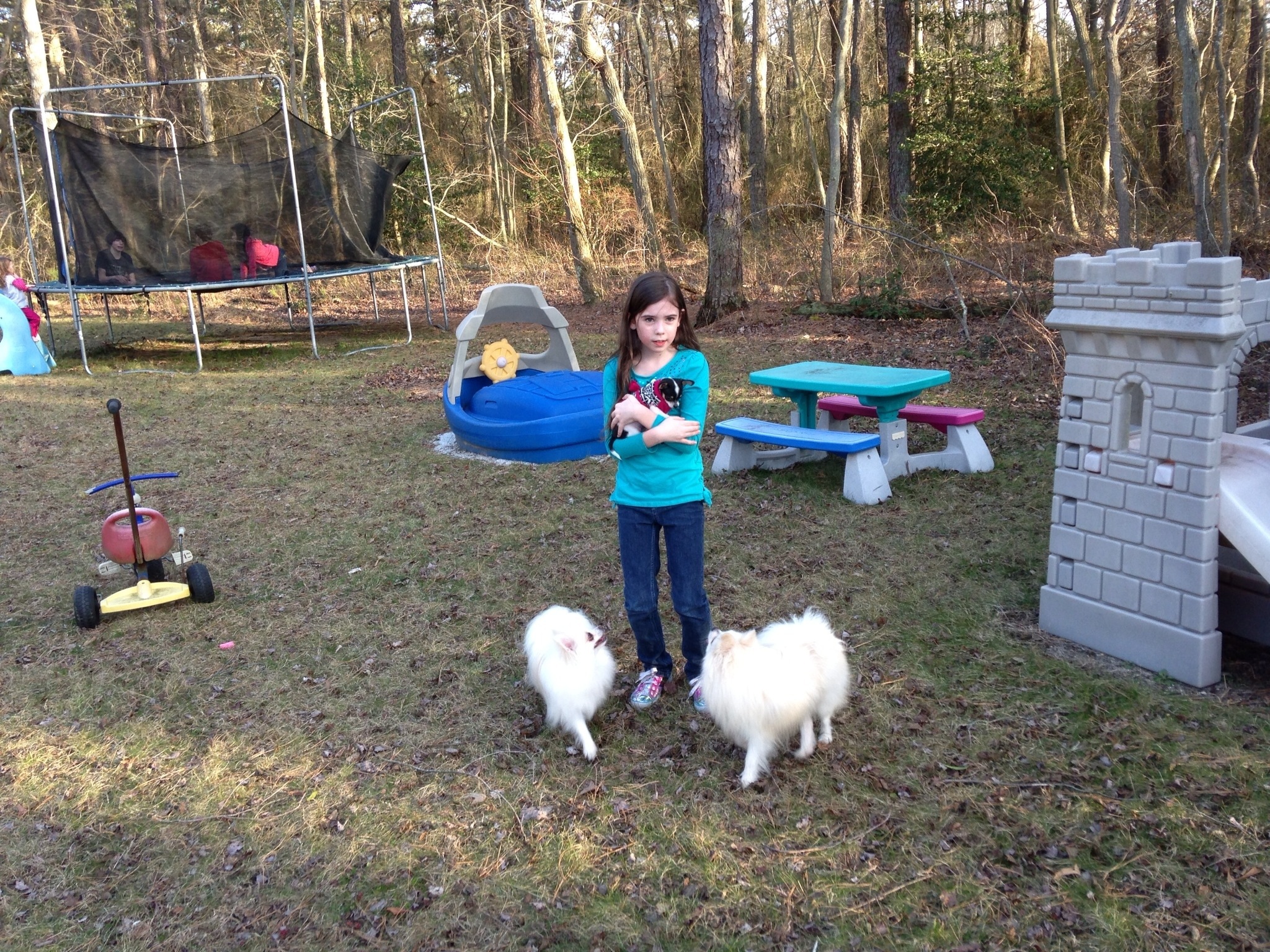 Olivia needed a little help with her smile. Isn't it great to have a brother at times like that?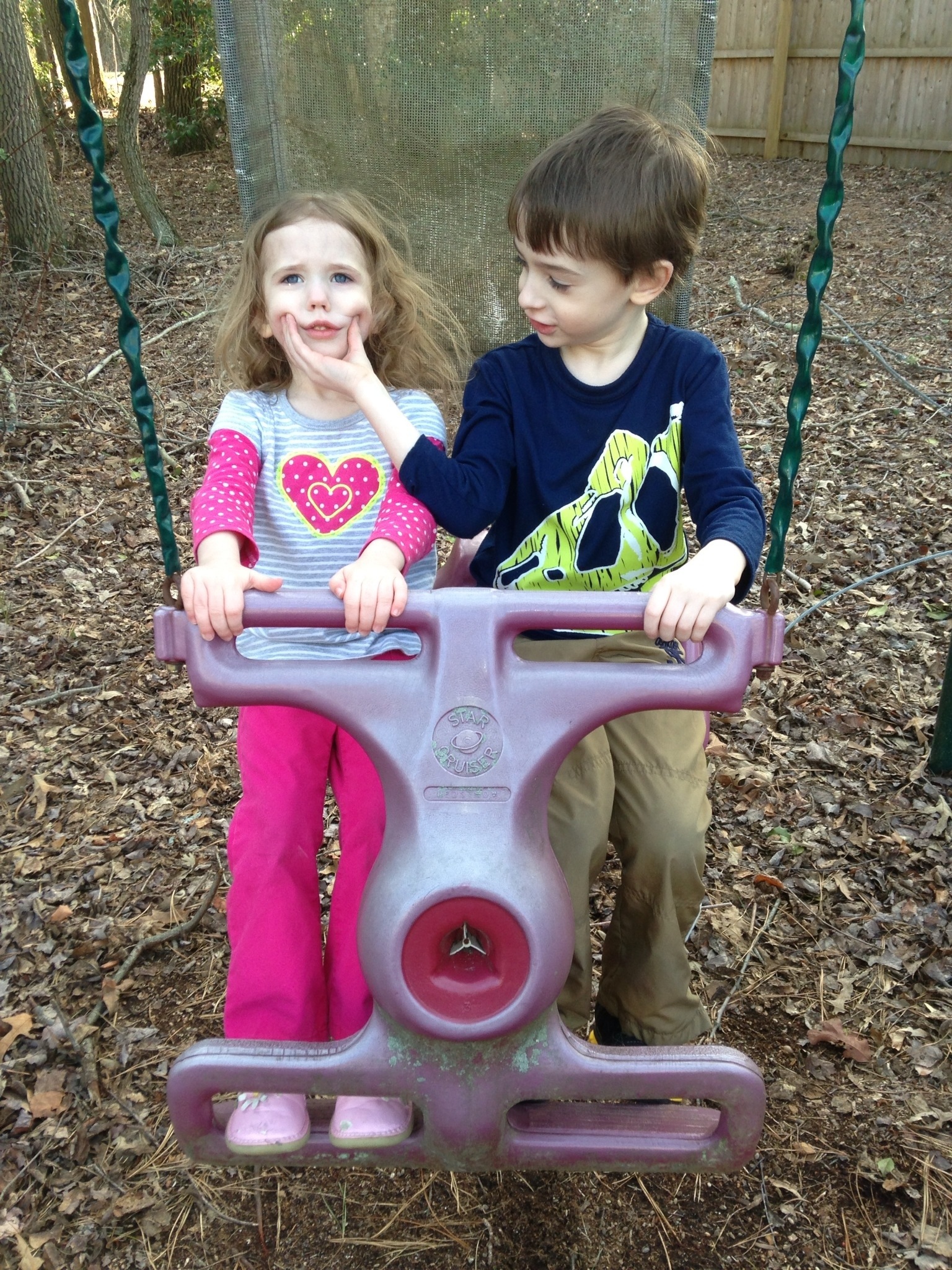 To those of you who have offered to donate items to the The Cross's auction, thank you so much! I will be contacting you if I haven't already. I hope to get it up and running in a couple of weeks. I would not need the items. You will ship them to the highest bidder directly.
Blessings!