Yesterday was cow appreciation day at Chick-fil-A.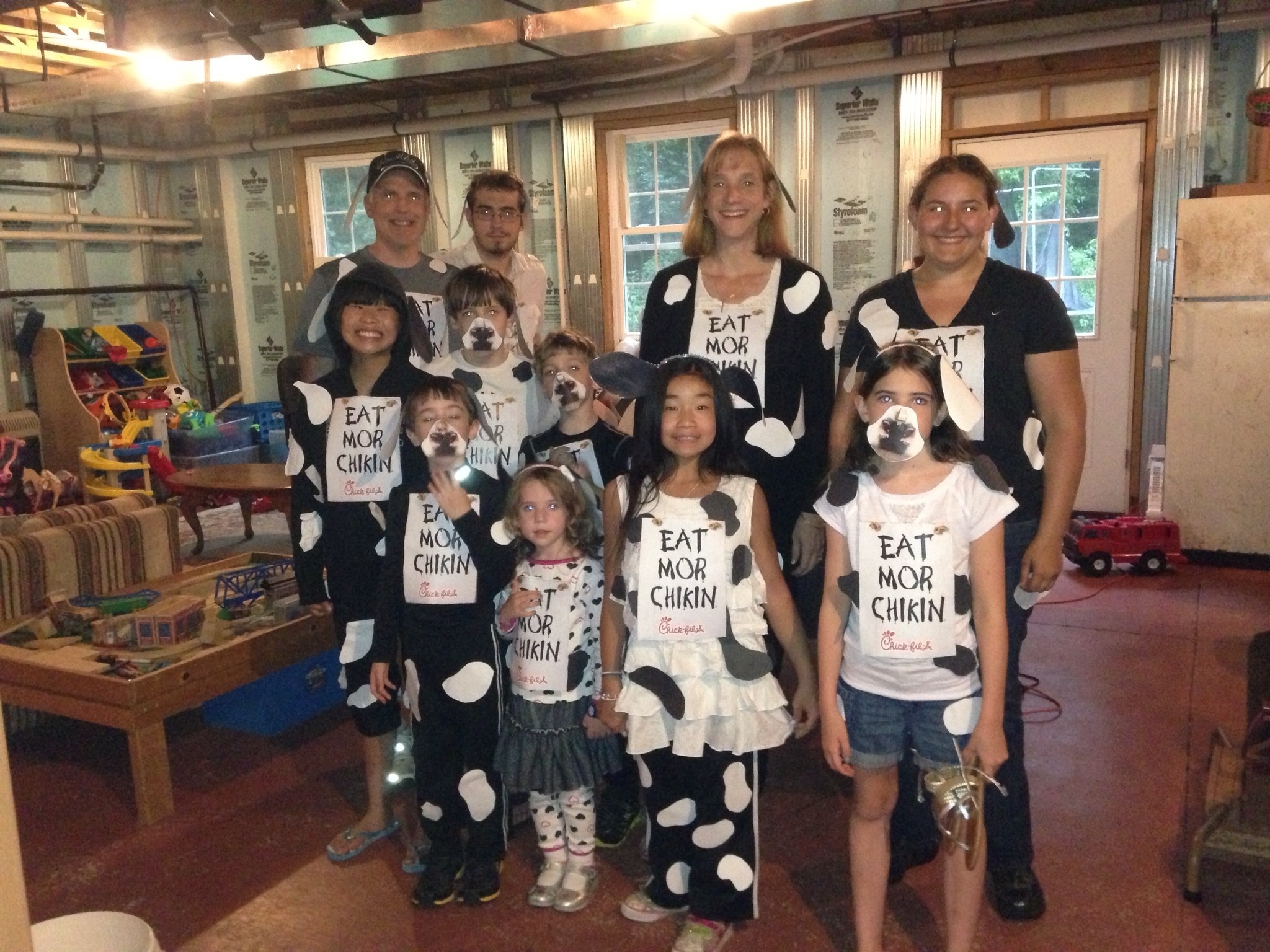 If you dressed as a cow from head to toe, you got your meal absolutely free.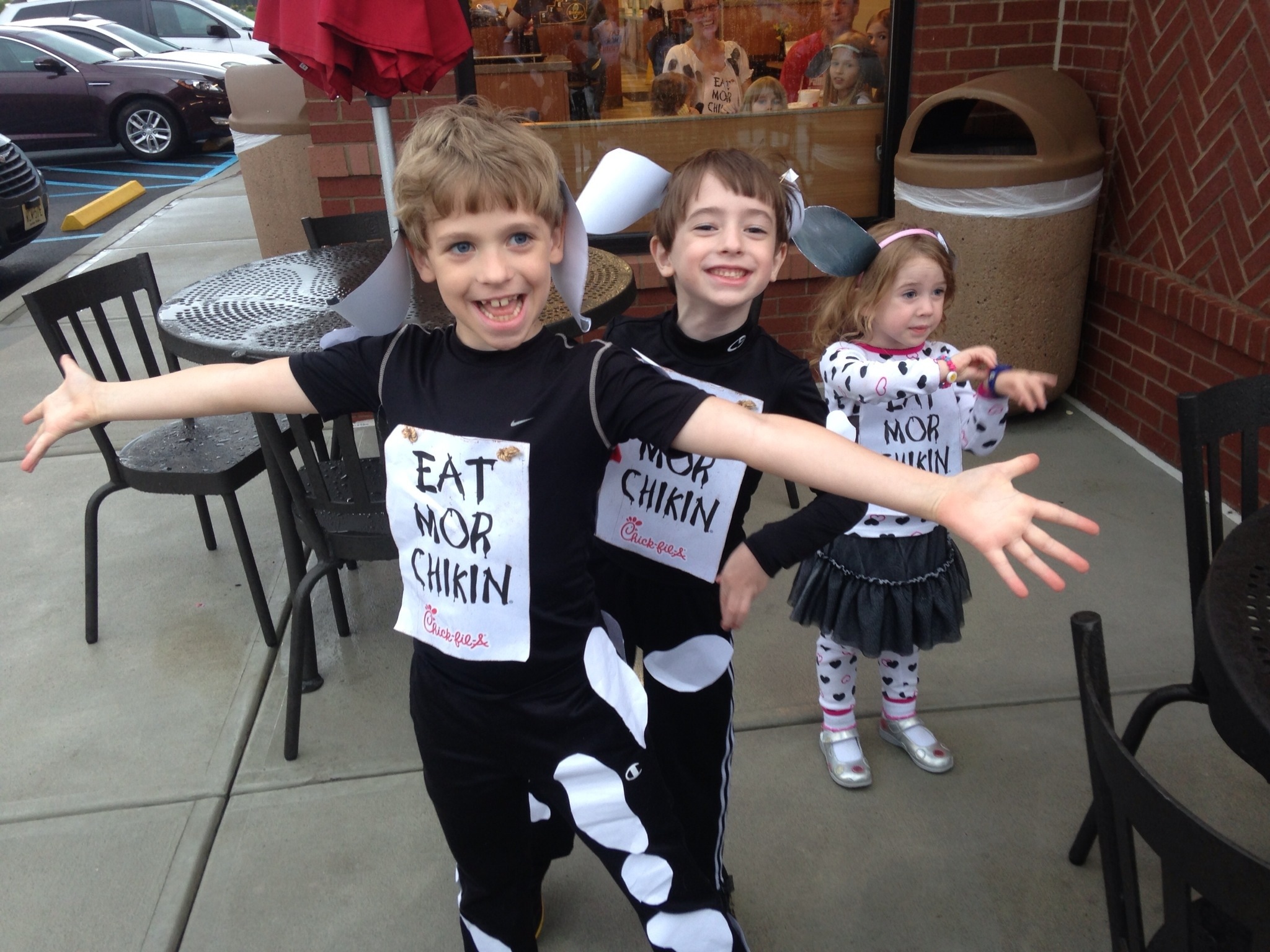 And for a family our size, that's a pretty decent piece of change.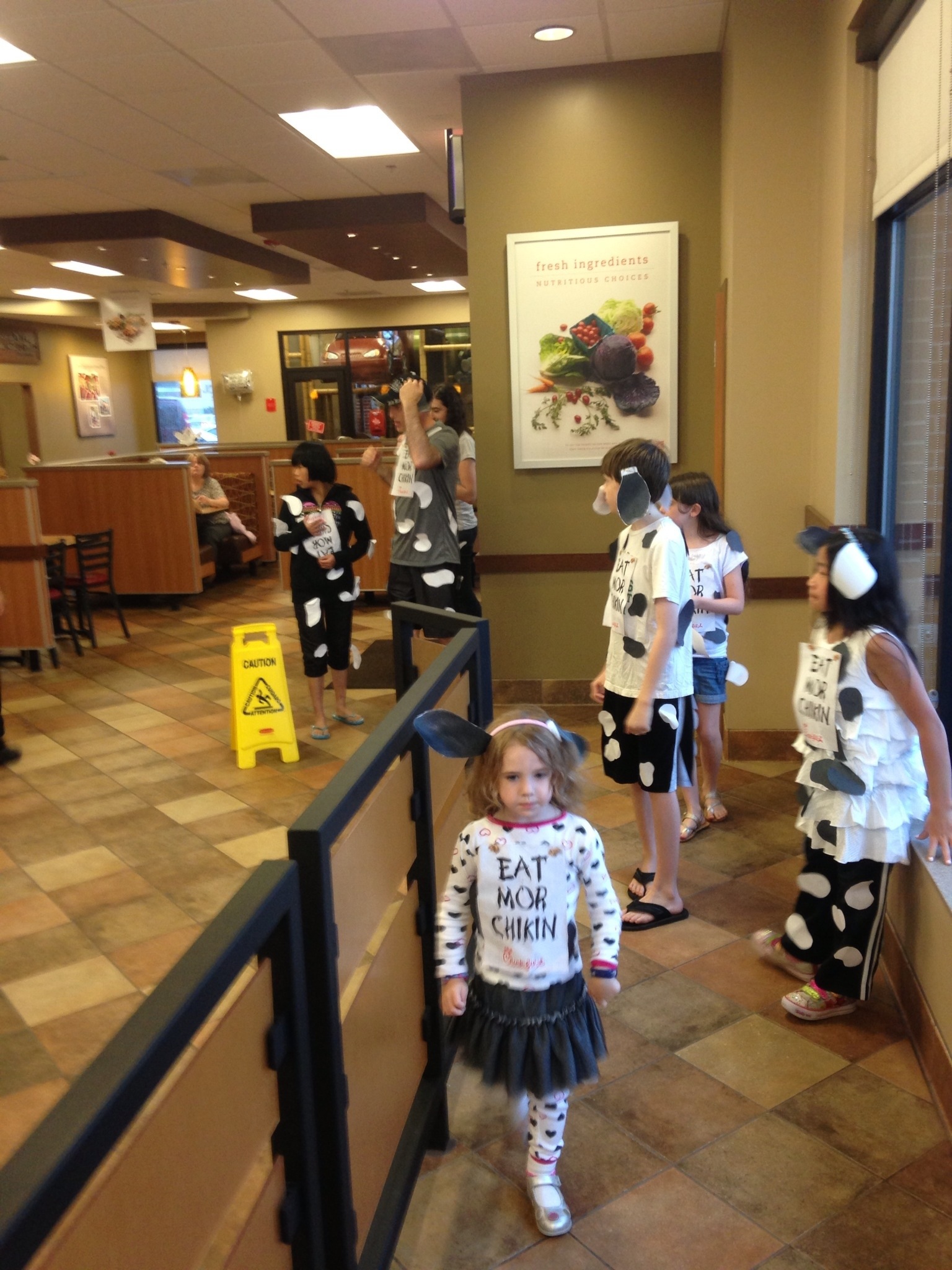 We had so much fun!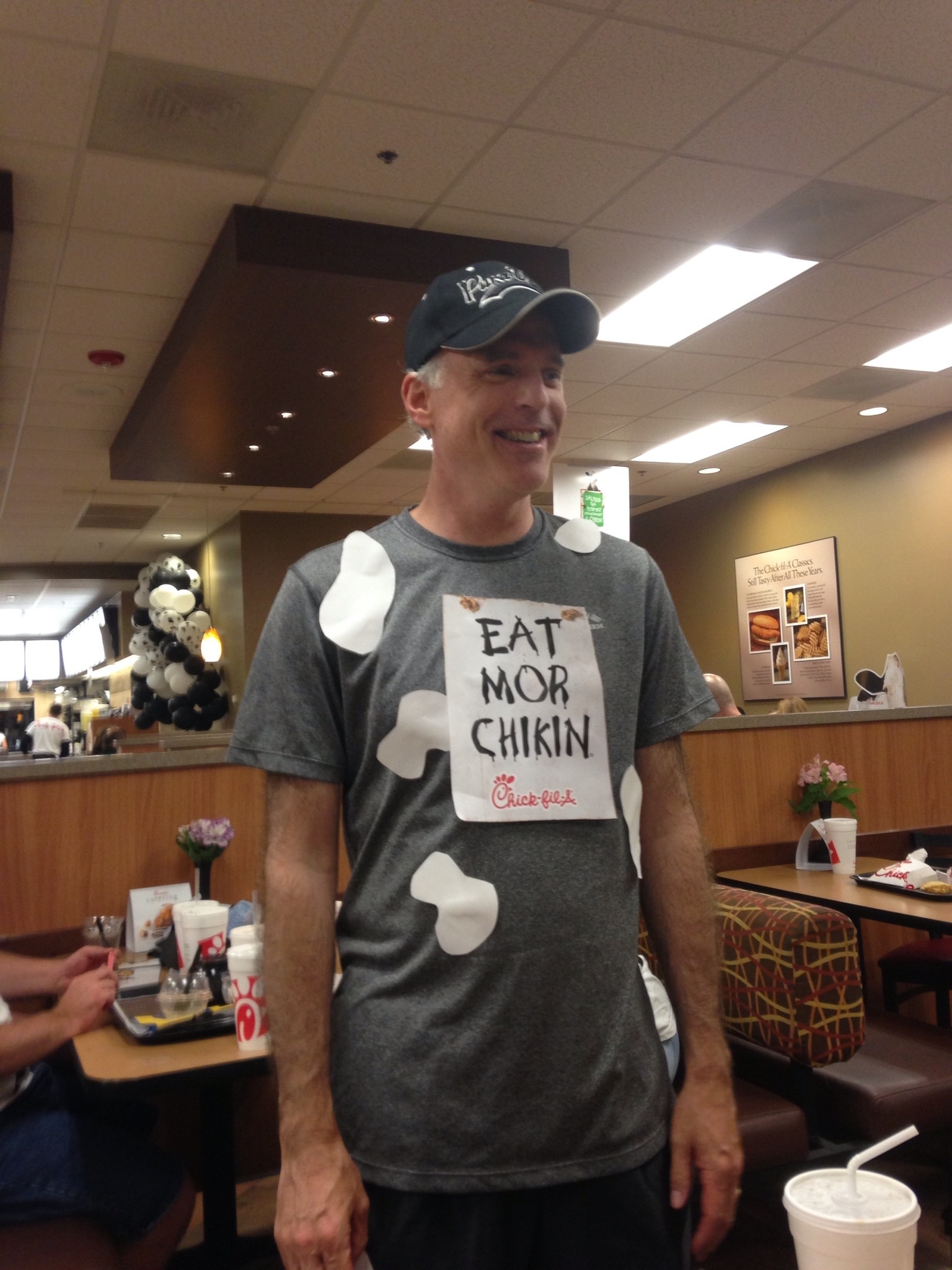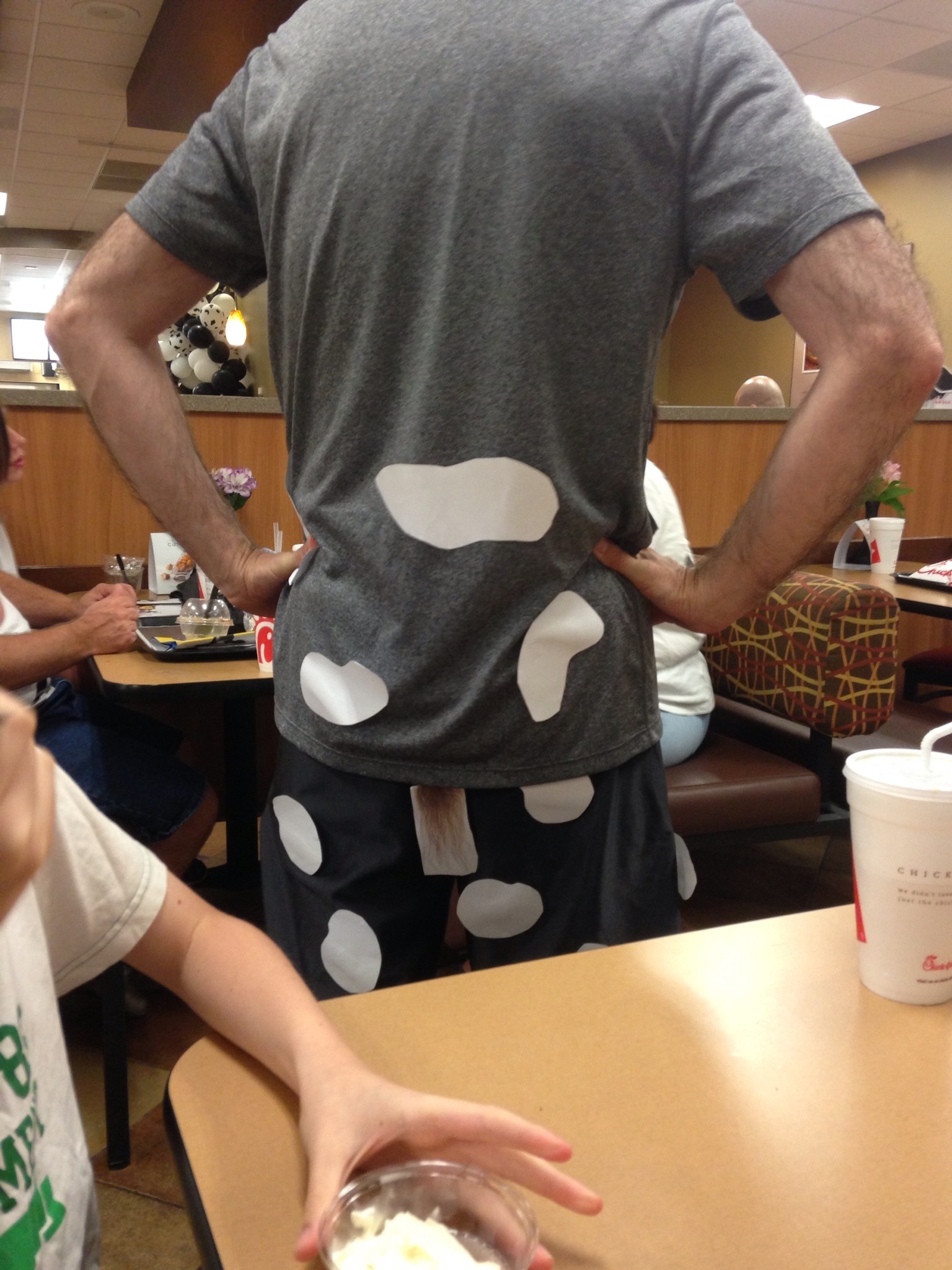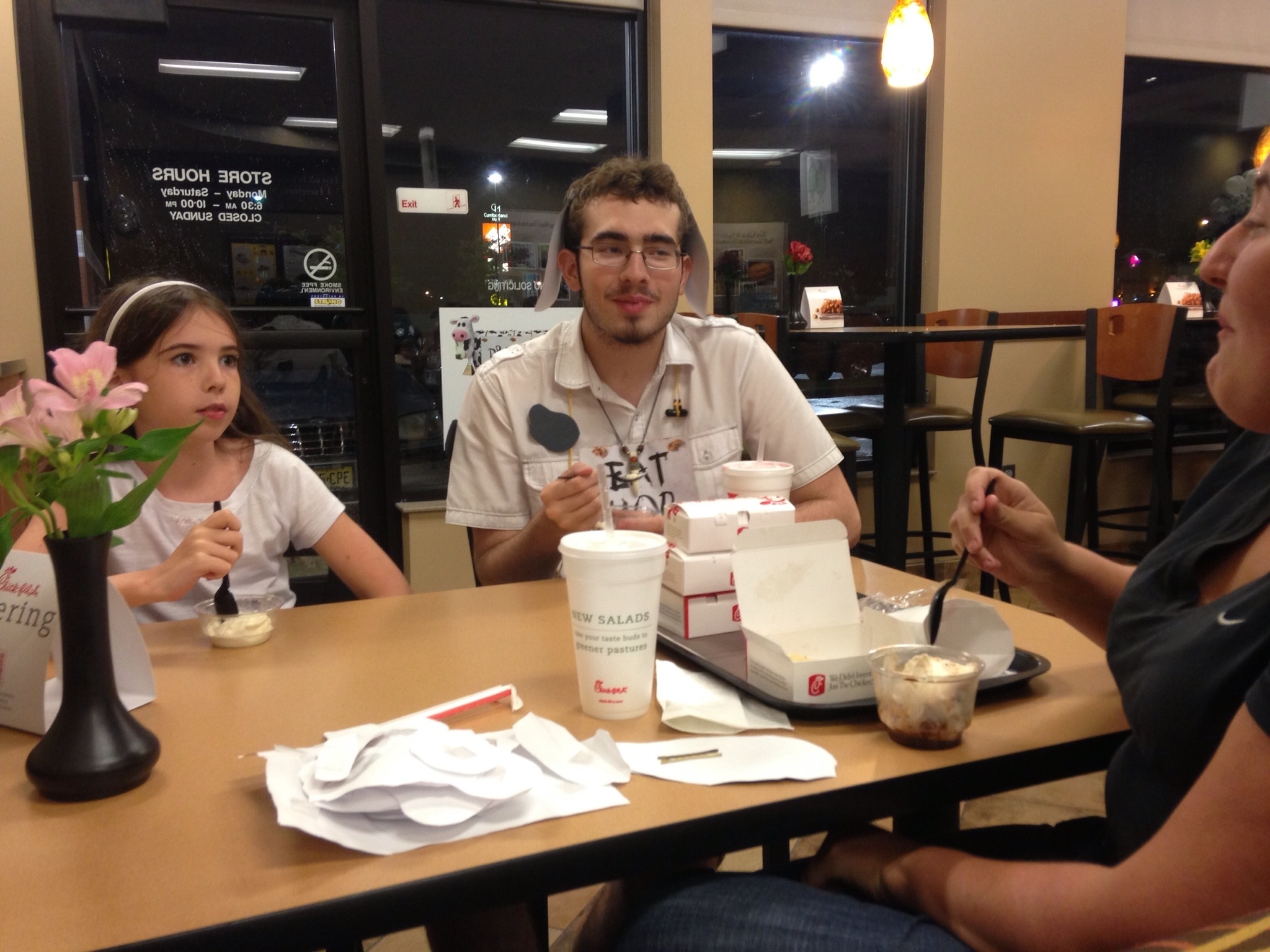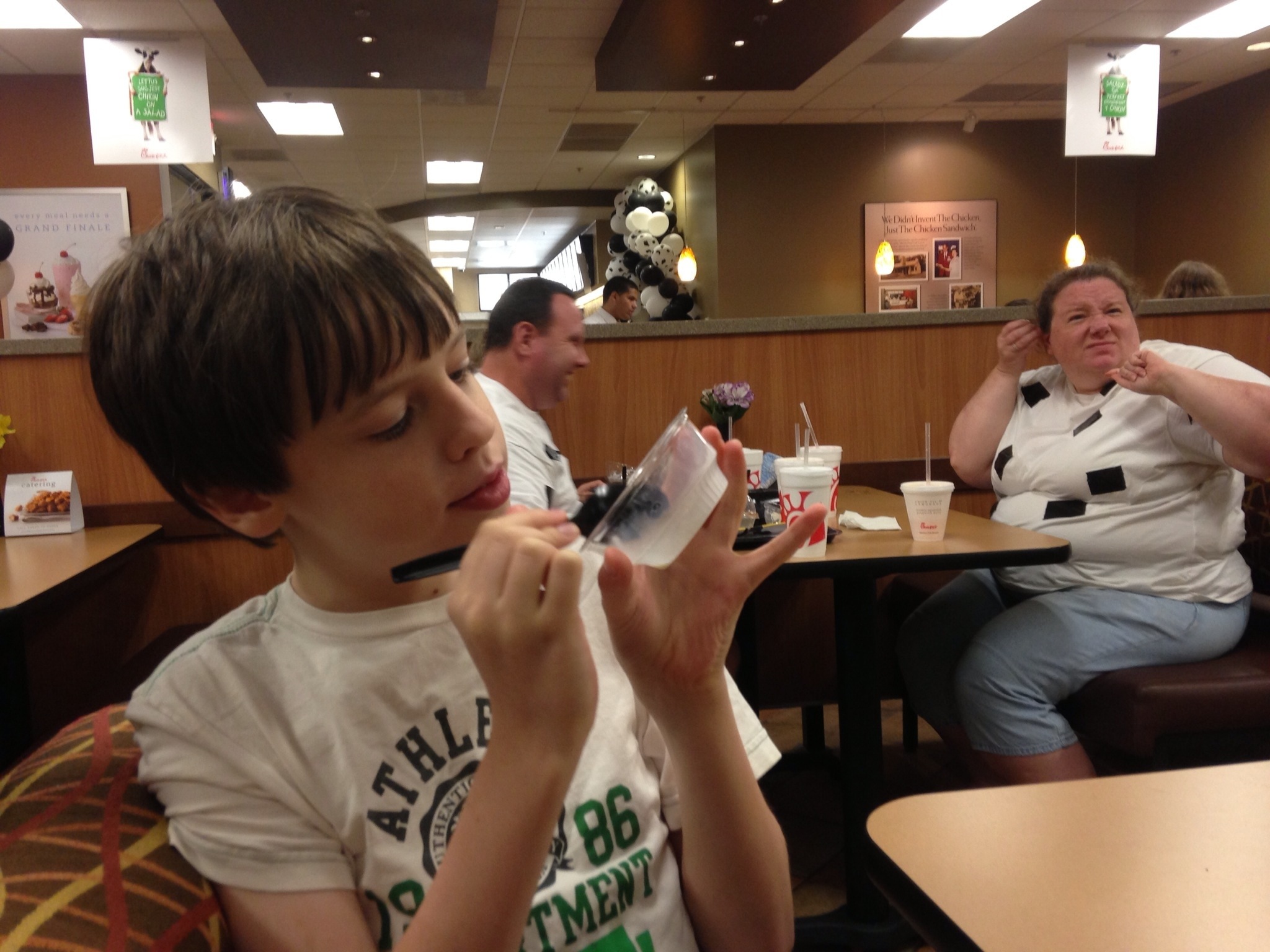 The girls have been home ten months now. I am in awe of how their lives have changed.
As a mom of many, I think one of the things I have enjoyed the most as we have walked through the days and weeks of the last ten months, is watching the girls develop relationships with each of their siblings.
Some relationships were slower to develop than others.
But last night, I was aware of how intertwined the girls are with all the children.
They are solidly grafted into the fabric of our lives.
Only God can take two very broken teens from the other side of the world, and place them in a family they have never met before and bind them together as beautifully as He has.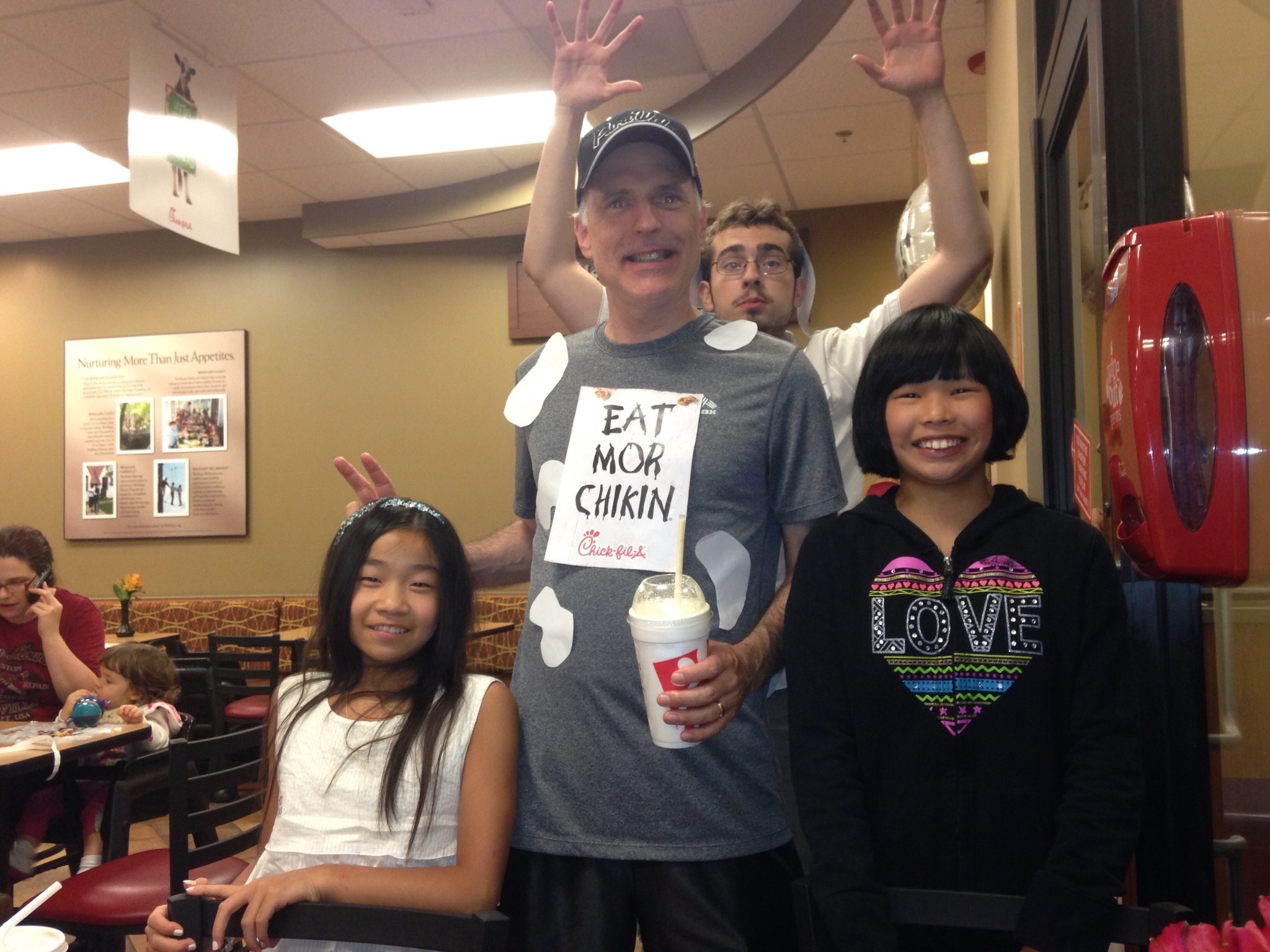 Not only do Eliza and Evangeline have a mom and dad who love them, they have brothers and sisters and aunts and uncles and grandparents and cousins.
They are a part of something bigger than themselves.
They belong.
And that has made all of the difference in their lives.
Blessings!