A NOTE TO THE READER: This is one post in a series of posts that will share the story of how I came to know and grew to love my daughters who were adopted at fourteen years old, mere days before they aged out of the adoption system. It does not reflect my feelings now. If you are joining me in the midst of the series, you can access the whole story by clicking on The Silent Months on the top menu bar of my blog. I choose to share my story to address a topic that is taboo in the adoption community. I share it to normalize the feelings that so many feel and yet are too ashamed to share. I share it to provide support to those who feel alone because there's a big white elephant in the room, and no one can talk about it. I share it in support of adoption, in support of every single precious child waiting for a family, every one of which deserves to be loved and is lovable, every single one. Why can't we talk about it? The feelings are real. The process of attachment can be easy and it can be painful, and the more we support parents who experience the painful side of adoption, the more we help the children. There are far too many disruptions, especially of older children, and if we as a community can come to see the feelings and the process as normal, perhaps we can provide support to those families and in doing so, help the children. Adoption is rooted in pain and loss, and often the process is painful. AND it's okay. Before you offer your criticism, please read, Eliza Today, A Preface, and God's Heart and Workers for His Harvest Field .
I woke up Sunday morning feeling a dread in the pit of my stomach that rose up into my throat and nearly completely closed off my airway. This was the day I was to go and tell Eliza I couldn't be her mother.
Deep inside I had lost sight of God's best for our lives. I had forgotten God's promise to finish what He starts and the deep calling we had to be Eliza's parents. Yet I was looking at the circumstances and not at God. I couldn't see any way to be better than I was. And right then, I didn't feel I could be very good for anyone.
I kept hearing reports about how well Eliza was doing with the family who had been taking care of the girls, and as much as I was thankful, I also saw it as confirmation that I couldn't parent her as well as someone else could.
I had completely lost my confidence in my ability to be Eliza's mother.
People have forgotten this truth," the fox said. "But you mustn't forget it. You become responsible forever for what you've tamed. You're responsible for your rose.
Antoine de Saint-Exupéry, The Little Prince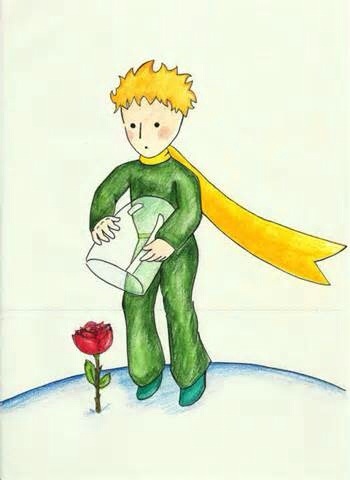 This is my journal entry from that morning.
8/18/13, 6:01am
Today at 11am. I am supposed to tell Eliza that I cannot be her mother.
Last night late when I prayed with Steven, I encouraged him to talk about Eliza and his feelings.
He sobbed. He misses her. He wants her to come home.
And now Mark has changed his mind again. He thinks we need to try to do it.
Sometimes I feel that way too.
I wish we had more time before we had to make this decision.
I hear what everyone says, yet I still wonder if I'm right to even consider disrupting as an option. How can pushing a child away ever be the right decision?
I keep thinking of so many Bible verses.
"I can do all things through Jesus Christ who strengthens me."
"Whatever you ask in my name, believe that you have recieved it, and it will be yours."
And I have asked God to help me love her. Yet, I can't.
Why? Is it the depravity of my heart? Have I not believed enough? Have I failed to look at Him and focus on His love.
Why can't I love her?
Why was I so compelled to go to China for this child, only to have it end like this?
Jesus willingly laid down his life for us. We are called to offer our bodies as a living sacrifice to Him. And yet the thought of laying down my life for Eliza nearly paralyzes me.
And that is what it would take for me to bring her home.
I cannot be her mother.
She drives me absolutely crazy. When I think of her standing outside my bedroom door, sitting at our table, hanging on me, reaching for my hand every thirty seconds, endlessly needing me so beyond what I can give, I feel as though my mind will explode.
I have rocked her every single day, yet the thought makes me bristle. I do not enjoy holding her. I long for the time to pass.
And how can I be so heartless?
The Bible teaches that all children are blessings in a family. And I have so lived my life trusting God's view of children. I haven't turned away one of His blessings.
Until now.
The Bible says, "Care for the orphans."
And I can't care for Eliza.
I have empathy for her, deep affection, compassion, but love?
I'm not so sure, but certainly not the warm fuzzy feeling of love.
And yet so many mothers and father's struggle to love their biological children, and they don't put them out of their families.
How can this option possibly be the right one? How can taking her away from the only family she has ever known be the right one?
How can I even consider it?
I don't know what to do.
But it seems since I am so torn and don't have peace over this, that I should not do it.
It feels like I am being asked to make a choice between two really awful options, and I feel like I can't do it. I just can't break her heart today.
And as much as it hurts, and even if it costs me my life, I think I have to break mine before I choose to break hers.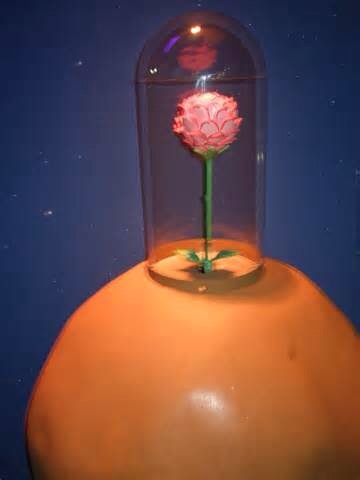 I called my best friend. She was afraid for me. She could see how I'd deteriorated and grown so much weaker. Her words were kind and gentle. She encouraged me to rest in knowing God would care for Eliza when I couldn't, and that I needed to trust Him. Perhaps I had done what I was supposed to do. Perhaps now it was time to let someone else love her.
I don't know how I got in the car that day, or how I rode all the way to meet the girls, or what part of me took over and did what I felt I couldn't, but somehow I did. Somehow the drive ended far too soon, and we arrived at the agreed upon meeting place. Both the girls came out to see us as we drove in. Evangeline hugged me and I went over to Eliza and hugged her too. She knew she wasn't coming home with us because I wasn't well enough and Evangeline had appointments.
Of course she suspected something. None of it made sense. Eliza was always a help to me in our home. It was my feelings and her voracious need for me, along with all the other needs that kept me from feeling like I could handle bringing her home. But how does one explain that to the daughter who has never had a mother?
Dear Reader, I did the unthinkable.
Below is the journal entry I wrote the morning after we left her with the respite family.
It feels so quiet here this morning.
It's dark.
The sun's rising later now, and somehow the darkness seems so very fitting.
Cappuccino's lying across my arms as I type this with a knowing look of sadness in her eyes.
I'm sitting downstairs in the back room instead of hiding out in my bedroom, which all by itself, is telling of the enormity of the stress that's been lifted off of me.
And yet it feels like there's been a death, and I'm the one who caused it.
The blood is on my hands.
Everywhere I look I see her.
I see her playing with Cappuccino, helping me clip her nails, standing beside me in the kitchen, folding the clothes with me. I see her eyes and her sweet smile looking up at me and hear her saying the words, "I love you Mommy."
I see her running in the yard with the children, chasing the geese into the road with the recklessness and innocence of a much younger child.
I think of her tiny body that I rubbed cream on every single day.
I feel the weight of her on my lap as I so faithfully rocked her.
I see the insecurity and frailty reflected in her eyes and feel her sadness.
Her bed sits there empty across the room from Victoria's, void of the child who loved it, the child it cradled every night as she drifted off to sleep. It stands there like a monument to this child I couldn't love, this child who needed me to be something I could not be no matter how badly I wanted to.
I see the lovely black and white decor of the room contrasted by the turquoise walls that we painted so specifically for her while she waited for us in China, and longed for the mother she thought I would be.
And I hate what I have done to her. I hate that no matter how hard I tried to love her, I couldn't. I hate the way I felt when I saw her in the morning, when she called me, when she reached out for me and the best that I could offer was a forced, "I'm here, Eliza."
I hate the way I hurt her.
I see the fear in her eyes as she sat yesterday across from me, waiting to hear the words the only mommy and daddy she ever knew had to tell her.
But she spoke first. "Mommy, I cry."
And, "I miss Sophia."
I wanted so desperately to comfort her, to tell her she would see Sophia soon, that it would all be okay again, and that I could love her like I should have, like she needed me to, like I wanted to.
But I didn't.
Instead, I did the unthinkable.
I told her that I had to tell her something, that I couldn't be her mother, that I tried so very hard and thought I could but that I can't, and that I'm so very very sorry.
She looked startled and shocked as she tried to process the horrible words I spoke.
Then. I took the pearls I had bought for her in China out of my pocketbook and placed them in her hands. I wrapped her fingers around them and said, "Honey, I want you to have these. I bought them for you when we were in China."
I told her I loved her.
And I walked out.
She reached for me and ran for the door, but her respite mother grabbed her. Eliza fell to the floor, and then I was gone.
She cried, a horrible, agonizing, moaning, primal cry.
We went outside and put her things in the car for her to take back to her new home, and I could still hear crying inside.
Then we left. We drove away from her. We left her there, crying, longing for us, in another mother's arms.
And I can still hear her crying.
And it hurts so terribly.
I wish I could make it better.
I wish I could undo it all.
And the power to undo it all lies within my hands.
But the power to love her the way she needs to be loved eludes me, and I don't understand that. I know the God of love. I know the One who loves perfectly, the giver of all love, and I've asked Him over and over again to fill my heart with His love for her.
And yet it seems He has sent another woman to love her now in my stead.
I'm so very thankful and broken all at the same time, and I pray that He will hold her and love her and protect her precious heart now even as I can't and never could.
"Of course I'll hurt you. Of course you'll hurt me. Of course we will hurt each other. But this is the very condition of existence. To become spring, means accepting the risk of winter. To become presence, means accepting the risk of absence."

― Antoine de Saint-Exupéry, The Little Prince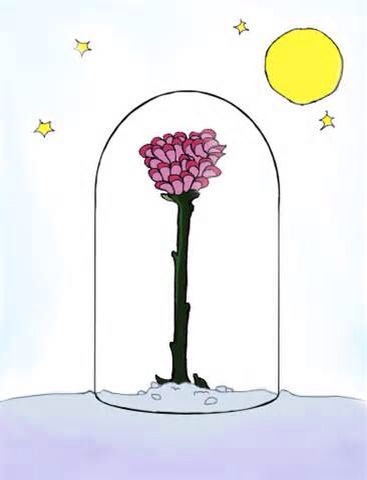 People where you live," the little prince said, "grow five thousand roses in one garden… yet they don't find what they're looking for…

They don't find it," I answered.

And yet what they're looking for could be found in a single rose, or a little water…"

Of course," I answered.

And the little prince added, "But eyes are blind. You have to look with the heart.
I was hurting, and I did hurt Eliza, but praise God the story did not end there. Somehow amidst the hurting and the pain and the vulnerability, amidst all the brokenness, a spark of pure love began to grow in my heart for my precious daughter that, in time, blossomed into something too beautiful for words. I found what I'd been looking for all along, but had somehow missed, in a single rose, my rose, a little water, and so many tears.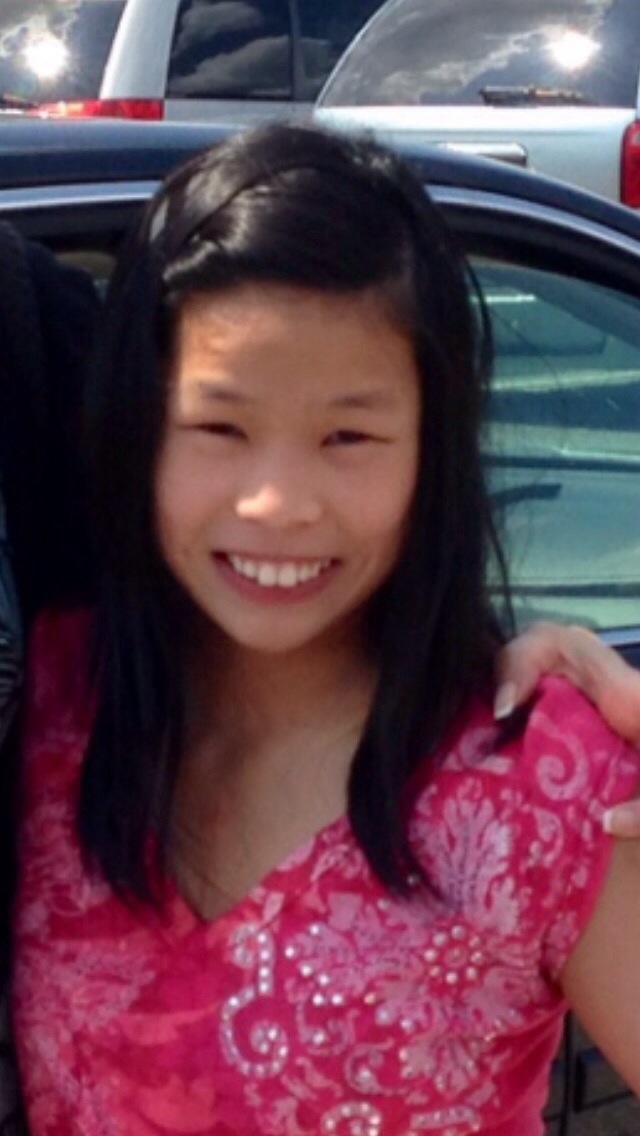 Blessings!