The Dr. Just came out and said the surgery was successful. She's doing well. No complications. He did everything he hoped to do, and she's in a cast above her knee.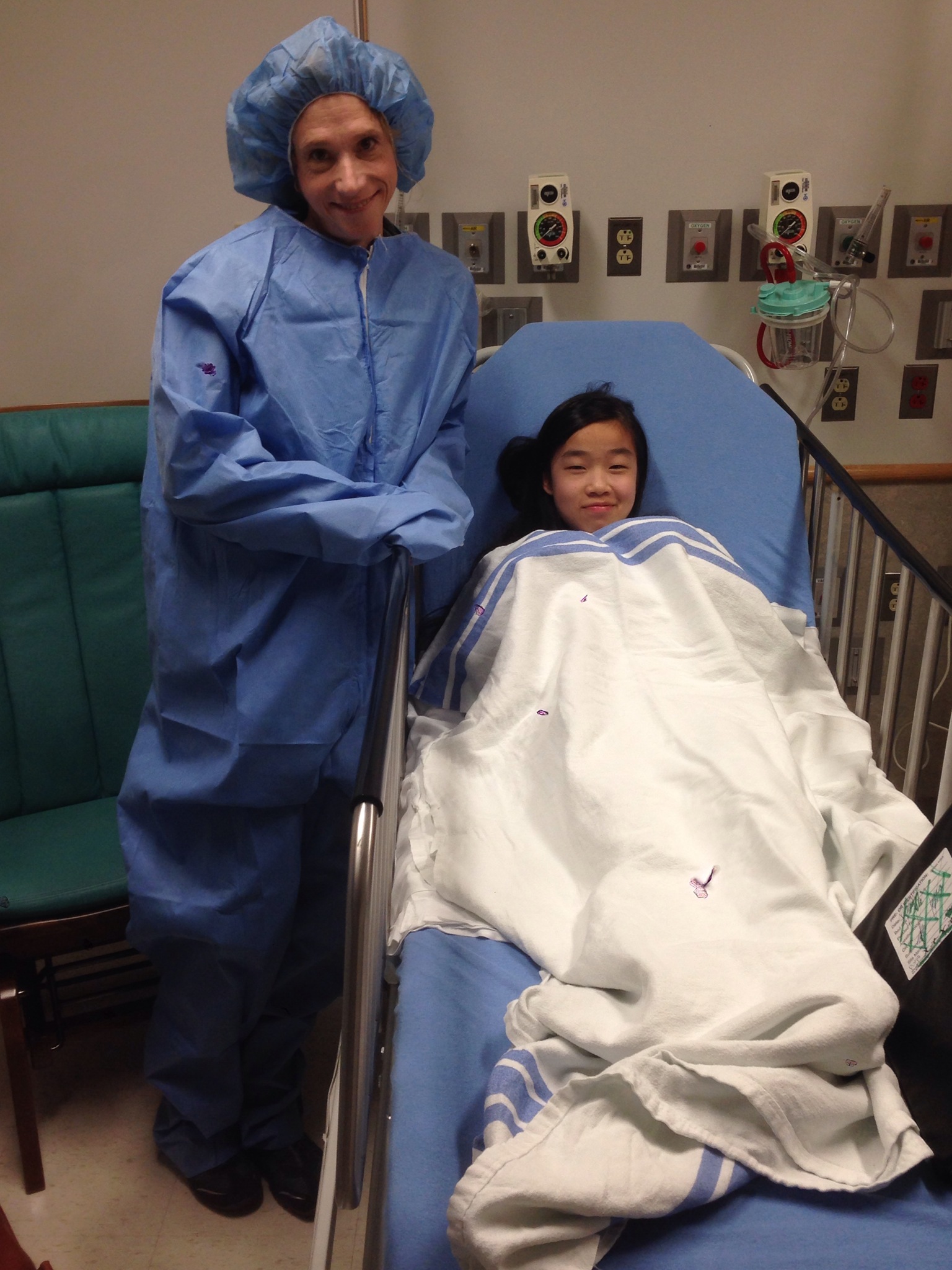 She can go back to school as soon as the pain is under control. She'll be so excited to hear that.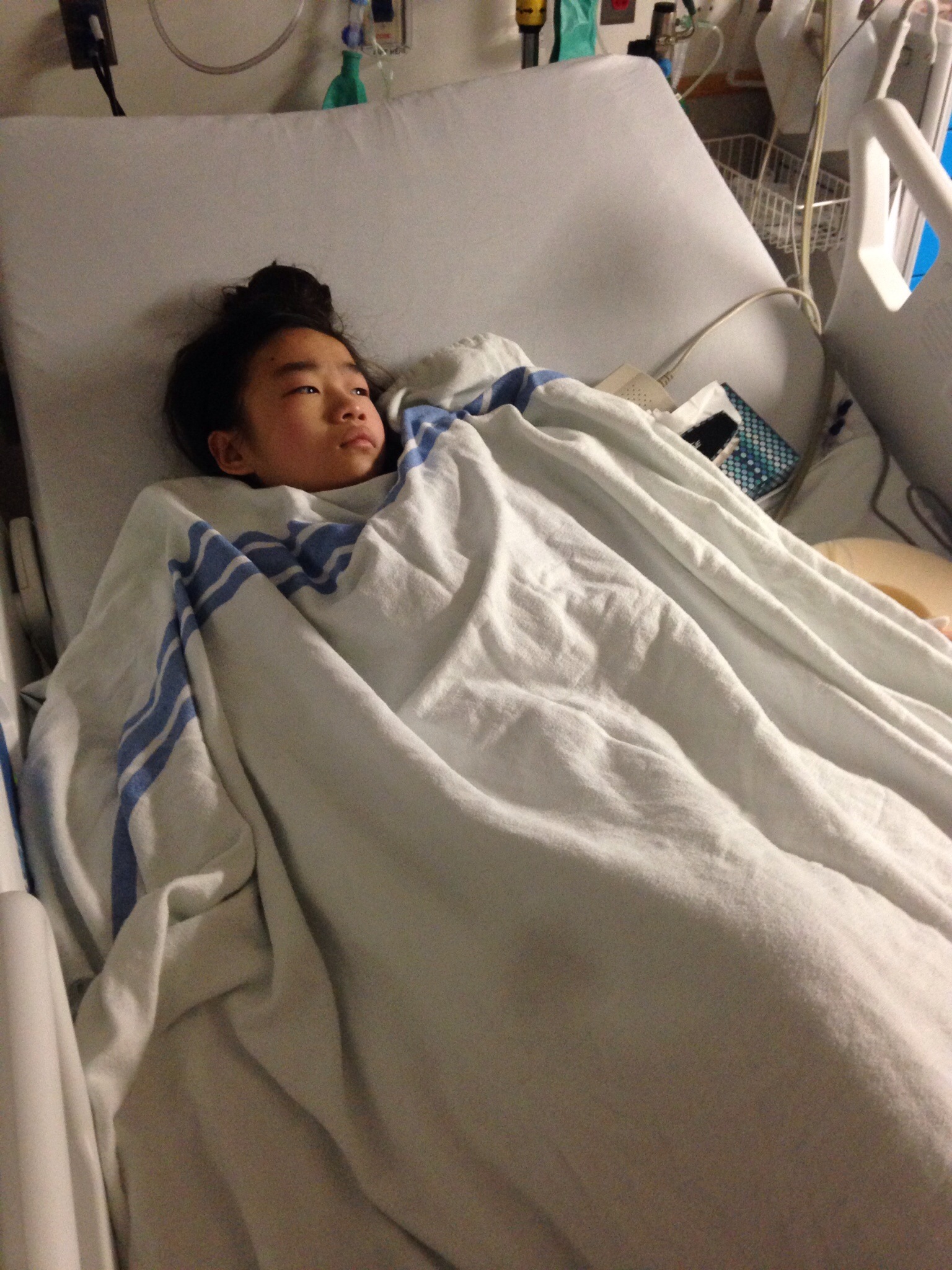 I'm not sure how long we'll be here yet. It depends on how she tolerates the anesthesia and the pain, and how quickly she's able to keep things down. We're definitely here for tonight.
Here's a picture of right before we went back to the OR.
We are so thankful that she's out, and can begin the recovery. It will be a good six months before she can walk on her foot because of the bone grafts. Her tibia is pretty stable because of the plate and screws.
I should be able to go see her in recovery soon.
On top of all of this, Colin texted that he injured his Achilles' tendon.
One day at a time!
Blessings all and thank you for your prayers.