It looks like five live caterpillars have taken up residence in my dining room.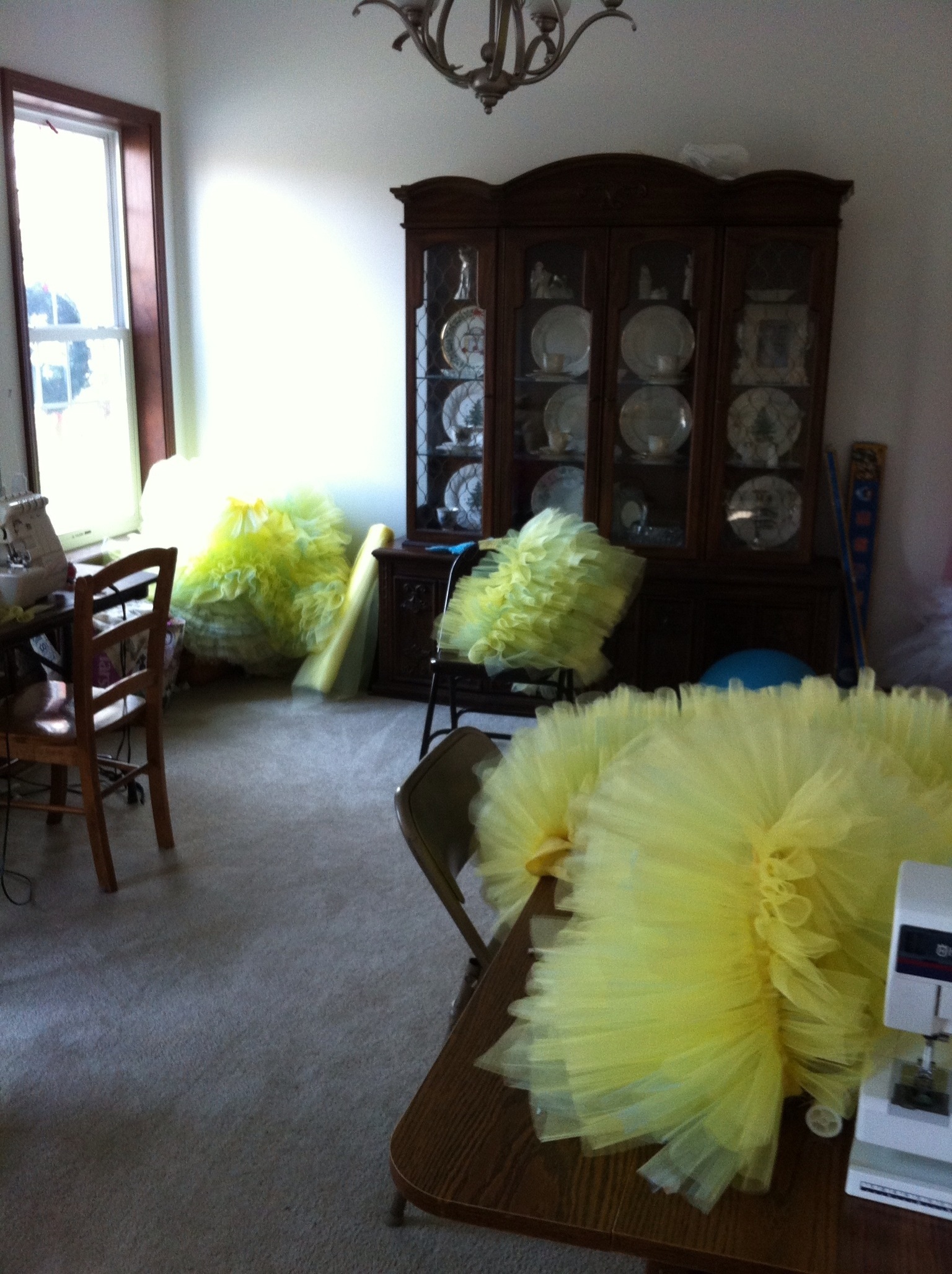 In case you have wondered where I've been, I thought I'd post a few pictures of what I've been doing lately before I head off to the sewing machine again.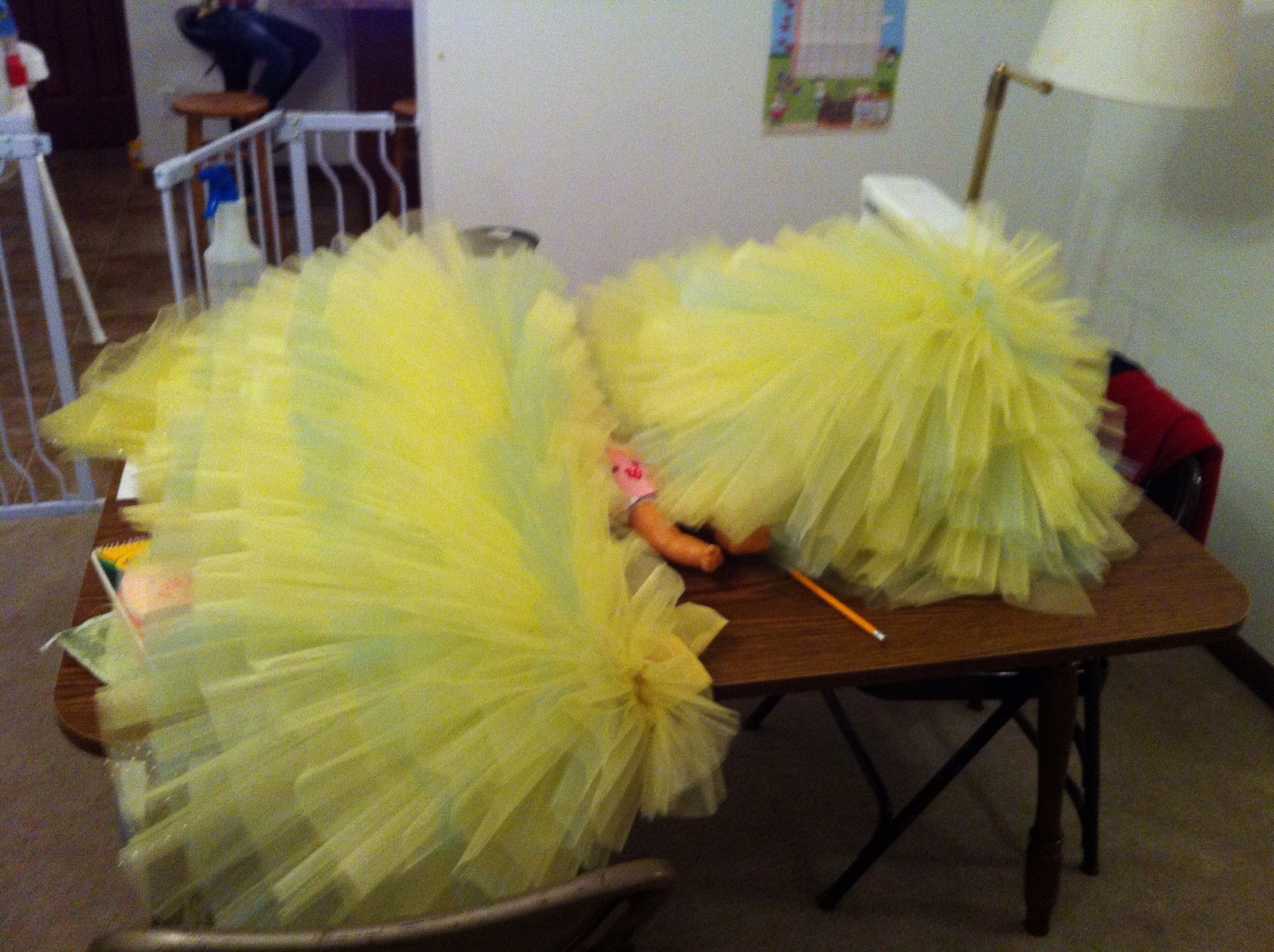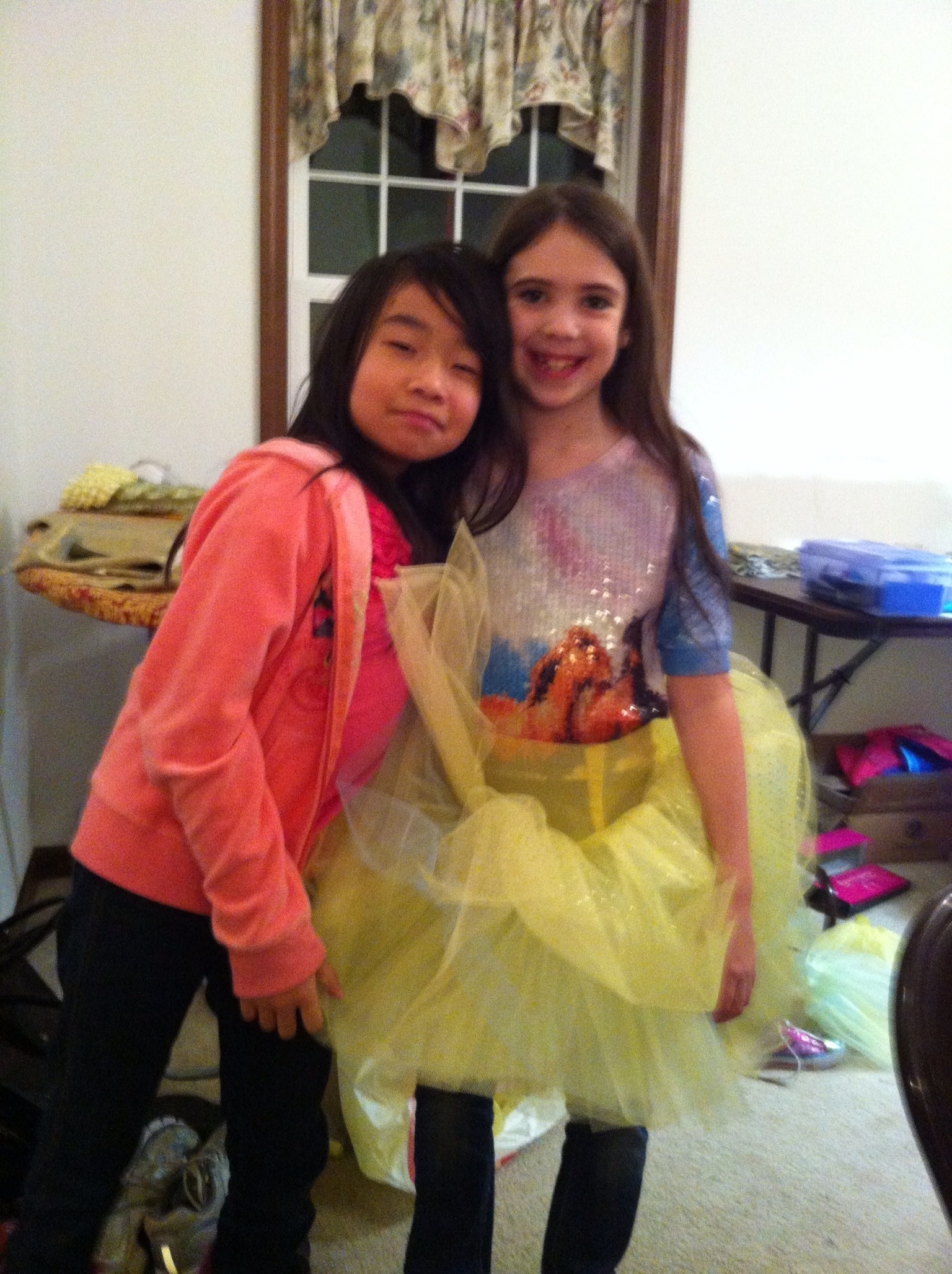 I am making Marzipan tutus for the professional dancers for the Atlantic City Ballet.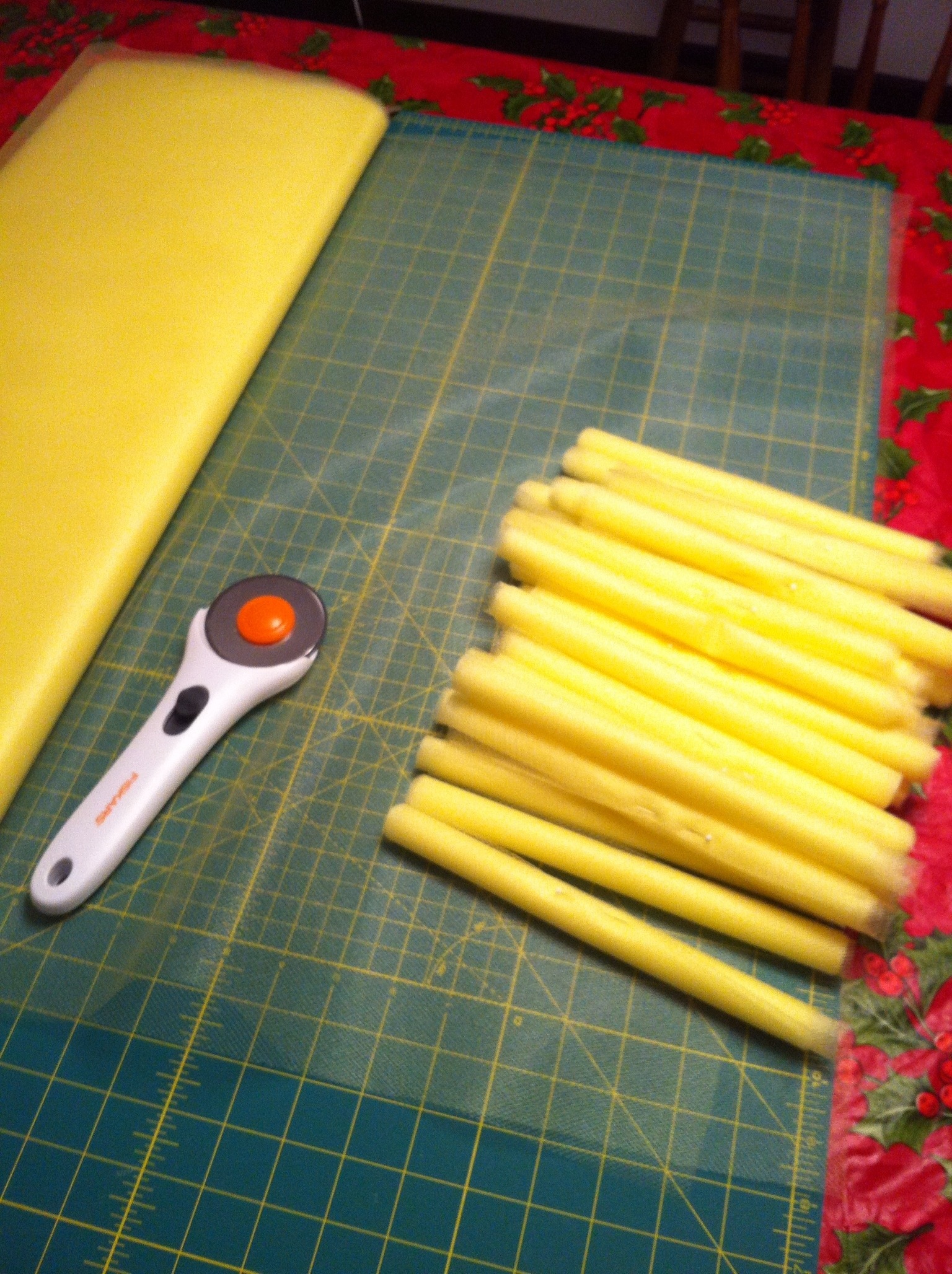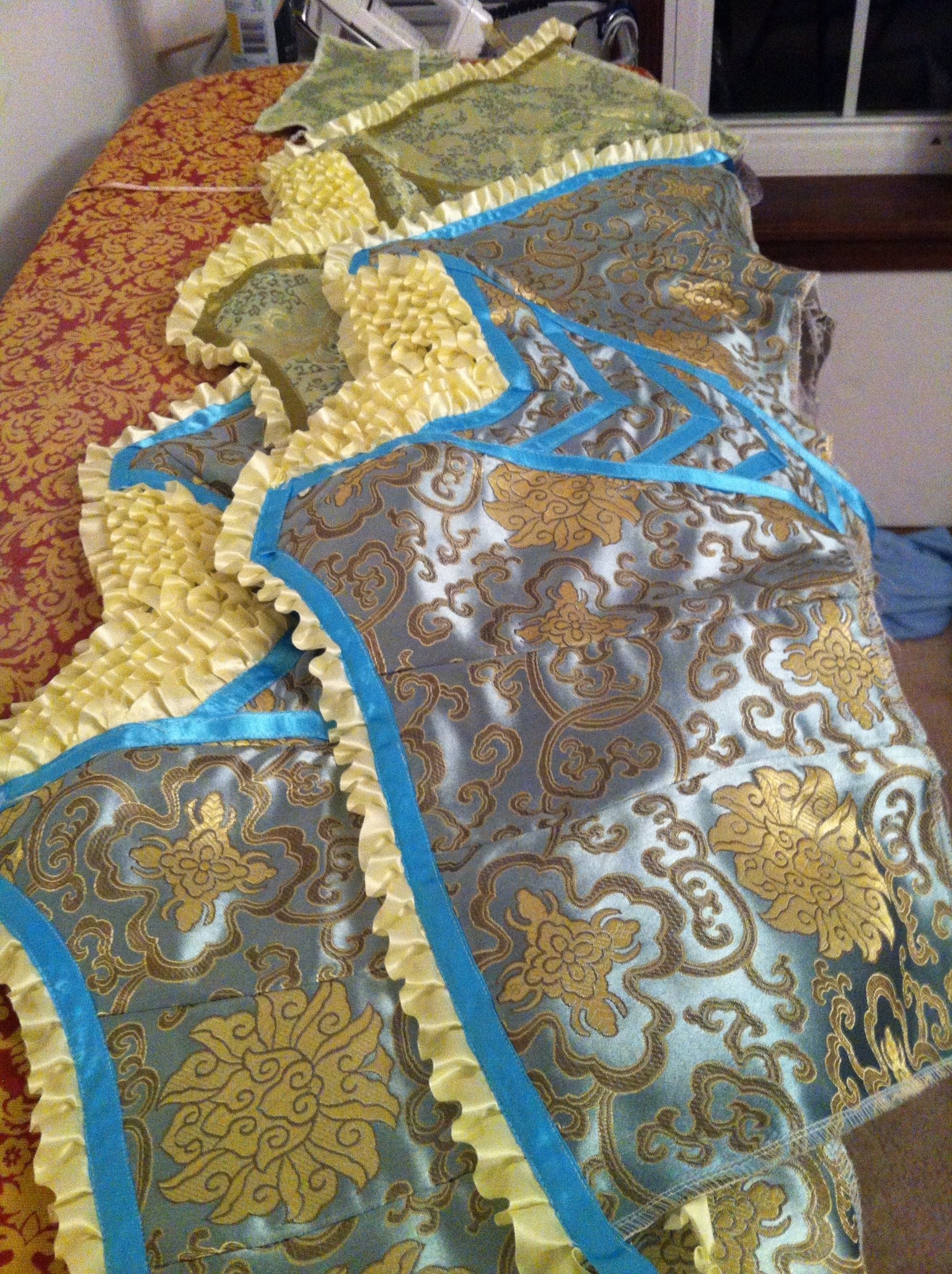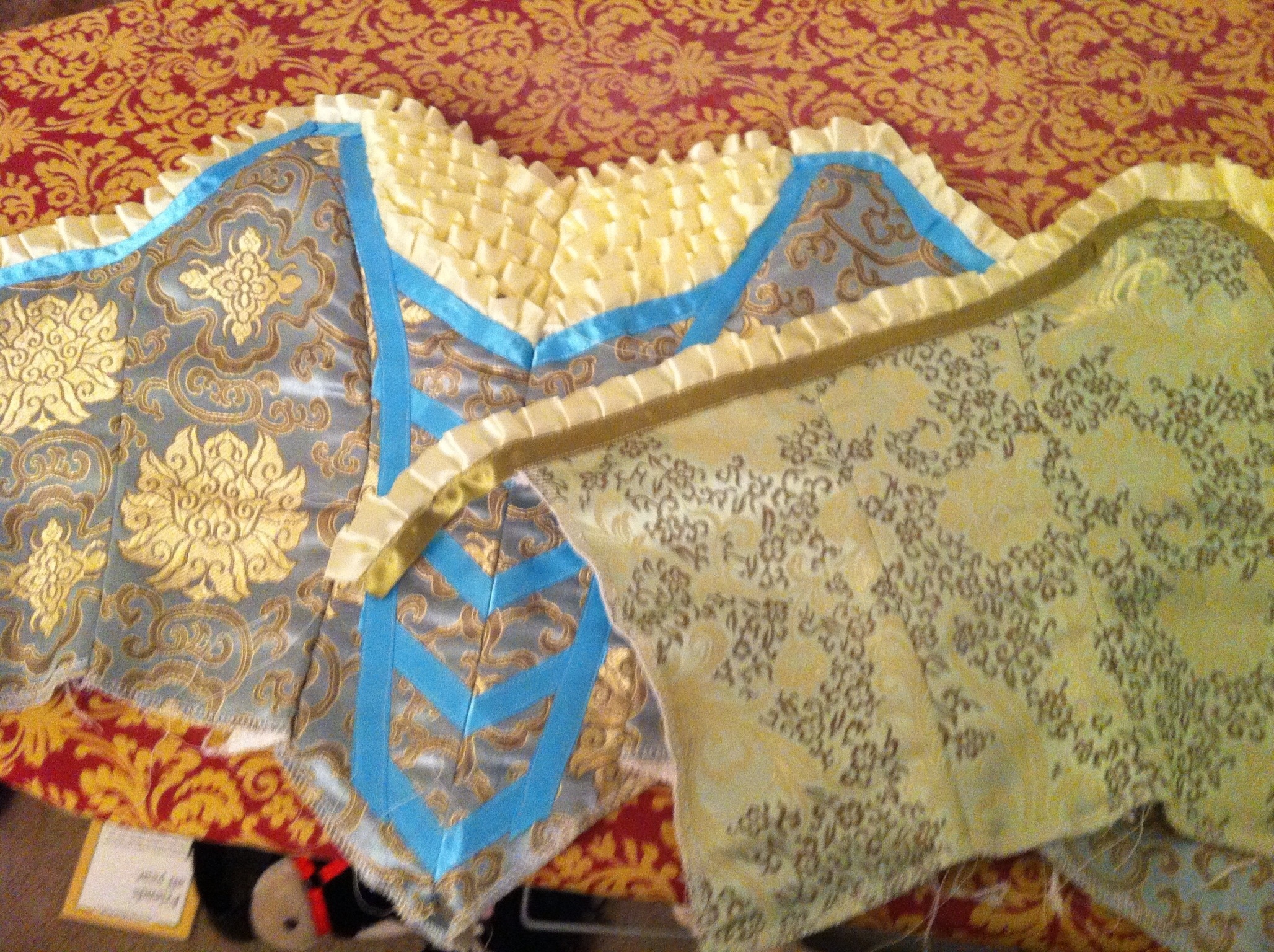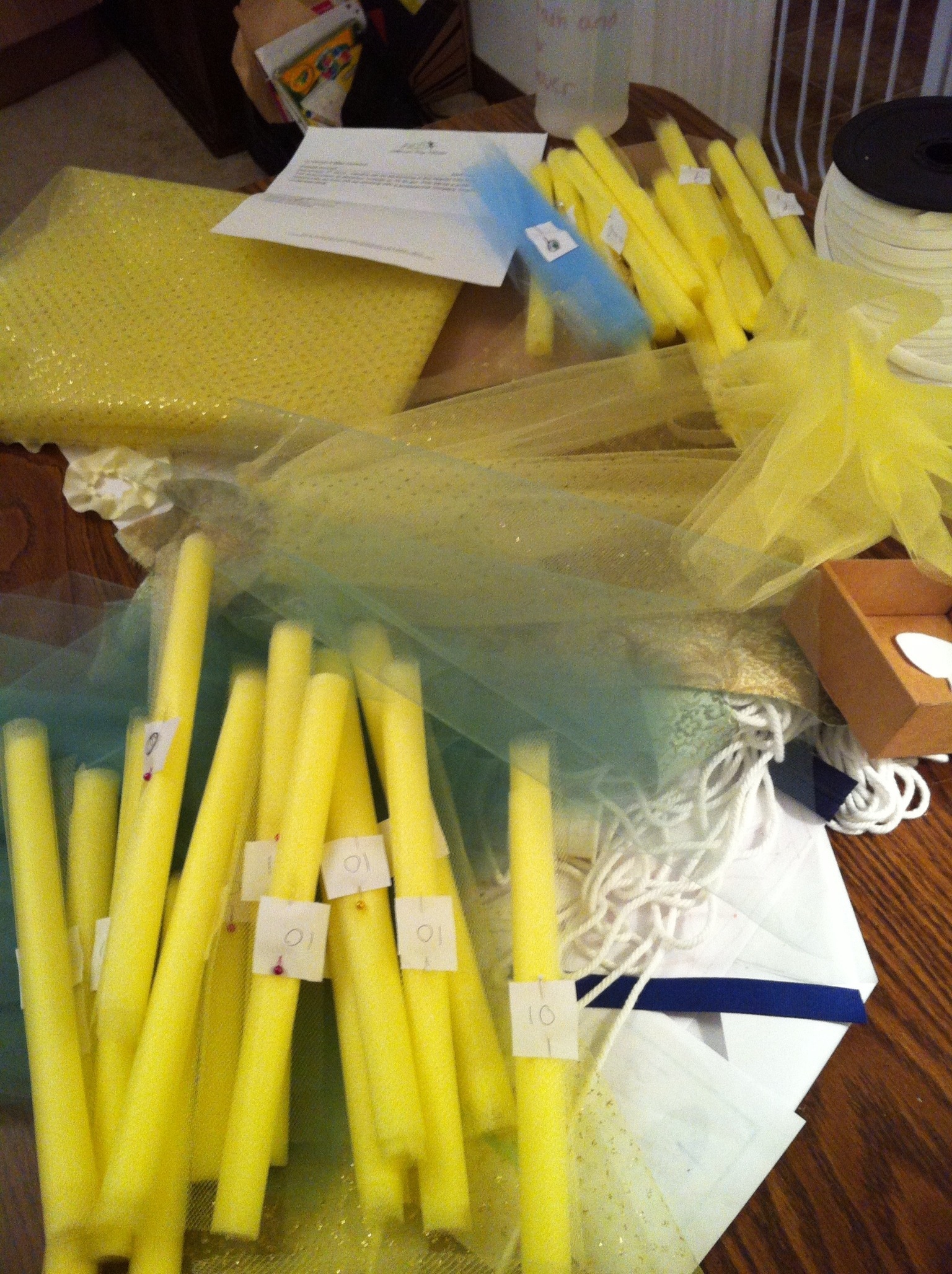 Our family has a long history with The Atlantic City Ballet. My sister, Brenda danced with the junior company years ago, and I sewed for the Ballet with my mother when I was just a teenager.
We're still sewing together. Here Victoria and my mother are pinning rows and rows of net on the tutu panties.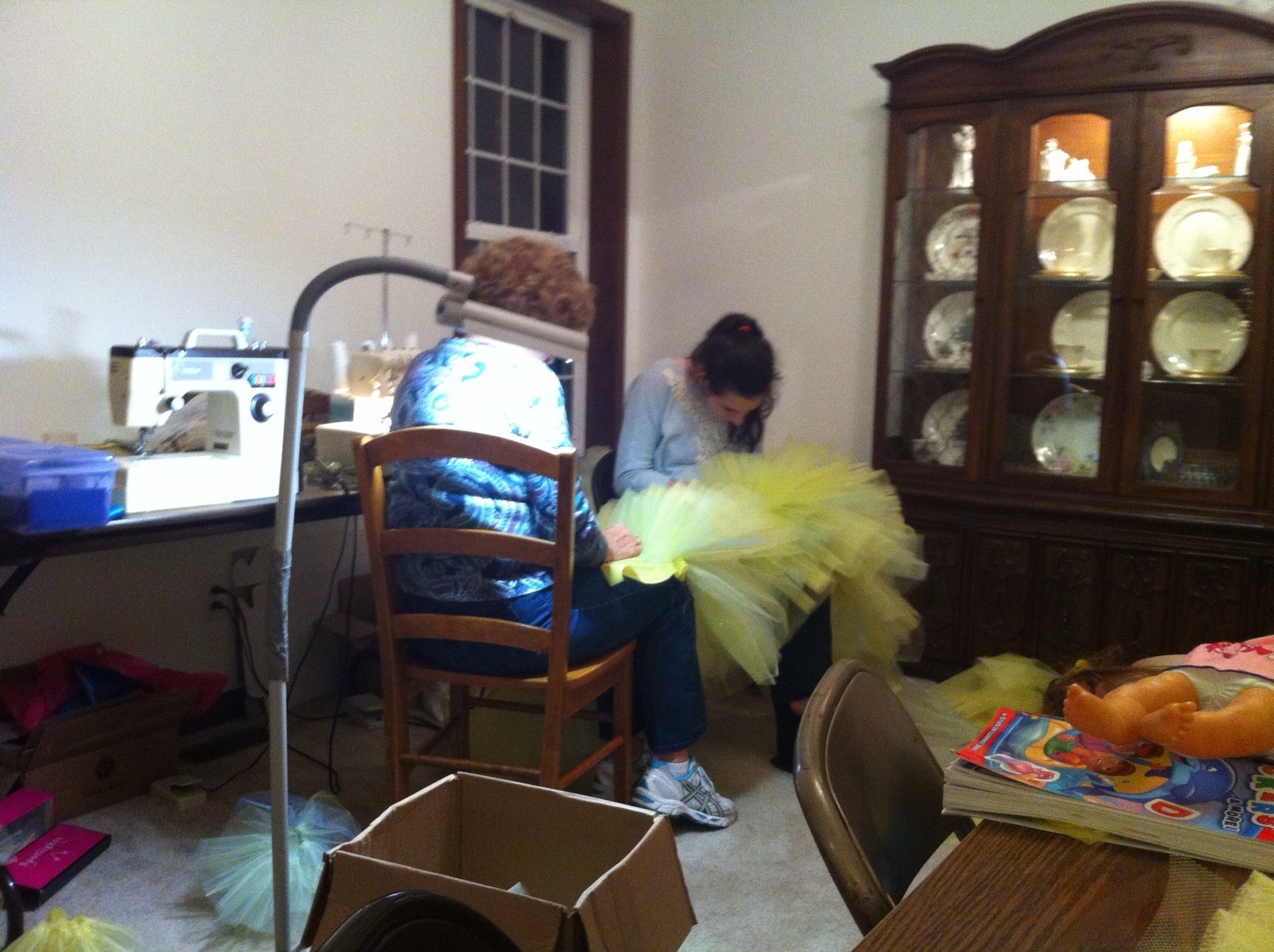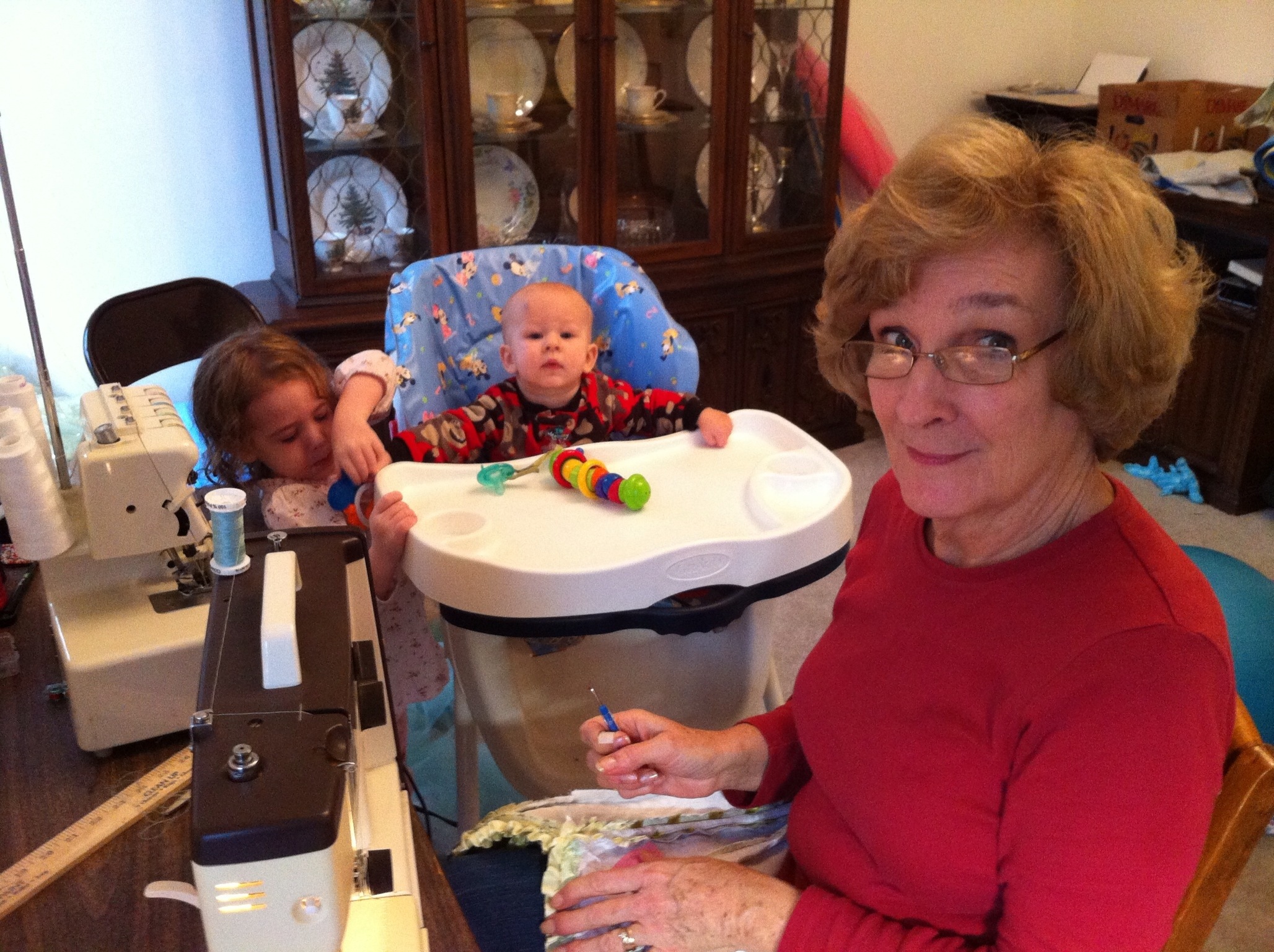 When these are done, they will be the traditional Russian style pancake tutus.
I have a little angel, a big angel, a soldier, two Punchinelle's, and our son Colin is Fritz this year. If you're in the area, come see us!
You won't be disappointed!
Blessings!