I really want to thank you for your prayers and the precious comments you have left for us. Your thoughts, ideas, and prayers bless and encourage me more than you know. Many times I have read your comments through tears.
We are so very blessed to have such a community of support.
Evangeline and I have had a pretty good day. We even were able to go for a ride downstairs to the cafeteria for a few minutes this afternoon.
Evangeline is still running a fever, but she does seem more spunky, and I am even seeing some smiles now.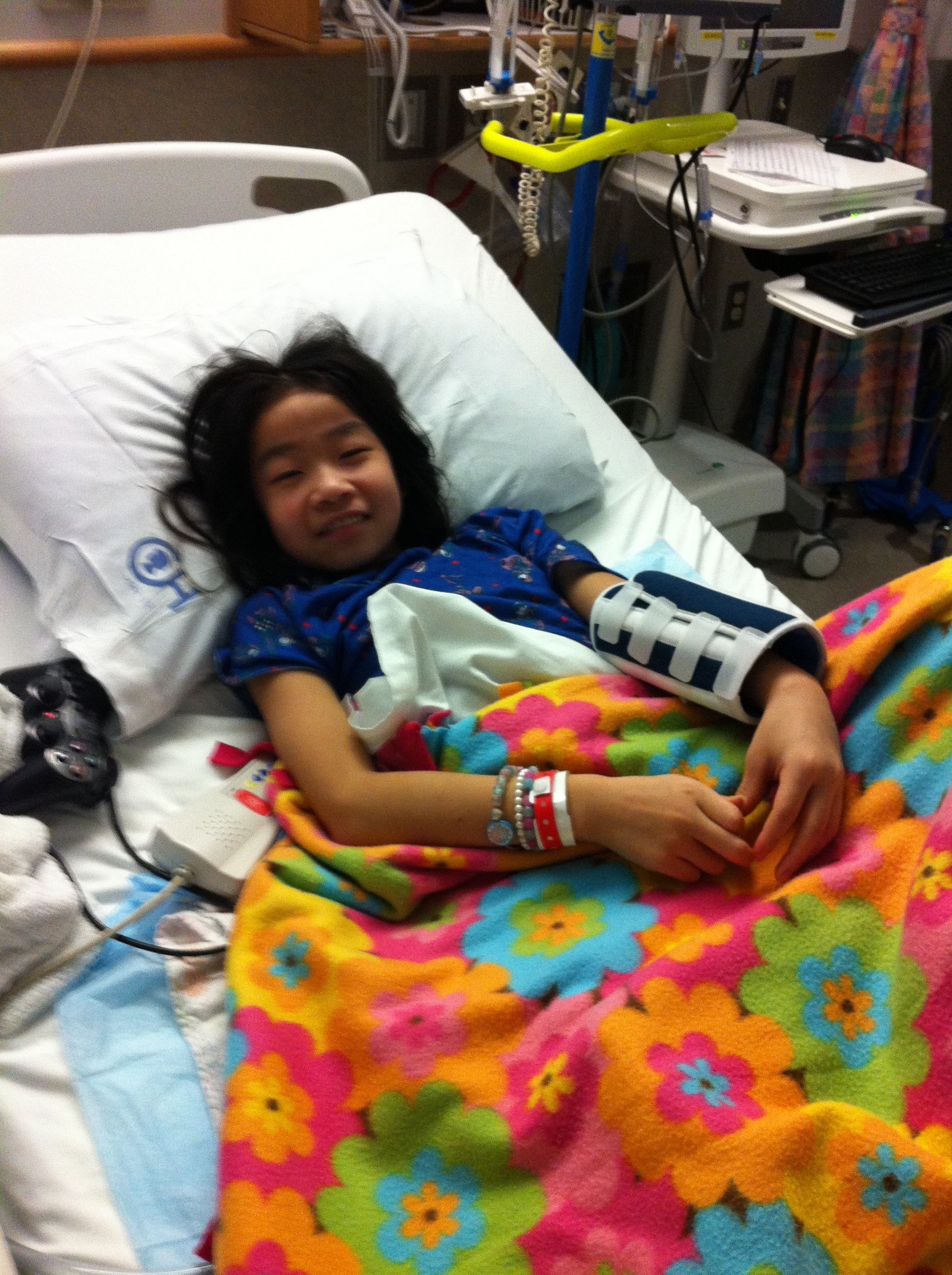 The doctor did come in to give me the newest information.
Evangeline has a very resistant form of E-Coli. The antibiotics she has been on may have treated some of the secondary or peripheral infection, but they have not yet treated this E-Coli. She is still in the dangerous stage of kidney infection and Sepsis.
They have decided to try a new IV antibiotic which they hope will target the E-Coli. The doctor wanted to let me know that it may be a very difficult night and day tomorrow as the antibiotic begins to attack the bacteria. When this resistant form of E-Coli begins to die off there can be a very toxic overload in the blood stream which can be very dangerous.
There will be many people by her side tonight watching her very closely, and the doctors are confident that they will be able to handle any situation that arises.
We covet your prayers again as we walk this next leg of the journey.
Let us then approach the throne of grace with confidence, so that we may receive mercy and find grace to help us in our time of need. ~Hebrews 4:16
Some of you have asked for Evangeline's address. If you would like to send Evangeline a card or a letter of encouragement, her address here at CHOP is,
Evangeline McCaslin
Children's Hospital
34th and Civic Center Blvd.
5West A. RM 16
Philiadelphia, PA 19104.
Thank you for loving our sweet girl.
Blessings!