Today just felt like the day that would never end.
All my littles were cranky.
Eliza flat out refused to do her English or to fix her hair.
She was determined to torment Jonathan who was determined to drive David absolutely out of his mind.
Every thirty seconds someone hollered my name.
I ran downstairs early to wash Evangeline's hair and never had a break to get dressed until 3:00pm.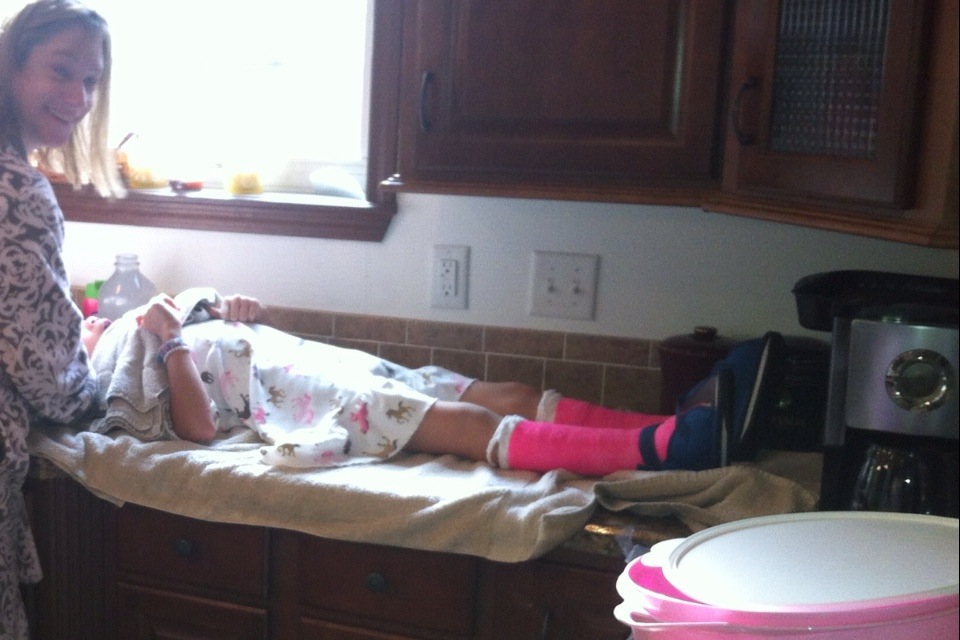 Then it was time to tidy up for dinner. A sweet friend from church brought roast chicken which was delicious!
I quickly put that away and baked a cake for Steven's birthday.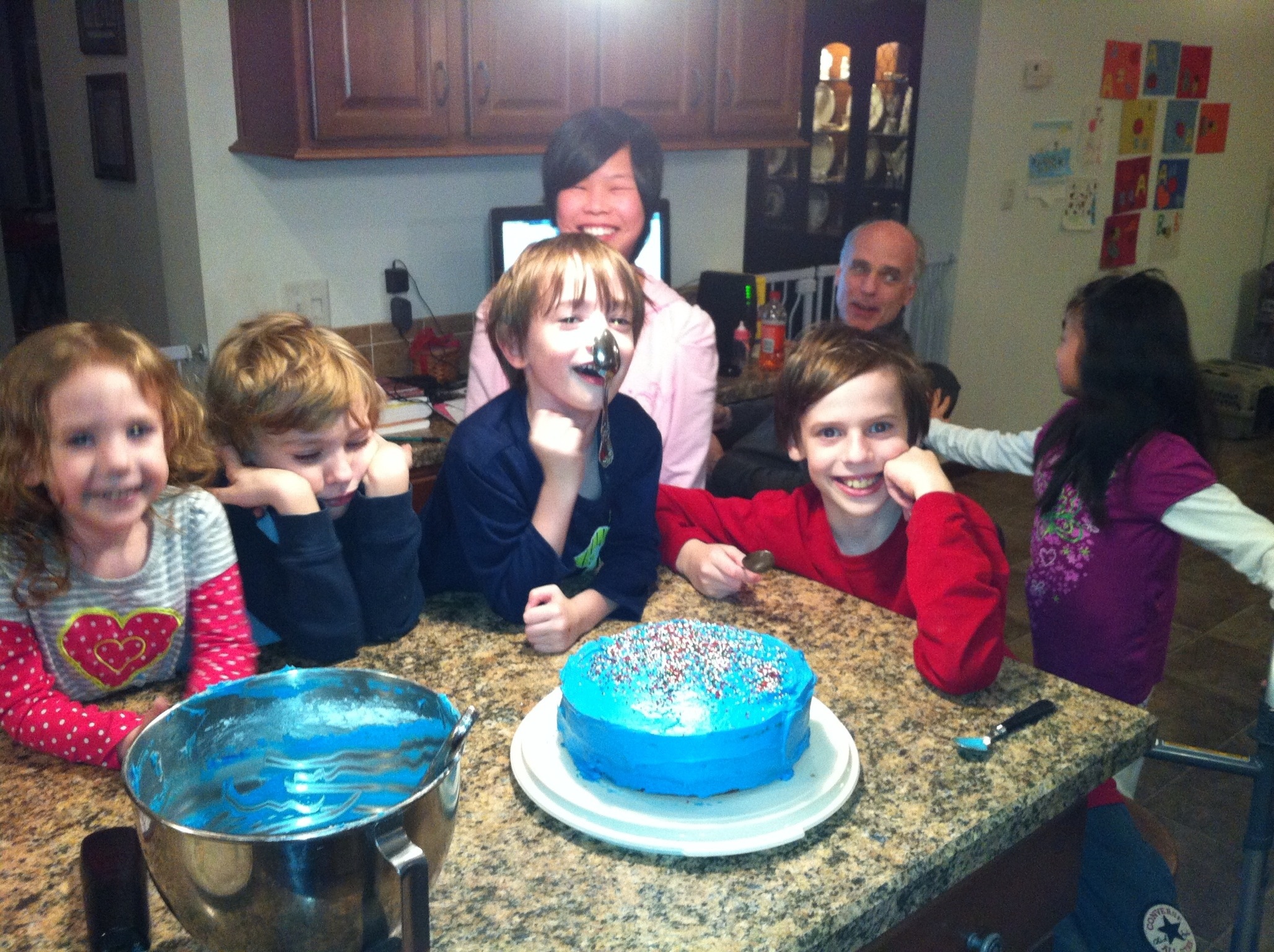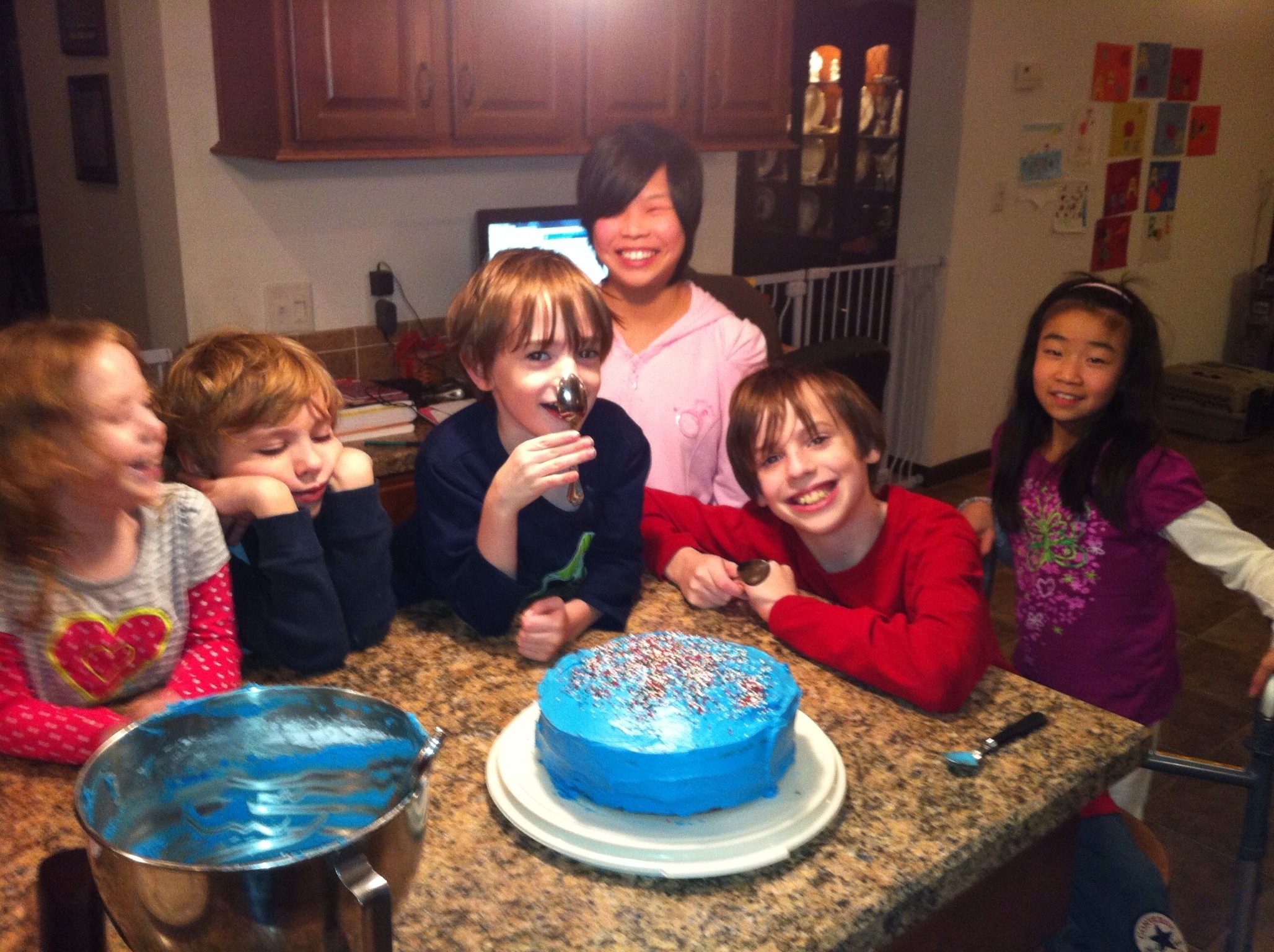 Finally, Mark came home at seven, and we all had cake.
By the end of the night, everything seemed better.
Eliza was back to her old happy self again.
And my little boys were in bed.
God is good.
And I'm so thankful He renews us every morning.
Blessings!