Today has been a day of great improvement for Evangeline!
Then your light will break forth like the dawn, and your healing will quickly appear; then your righteousness will go before you, and the glory of the LORD will be your rear guard. ~Isaiah 58:8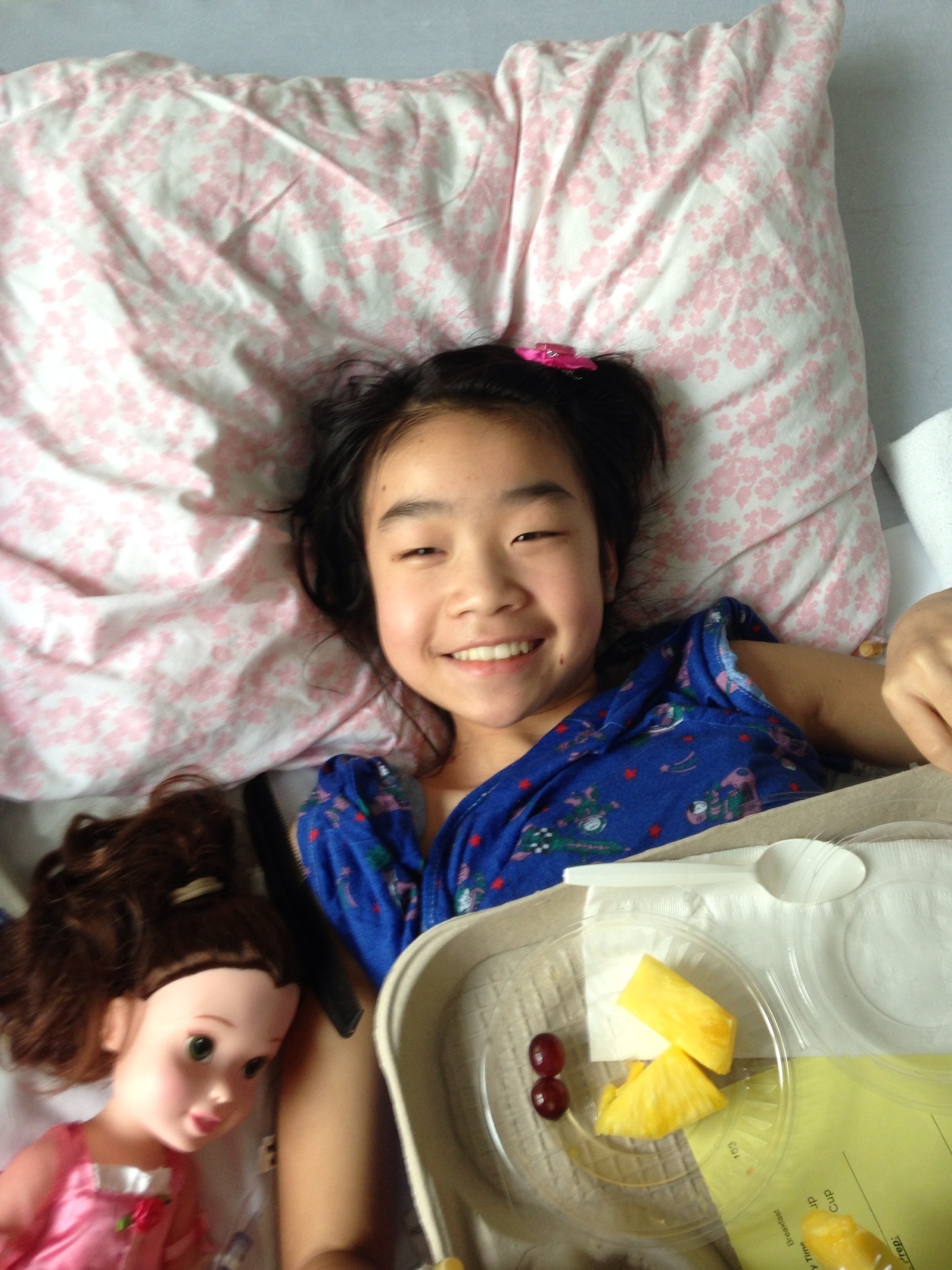 The physical therapists were able to get her out of bed for a while. She sat up in the wheel chair for about an hour while I fixed her hair.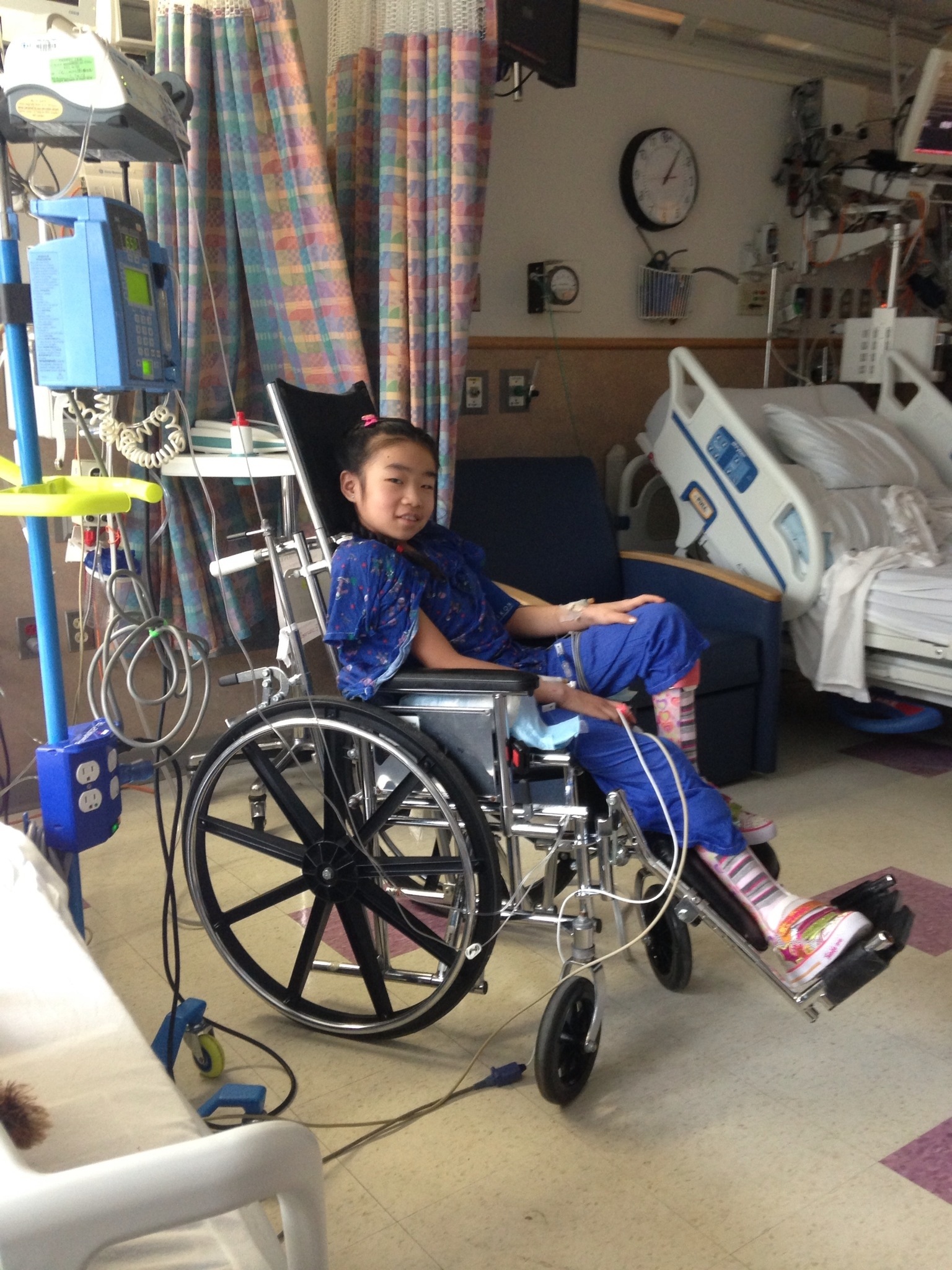 She is moving her right leg and wiggling her toes!
Praise Jesus!
She even stood and put some weight on her right leg!
Everyone is so much more optimistic and hopeful now that she is making such great strides only days after surgery.
It seems that she has retained all the feeling she had previous to surgery. The strength and movement seems to have been affected, but now doctors are more confident that the damage will be temporary.
That just makes my heart soar.
Her pain has not really reduced much yet, but we are hoping that begins to improve soon.
The toughest thing for us right now is the long hospital stay we are all facing.
Today or Tomorrow, we may be moved out of the PICU to the surgical floor where we will wait for a bed to open in rehab. They are thinking she may get to rehab by Wednesday. Then, they are expecting a two to three week stay in rehab.
The rehab is right here in Children's Hospital.
Evangeline seems panic stricken about me leaving for even a few hours.
With a hospital stay that long, I'll have to go home sometimes.
When it comes up, she immediately loses control and cries, "No, you won't come back! You won't!"
There's a temptation for people outside the adoption community to think that being fourteen and spending so much time in an orphanage, she would be fine here for a while without us. But the reality is, she isn't a healthy fourteen year old. She's already had a mom who left and didn't come back.
Somewhere deep inside, she remembers that day she was four years old and cried in the train station for a mommy who didn't come back.
The unthinkable for us is her reality.
My leaving and not coming back is a very real scenario for Evangeline.
Even so, we have Eliza who has lived the same reality and is home waiting and many other little ones and big ones who need me too.
That's the toughest part.
We'll just have to take one day at a time.
Therefore do not worry about tomorrow, for tomorrow will worry about itself. Each day has enough trouble of its own. ~Matthew 6:34
We are so thankful for the wonderful progress she is making!