The days have passed and the words for an update just have not come.
Evangeline is healing from surgery. She is perky and sweet and overwhelmingly precious.
Yet her leg just drapes across the bed and hangs unsupported when she stands. It is improving, ever so slowly. She can move it with incredible effort, but so far, it is not useful. Her foot is ice cold, and while she has moved it on occasion, she cannot move it on command.
She is still in the hospital waiting for a bed in rehab. The rehab she is going to is also in Children's Hospital. Once she gets there, she will have a strict daily schedule and will be kept quite busy. I think that will help.
We are so thankful that she will be able to receive such intense physical therapy.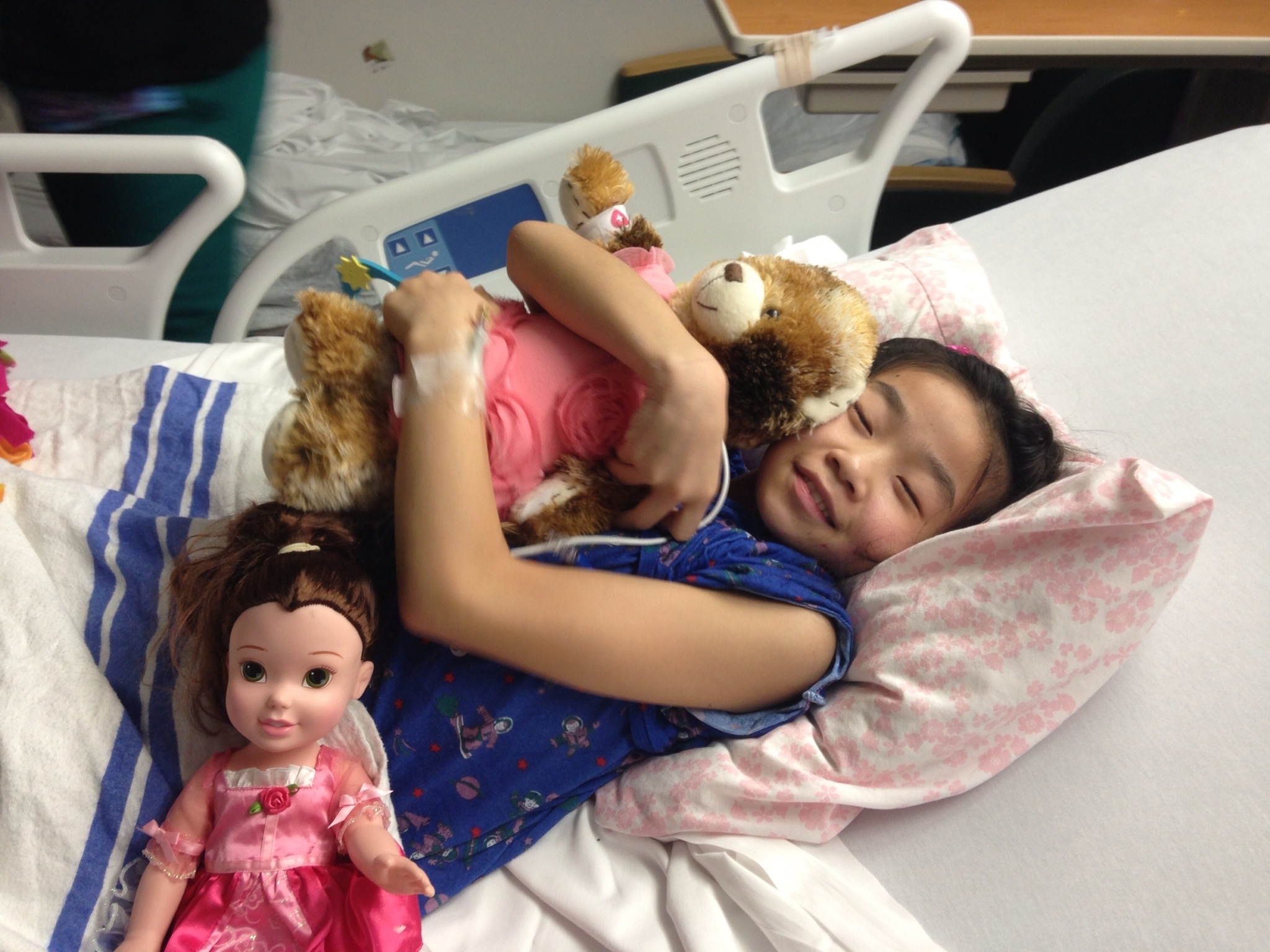 We moved out of the PICU at 11:00 PM Friday night. When a bed opens, you just go no matter what time it is.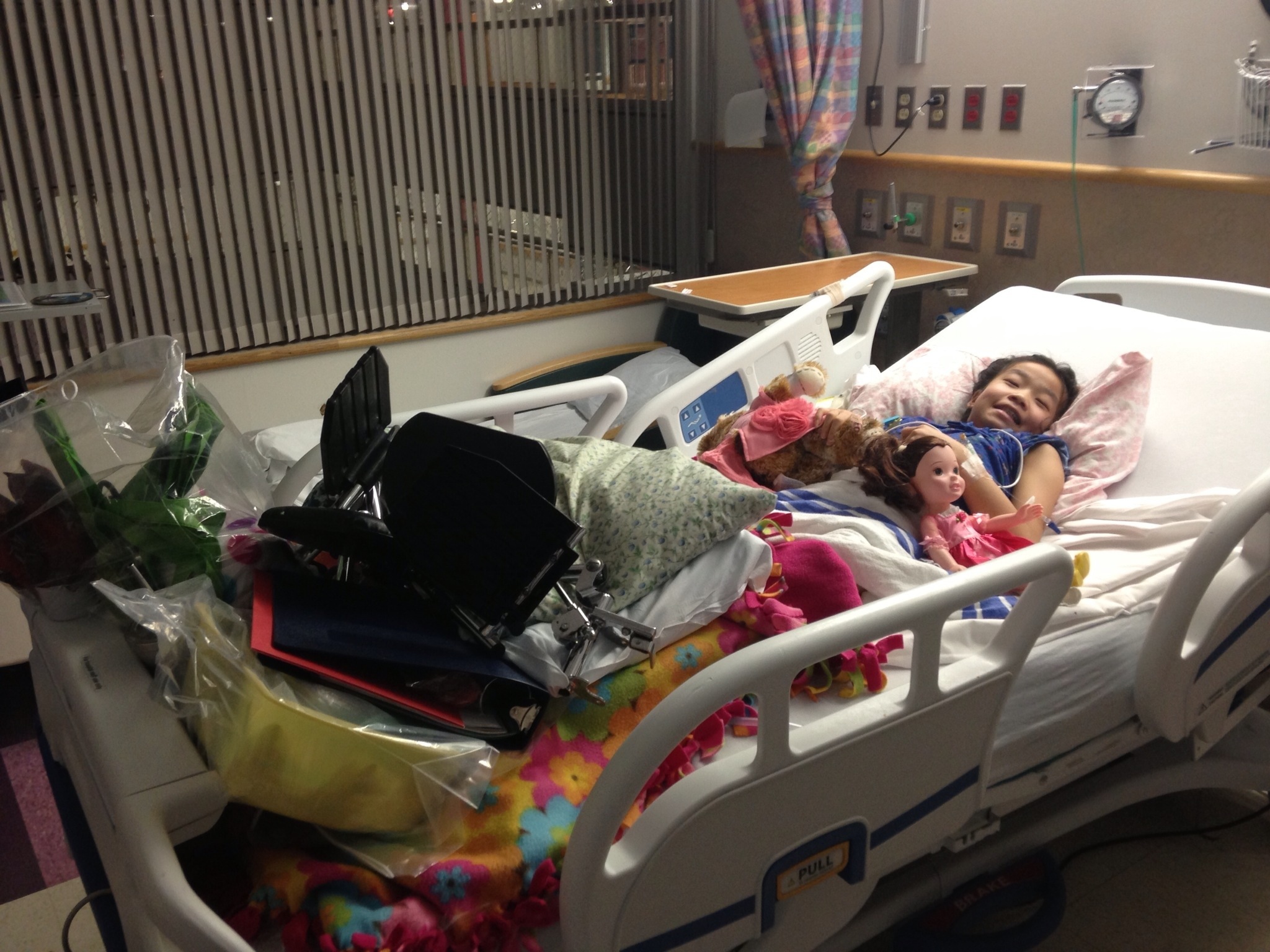 She has a lovely room.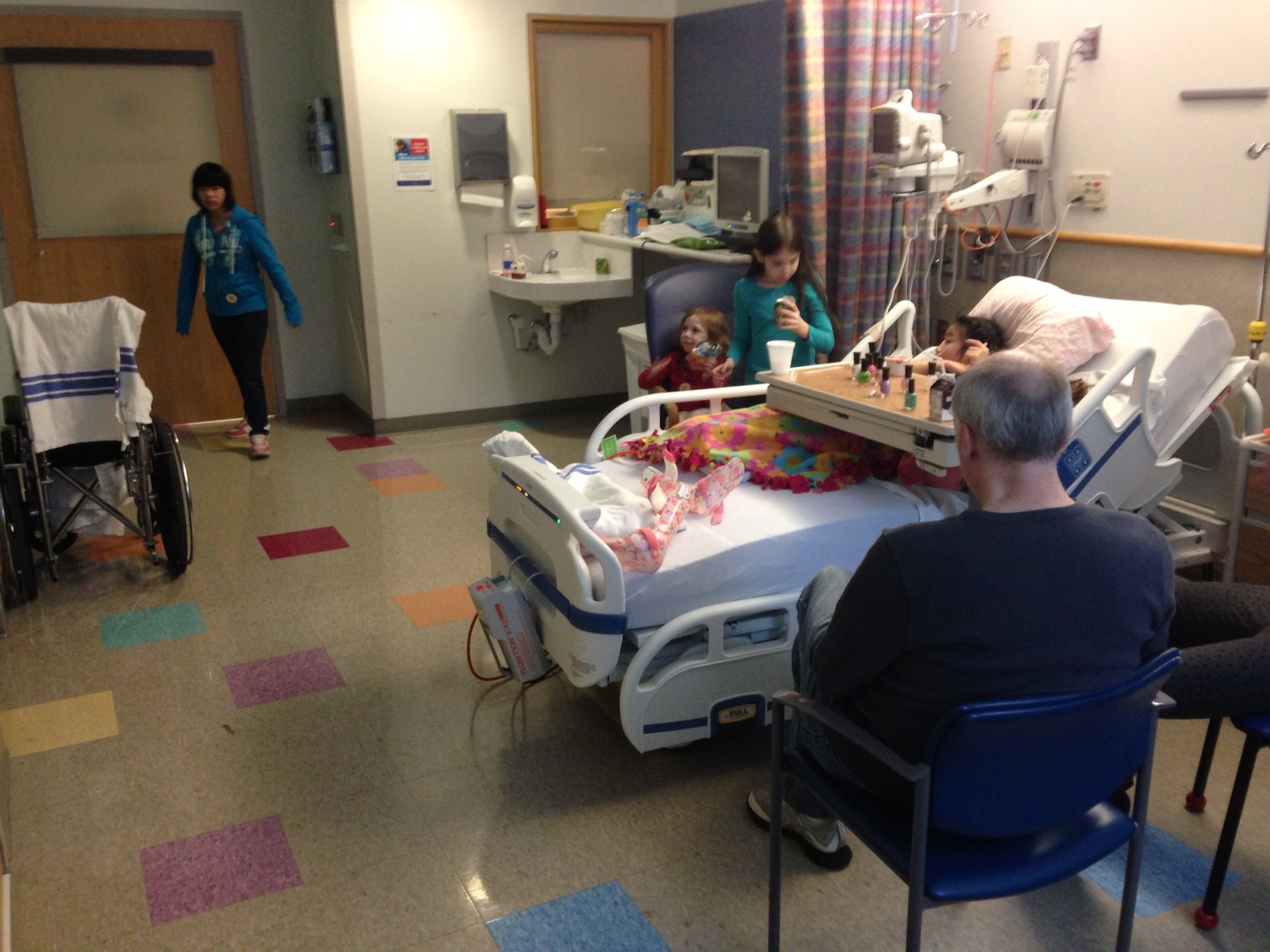 On the weekend, we brought all the girls and had a nail painting party.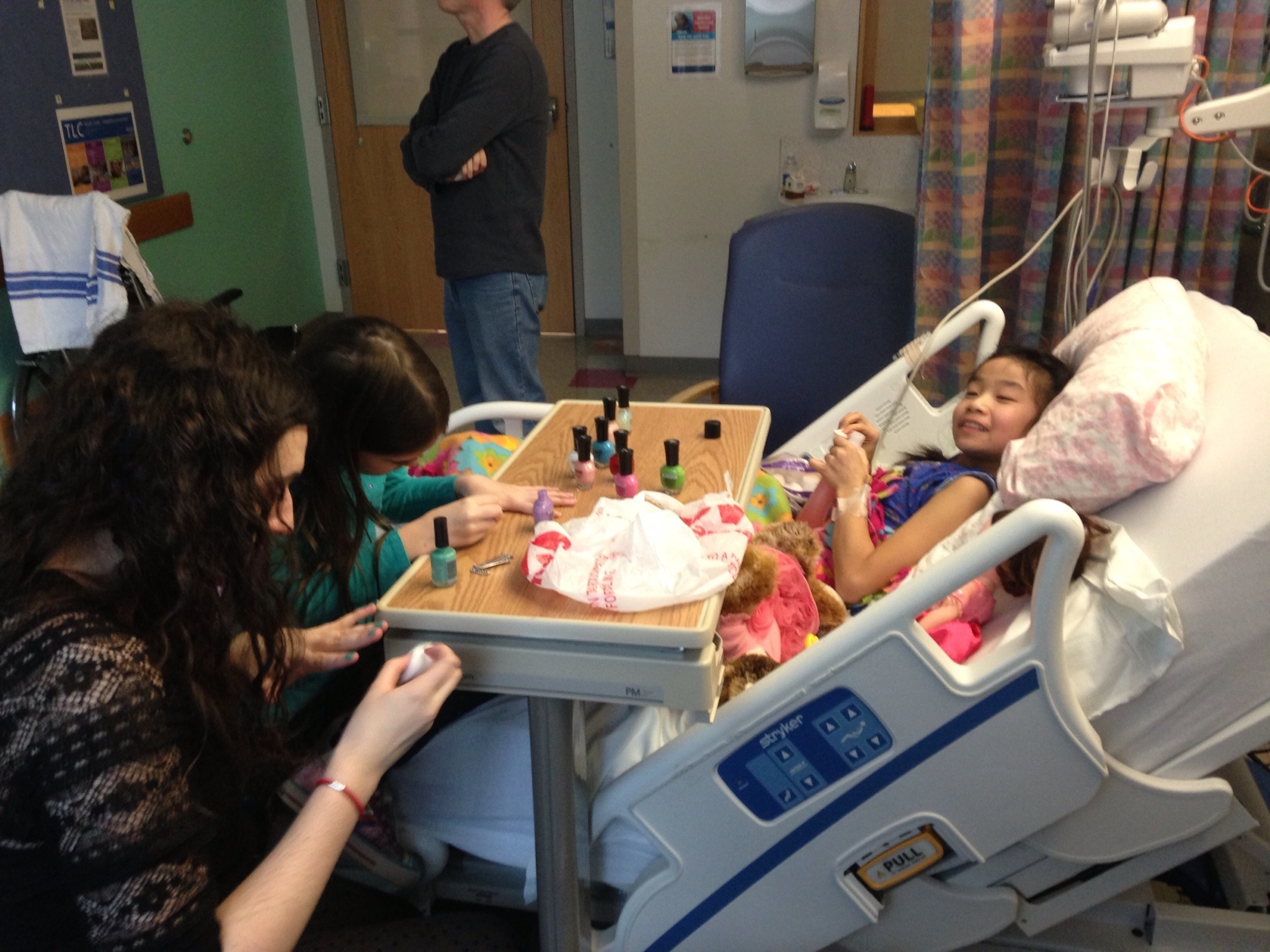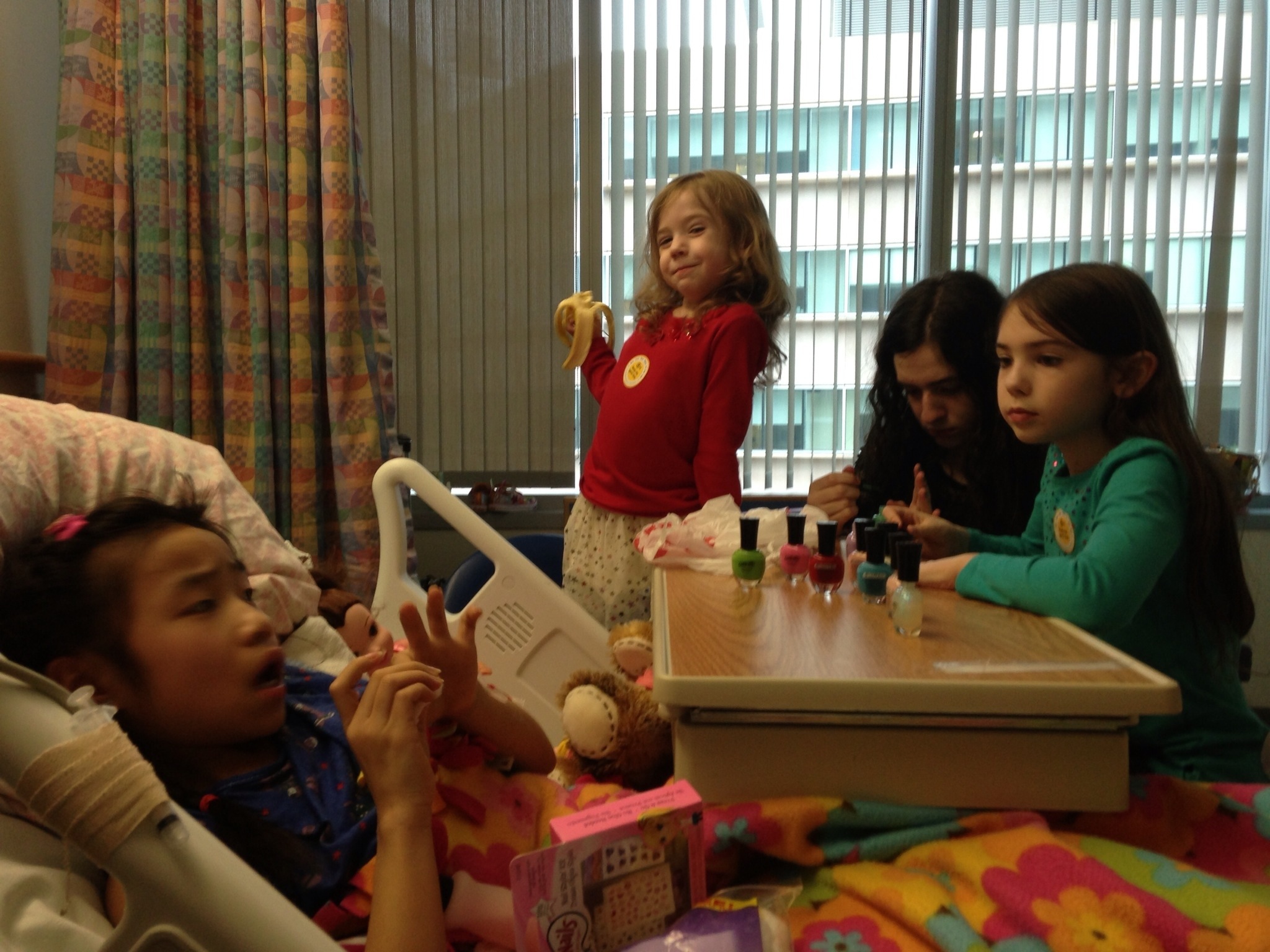 They are hoping to have a bed in rehab on Wednesday. She will most likely share a room in rehab which might be better for her because she would have some company, but it will be more difficult to take a bunch of children to visit her.
Today I struggle with the weight of it all.
I am so inadequate to meet the needs.
Yet God is strong in our weakness. He holds our hearts and is using all of this to draw us closer to Him.
It is in our greatest weakness that we are most aware of our need for God.
And really, is there anything else more wonderful than the realization of our need for Him?
But he said to me, "My grace is sufficient for you, for my power is made perfect in weakness." Therefore I will boast all the more gladly about my weaknesses, so that Christ's power may rest on me. 2 Corinthians 12:9
We are so incredibly blessed, even in this.
God shines so brightly amidst the disappointment and the brokenness.
Your prayers mean so very much to us.
Blessings!