Today Evangeline walked with the help of a walker, a knee immobilizer, and her braces.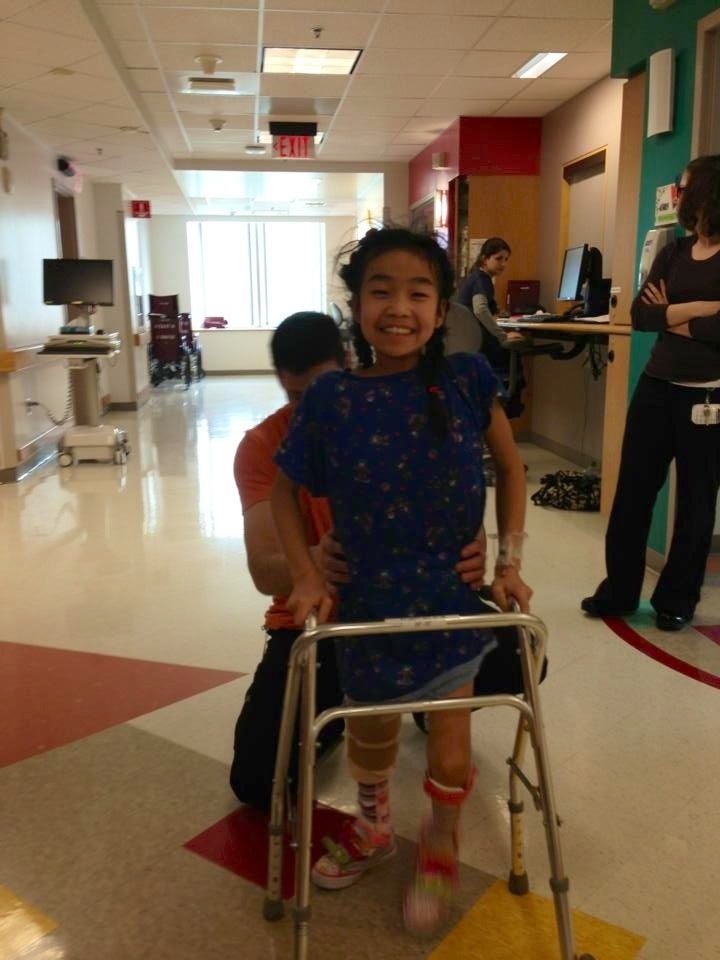 When I look at her in this picture, I think of one word.
Triumphant.
I think of Evangeline's triumphant spirit, and I am reminded of our triumphant Savior shining victorious and strong amidst the brokenness of her feeble body.
This Easter season when we celebrate the glorious, triumphant resurrection of Jesus Christ, God has blessed our family with this triumphant picture of our sweet girl reminding us that Jesus rose again that Easter morning, and His power is no less evident today.
He is vibrant and alive, triumphant and victorious as He works the miraculous amidst the brokenness of our lives.
He reigns triumphant in our hearts.
May the glorious, risen, triumphant Lord reign in your hearts this Easter too.
May you feel His power in your lives as you never have before.
God bless you, and thank you for praying for our Evangeline.
Happy Easter!