Olivia really believes she's a princess.
A week or so ago, I was getting ready for the day, and Olivia said, "Mommy, do princesses get married?"
I responded, "Of course they do. They marry their prince."
A few minutes later, she went to her daddy who had yet to climb out of bed, and in the most serious little voice, she said, "Daddy, mommy said I can get married someday, but I don't know who my prince is."
Daddy assured her she would know when the time was right.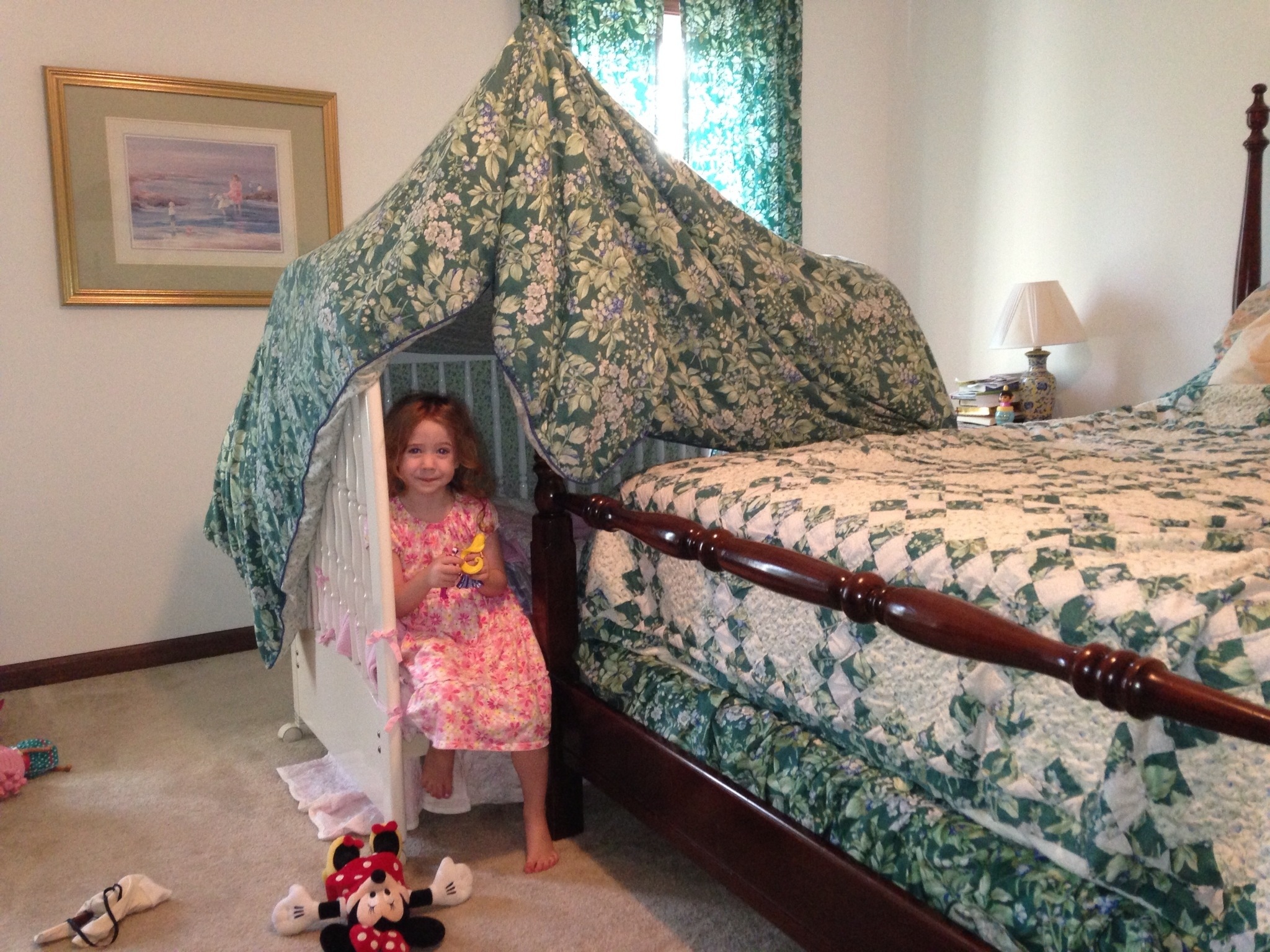 Just last night, while I was praying with her and thanking God for the incredible blessing Olivia is in our lives and for all the wonderful plans He has for her life, she interrupted my prayer with her little hands folded and in an earnest voice began to pray, "Dear God, please help me find my prince."
Here's a picture of the Princess in front of the castle her daddy makes for her every morning before he leaves for work.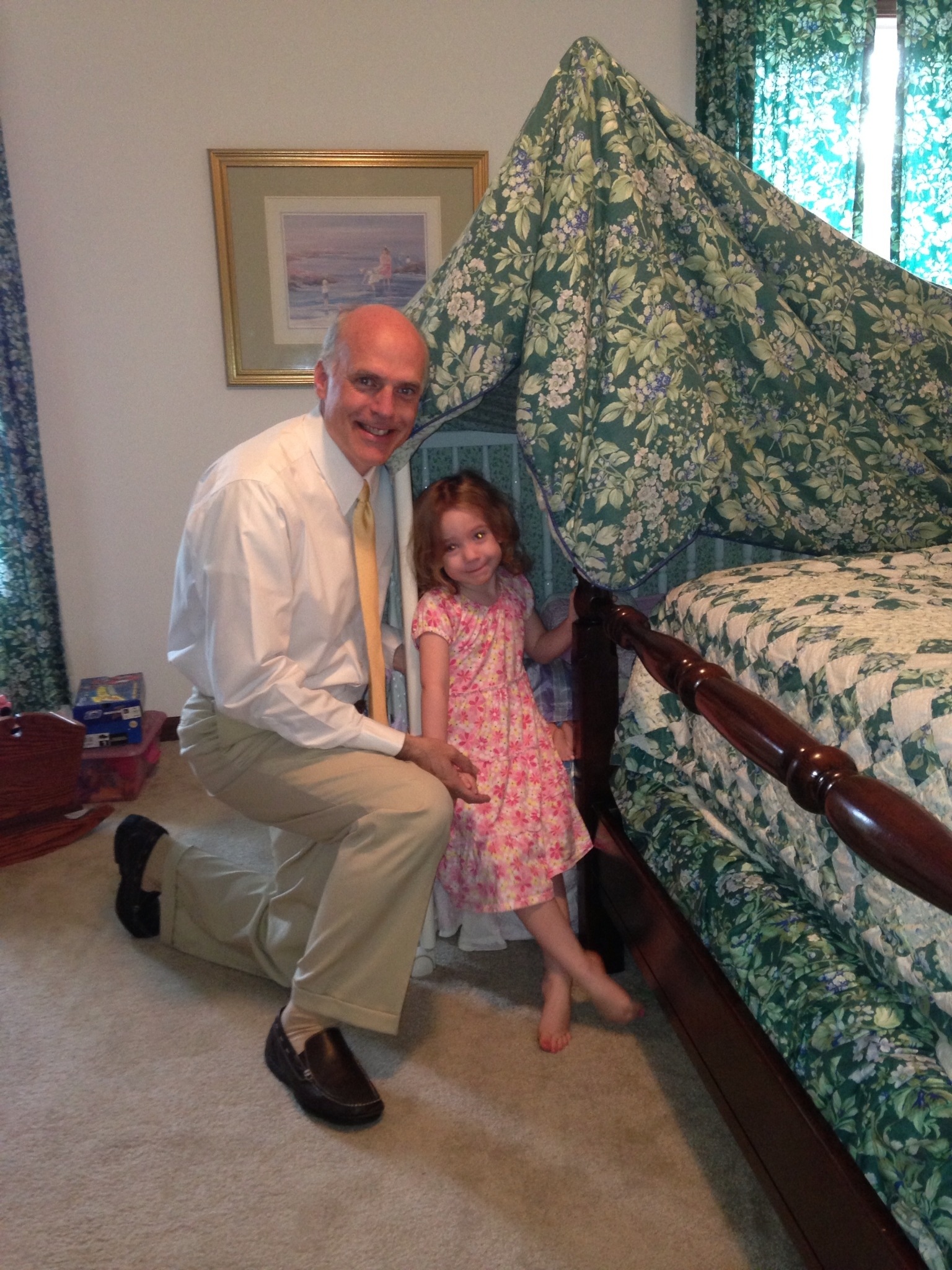 Livi may be years away from finding her prince, but she has already solidly established herself as her daddy's princess.
And her daddy will forever be my handsome prince.
Blessings!